Hyatt Regency Bellevue: Luxury Hotel Near Seattle
It's been my experience that often you find the best hotels right outside a major city. So when we decided on a family vacation in Seattle, Washington, we researched the surrounding cities.
Located just 10 miles from Seattle, the city of Bellevue is booming with technology, great restaurants, boutique coffee shops, high end retail shopping, and more. It is also home to the Hyatt Regency Bellevue, which couldn't have been a more perfect hotel to spend our family vacation at.
Taking a family vacation is something I truly treasure and one that is important to me. With life being busy, it's nice to take some time away from our chaotic schedules and spend quality time together, as a family. With the end of kids' summer vacation approaching I knew I wanted to take them somewhere they hadn't been before. When looking into Seattle it had everything I had wanted in a family vacation. It was family-friendly, fun, and educational. However, little did I know by staying in Bellevue I really had the best of both worlds. It had the city feel, but it was less crowded and the overall quality was superb— in both hospitality and food.
We arrived at the Hyatt Regency Bellevue early morning and couldn't wait to check in and explore the hotel.
Once in we were greeted by a gorgeous and calming ambiance. There was infused water in the lobby and a bowl of apples on the counter for guests to enjoy. This showed their loyalty in making sure their guests feel at home, even before they've officially checked in. The staff at check-in had to have been the nicest people I have ever met. Our room wasn't quite ready yet so they gave us a key to the gym where our family could change and freshen up before our room was ready. They even recommended some local places to check out while we waited.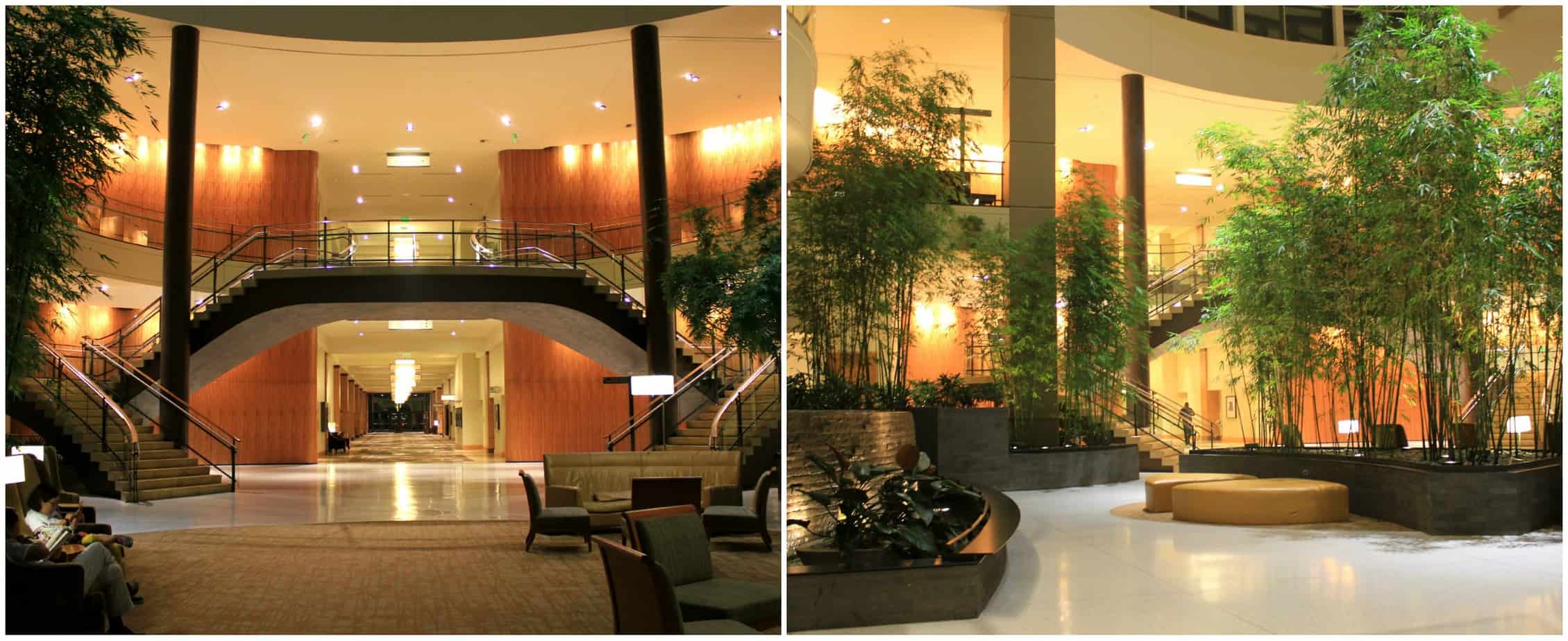 When our room was ready we headed up to the 18th floor where the Hyatt put our family in an Executive Suite. The view from the room was incredible with both downtown Bellevue and Seattle in sight.
.

The Executive Suite offered our family more space and comfort with a separate bedroom and living area which was perfect for our 4 day stay. The kids really enjoyed having their own room where they could spread out their toys and have fun.
During the day we kept the room like a living room and once night time hit, we pulled out the sofa bed and transformed it into a bedroom where the kids slept comfortably.
The bedroom inside the Executive Suite is spacious and can be closed off to the living area by closing the glass door. My husband and I enjoyed the views of Downtown Bellevue from our bedroom window.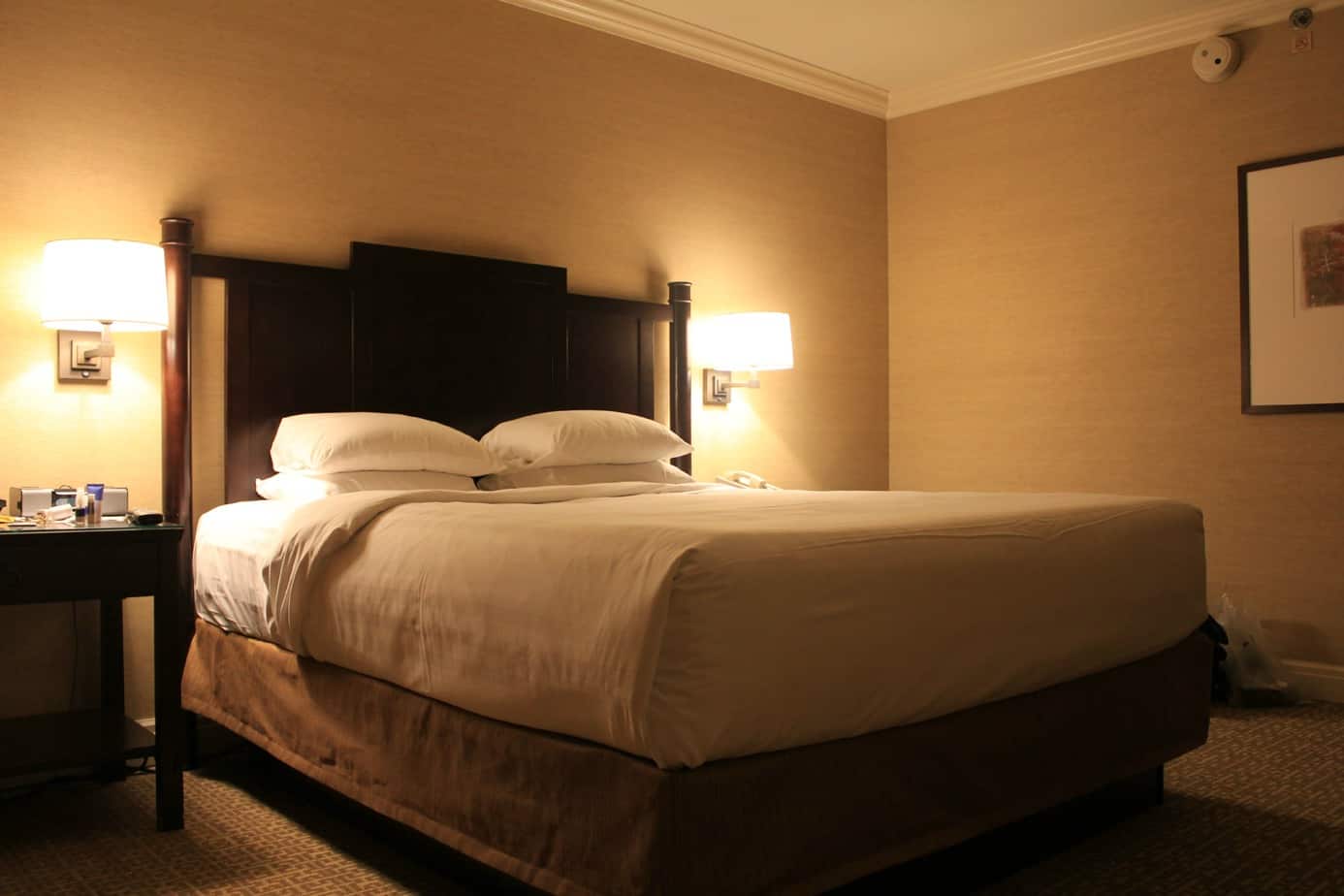 In true Washington style, our room was stocked with Starbucks. If you are unaware, the original location is in Seattle. Waking up to a fresh cup of coffee was the perfect start to our day.
I'll be honest, I typically don't get excited about bathroom amenities. Usually hotels have your basic shampoo, conditioner, and soap. However, for the first time in a long time I got overly excited about the bathroom amenities in our bathroom. Talk about comfort! The Hyatt steps up and offers guests items like toothpaste, mouthwash, lip balm, face and pillow mist, foot lotion and more, to give you a spa-like bathroom experience from your own hotel room. The After Sun Gel was greatly appreciated after we attended a Mariners game at Safeco Field.
One of my favorite things about the Hyatt Regency Bellevue is how much you can honestly do near the hotel. Because the hotel is located in downtown Bellevue there are a lot of shopping and wonderful restaurants like P.F. Chang's China Bistro, The Cheesecake Factory, and Ruth's Chris Steak House just feet away. Access to these places are made easy by taking the attached skybridge. For a list of other dining and nightlife options nearby, please visit this link here.
If you have access to a vehicle while staying, you will definitely want to get out and venture around. I love how Bellevue offers both city and small town feel. We recommend visiting Bellevue Brewing Company if you are a fan of craft beer. Great brew, kid-friendly, and delicious food.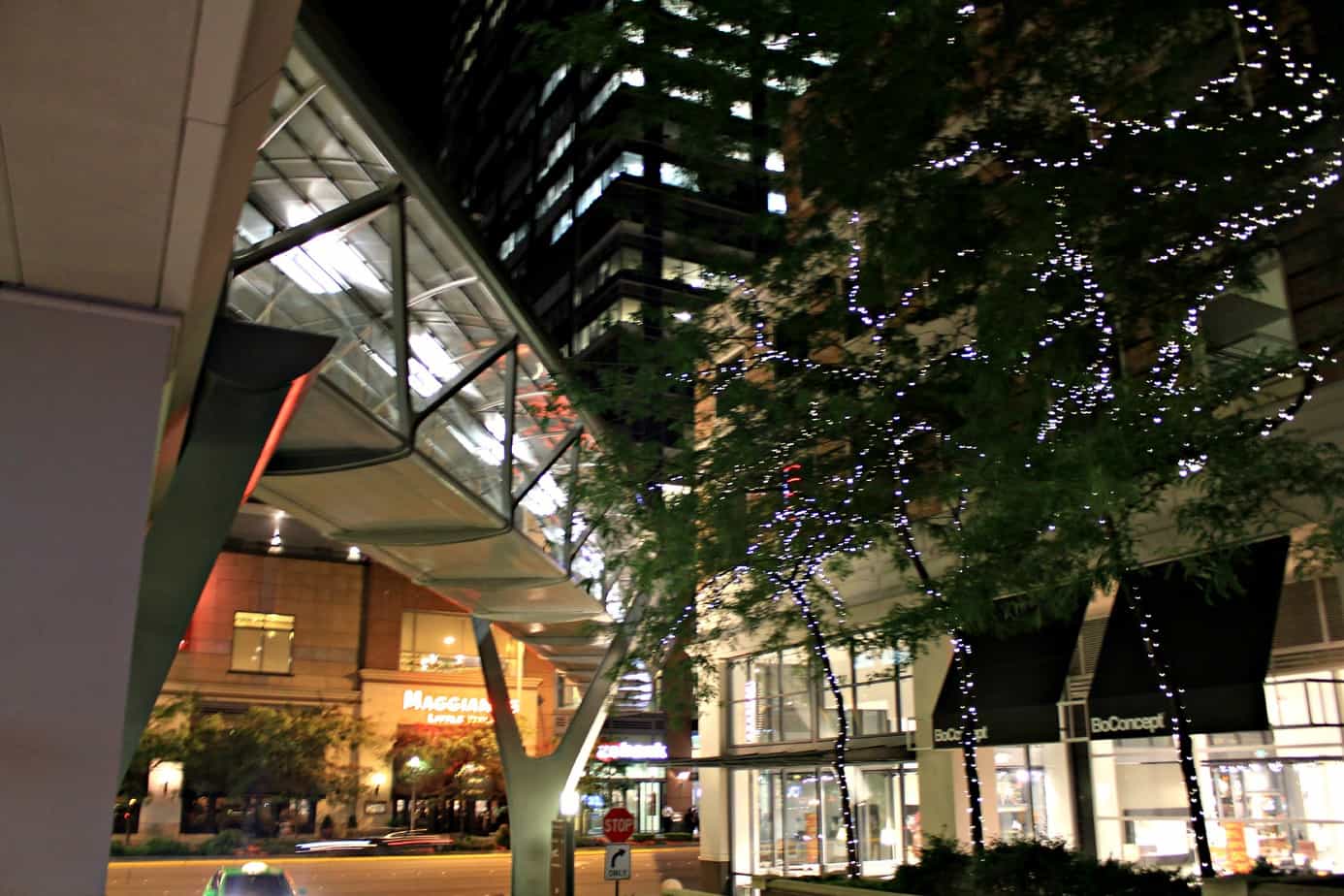 If you are looking to relax inside the hotel, the lobby is a great place to just lounge. Inside the lobby is a wonderful area equipped with a warm fire place and tables built like tablets. The tables are extremely impressive as you are able to search things like flight, weather, recommended attractions, and more. We found the attractions search to be extremely helpful in helping us plan our activities for the day. We even learned about the Fremont Troll in Seattle and the Bellevue Botanical Gardens which we immediately added to our itinerary.
If you have no desire to leave your room, well… we don't blame you! The views are incredible! Sometimes it's nice to relax with a glass of wine, wind down from the day and take in the view. Here's a shot we took from our living room area.
If you are looking for a great family-friendly hotel that is away from the hustle and bustle of a busy city, we highly recommend the Hyatt Regency Bellevue. We had such an incredible time there and honestly have no complaints. Please keep in mind if you do drive to the hotel, parking is not free. You can self park in the attached parking garage for $25 a day, or you can valet for only $4 more a night. If you don't drive in, there is an airport shuttle that can take you to the hotel and back starting at $19 each way. Children 17 and under complimentary with each paying adult. You can find out more information on transportation here.
To book your stay at the Hyatt Regency Bellevue or to learn more about this hotel please visit: www.bellevue.hyatt.com
Disclosure: We received a complementary stay to facilitate our review. All opinions are 100% mine.