Hyatt Regency Huntington Beach: Beachfront Getaway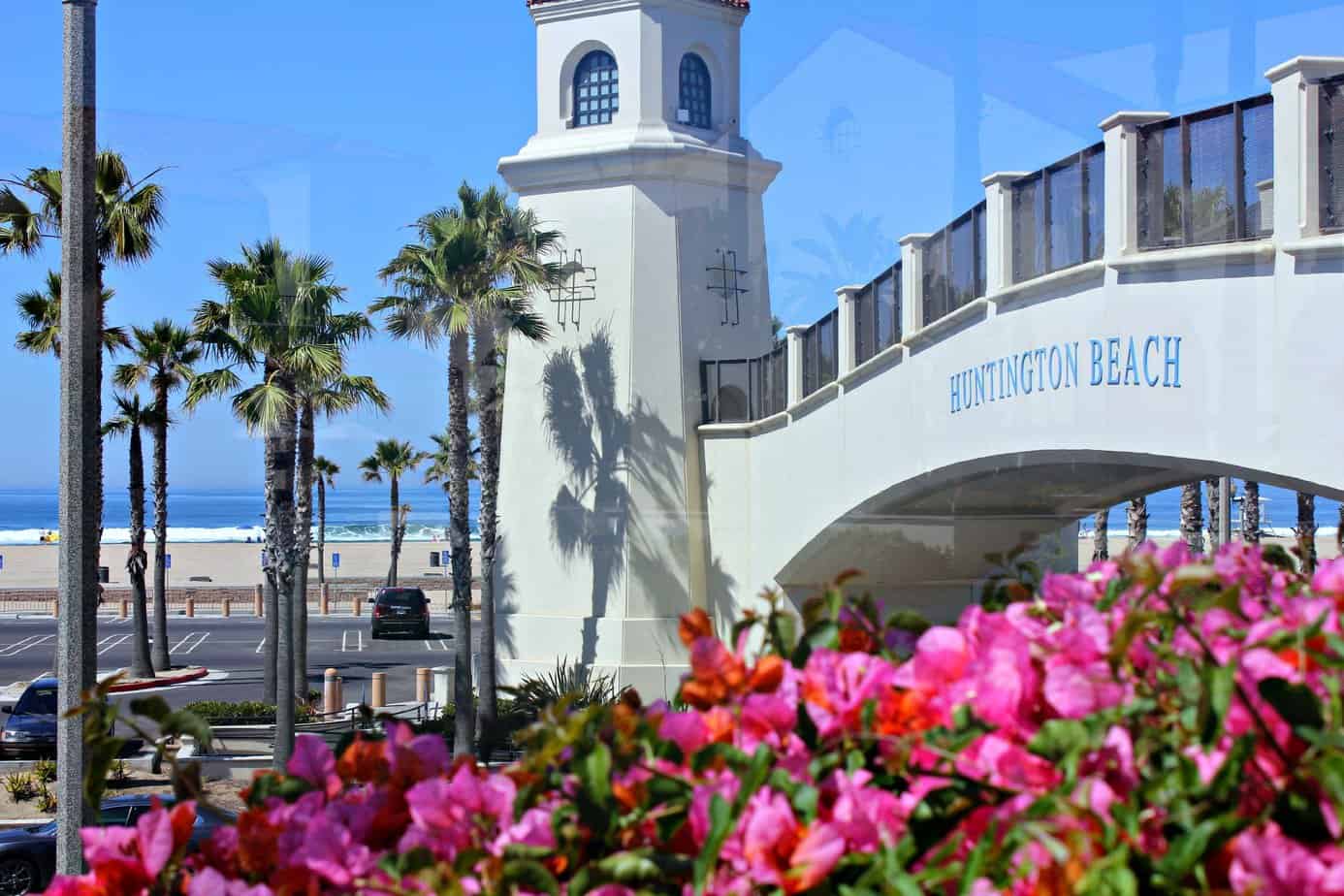 I had the pleasure of staying at the Hyatt Regency Resort and Spa in Huntington Beach, California. Located in one of the most desirable areas in Southern California, this Hyatt Regency is just steps from the tranquil Pacific Ocean, making it the perfect destination for a weekend away.
The innovative, Spanish-inspired architecture at the Hyatt Regency Huntington Beach sets the scene for a memorable retreat at their resort hotel.
From the moment you walk in, you are greeted with smiling faces and refreshing flavored water— perfect after a long day of either traveling or playing at the beach.
The rooms are everything you would expect and more from a Hyatt Regency. Whether you are on a romantic weekend away or a family vacation, you will feel right at home inside these spacious rooms.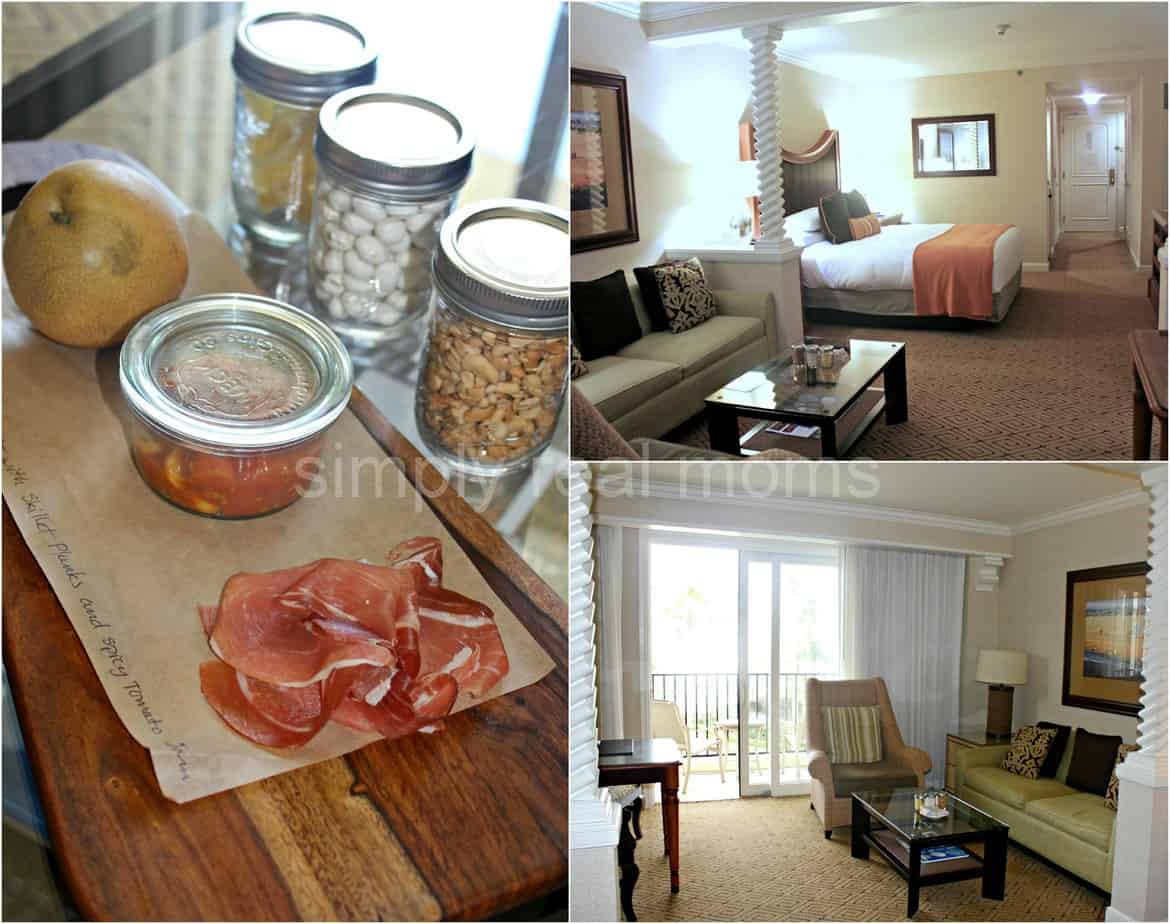 Each room offers a private balcony or patio to unwind and relax in. My room, on the third floor, had stunning views of the main pool and ocean. Nothing like waking up, pouring yourself a hot cup of Starbucks coffee from your coffee maker, and taking in the ocean breeze from your balcony.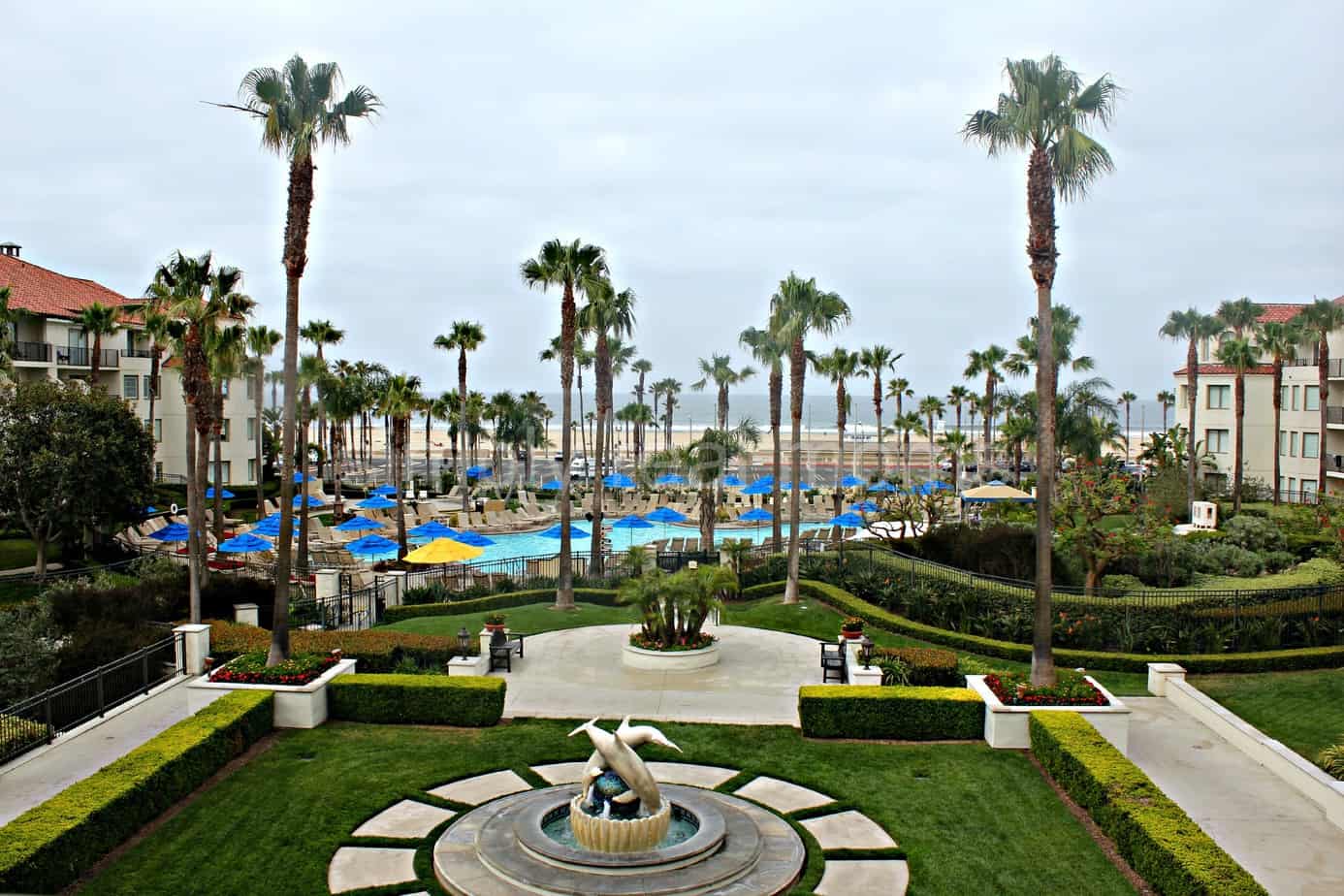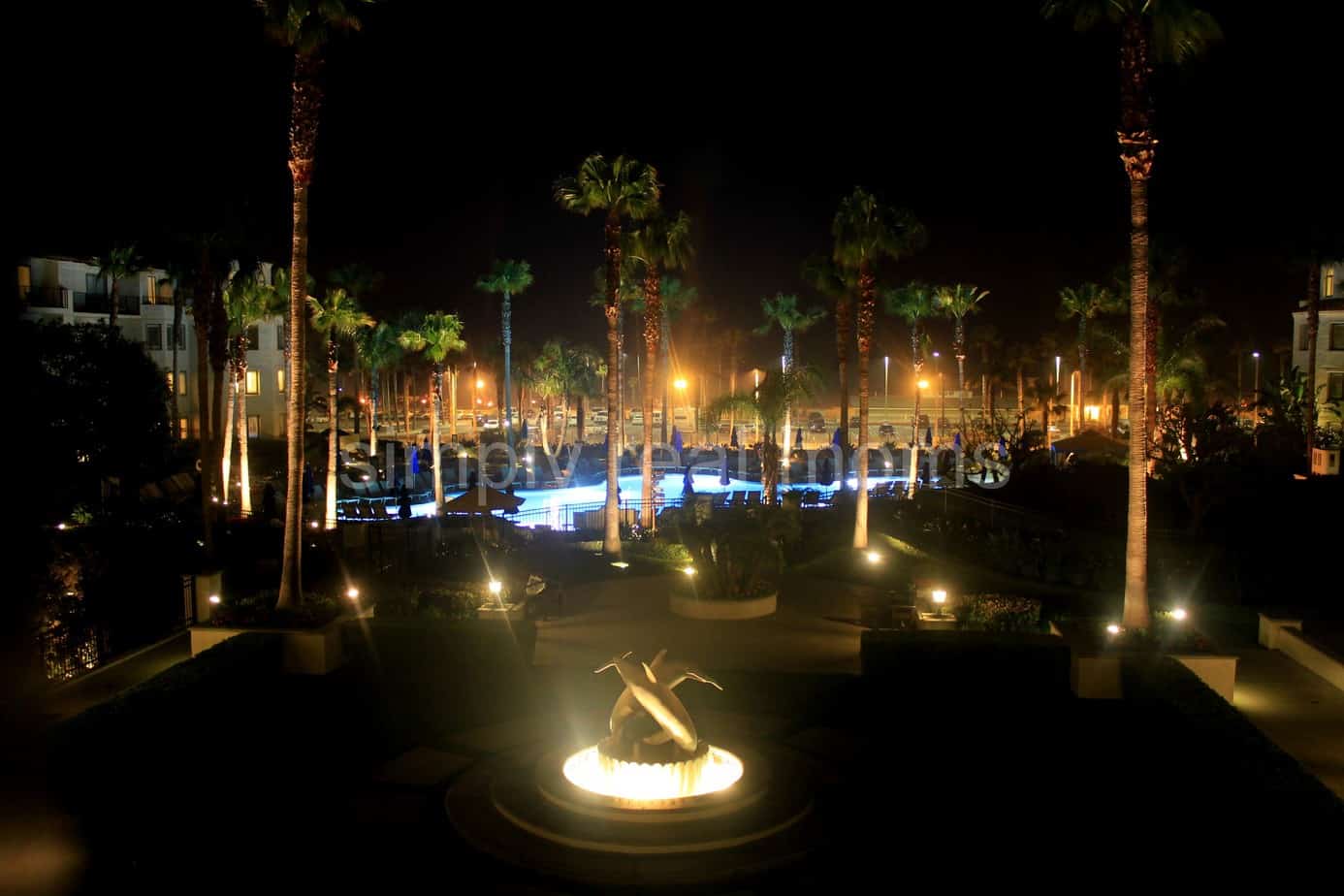 Here is a closer look inside my room at the Hyatt Regency Huntington Beach:
.

The property grounds has a lot to offer guests staying here. A beautiful oasis awaits you once outside the lobby doors.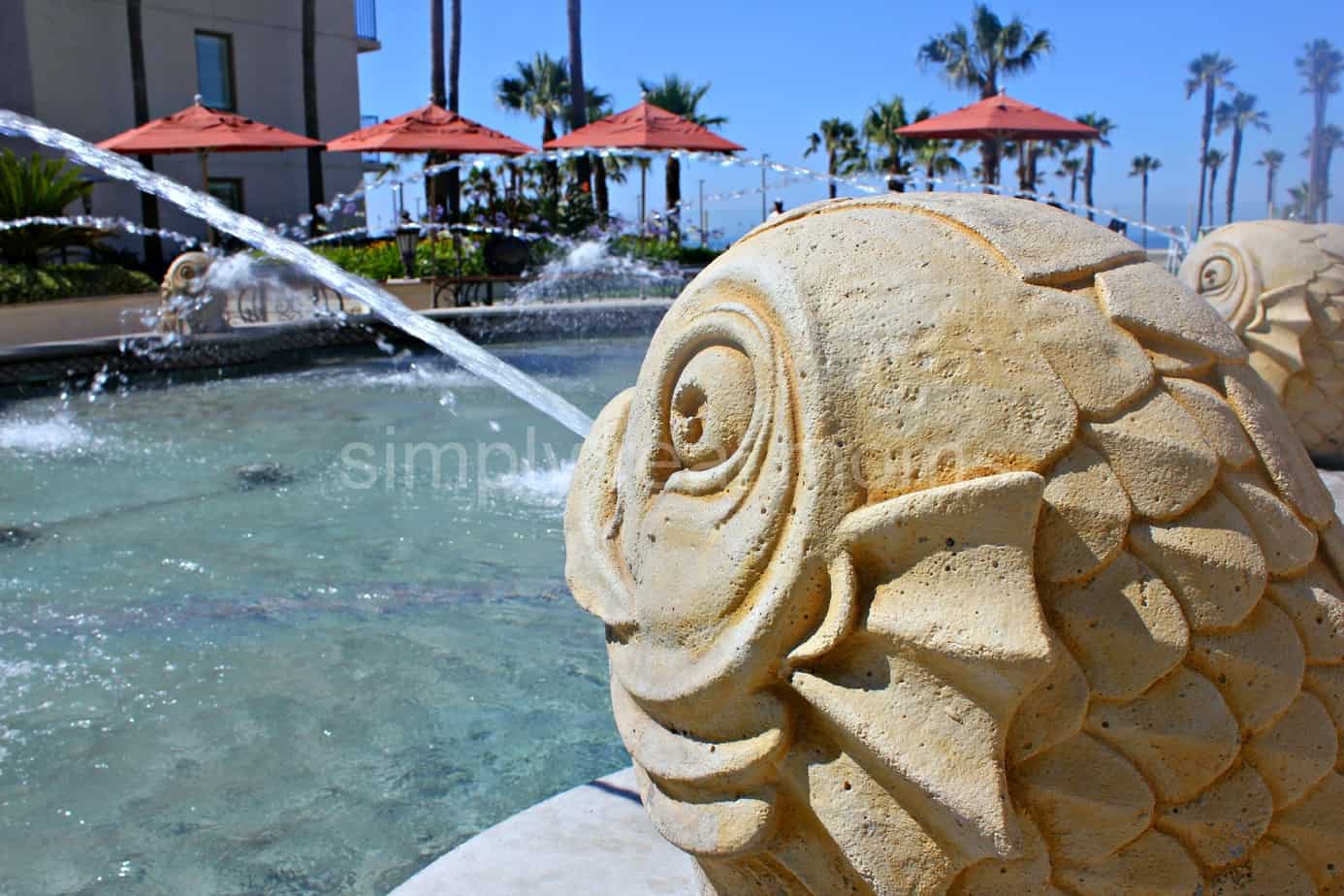 The uniquely designed fountain captures the essence of the resort and draws you in with the ocean views.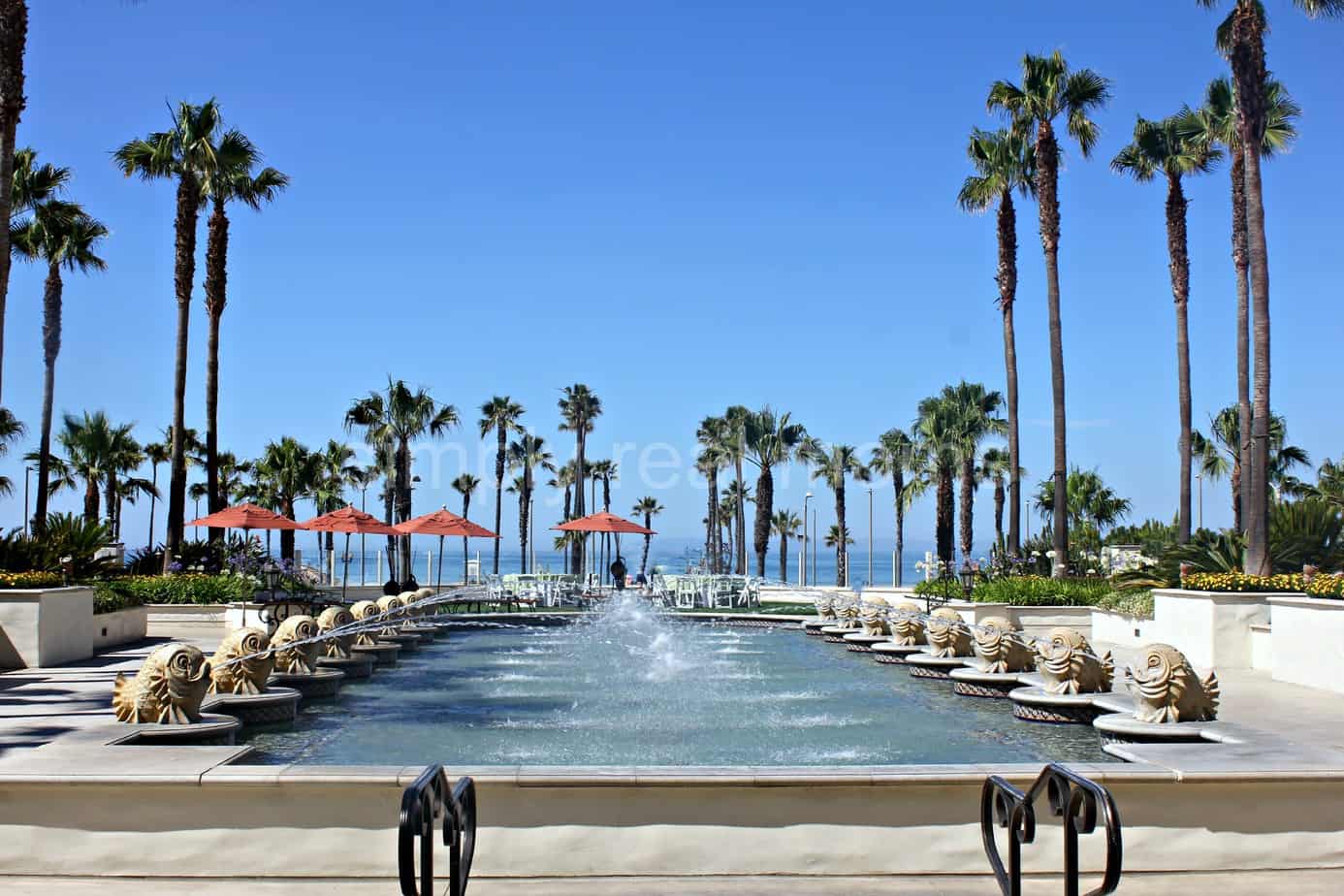 The Hyatt Regency Huntington Beach offers guests plenty of ways to cool down during the day. The resort offers a main heated pool, which is great for adults. I had a chance to lounge during my first day there and the staff was unbelievably attentive. You can order drinks and food while you swim and relax without having to leave.
For fun with the family head over to the end of the resort for an amazing pool area that is packed with cabanas, three water slides, two splash pools, a ribbon shaped main pool, shallow children's wading pool and two fire pits perfect for roasting marshmallows. Talk about the ultimate resort family stay!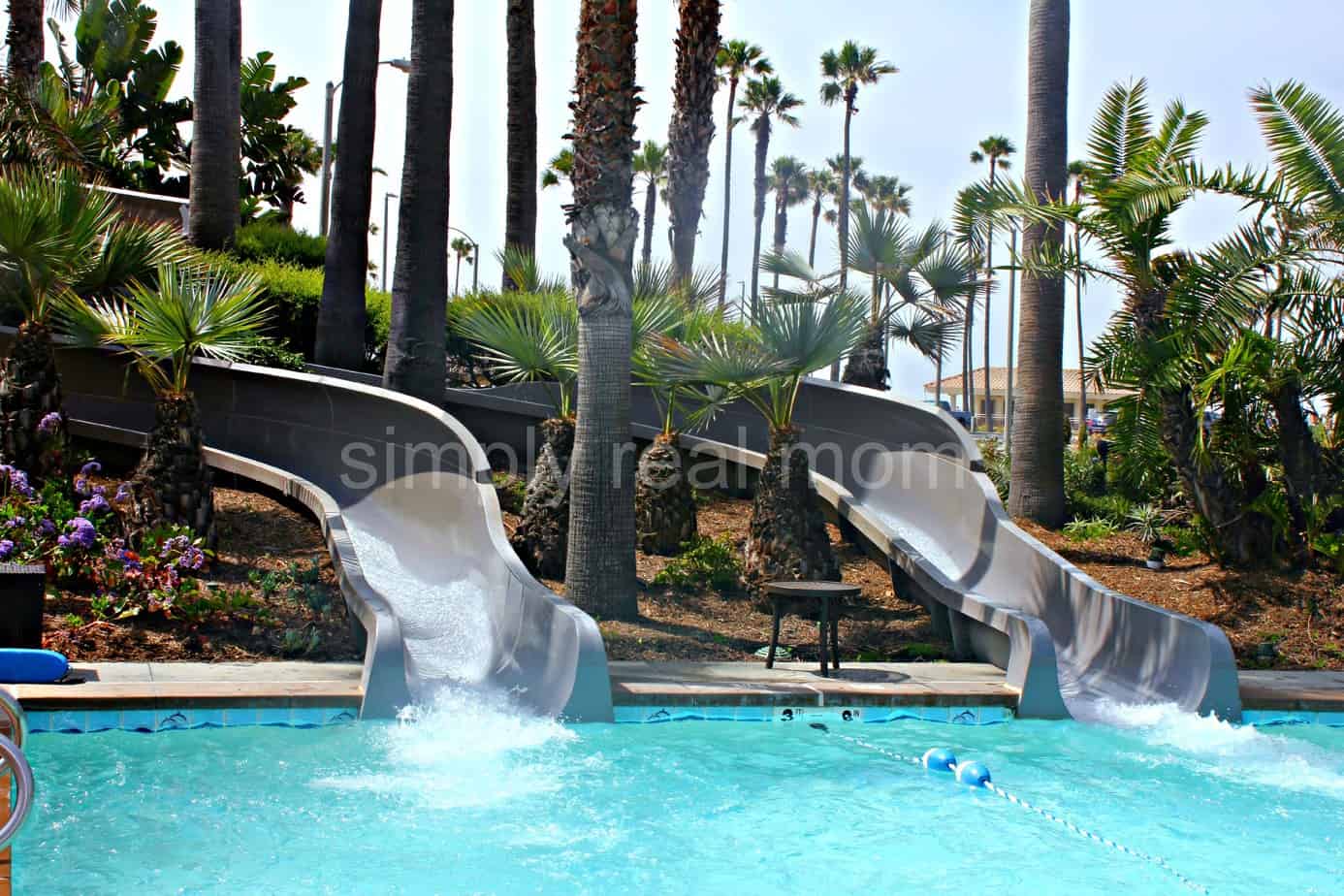 To say I was impressed would be an understatement. I stayed at this resort 9 years ago when this was nonexistent. So as you can tell, I was excited to learn the Hyatt added this on to the property. In this pool area families can also enjoy scheduled activities throughout the day and dine at Shubbe's Cafe.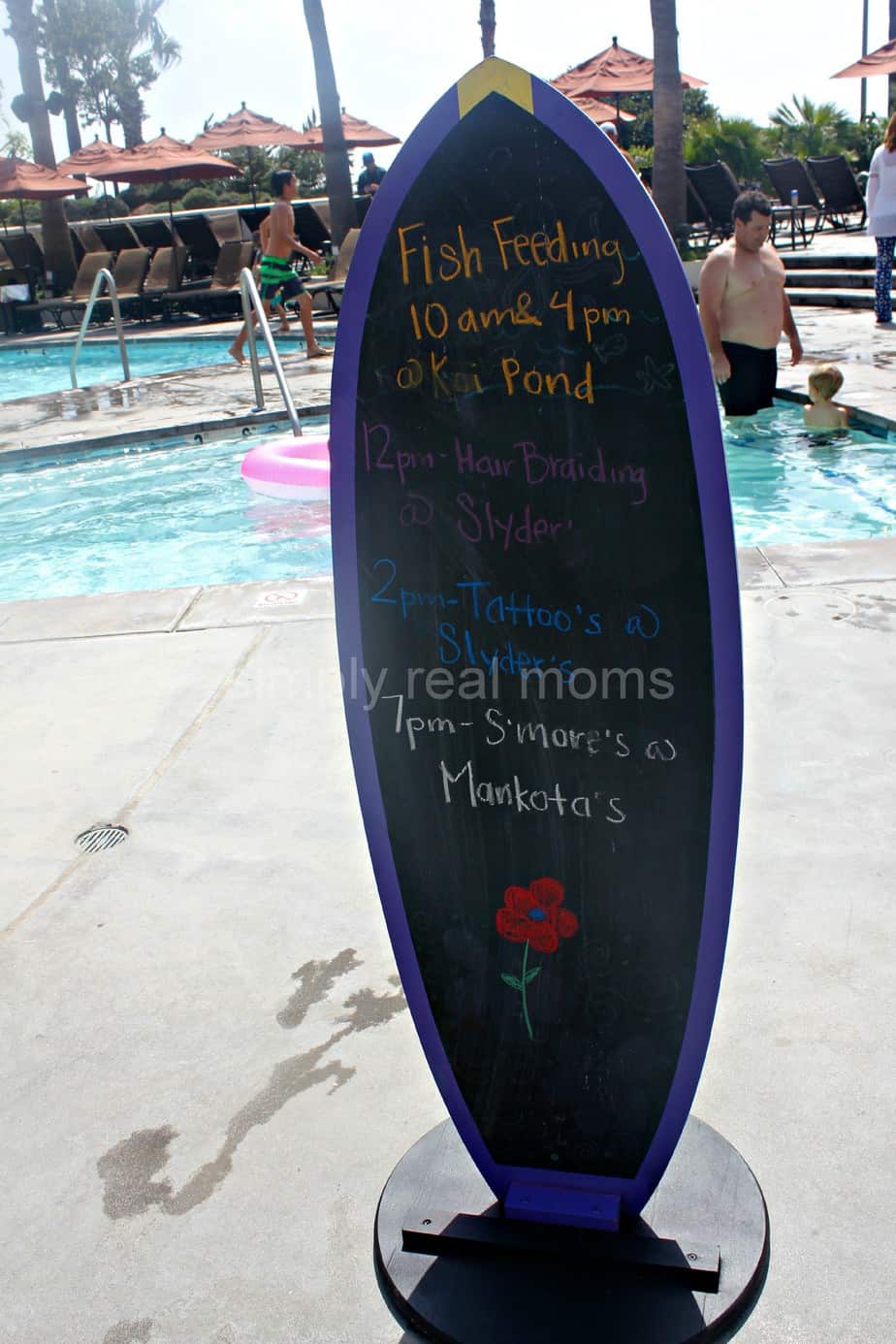 For a more relaxing experience, adults can head to the designated hot tub area (yes, a whole separate area for hot tubs). This private area is away from the crowded and loud pool areas, which sets for a nice and relaxing experience. Adults have the option to choose from four different hot tubs.
The property grounds at the Hyatt Regency offers many hidden gems — from fire pits to outdoor lounge areas — the entire property is made to be enjoyed. During my walk back from the resort's spa (where I met some adorable baby ducklings at the koi pond just outside) I stumbled across this inviting outdoor lounging area complete with a fireplace. All I could think was that I needed to come back in the evening with a nice glass of Cabernet.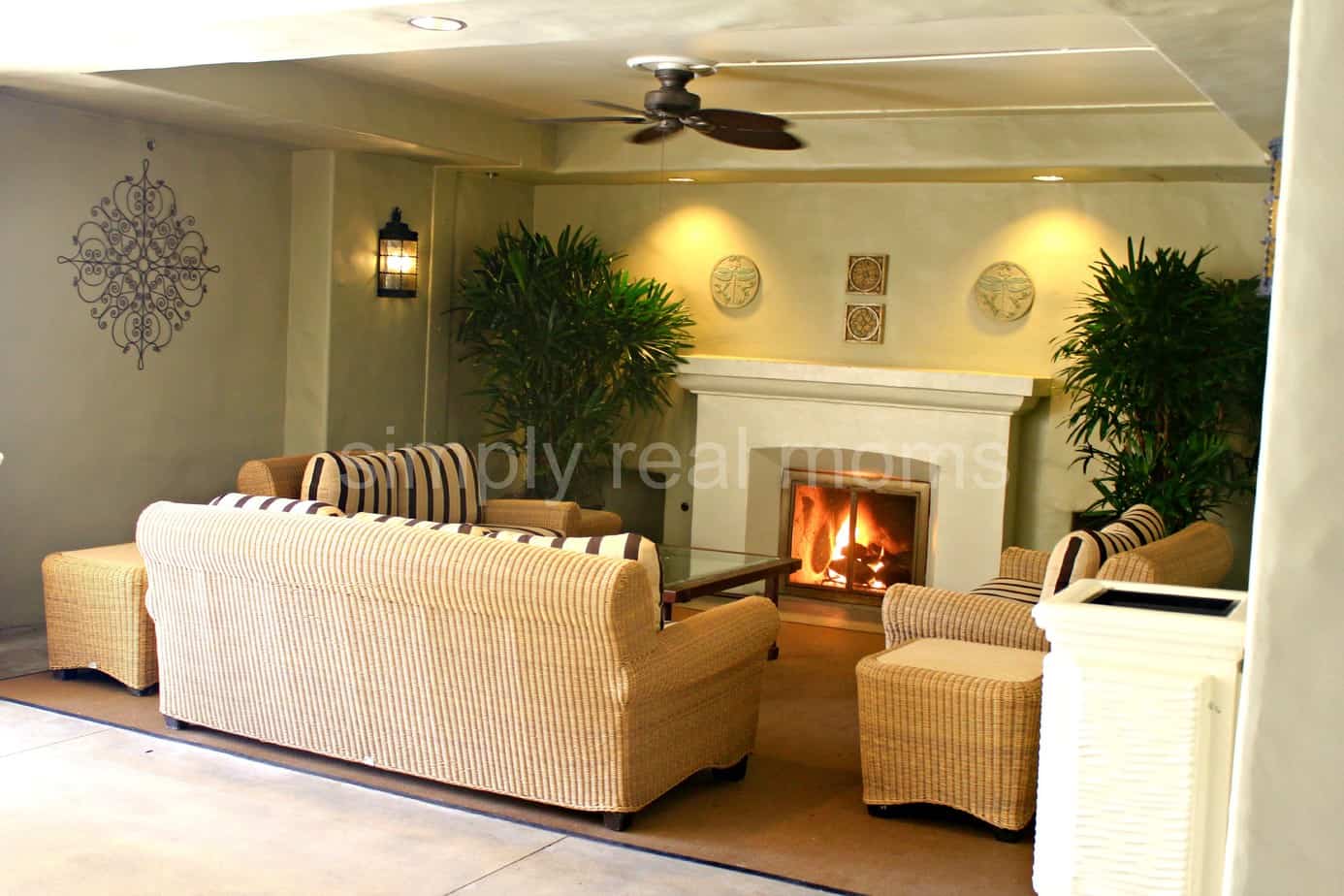 The resort has everything covered with an outdoor shopping area where guests can enjoy restaurants, cocktail lounges, fire pits, and stores— designed so guests never have to leave the resort.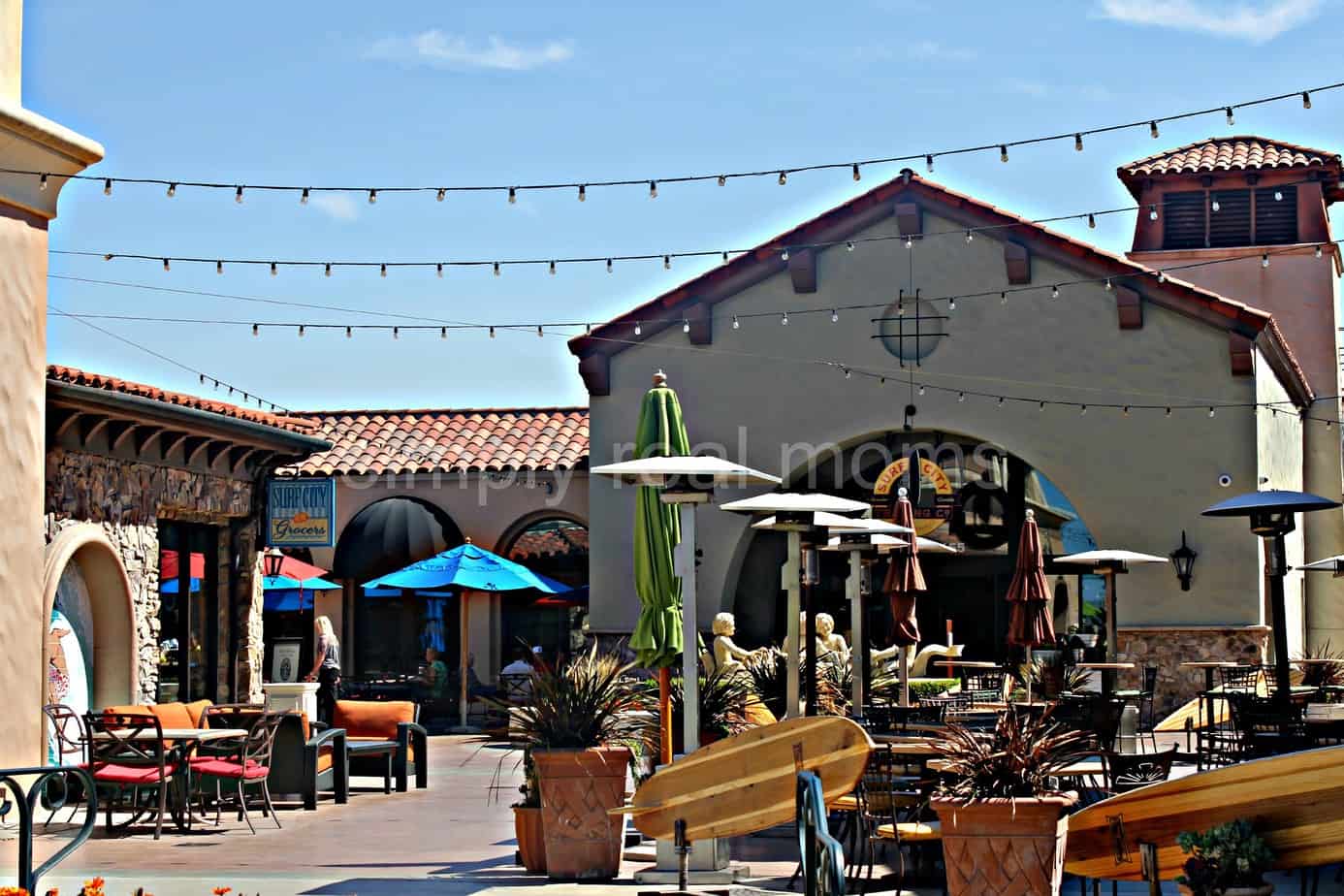 If you are into a more active vacation, you'll be happy to know that the resort features an adventure shop where you can rent bikes, surfboards, or beach cruisers and can even book a surf lesson.
The Hyatt Regency Huntington Beach wouldn't be considered a beach resort without, well…. the beach. Because the resort is across a main, busy road from the beach they built an awesome walking overpass to get you there. Plus, who doesn't like their own private entrance to the beach?
The Hyatt has literally thought of everything. I don't know about you, but when I am on vacation I typically don't pack any beach necessities like beach towels and lounge chairs. On the walking overpass there is a conveniently placed beach amenities kiosk where guests can pick up towels and lounge chairs to take with them to the beach for the day.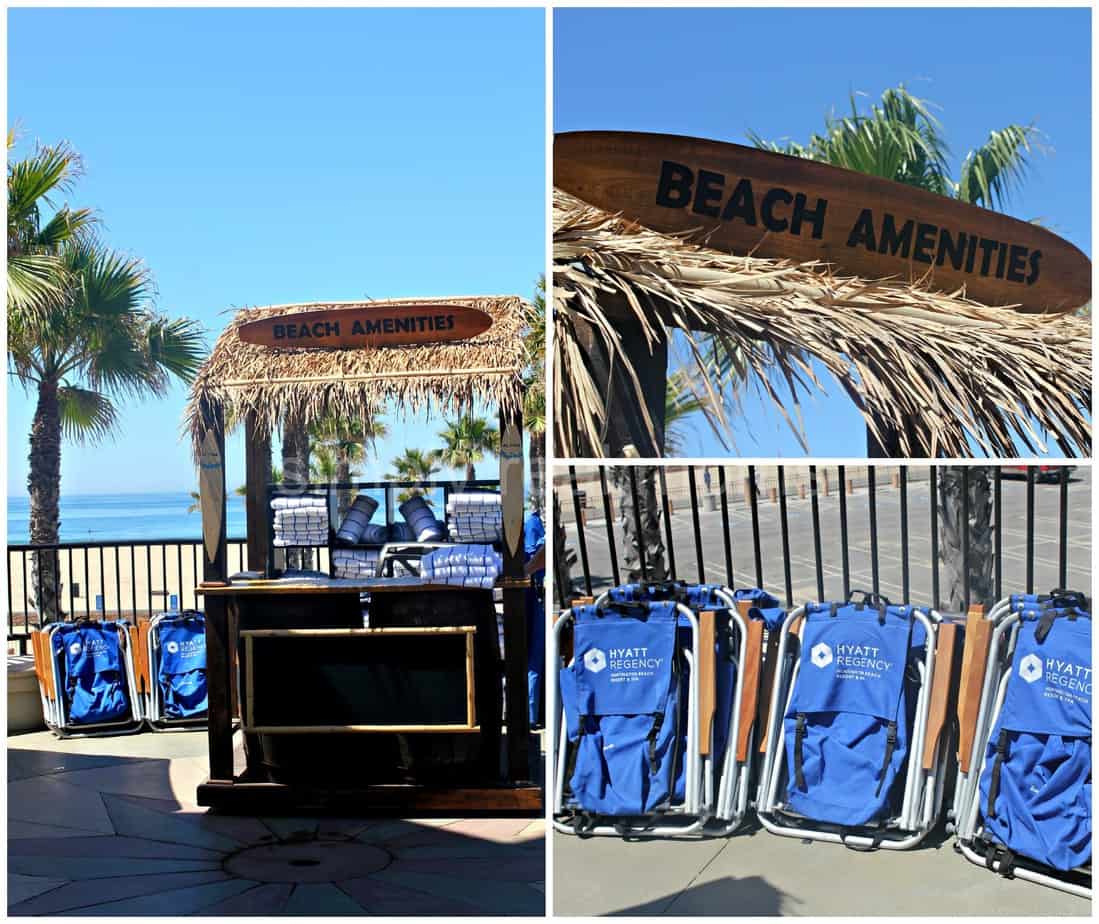 Don't be afraid to venture down the beach as the resort is easy to find again with this gorgeously constructed tower that takes you back up to the walking overpass.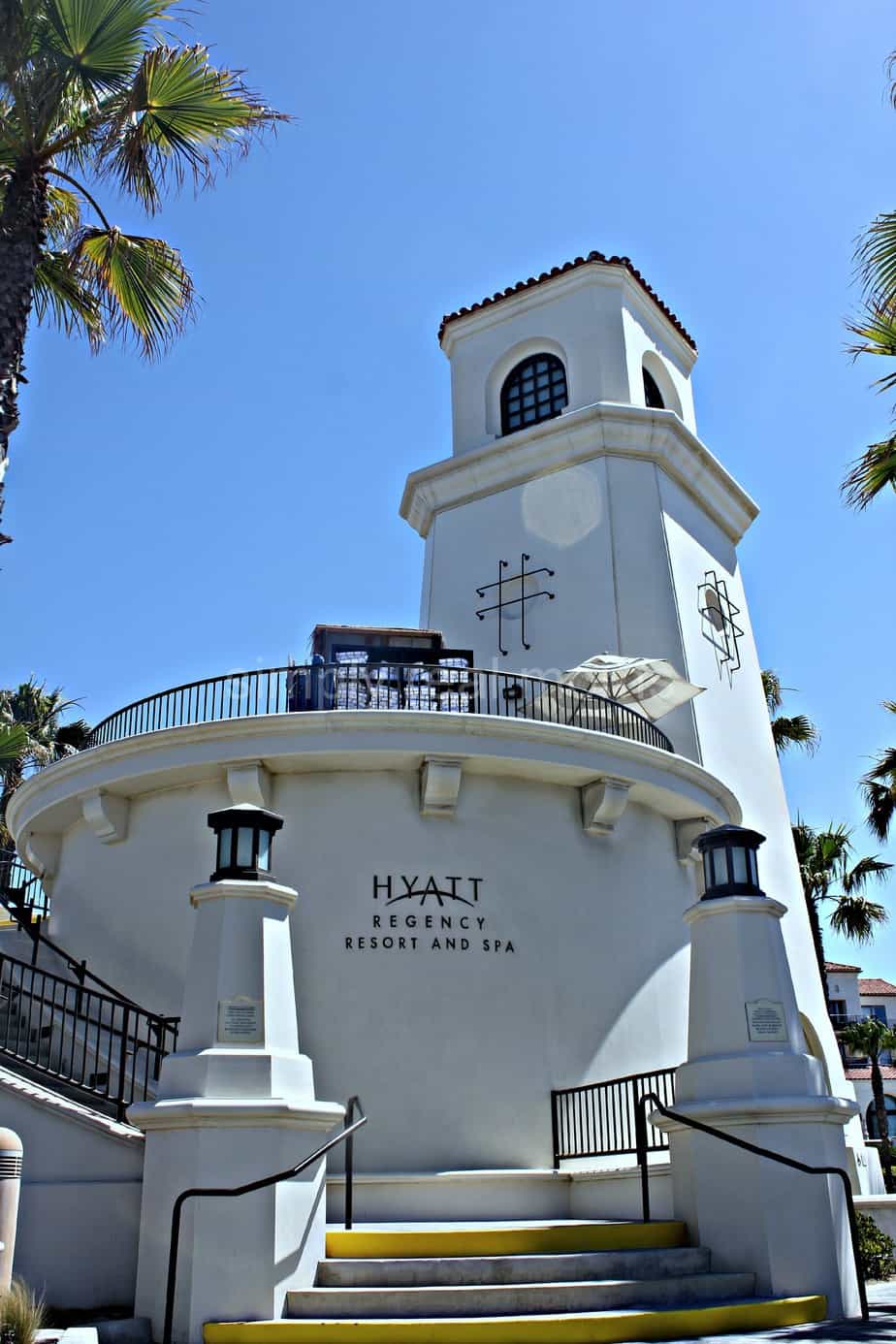 If you want to experience more of Huntington Beach, a 10 minute walk will lead you to the famous pier where you can watch surfers, or head to Main Street to grab a bite to eat at one of the local restaurants.
Reasons we love the Hyatt Regency Huntington Beach:
For Families —

.
Baby Services: Travel is easy with Hyatt's Babies Travel Lite program that allows you to order all of your baby and infant supplies online and have them delivered to your room at Hyatt Regency Huntington Beach Resort & Spa. From changing supplies to formula to bath-time necessities, travel beds and high chairs and strollers, your favorite brand products will be waiting for you when you get there.
Camp Hyatt: This active and exciting recreation program is designed specifically for young guests age three to 12. Supervised activities teach kids about wildlife, culture and geography, all while having fun on the beach and around the resort.
Theme Parks: The Hyatt Regency Huntington Beach is a short distance from the ever-so-popular Disneyland, Knotts Berry Farm, Aquarium of the Pacific and more. With shuttles to Disneyland offered during peak seasons, guests can enjoy the luxury of visiting the theme park without having to worry about driving or parking.
For Couples —

.
Relaxing Spa Getaway: Enjoy the Pacific Waters spa experience complete with lavish amenities, including sauna, steam, waterfall showers, private whirlpools, outdoor relaxation areas, a state-of-the-art fitness center, cutting-edge salon and personal lockers.
Recreational Activities: Enjoy surf lessons, bike cruisin', or a stroll down the beach.
Romantic Dinner for Two: With a sophisticated vibe, contemporary design and distinct Coastal cuisine, Hyatt debuts WATERTABLE, the property's new restaurant and gastro bar. Following the closing of The Californian, the resort's signature AAA Four-Diamond rated restaurant, last November, Hyatt set out to shake up the resort's dining scene with a stunning new look and modernized culinary concept. WATERTABLE breeds the union of rustic and refined, old and new—in both design and cuisine—to appeal to guests' evolving palates. The new menu features innovative contemporary American fare paired with a distinguished selection of vintage world-class wines, artisanal cocktails, local brews and naturally infused spiced and spiked waters, in a unique nod to its name.
Red Chair Lounge: Sample your favorite vintage from their impressive collection of boutique California wines, or allow their talented bartender to create one of their signature cocktails or martinis.
To see more that the Hyatt Regency Huntington Beach has to offer or to book your next stay, please visit their website at: www.huntingtonbeach.hyatt.com.
Disclosure: A huge thank you to the Hyatt for hosting my stay. All opinions are 100% mine.