Inspirational Women of the Old Testament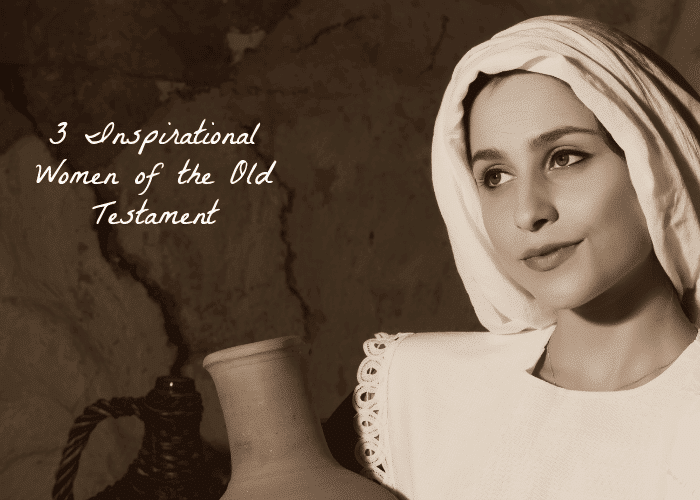 The bible is filled with people. Characters who delight, and inspire, as well as those who repulse and disgust. Lately I've thought of those who inspire, especially inspirational women of the old testament.
There are many women mentioned in the old testament. But some are especially inspiring to me as a woman today.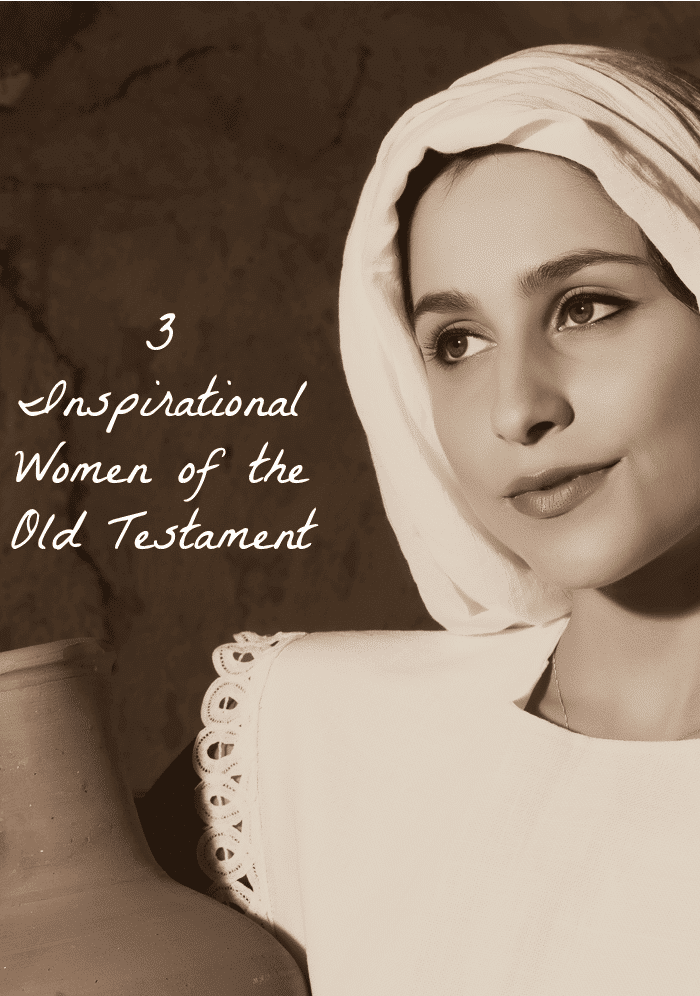 3 Inspirational Women of the Old Testament
Hannah, the mother of Samuel. I've always loved Hannah's story. Her husband loved her dearly but she couldn't give him a child. I think about the despair I was beginning to feel after only 4 months of trying and know it was nothing to the hurt in Hannah's heart.
Her faith in God was great and she promised to give her child to the service of the Lord if he would only bless her with a son.
Eli thought her drunken because she was in the temple praying with great weeping. When she is finally blessed with a son she names him Samuel which in Hebrew is Shmuel, translated to mean Shema -El, God Heard.
How many times have I been bowed down with weeping, begging God for something? Hannah recognized God's power and later had proof that he did indeed hear her. I hope I too can remember that God hears my cries.
Rahab the Harlot. If there was ever an old testament woman who had no place with God's people it would be her. She was the enemy, and a great sinner. Yet she saw something the rest of her people did not.
I feel like she knew beyond a shadow of a doubt who would claim the victory and she wanted to be on the winning side. So she assisted the spies and pleaded immunity for herself and her family. Not only does she receive that, but she was also welcomed into the Hebrew nation as we know her to be in the line and lineage of Jesus.
Rahab inspires me in many ways.
She was smart: She knew what was going on in the land and she knew that her city was doomed.
She was brave: It was a huge risk to help those spies, her own people would've killed her had they known.
She valued family: Not only did she ask for her life, but also those of her family.
She was a sinner: In her time, the Hebrews would've killed her simply for her occupation. But she was seeking God, and was found by him and forgiven as she left her old life and sins behind.
Abigail, wife of an evil man. Her husband Nabal had shown himself evil inclined towards David, and David was coming for revenge. Rather than sit by and do nothing, Abigail prepared food and drink for him, and meets him on his way.
She convinces King David not to destroy them with her speech and service. Apparently Abigail also impresses David because after God smote Nabal, King David marries Abigail.
It's an interesting story. This young woman is married to an wicked man, yet she humbles herself and pleads for mercy, willing to take all the blame on herself to save her household. She also prophesies that God will bless the house of David forever.
The bible recognizes Abigail as very beautiful and her actions show her as a wise woman. She was humble and a servant, choosing her words wisely to the saving of her entire house.
Abigail is an inspirational woman of the old testament because she shows the perfect example of humility and wisdom to the saving of her household. Our words are our weapons my dear readers, will we use them for good or evil?
There are many other inspirational women of the old testament, but to mention them all would make this post far too long. Rahab, Hannah, and Abigail are often overlooked, but they have great lessons to teach us even today.
Which inspirational women of the old testament intrigues you the most?