Ivar's Salmon House: Seattle Restaurant With A View
Seattle is known to have some of the best and freshest seafood around, so when we headed there for our family vacation, the search for the best seafood restaurant began. Everywhere we looked, we read recommendations for Ivar's, claiming that they had the best clam chowder in the Seattle area. So without a question in our mind, we added Ivar's to the list of restaurants we just had to try during our visit.
Ivar's has several locations throughout Seattle and Washington, but for our family, Ivar's Salmon House was a perfect choice.
Ivar's Salmon House is an award-winning seafood restaurant with an amazing view of Seattle. Whether you choose to sit outside or inside, the views are spectacular. This photo was captured from our seats at dinner.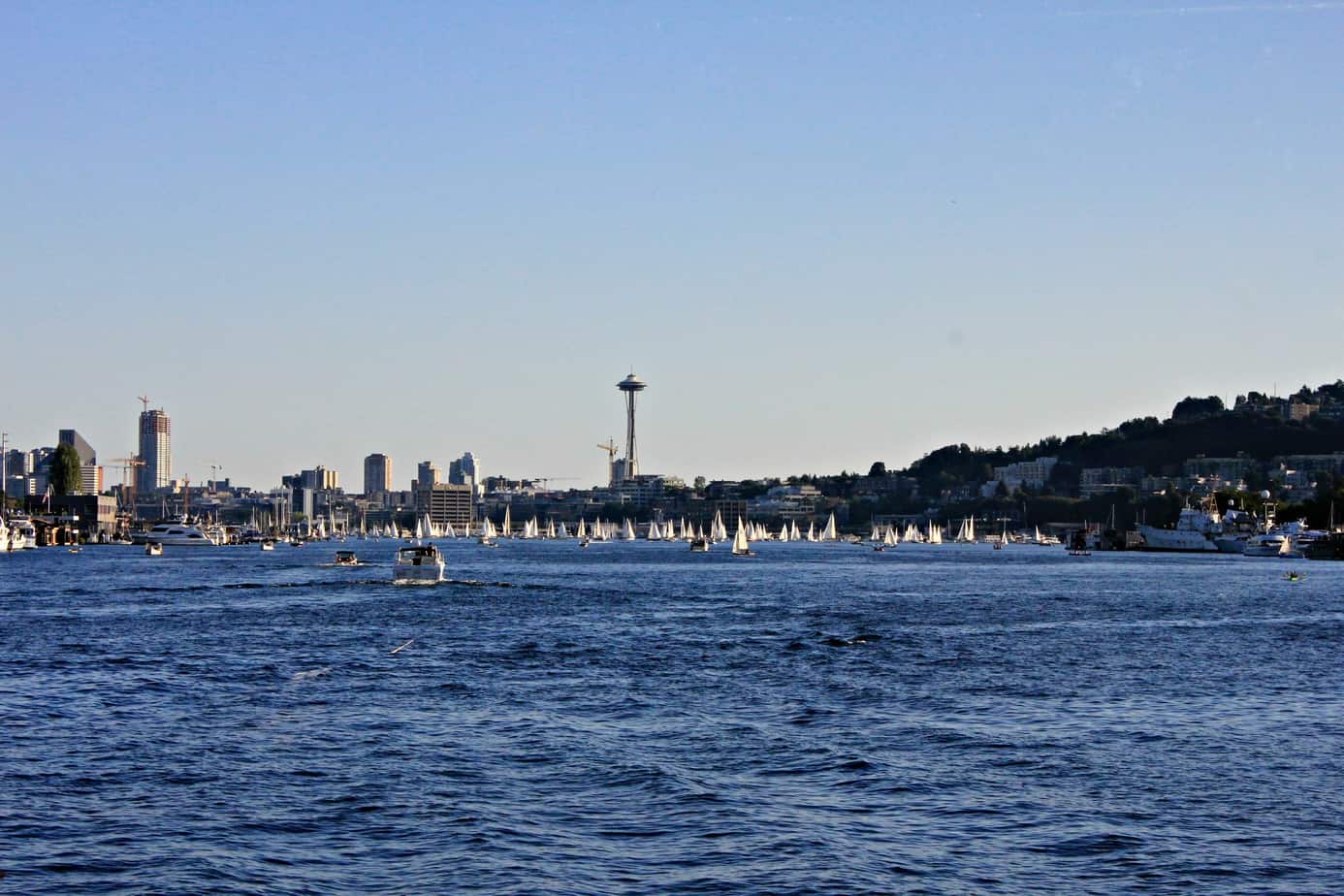 When our server arrived he greeted us with the most amazing muffins I have ever eaten. These cornbread muffins are completely delicate and served with lavender butter. I can't even begin to tell you how good these were, and the best part? They are complementary! Between my husband and kids, these were gone in less than 5 minutes. They are that good!
Once we got settled we decided to open up our menus and order some appetizers. Ivar's Salmon House offered some of the most unique appetizers. With items like Dungeness Crab and Goat Cheese Dip, Fresh Sauteed Manila Clams, and Alder Grilled Salmon Skewers served with Asian Apple Pear Relish, Mesquite Cornbread Pudding, Baby Frisée Salad, we knew we couldn't order just one appetizer.
We decided on the Seared Rare Ahi Tuna, which comes in a spicy sesame red pepper crust, pickled ginger, wasabi, wakame salad, and fiery orange sauce.  The seared ahi was cooked to perfection and an item I would highly recommend to those who love seared ahi. The wakame salad was the perfect addition to this plate.
We also decided to try their famous clam chowder and salmon chowder after all… it's what they are known for! If you are looking for a great clam chowder THIS IS IT! No, seriously. it is! hands down the best clam chowder I have ever had, and that is saying a lot since I love a good clam chowder. In fact, I made the mistake of letting my eight-year-old try it, and the next thing I know, he claimed it as his and devoured it.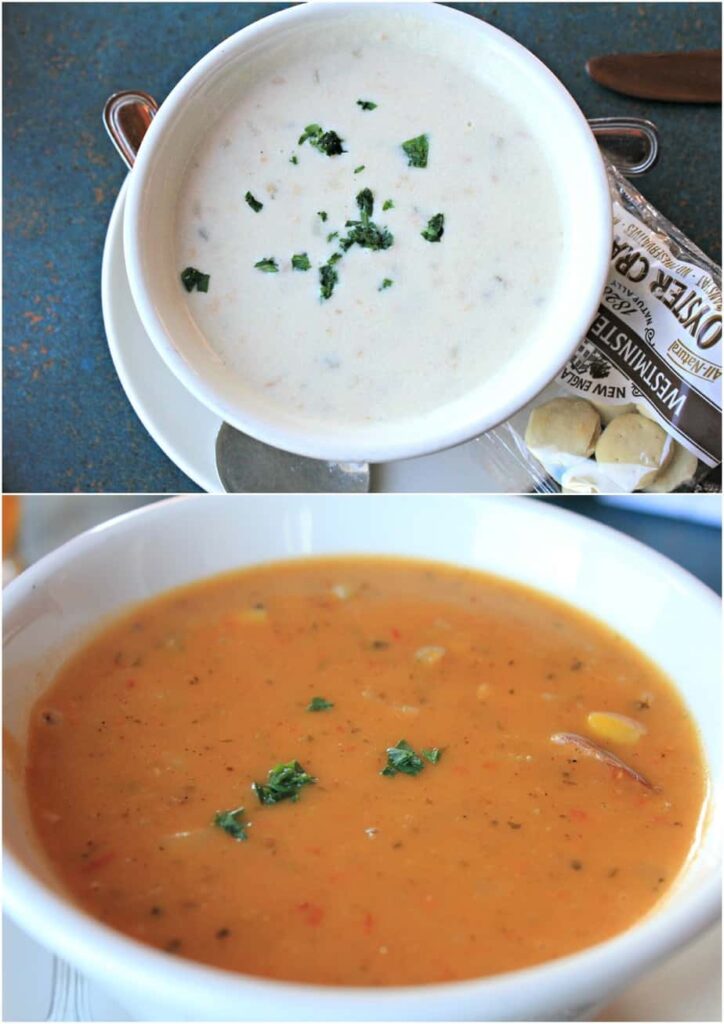 The salmon chowder was equally delicious and packed with a lot of flavors. I bet it would be really good inside a bread bowl. I recommend trying this if you like salmon. It did have more spice than the clam chowder, but it was a perfect amount.
Now on to dinner.
I have never seen a restaurant put so much thought into a kid's menu before. To say Ivar's kid's menu was impressive would be an understatement. This menu rocked! Take a look for yourself:
I was so pleased to see they offered more than just your standard "mac and cheese" that you see on almost all kids' menus nowadays. They even offer appetizers/starters for children!
My oldest son ordered the Fish and Chips, and my youngest ordered the Chicken Pasta Alfredo. The fish and chips were fried to perfection. Light, fluffy batter and fresh cod. It was also the right amount of food for an eight-year-old.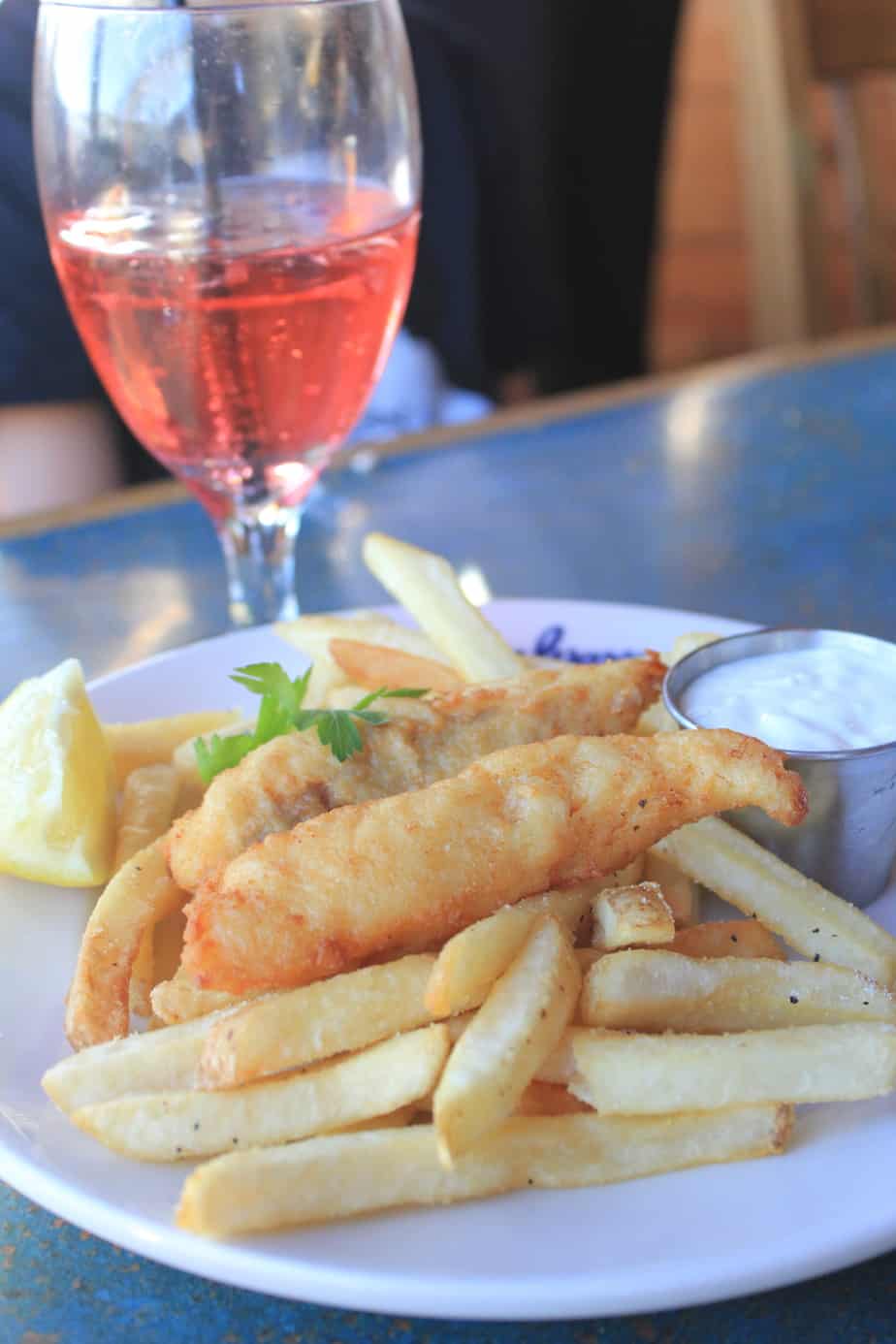 Both my husband and I went off their seasonal menu— Ivar's Dinner Features.
I went with our server's recommended choice of the Alder Grilled Yakutat Sockeye Salmon. This was served with Grilled Essential Bakery Bread salad, grape tomato, cucumber, bell peppers, basil, Walla Walla onion, California extra virgin olive oil, and balsamic reduction. The perfect dinner choice for the summer! The Sockeye was so fresh and the flavors of the bread mixture paired well.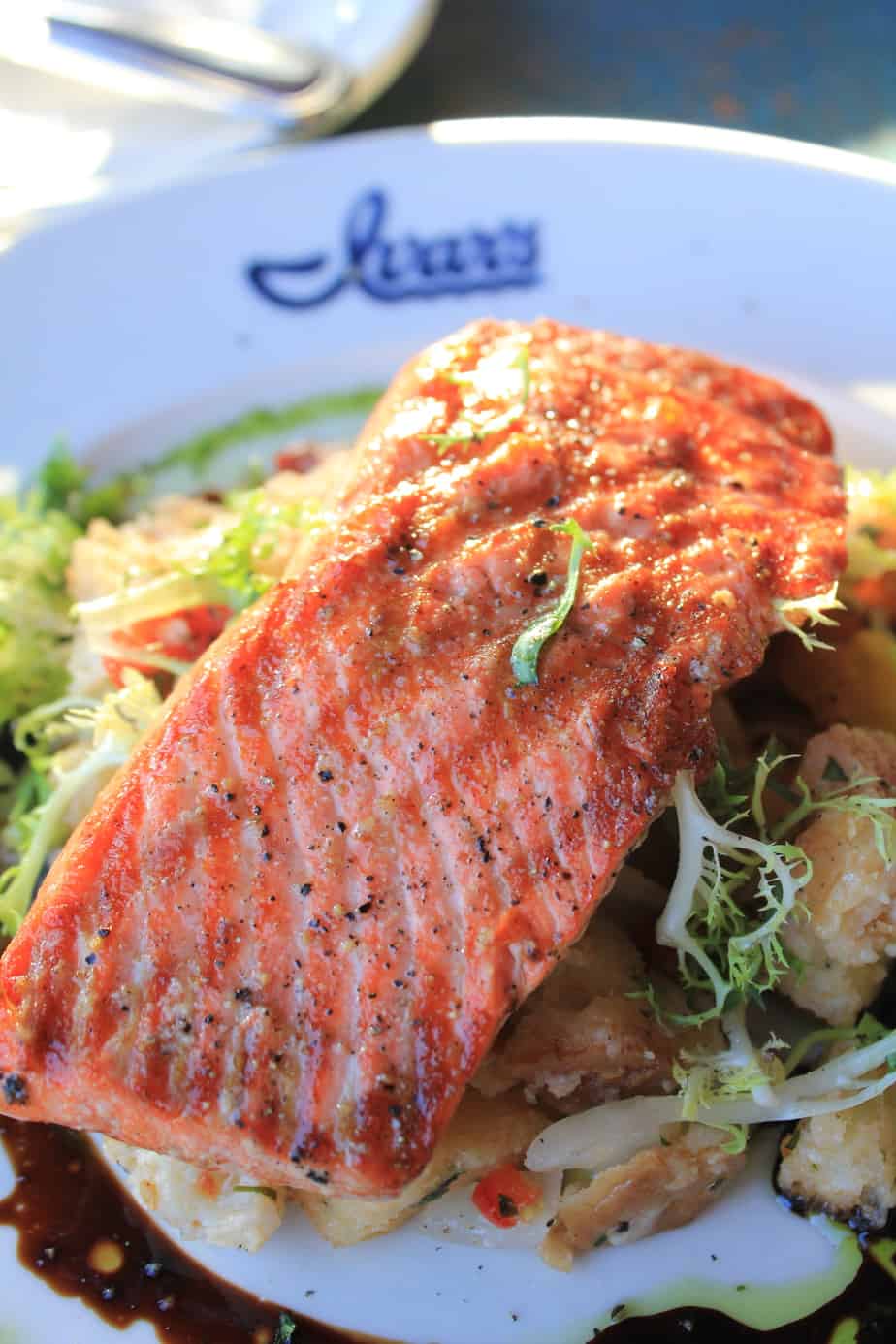 My husband went with Chef Steve Anderson's choice of the Alder Grilled South East Alaska King Salmon. This was served with a tart red cherry beurre rough, Laura Chenel's Chèvre-thyme cream, roasted garlic-shallot fingerling potatoes, and fresh asparagus. When asked to describe his meal, he said, "Heaven." Like a good Filet Mignon, the salmon melted like butter in your mouth, add that with the cream sauce on top, and the flavors just explode.
For dessert, we went with the Dessert Trio Sampler. I love that they offer sampler sizes. You can choose an individual sampler for $4 or a trio for only $11. By getting a trio sampler we were able to taste our way through the menu and enjoy a few rather than just one.
During the summer, you can often see boats pull up the dock for a quick bite to eat at Ivar's Fish Bar, which is right outside the Salmon House. The kids really enjoyed watching the boats come and go.
Our experience at Ivar's was incredible. We haven't been this impressed with a restaurant in quite a while. The food was fresh and delicious, and it was a great restaurant to take our kids to.
Ivar's Salmon House is located at 401 NE Northlake Way, Seattle, Washington. For a list of hours, location, and to see a full menu, please visit: www.ivars.com
Disclosure: We received a complete meal to facilitate my review. All opinions are my own.