Make Your Own Printables ~ Bible Memorization Trick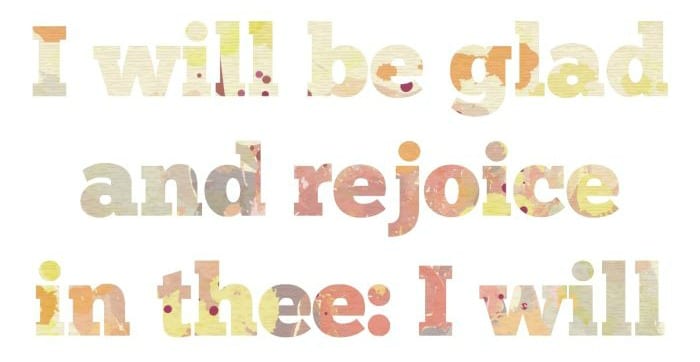 If you've ever wanted a simple bible memorization trick, printed or written out verses placed around your house are the answer. Today I want to show you how easy it is to make your own printables.
It's best to choose graphics for this and not photos. Photos tend to take up far more ink and unless you have a professional printer, they never look as nice on paper as they do on your screen.
I found all the graphics for this "how to make your own printables tutorial" at Graphic Stock. Click here to download them free.
I found a dozen or so that I liked and downloaded them to my computer. Below are just a few of the files I selected.
Once you've selected your desired graphic(s), it's time to go to PicMonkey.com This free editing site will allow you to add overlays, text and more!
I'm particularly fond of that tree and have the perfect verse for it in mind. Open PicMonkey, select design and the 5×7 option. By selecting any of the options I've check-marked, you eliminate the guess-work on the right size for printing.

Make Your Own Printables Style #1
The page will open with a white canvas. White is perfect. In the toolbar on the left, select the butterfly to bring up all the different overlays. Once this opens, click the "your own" option. Upload your graphic and use the sliders to increase the site of your image and to place it where you wanted it.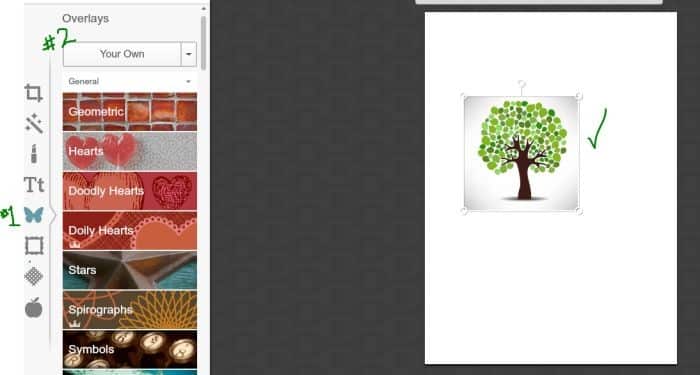 Images are fun backgrounds but they need to be really faded out so they don't detract from your photos. Use the fade slide (not pictured) to fade out your graphic. Go at least 50% faded, but busier photos need more like 75% faded.
If you want a bit of color around the edges like mine, don't fade the graphic. Instead, grab a rectangle overlay, change the color to white and enlarge it to cover as much as the graphic as you wish.
Then begin fading the rectangle to 50% or less. In this case, I faded out the overlay by only 25%.
Now it's time for your text. There are many fonts you can choose from, experiment with a few until you find on that fits and it easy to read. Once you are satisfied with the look of your new printable scripture verse, it's time to save!
Make Your Own Printables Style #2
I love this particular look for short and simple verses. Creating your own text mask is incredibly easy to do.
Once again I started at PicMonkey and chose the 5×7 design option. The background is white by default and you start by adding black text. Be sure to use a bold chunky font for this option.
In the top task bar I've circled a little icon. Click that to merge layers. You must do this, or the next step won't work.
Next you want the overlays menu and upload your own. Once your graphic is uploaded, enlarge it to cover the text. In the "Blend Modes" select Lighten. Ta-Da!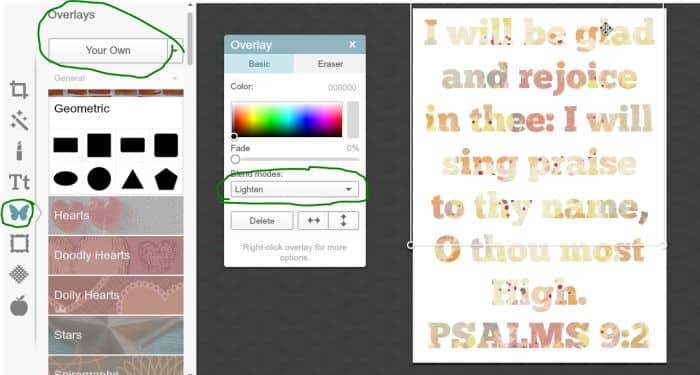 These are so easy and fun to make, I would happily create them all day!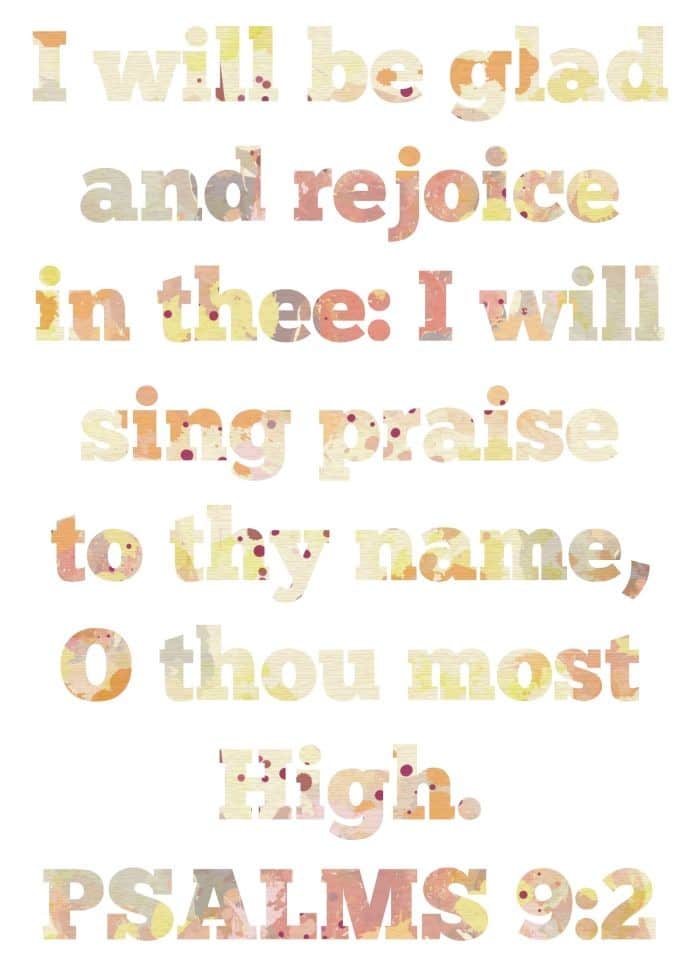 I have uploaded these printables to my subscriber specials page just 'cause I love you. 🙂 If you are already a subscriber, open the last email from me and I've placed a handy-dandy link in there for you to find them.
If you are not a subscriber, you will be sent that link right after you sign up.
Want to make your own printables, but not sure where to find graphic backgrounds?
Click here for a FREE 7 day trial. During your trial, download up to 20 images a day.
What else can you use graphics for?
parties
blogs
labels
cards
crafts
decor
The possibilities are absolutely endless! And that's why you should enter the following giveaway!
It's really easy to enter:
#1. Click here to sign up for your free trial.
#2 Leave me a comment saying you did.
Easy as pie right?!?
Want another entry? Share this post and let me know for a bonus entry.
*Don't want the killer deal of $99 ($588 value) for an entire year of unlimited downloads? No problem, just cancel at the end of your 7 days and you will have received up to 140 downloads for free.
Fine Print: Giveaway ends July 6th and I will choose and notify a winner the following day. Winner will have 48 hours to confirms or another winner will be chosen. Giveaway sponsored by Graphic Stock, where members get unlimited downloads daily.