20 Best Things To Do in Medellin Colombia With Your Family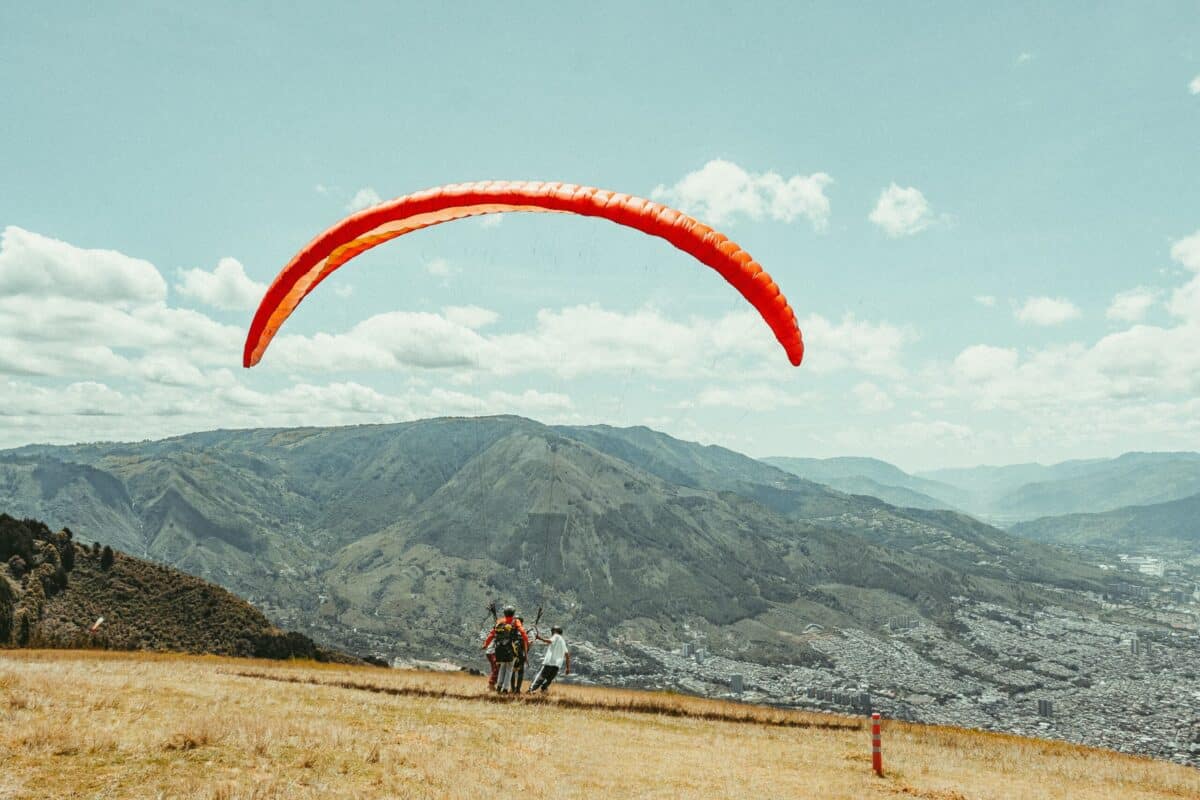 Looking for a kid-friendly destination in Colombia? The city of Medellín may not be the first destination that comes to mind, but there are plenty of things to do in Medellín, Colombia, with your family.
Netflix crime series aside, Medellín has evolved as a wholesome tourist spot that offers many memorable experiences for children of all ages. Discover how to make the most of your Medellín family vacation.
Is Medellín Safe to Visit As a Family?
Medellín is the City of Eternal Spring and Colombia's second-largest city. Set among the towering Andes Mountains and a high-rise international airport, it is a sophisticated and generally safe destination for families.
Is Medellin Colombia safe? Despite its turbulent past, Medellín has undergone an impressive transformation in recent years with its urban development undertakings, creating a more family-friendly environment.
Medellín is one of the best places to consider for the perfect spot to unwind and have quality time with your loved ones.
20 Best Things To Do in Medellín Colombia With Kids
1. Park Arvi
Make sure to put Park Arví on your list when traveling to Medellín with children, as it offers something for visitors of all ages. This unique and magical park is located in the middle of a lush mountain, where nature walks, mountain biking, and camping are all pleasurable experiences.
Two beautiful lakes are nearby for a relaxing dip or kayaking adventure. Kids will be captivated by both the natural beauty of the park, as well as its numerous educational activities that explore sustainability and conservation practices.
2. Medellín Metrocable
If you plan to visit Medellín with the kids, you'll want to check out the Metrocable. This astonishingly scenic gondola lift allows families to explore Medellín's abandoned hilltops and surrounding mountains while soaking in the breathtaking view of the valley below.
Riding on Medellín's Metrocable is an unforgettable experience for all ages.
3. Hacienda Napoles
One must-see is Hacienda Napoles, a massive property about two and a half hours from the city.
This former Pablo Escobar estate offers the perfect break from sightseeing to let loose and enjoy nature. Kids will love its large amusement park with numerous rides such as go-karts, bumper cars, and mini golf, while parents can sit back, relax and take in some of Antioquia's most stunning views.
Families can also treat themselves to some tasty snacks at the local food vendors' or explore Escobar's pieces, like his airplane collection and ceramics exhibition.
4. Barefoot Park
Parque de Los Pies Descalzos is a fantastic park for families, where your children can take off their shoes, wander through the grass, climb ladders, and explore a huge water fountain. The fountain's interactive sprinklers will have your little ones dancing in the cool mist.
A much-needed relief from the heat of the Colombian sun, this public space offers plenty of places to sit and relax beneath shady trees, where you can take a break while soaking up the sights and sounds of this tranquil park.
5. Guatape
When traveling with kids to Medellín, make sure not to miss out on the 52-mile (84 kilometers) journey to Guatape. Filled with stunning natural wonders, such as the iconic Piedra de Peñol and lush reservoir, this destination will captivate your little ones.
With colorful houses and vibrant street art decorating the streets of Guatape and no shortage of activities to enjoy, it's a fantastic family-friendly destination you shouldn't miss.
6. San Javier
San Javier is an idyllic place for families traveling to Medellín, Colombia. Comuna 13, the town's area, is the center of tourism and culture, full of exciting activities for kids. Stroll down its tree-lined streets, explore lush parks, or grab something delicious at one of its top-notch restaurants.
The prime location makes accessing popular attractions like the Botanical Garden and the Museum of Antioquia easy.
7. Museo Del Agua
Visiting the Museo Del Agua when traveling with kids is an enriching and educational experience. Nestled in the center of Medellín, this museum offers an excellent opportunity to explore water conservation, safety, and facts worldwide.
Kids can learn about water resource problems and solutions in different cultures as well as water protection initiatives on a global level. Of course, there are fun activities for kids to engage in – dress-up shows, educational movies about water warriors, and interactive exhibits in English and Spanish.
8. Live Games at the Atanasio Girardot Stadium
Traveling to Medellín with kids is an incredible opportunity to show them the excitement of a live football match at the Atanasio Girardot Stadium. The roar of the crowd and singing along to national songs can be an unforgettable experience that you and your kids will share forever.
Before kickoff, tour the stadium, and practice enthusiastic cheers with your family. After the game, make sure you stay around so they can get a glimpse of international stars on stage. Everyone from Beyonce, Bad Bunny, Madonna, and Paul McCartney has played in this stadium.
9. Jardin Botanico De Medellín
In the Jardin Botanico, the botanical garden, you and your family will discover an abundance of exotic plants, trees, and flowers from all corners of the globe – perfect for inspiring wonder and curiosity in young minds. The best part is you can explore this wonderful outdoor space for free.
Take a relaxing stroll around the lake, explore the tranquil walking trails, or marvel as butterflies flutter across beautiful flower beds. And if you want to learn more about the botanical world, the botanical garden, with its exhibition spaces, library, and museum, is an engaging educational opportunity for adults and kids alike.
10. Museo De Antioquia
Travelers to this South American city should set aside some time to visit the Museo De Antioquia. This museum offers a unique opportunity to explore the art, culture, and history of the region of Antioquia through Pedro Nel Gómez's works and exhibitions of both contemporary and indigenous artwork.
The museum is the perfect way to introduce yourself and your children to a vibrant new culture while providing a fun and educational experience they will never forget.
11. Palace of Culture Rafael Uribe Uribe
When traveling to Medellín with kids, visiting the Palace of Culture Rafael Uribe Uribe is a must. Designed by Belgian architect Agustín Goovaerts, this grand building in El Centro is known for its stunning architecture and as the venue for several exceptional cultural programs offered by the Department of Antioquia.
Not only will your kids be mesmerized by the beauty of this place, but they'll also get to participate in some great activities ranging from drama classes to educational talks.
12. Barbosa, Antioquia
If you're looking for a great day trip with the family while visiting Medellín, consider Barbosa, Antioquia. Just 30 minutes from the city, this small town offers parks and activities to entertain kids.
An amusement park on the outskirts of town has over 22 attractions, including bumper boats, fun rides, a wave pool, and more. Visitors can explore streams and waterfalls nearby, as well as natural swimming pools.
13. Parque Zoológico Santa Fe
Visiting Parque Zoológico Santa Fe is the perfect way to spend quality time with your kids and introduce them to many animals in Latin America. With over 230 species represented and nearly 1,000 unique creatures, it's a fantastic place for little ones of all ages to explore their love of wildlife.
14. Plaza Botero
When visiting Medellín, Colombia, La Plaza Botero is a great place to visit with your family. Not only can they run around in the spacious plaza, but they can also admire the beautiful statues by renowned Colombian artist Fernando Botero.
There's something magical about walking among these incredible sculptures in all shapes and sizes.
15. Placita de Flórez
At Placita de Flórez, you'll find a world of color and excitement: vibrant fruits and blooming flowers, items for cooking, apparel shops, and spicy snacks. This diverse shopping center is a great way to keep your little ones occupied and have fun while learning about Colombian culture. Also, you will have an excellent opportunity to learn Spanish with the natives there.
Kids can also take home souvenirs like decorative lamps, clay figurines, clay pots, and handmade baskets that all showcase local crafts.
16. San Sebastián de Palmitas
With kids in town, visiting San Sebastián de Palmitas from Medellín is the perfect way to get the family out and explore Colombia's rural flavors.
Begin your adventure with a journey to a nearby coffee-making farm where you can learn how coffee production has developed in the country while enjoying delicious, freshly brewed Colombian coffee.
17. Take a Graffiti Tour Through Comuna 13
When traveling through Medellín, Colombia, with kids, a graffiti tour through Comuna 13 is the perfect way to explore the history and culture of this area. Led by knowledgeable guides, families can learn about how the graffiti art in Comuna 13 is an expression of its transformation from a violent district to one that embraces creativity and art.
Kids will be intrigued as they look out on views filled with brightly colored graffiti along cobblestone streets lined with vibrant street art.
18. Refugio Natural El Cañón del Río Claro
Refugio Natural El Cañon del Río Claro offers plenty of adventure for family travelers, from wildlife exploration to caving and spectacular scenic views. Located near the Bogotá-Medellín highway, it's the perfect spot for kids of all ages to be amazed by exotic toucans, herons, and motmots in their natural habitat.
19. Aburrá Valley
One must-see attraction is Aburrá Valley; its rolling green hills and numerous parks offer plenty of activities to keep your kids busy. From exploring vast underground caves to going on a nature walk and fishing, there is something here for every family member.
20. Parque Explora
In Zona Norte, you can find Parque Explore, an interactive science museum, and South America's largest freshwater aquarium. Parque Explora's iconic building consists of four red cubes, which feature more than 300 interactive exhibits, a television studio, a 3D auditorium, and a planetarium.
Both the kids and kids at heart will enjoy learning about science and technology in this fascinating Medellín attraction.
Where Should Families Stay in Medellín?
There are plenty of great lodging options in Medellín, whether planning a family trip to Medellín to stay in its warm environment or experiencing its vibrant world-class attractions, such as the Botero Plaza.
Here are three top places with reasonable prices to stay in Medellín.
The vibrant Medellín nightlife draws people to the El Poblado neighborhood, but families will also love it during the day. You'll find fun shopping malls with international restaurants and diverse cultural experiences.
El Poblado offers plenty of activities for families and kids, including local parks, playgrounds, and sporting facilities like swimming pools and ice rinks. So whether you're after some culture or adventure, El Poblado does have it all.
For family trips to Medellín, one of the best places to stay is in the quiet and safe neighborhood of Envigado. Far from the hustle and bustle of Laureles and Pobaldo, it's a great spot to settle in for those planning a more extended visit or routine within the city. Digital nomads looking to have space and remain secure will be happy here too.
Here you'll find regular life away from tourist traps while still having access to all the amenities, cultural attractions, and stunning natural beauty that makes Medellín such a delight. Parents will also find plenty of parks, green spaces for their little ones to explore, and delicious restaurants for busy nights when cooking isn't an option.
In Belén, you and your family can enjoy an authentic, local community that's yet to be discovered by tourists and expats. Accommodation in this neighborhood is surprisingly affordable, allowing families to enjoy their stay in the city without breaking the bank.
Plus, due to its convenient location and variety of amenities like playgrounds and parks nearby, it's easy to see why Belén has quickly become a favorite amongst families living in Medellín.
Frequently Asked Questions (FAQs) – Medellín Colombia
Is Medellín Good for Families?
Yes, Medellín is a great option for families. Its wide variety of activities and attractions, from parks and playgrounds to museums, makes it a family-friendly destination. The city's warm atmosphere makes it ideal for relaxing and exploring with kids.
Is Colombia Child Friendly?
Yes, Colombia is very child-friendly. Its vibrant culture and beautiful landscapes make it the perfect destination for families. Kids will never get bored in this diverse country, from beaches to ancient ruins.
Visit Medellín, Colombia, With Your Family
There are seemingly endless memorable experiences to be had when in Medellín for kids and grownups. This city blends a fascinating mix of urban comforts, natural wonders, colorful culture, and pleasant year-round weather.
With the must-see areas and must-do activities on this list, your family won't run out of photo opportunities and vivid memories–you are likely to come back for more. Have fun!