Motherlove Nipple Cream—A Nursing Mom's Best Friend!
The first few weeks breastfeeding a newborn can be quite an adjustment. While it is a very special and beautiful experience, it can also result in sore, cracked nipples which can make the time you nurse your baby not so fun. I was one of those unlucky moms who suffered from very sore and cracked nipples for the first month of nursing my son. It hurt so bad at times that I can remember literally crying when he latched on because it was so painful. I tried several different nipple creams and none of them seemed to help very much so I just stopped using them. At one point, I even thought about giving up nursing because I just didn't know if I could take the pain anymore. I am really glad I stuck it out though because the pain did subside after about a month, but while pregnant with my second baby, I started to dread the nipple pain again.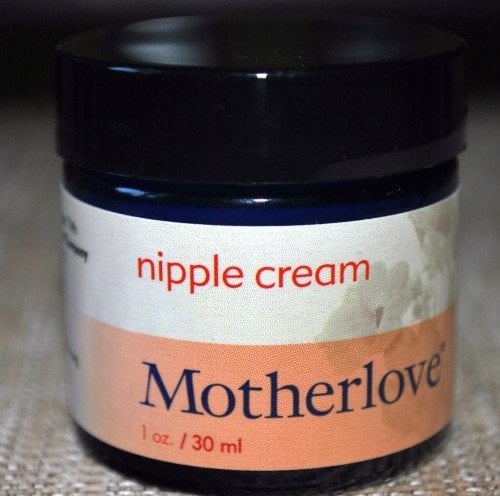 During the last month of my pregnancy, the company, Motherlove Herbal Products contacted me and asked if I would like to give their Motherlove nipple cream a try. I was willing to give anything a try, but I have to admit I was very skeptical. I did remember to pack it in my hospital bag, and boy was I happy I did! I started using the cream right after my first feeding with my daughter and I used it religiously with every feeding. I kept waiting for nipple soreness to appear, but it NEVER did! I seriously could not believe that this product made such a difference for me; I didn't have one ounce of nipple pain while using this product!
Not only does the Motherlove nipple cream help prevent and heal dry, cracked nipples, it is completely natural and safe for your baby. Motherlove's organic nipple cream has a zero rating (zero toxins) on EWG's skin-deep database and is made with 100-percent certified organic ingredients. It is often hard to wipe off all of the cream before nursing each time, but no problem, all ingredients are safe for ingestion, so it does not need to be fully washed off prior to breastfeeding baby.
I only had to use the product for a few weeks, but it has so many other uses in case you have extra. I found it's helpful on baby acne (thanks to my wonderful pediatrician's advice); it also helps with cradle cap and diaper rashes. For mom, it helps sooth dry skin and is a fantastic lip balm.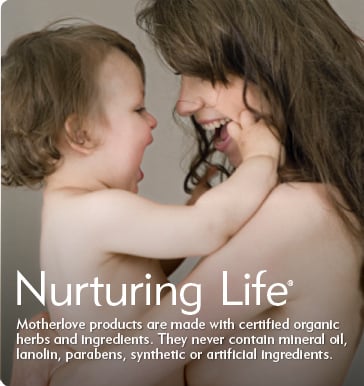 This will be the product I buy all of my friends for their baby showers because it is THAT amazing. Motherlove also has many other wonderful products including belly oils for expecting moms, diaper rash creams, and products to help moms with postpartum discomfort. Motherlove has led the holistic body care industry since the company began in 1990. They make only the finest, purest products, and use certified organic ingredients to nurture both mom and baby. To buy their products, you can purchase them at Motherlove.com. Also be sure to follow them on Facebook and Twitter for recent product news and updates.
*I received this product for review, but these words are strictly my own.