25 Mother's Day Crafts made by Kids!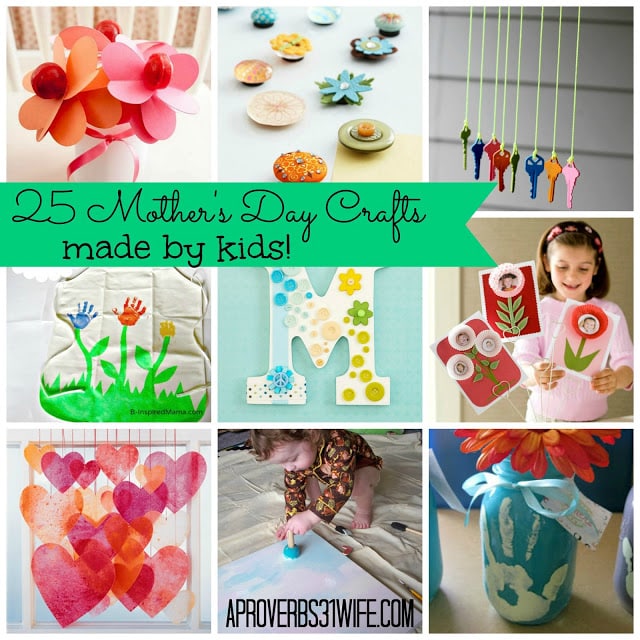 Hello everyone! Mother's Day is just on the horizon and I bet you're starting to plan out what you'll be getting your own mother for the special day! But what about the kids? Let's get them involved too! I've compiled a list of 25 great projects for you and your kids to make! Many of these are simple enough that your children can complete them by themselves! We've got projects for all different age groups so please feel free to browse and discover one that would work great for you and your little ones!
25 Mother's Day Crafts that Kids can make!
Here are some of our favorite Mother's day crafts from the list: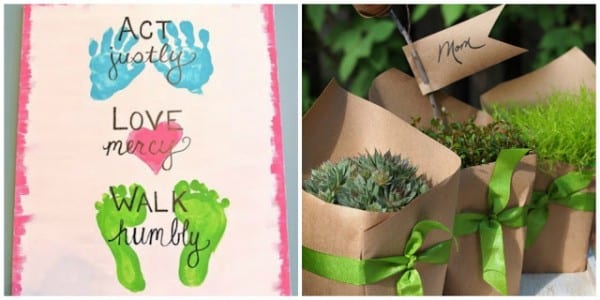 Children's Hand-Print / Paper Wrapped Plants.
DIY Key Chimes / Hand-made Mother's day bouquet.
Mother's day Gift Jar / Mother's Day Pencil Holder and Frame.
So, what do YOU think? Do you see anything here that you think your kids would love to make?