What I Never Knew About Being a Mom Until I Became One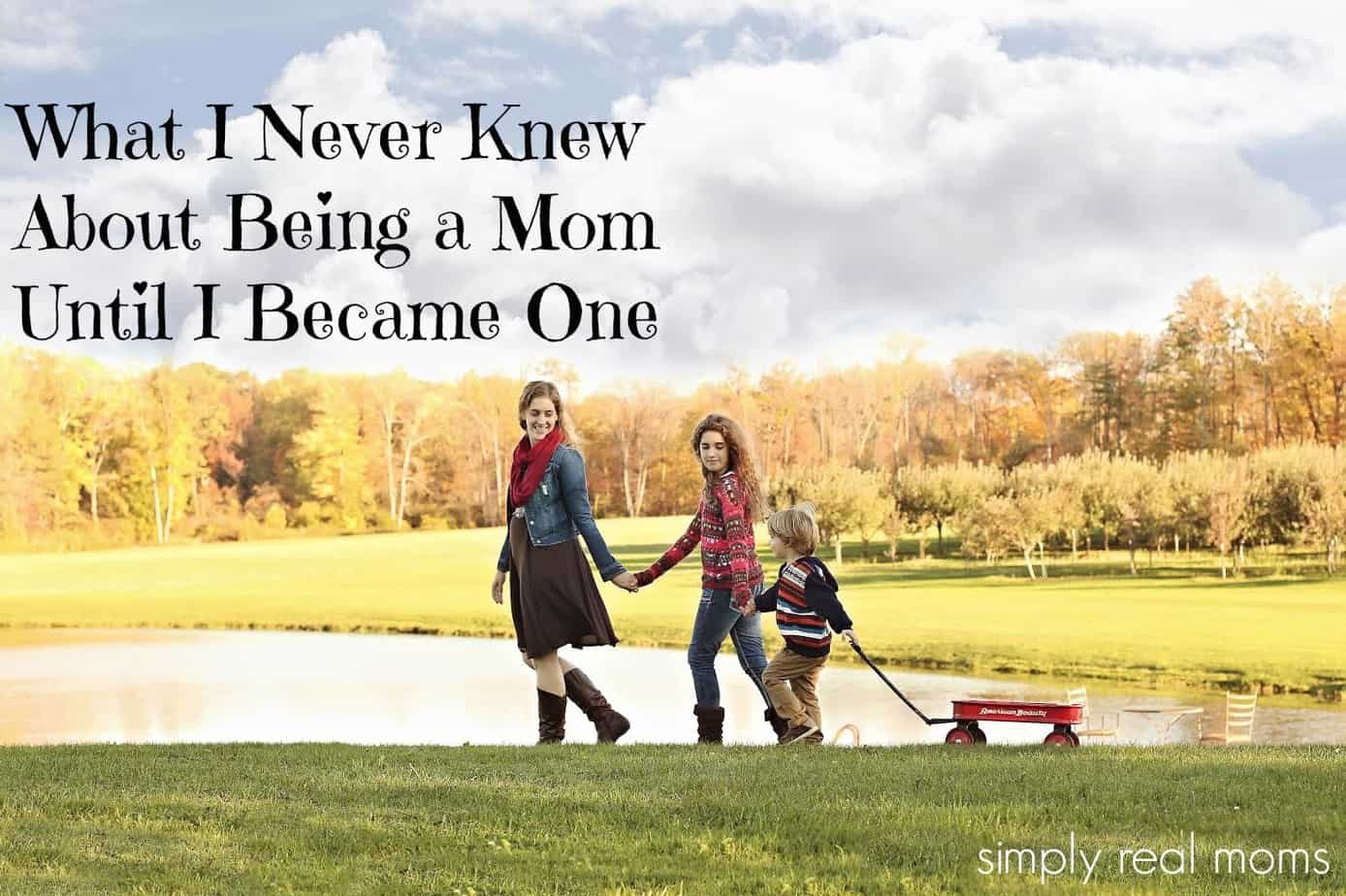 Congratulations! You've found out you're pregnant! Maybe you're excited, scared, overwhelmed, overjoyed–or down right nervous. I think I felt every one of those things at the exact same time so many times during the entire pregnancy Sometimes I would think, "I will be awesome at being a mom." Other times, I would be so scared and think, "What am I doing, being a mom?"
People always offer their well meaning advice. From how to get baby to sleep through the night, to how often to change a diaper, to how to feed your baby, what doctor to take baby to, where baby should sleep, how long you should stay home with baby, what you should name the baby…the list goes on and on. You'd think they were being a mom to the new baby!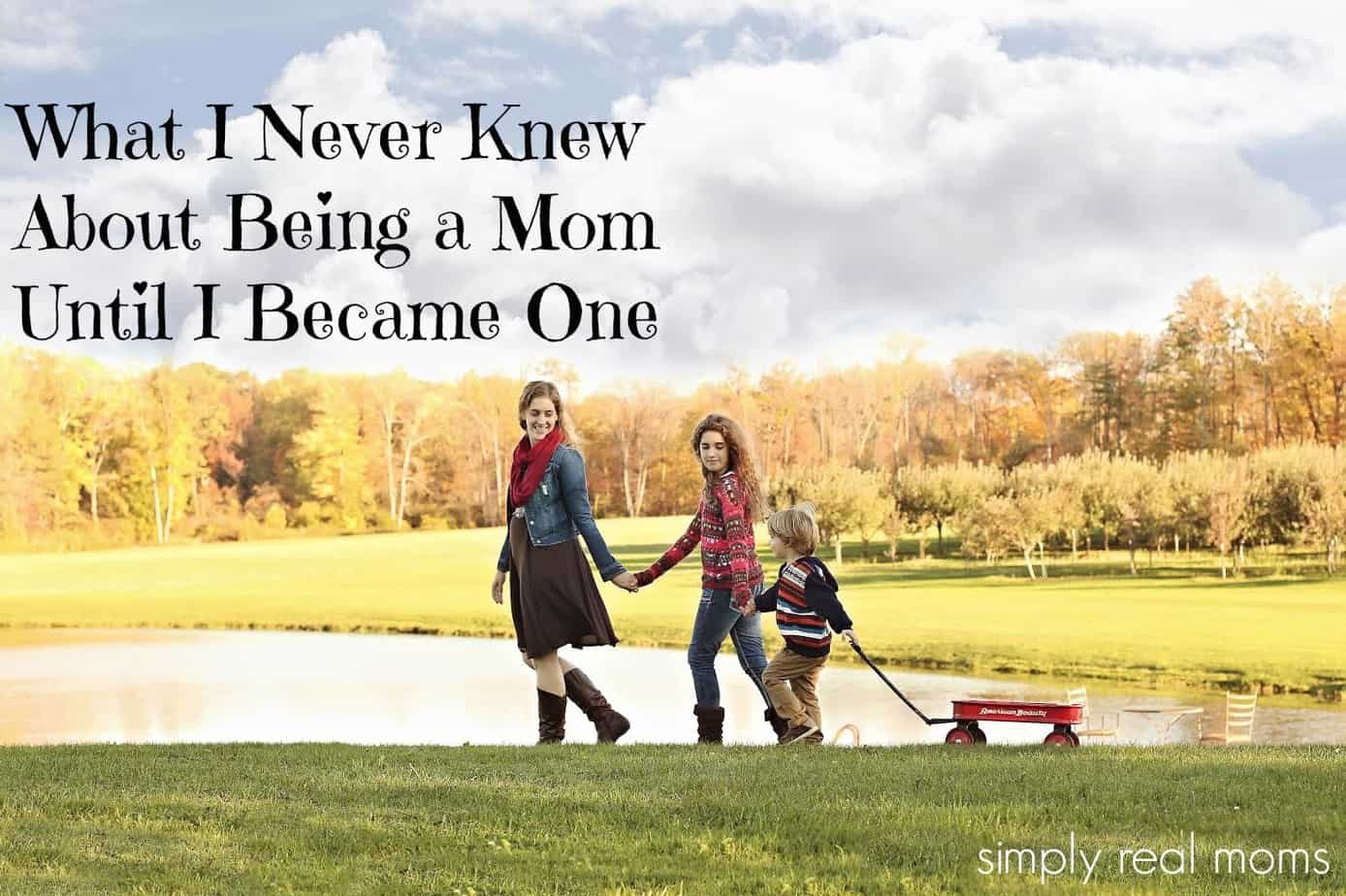 But with all that advice (and most of those people really do mean well) there is so much you just don't know until after you become a parent.
What I Never Knew About Being a Mom Until I Became One:
 Everyone–yes–everyone, has an opinion about everything you are doing to raise your child. You are holding the baby too much. You are not holding the baby enough. The baby is crying because it needs to be fed. No, the baby is crying because the baby needs a diaper change. Seriously, sometimes you just need to enjoy mommy and baby time. Put a sign on your door or ask that you don't have visitors between certain hours a day. It can become quite overwhelming hearing everyone's opinion all the time.
Your child is the most beautiful, perfect child in the world, no matter what.
Check out this picture:

I literally had to forcibly hold my beautiful, perfect son to even be in this picture. Ha! He wears on my patience day in and out. But he snuggles up to me, loves me and is wonderful. I couldn't ask for a better daughter, either. I wrote her a letter as she entered high school (From Pigtails to Homecoming). No matter what your child does, they will always hold that special place in your heart.
You very well may never use the bathroom without a knock at the door, someone speaking to you, or someone flat out walking in on you again.
Need I explain this any more?
Your teenager will have more friends and a more active social life than you do.
Sad, but true. Your teenager will be spending time going to dances, movies, parties (supervised!), football games, and so much more. And guess what you'll be doing? Driving them there.
You wake up so tired on the weekend, you can not wait until nap time. Count down those hours until lunch, which is followed by a nice nap. Zzzzzzzz….
Sure your son is 5 or 6 years old, way outgrown nap time. But nothing is better than snuggling up with mom on the weekend for a nice two hour nap, right?

You had every intention of taking your child to Story Time every week, swimming lessons, dance lessons, karate, soccer, teaching your child a second or even third language, getting them violin lessons, having them on the perfect schedule. You read every parenting book from front to back. You were so ready! It didn't happen.
Guess what? There is no way any parent can juggle that schedule! Pick a few activities your child is truly interested in and go with the flow! My son plays soccer in the summer, tumbles and taps during the school year. My daughter dances and focuses on academics during the school year. She used to play violin from the time she was 3-11 years old, until she started dancing 20 hours a week! Take your child's lead.
You feel like you have it together when you leave the house with your hair brushed, teeth brushed and a bra on. Did you remember your kids or are they still in the house?
Mommy exhaustion is real. It never goes away. My oldest is 14 years old and I am still tired. Every.Single.Day. It never ends. She can smile at me and look at me with those beautiful blue eyes, but it doesn't make up for sleepless nights of bringing my work home (I am a teacher) or shuttling the kids from here to there.

What they say is true–The time truly passes quickly.
What I wouldn't give to go back and relish the younger years just for a day or two. To hold my children just a little bit more. No one ever looks back and thinks, "I should've put my baby down more." But you might look back and say, "I should've held my baby more" or "I should've spent more time reading and singing with my toddler." Enjoy and love your children.
All the beautiful photographs in this article are thanks to Mandy Walton Photography. Find her on her Website and Facebook.