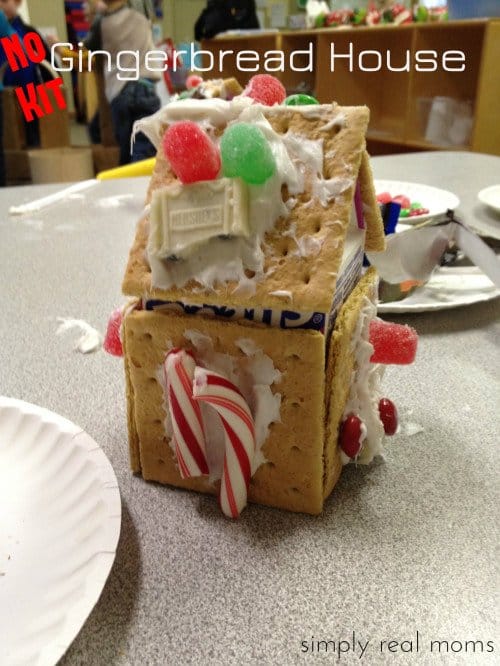 It is so much fun to build gingerbread houses! But, I'll admit it, I don't like to bake gingerbread and I don't like the cookie-cutter gingerbread house kits. So we decided to make our own gingerbread houses using graham crackers instead of gingerbread the last two years and it has turned out great. It's so easy, even toddlers and preschoolers can do it!
Collect your materials:
Graham crackers
Frosting
Candies
A plate, milk carton or something to build the gingerbread house on.
Step 1:
Build the walls of your gingerbread house. I saved lunch-sized milk cartons. They make the perfect-sized gingerbread house for little hands! But you can also simply build the walls using graham crackers on a plate. Just slather the bottom of the plate with a lot of frosting and build up!
Step 2:
Decorate the walls of your house with frosting and candy.
The really great thing about this is there is no right or wrong way to build these gingerbread houses. And, if they fall apart, simply build a new one! You and your children can build a dozen of them, if you want. It won't cost any more than it would to build one! How much fun is this!?