Peaches and Cream Ice Cream Bars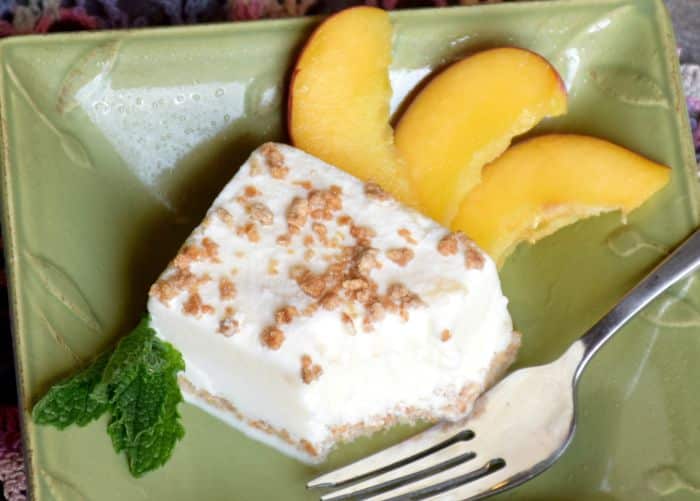 Summer is almost here. While we've had a strange spring, things are definitely warming up and that means time to cool off. Nothing says summer like peaches and ice cream, so how about this recipe for Peaches and Cream Ice Cream Bars!
Start with delicious ripe peaches, rich cream (preferably from grass fed cows), add a few more ingredients and you will be good to go. This recipe for peaches and cream ice cream bars is fast, easy, and sure to be a hit!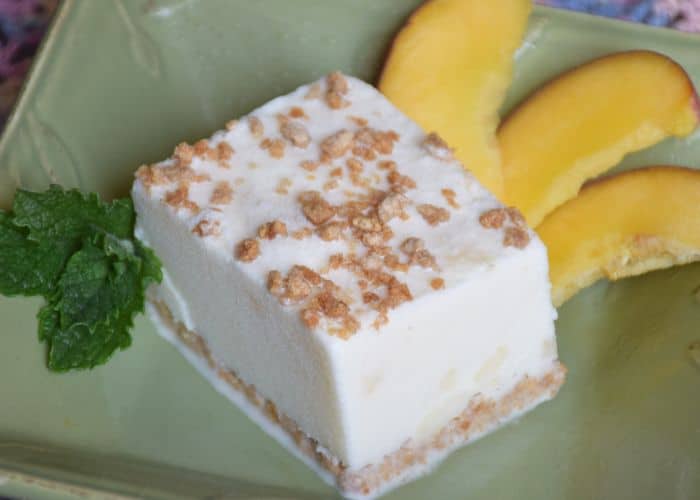 This is the ice cream maker that I use. Mom gave it to me a few years ago for my birthday and it's incredibly easy to use. Making right around 2 quart of ice cream, it's the perfect size and works really fast!
Peel and dice 3 peaches into small chunks. Whisk the sour cream, sugar, milk, cream and vanilla together before adding in the peaches. Turn the freezer on and pour the (un)ice cream in. Freeze until soft.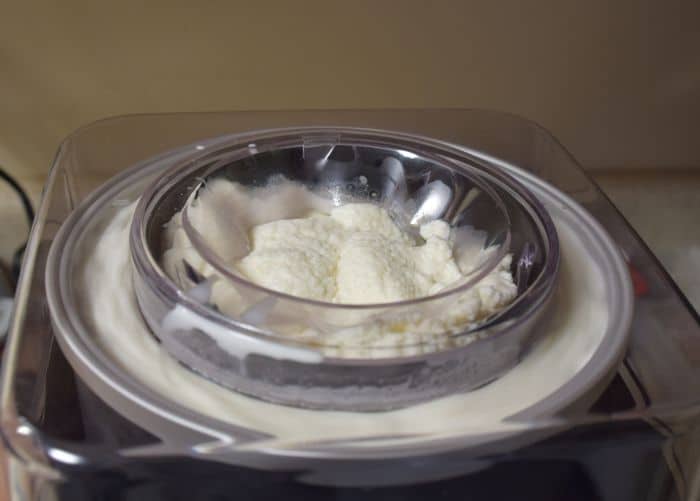 Spread grapenuts cereal over the bottom of a 9×13 pan and spoon the soft ice cream over top. Gently press in place and sprinkle more grapenuts on top. Freeze 4-6 hrs.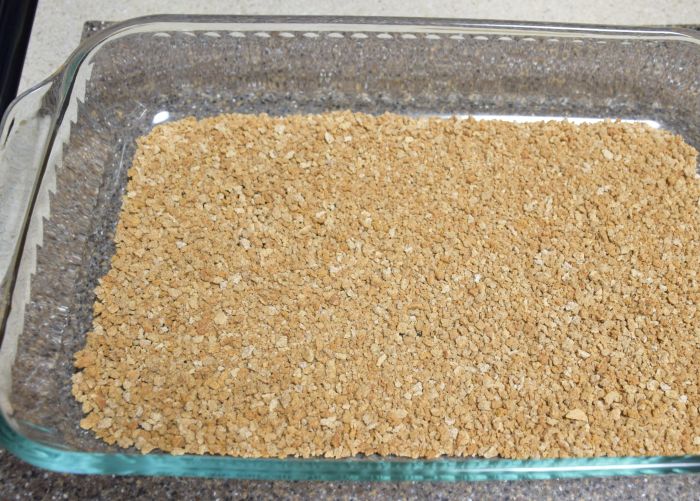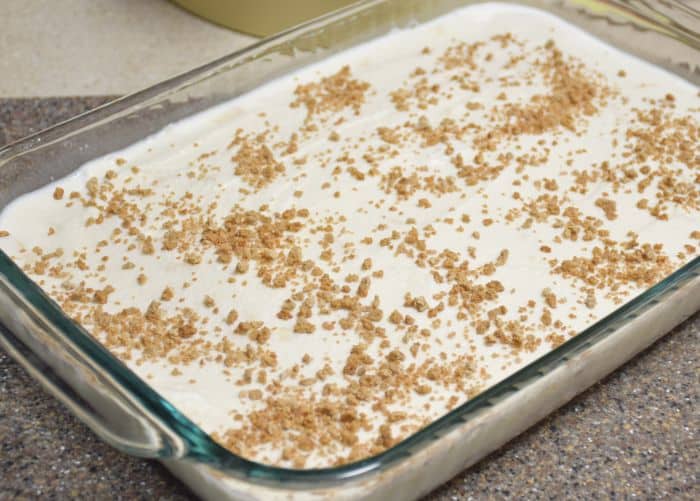 Let sit on counter 5-10 minutes before cutting into squares and serving. Om-nom-nom!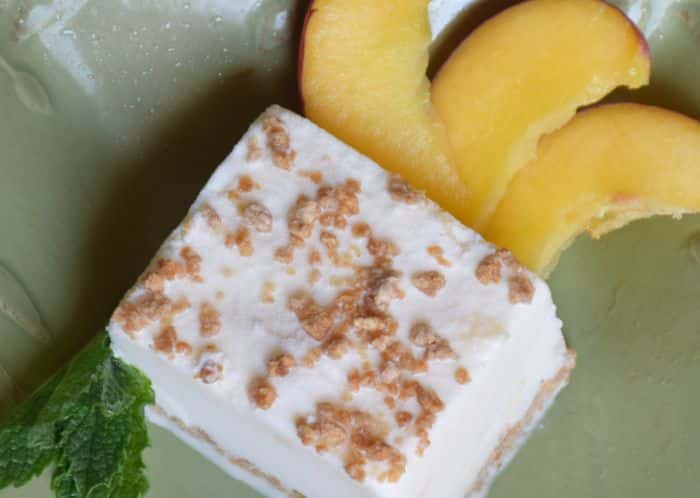 Peaches and Cream Ice Cream Bars
Peaches and Cream Ice Cream Bars
The perfect summer treat! These peaches and cream ice cream bars are sure to be a hit no matter where you serve them. The fact that they only take a few minutes of your time to make is also ideal.
Author:
Kendra ~A Proverbs 31 Wife
Ingredients
1 cup whole milk
2½ cups cream
2 cups sour cream
1 cup raw cane sugar
1½ teaspoons vanilla
3 medium peaches diced
1 cup plus 4 tablespoons Grapenuts cereal divided
Instructions
Mix first 5 ingredients together stirring well.
Add peaches.
Pour into your ice cream maker and freeze until soft set.
Spread 1 cup of the Grapenuts in the bottom of a 9x13 pan.
Gently spoon ice cream over top and press in.
Sprinkle top with remaining Grapenuts.
Cover and freeze for 4-6 hours.
Set on counter to defrost 5-10 minutes before serving.