Personalized DIY Magnets – An Easy How-To
Learn how to make personalized diy magnets in just a few simple steps! There are so many possibilities when creating these and I'm sure you won't be able to stop at just one set!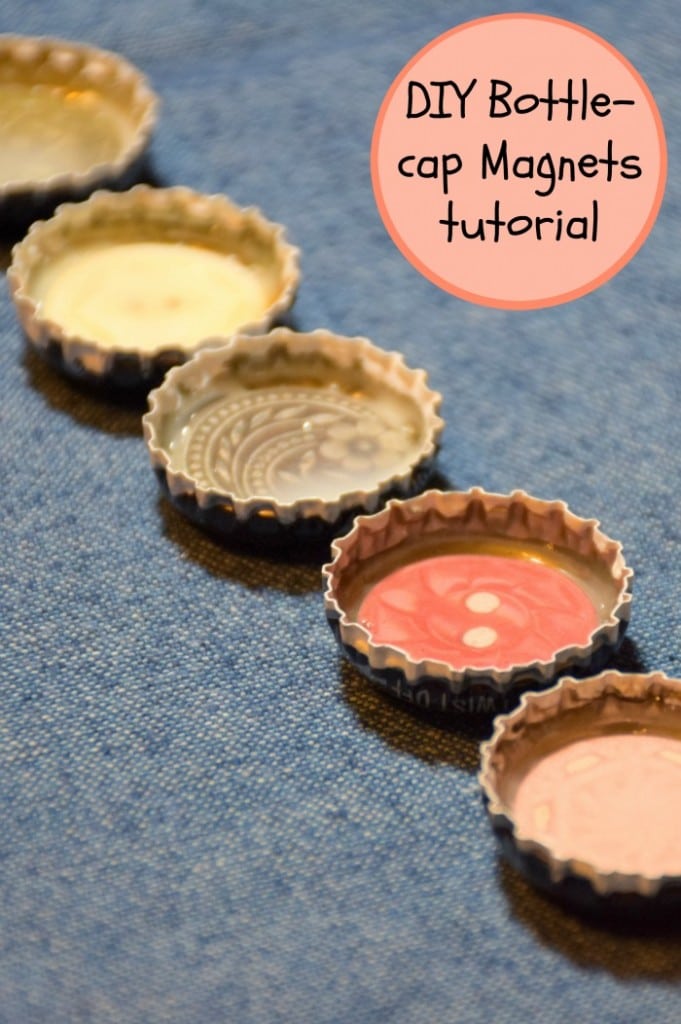 I've made these personalize diy magnets for gifts, for myself and even to sell at (get this!) garage sales. They are fun, easy and a huge hit. Best of all, if you consider yourself any type of a crafter I'm willing to bet that you have every single item needed already on hand!
Supplies Needed to Make Personalized DIY Magnets
Bottle Caps. (use these, or save them from your drinks)
Mod Podge – Gloss
Sticky magnets – I just cut rounds from my roll
7/8" round stickers (+anything else you think of)
Paint and spouncer (optional)
Start by using a bit of mod podge in the bottom of your bottle caps to adhere the stickers, or whatever you decide to use.
Letter stickers are nice for spelling a name. Kids especially are fond of getting their name in magnets. Tiny beads, and glitter are also fun to add in depending on who you are making them for.
I decided to use the button stickers for this set as they are really cute and I think the person I'm making them for would like them the best.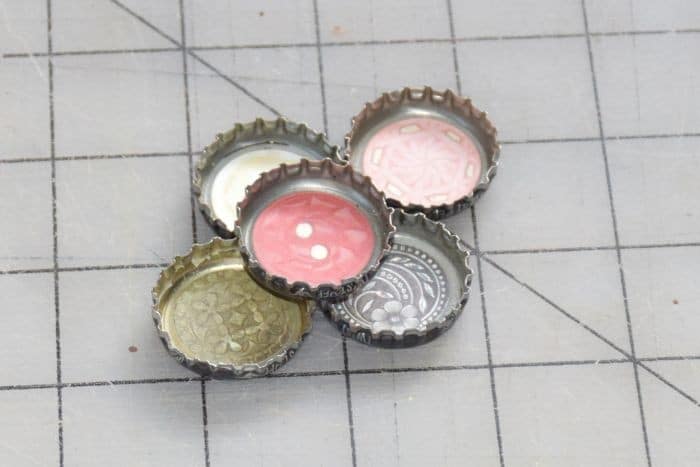 Next drop around 1/8th of a teaspoon mod podge into the bottle caps. Use a brush to make sure the podge is evenly spread around the edges and tap the cap against your work surface several times to level it.
Let them dry 12+ hours until the podge is completely clear and doesn't look cloudy in areas. (1 or 2 of mine still looked a bit cloudy when I took the photos.)
If you wish, use a foam spouncer and paint to "edge" your bottle caps. I like the messy look so wasn't real careful to make the paint even. You can experiment and do it the way you like.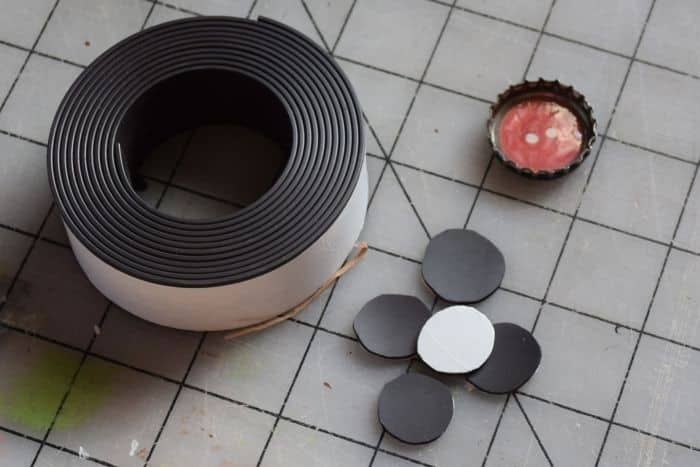 Cutting perfect circles isn't exactly easy on paper and thick magnets means perfect isn't going to happen. Who cares?! 🙂 They are round and I stuck them on the bottom of my bottle caps.
I love how cute these turned out! Since I like to get creative with my gift wrap, I plan on using these as a gift topper.
Bottle caps are so much fun and the creativity options are absolutely endless! Have you ever created bottle cap art?