PJ Masks Character Costumes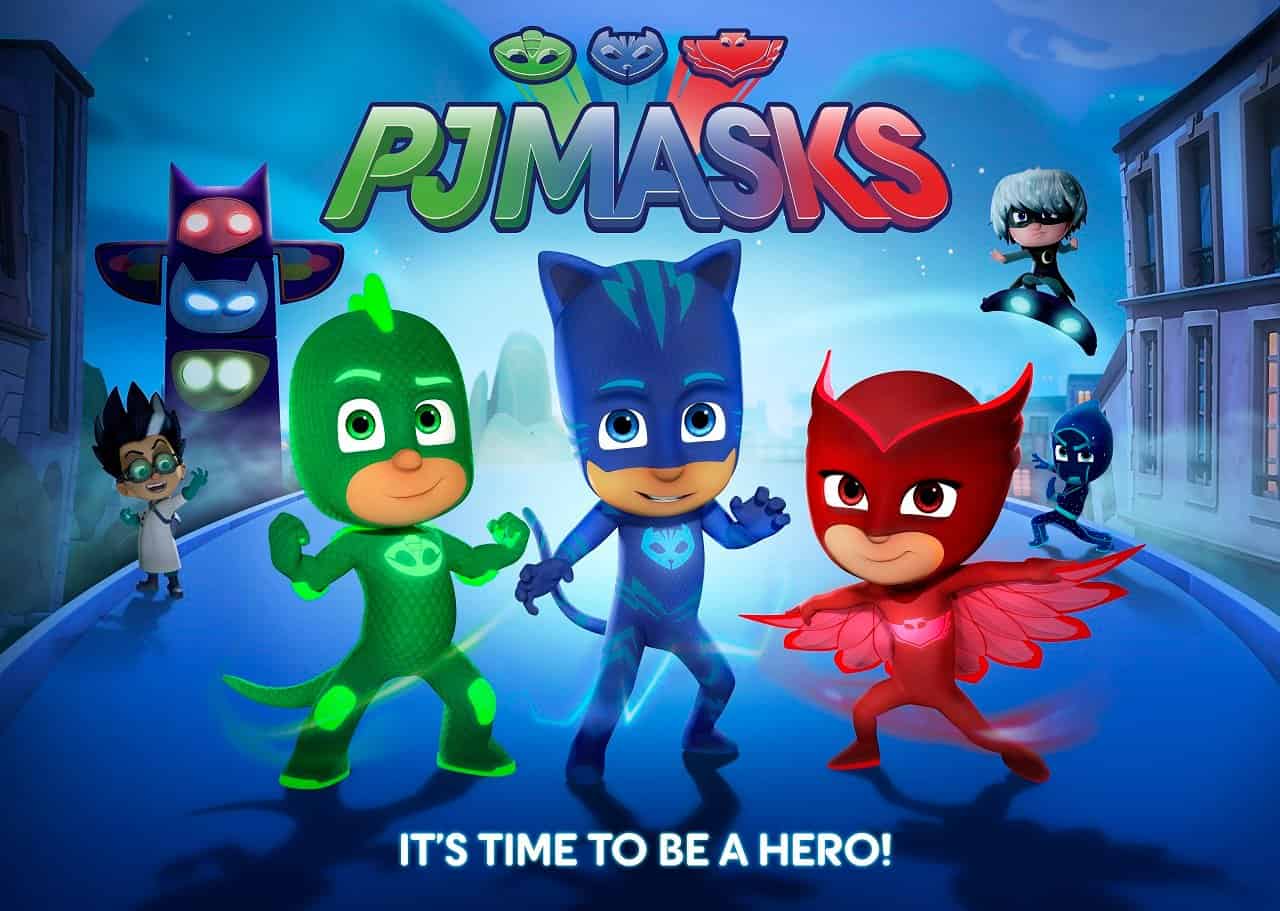 You spoke, and we heard you! When we shared an article about the new Disney Junior show PJ Masks we had an overwhelming response from the readers who wanted to know about costumes for Halloween! Unfortunately, this show is not even mentioned more than a blip on the Disney Junior site, so you can imagine it will be a while before costumes are produced (I'm sure they're waiting to see if the show is successful).
In the mean time, we have ideas for making your own costumes, and a DIY tutorial to make your own masks! Here's how to get the look of your kids' favorite PJ Masks character!
 Owlette, Catboy and Gekko
Turn a t-shirt or leotard into the ultimate PJ Masks costume using these awesome vinyl iron on decals! Here's Owlette, here's Catboy and here's Gekko! These awesome full body unitards come in Green, Red and Blue and would look so cool with the decals on them! We found adorable masks from the Etsy store Sassy Green Creations, and they make Owlette, Catboy and Gekko, and these wings would look adorable to finish out the Owlette costume!
Romeo
This would be relatively easy to put together! Romeo wears a lab coat, and we shared our Doc Brown costume from last year, making his lab coat using THIS tutorial…or you can buy a toddler sized labcoat HERE. Black gloves meant for a Darth Vader costume are the perfect look for Romeo. The black Dracula wig is almost spot on, and we rounded the look out with some Minion goggles and some basic black rain boots!
If you prefer to make the masks on your own, HERE is our easy to follow (NO SEW!) tutorial!!