Punny Christmas Gifts for Friends and Neighbors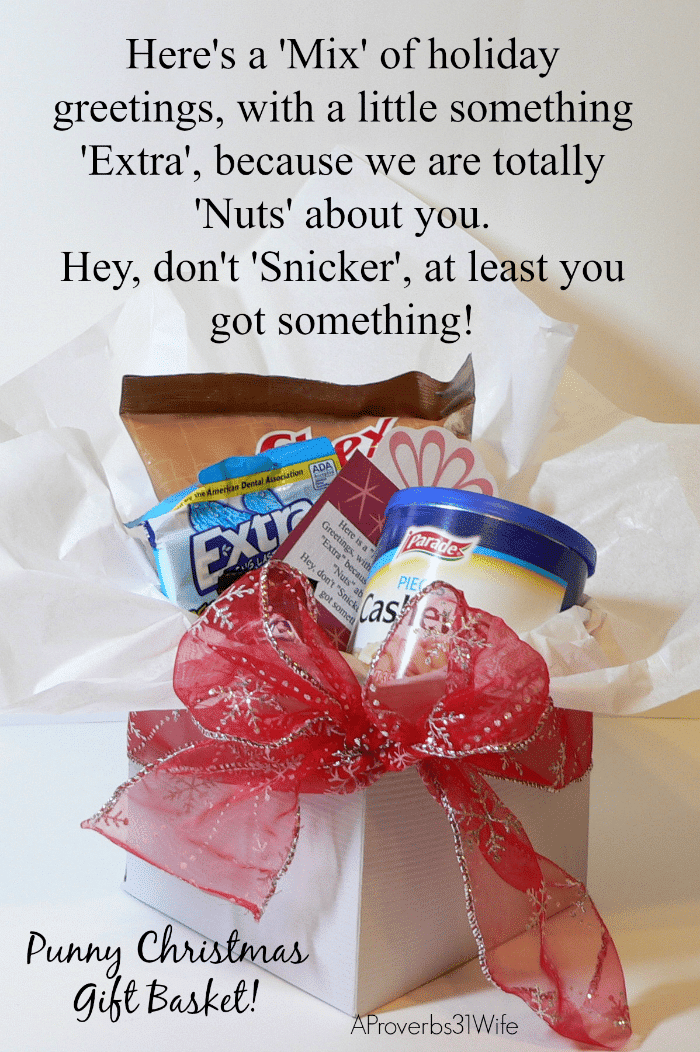 This year we we will be giving a lot of Punny Christmas Gifts. Not only are these Christmas gifts humorous, most of them are very practical and useful. A side benefit is the fact that they don't cost a whole lot either. In fact, the best fun usually is the cheapest. 🙂
You can create a punny gift basket to give neighbors, or a grab bag of funny punny gifts to hand out to co-workers. I made two gift baskets, and the other punny Christmas gifts will go into a large bag and people will reach in and pull one out without seeing it first. It's going to be a blast!
I created printable tags for each gift and you will be able to download and use them as well. 🙂
2 Punny Christmas Gift Baskets
#1 The gift tag says it all. 🙂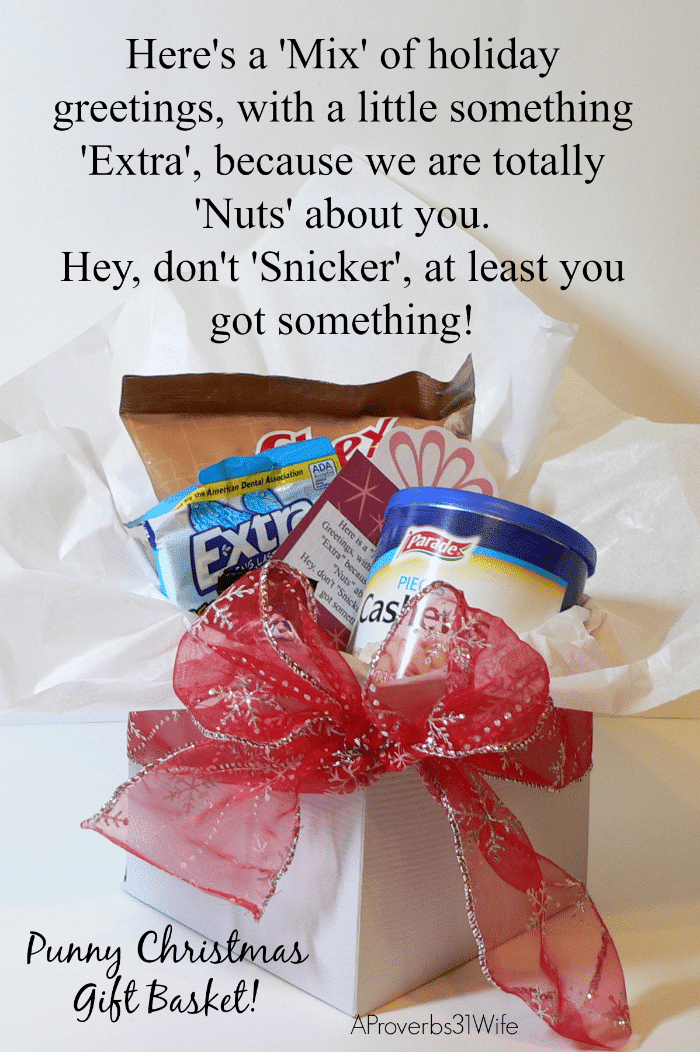 #2 In this funny Christmas gift basket each item has a punny gift tag attached to it.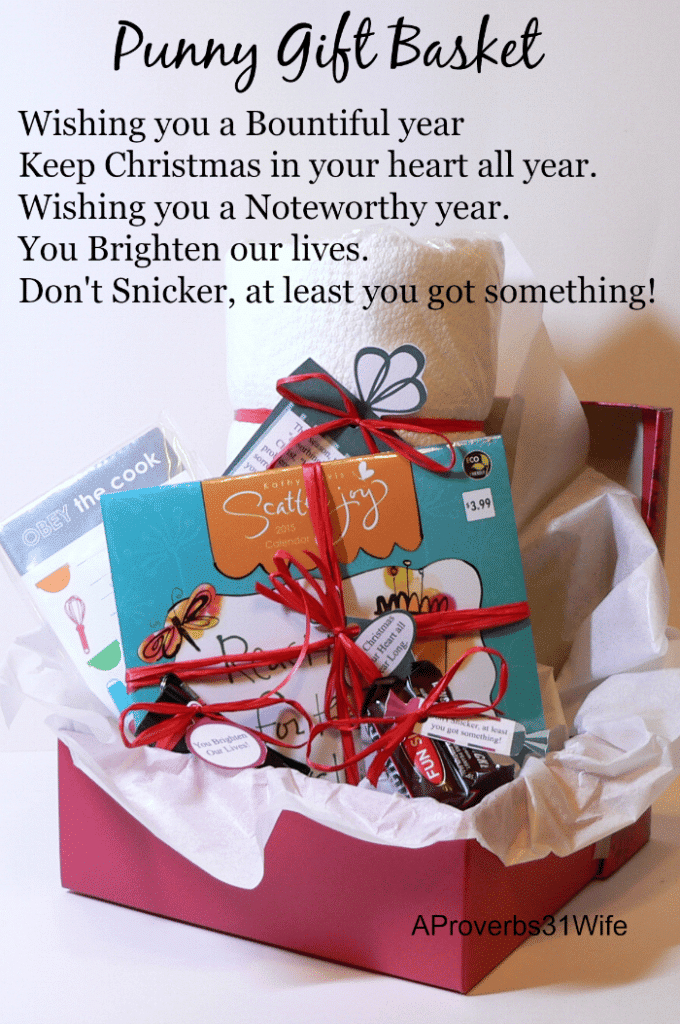 Single Punny Christmas Gifts to give to Neighbors and Co-workers:
We fish you a Merry Christmas ~ Gold fish
We extend you warm wishes ~ Extension cord
From Rudolph the red toed reindeer ~ Red nail polish
Season's greetings ~ Spice (I used cinnamon sugar)
For your mistle-toe's ~ Fuzzy socks
Wishing you a noteworthy year ~ Note pad
May your year be merry and bright ~ Flashlight
You're getting muffins for Christmas!
We dish you a Merry Christmas ~ Candy dish with Christmas candy in it
We whisk you a Merry Christmas ~ Wire whisk
We Tissue a Merry Christmas ~ Box of tissues
Santa-tizer ~ Hand sanitizer
You're getting Nuttin for Christmas ~ Nuts
You brighten our lives ~ Flashlight
Twizz the Season! ~ Twizzlers
Don't snicker, at least you got something ~ Snickers candy bar
Keep Christmas in your heart all year long ~ Calendar
We wish you a merry kiss-mas ~ lip balm
I had so much fun figuring out wording and such for these gifts. Hopefully the receivers find it as fun as I did. 🙂 Below are the printable punny Christmas gift tags.  Click on them to open in a new window, then right-click and save. Enjoy!