Rejoice with Those that Rejoice ~The Problem with Social Media
Social media can feel like a competition, or a time suck, and there are a dozen good reasons to take a break from it or leave it all together. However, there is one common reason that I feel is a terrible reason.
It goes something like this:  "I get on Facebook and see status updates on how well so-and-so's kids are doing, photos of delicious food that some susie-homemaker made, and a picture of the bouquet a friend's husband sent her, and I feel like a failure." So in order to feel better about themselves, they leave.
Problem #1 Stop comparing your behind the scenes to their highlight reel.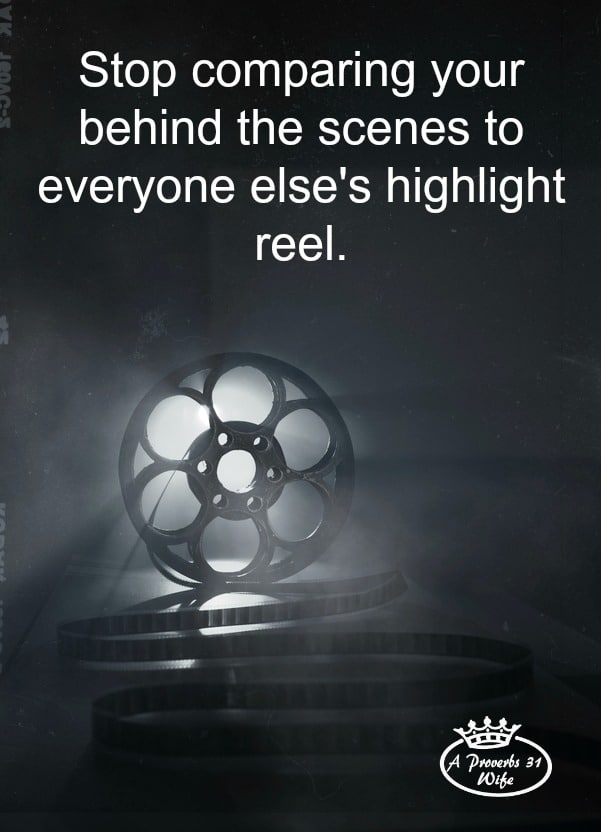 You see, if I post a photo of the flowers Jason brought me, it's because it don't happen often.
If I post a list of the things I got done that day (complete with the "feeling -accomplished" and smiley emoticon) that's because I have a baby and he takes up most of my time.
If a mom posts about her child getting an excellent grade, is it possible that she's proud because of how hard the child worked for that grade?
If a friend shares about a wonderful date she went on, it's like that dates don't happen very often. At least not wonderful ones.
And really, even if it is common, can we not rejoice with them?
Problem #2 Learn to rejoice with those that rejoice. (and likewise weep with those that weep)
When did everything turn into a competition? What happened to being able to rejoice with those that rejoice?  Many times things get shared because we are excited about something and we want others to be excited with us.
Lately there's been a thankfulness challenge going around on Facebook and I love reading what people are thankful for. Many times it's pretty basic, spouse, kids, faith, country. But other times it is deeper.
Regardless it could be easy to read what they are thankful for and become bitter. "Yeah I'm better off without my ex" "why couldn't I ever have kids?" "Thankful for my parent(s)? they abused/abandoned/never understood me"  "Job? what job, I was laid off".
Reading through other's "thankful" lists can cause comparisons and perhaps bitterness if we are not careful. Each one of us has much to be thankful for, some more than others true, but we are all blessed, if by nothing more than having a heavenly father who loves us.
We still need to rejoice with those that rejoice though. This is done by changing how you think.
It's wonderful that they have loving parents. No child should ever feel unloved or be abused.
What a blessing that they have a good job, it's hard to be unemployed.
How exciting! A new baby! New life is ALWAYS a blessing.
You get the idea. It's hard yes. There are still things I struggle with. But I wouldn't want someone to go through what I went through, so I'm happy that they are blessed.
Jesus is the one who rejoices with us, and we know from the account of Lazerus that he weeps with us too. Can we not take a lesson from our Lord and learn to rejoice with those that rejoice?
And sure, take a break from social media, but come up with a better reason. Like more family time, or face to face fun with friends.