Respected in the City Gates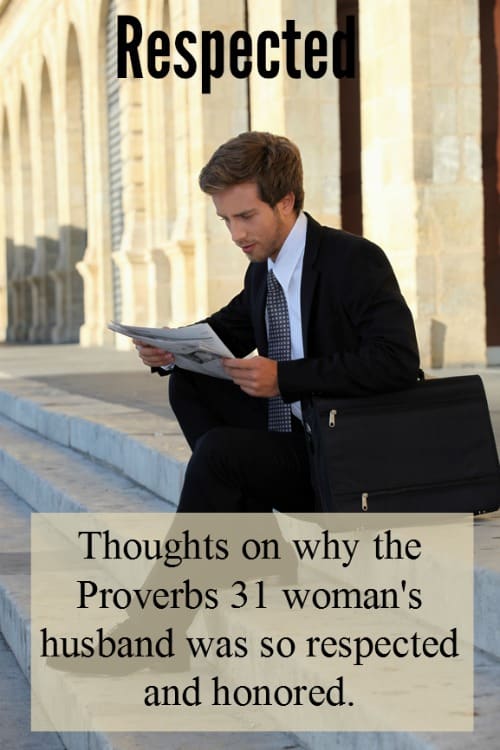 Her husband is respected in the city gates,
where he takes his seat among the elders of the land
Proverbs 31:23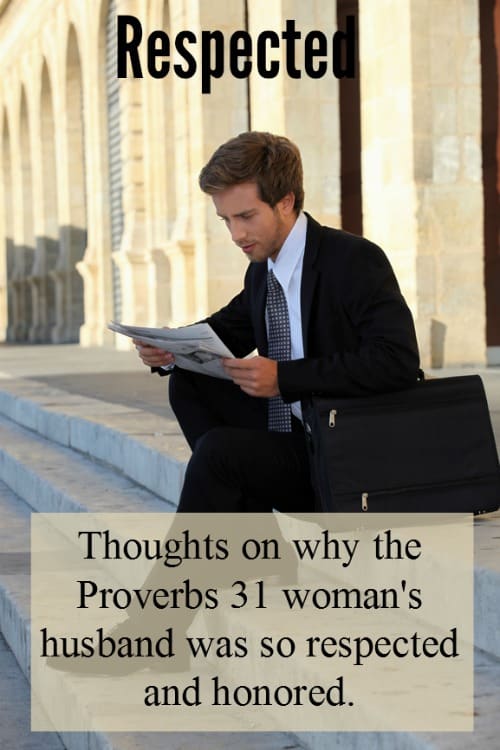 By: Crystal Hatcher
Respected in the City Gates:
At first glance, this verse appears to be a prerequisite unrelated to us as women, but instead to the quality and character of the man we chose to marry. How many times have women looked at verse 23 and felt it didn't apply because their husbands aren't in this position?
But may I challenge you today that this verse is a reminder of who your man can become with encouragement and support from his wife?
Our culture beats men up in so many ways. They are supposed to be "manly", but we complain when they aren't sensitive enough. We make jokes that men are stupid and incapable, and guess what? Many men have believed this lie and just decided it is easier to act stupid and incapable than to disprove the stereotypes!
We have the ability to change this for our husbands. We can be their cheerleader as they try new things. We can encourage them to pursue the dreams God has given them. We can respect them publicly and behind closed doors. And when we do other people take notice of our men too!
A few years ago I felt strongly that God was calling me to scale back my own activities and support my husband in our church. We had been through some trying times and he needed me to be there for him. It was difficult for me to turn down my own ministry opportunities, like teaching Sunday school, but God really worked in both of us during that time.
A year ago he was ordained as a Deacon, and last fall he began a Master's degree program to pursue full-time ministry. With my support, he has been able to accomplish great things!
We are called to support our husbands, whether they are elders of the land or leaders in their homes.