Shower Surprise: Congratulations, Marcie!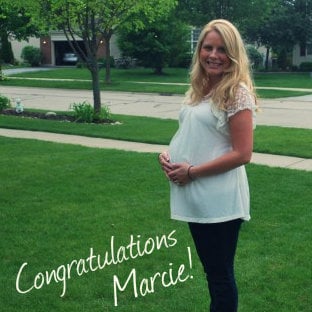 One of our very own Simply Real Moms, Marcie, is expecting her second baby in June!
In honor of the big event, we're throwing her a virtual baby shower! Today's posts will feature baby shower-themed ideas, tips and advice. The sex of the baby is a surprise, so everything will be gender neutral. We're all on pins and needles waiting to find out if Marcie will be accessorizing with pink or blue!
Congratulations to Marcie and her husband, Mike, and soon-to-be big brother Reece! We hope you all enjoy your virtual shower today!