Simply Made: DIY Printed Leggings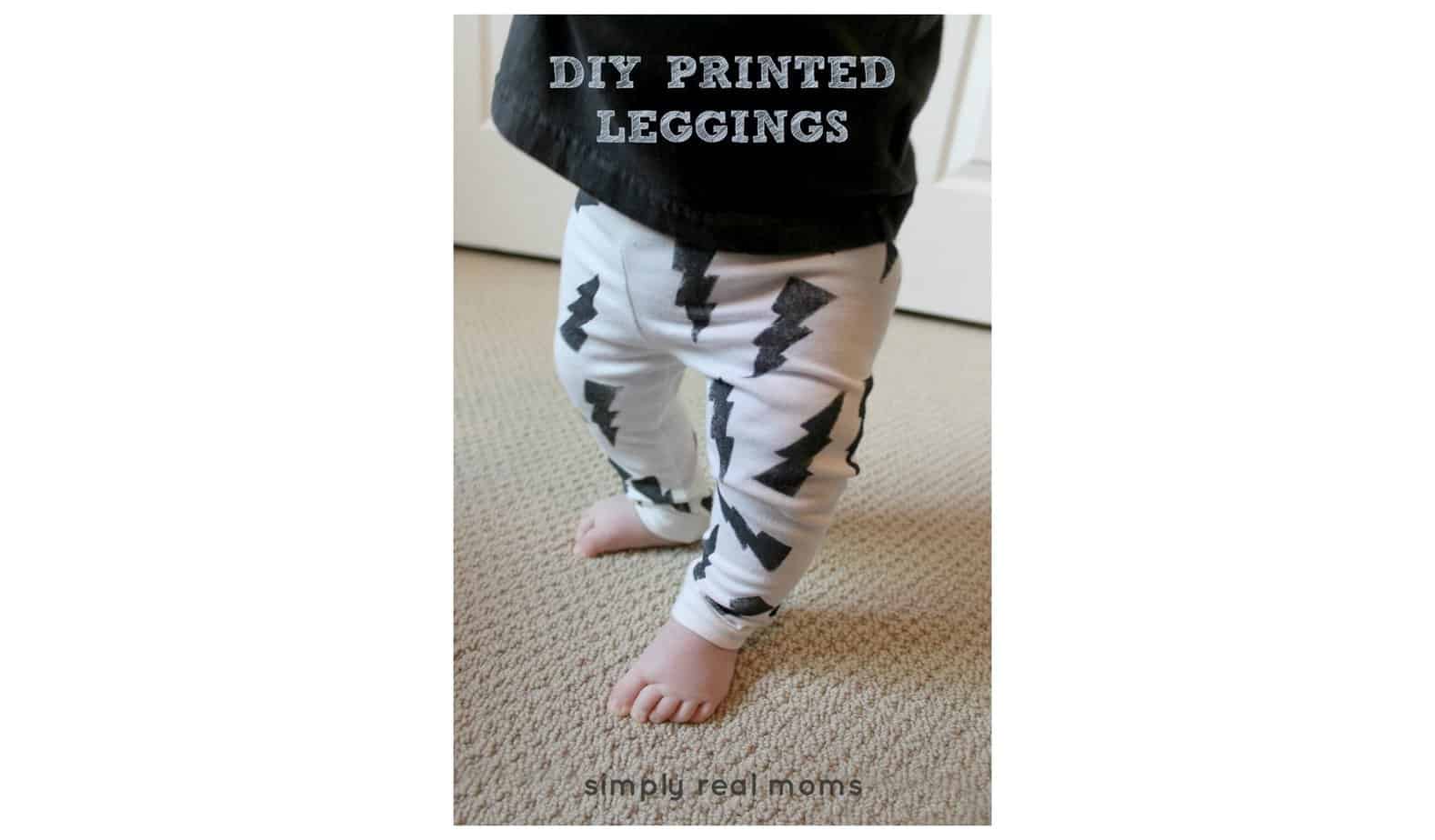 Welcome to Emily's Simply Made Series! Each post features a craft that looks cute or is practical but is easy enough for even the uncraftiest of people. Cute DIY things are NOT just for the pros! You can do it too!
Fun, funky printed leggings are in for kids right now!! Boys and girls alike are wearing these tight pants with modern designs on them in all the fashion pictures I see out there, but I'll be darned if those suckers cost $20-50 EACH! No thank you. I am one mom who will always find a cheaper way to get the things I want for my kids and this was one I was determined to win. I wanted to spend as little as possible to get custom leggings for my boy.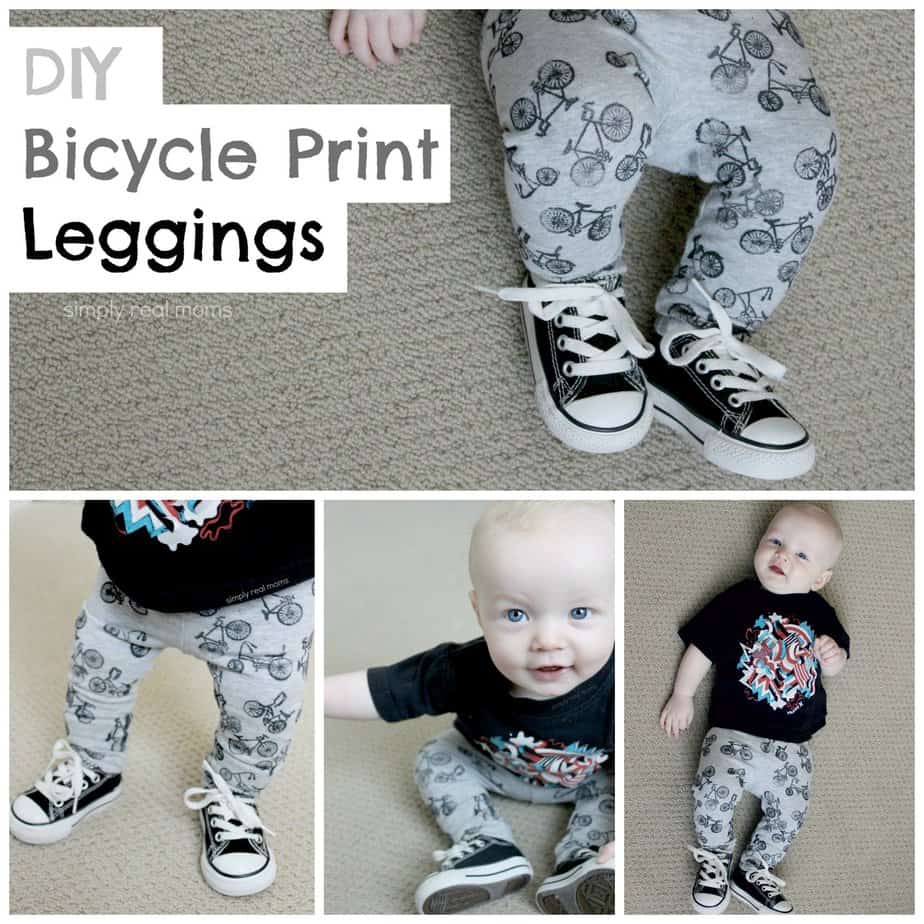 To make your own printed leggings, you'll need:
Leggings (Target, Walmart and H&M have the cheapest solid color leggings)
Stamps
Fabric Paint (found next to the puffy paint at your craft store)
Felt (small square for each color of paint)
Cute baby/child to wear these awesome leggings
I used my homemade stamps, as well as some bicycle stamps I used for an upcoming Simply Made project.
Place some paper inside of the leggings. I used some old wrapping paper, but any paper will do.
Now, you'll need to make a stamp pad. Squirt a little fabric paint onto a disposable surface. I use paper plates. Top with a square of felt. Any color is fine…I just used yellow because it's so happy. Push down on the felt with your stamp over and over until the paint comes through…you've now made yourself a stamp pad!
Press your stamp onto the pad and make sure to get paint on every part of the stamp. Press the paint covered stamp onto the leggings. Repeat this process until you have the desired look you want.
The fabric paint is washable, so once it dries, it will stay put! The paint will seem stiff at first, but once you wash it it will relax. I do notice that darker paint on lighter fabric will fade over time, but it won't ever wash off. Have fun with shapes and colors! This time I went with black white and grey leggings with black and gold paint, next time I'm going a little more bold with color!!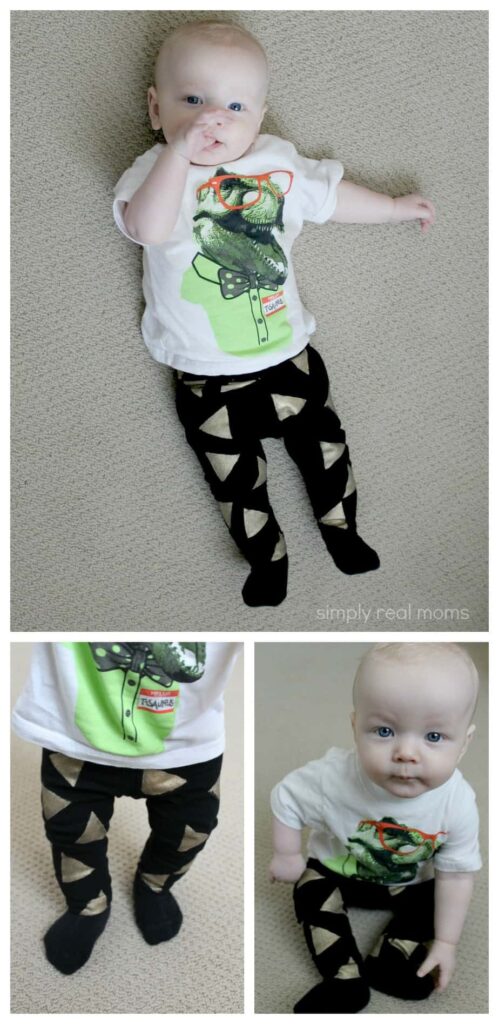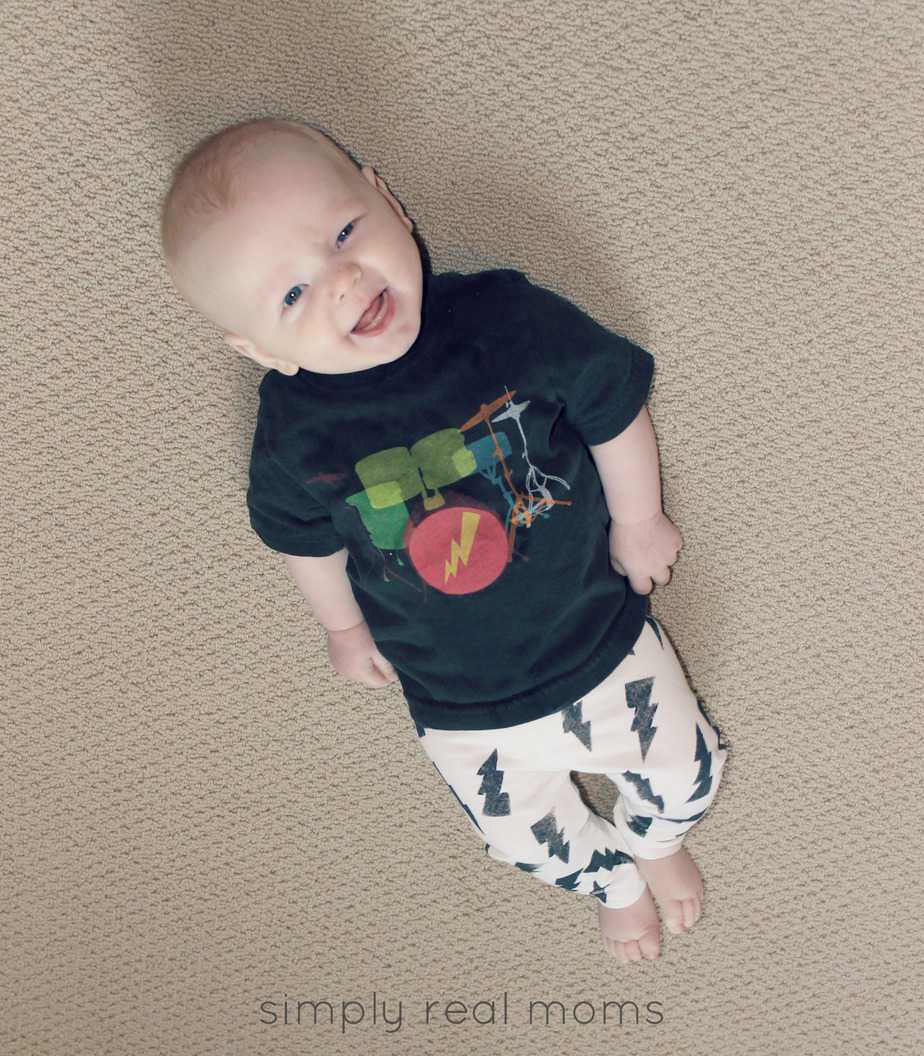 We think imitation is the BEST form of flattery! If you make this or any of my Simply Made projects, come by and post a picture of it on our Facebook page! We want to see!