Simply Made Sunday: Fabric Wall Dots
Welcome to Emily's Simply Made Series! Each post features a craft that looks cute or is practical but is easy enough for even the uncraftiest of people. Cute DIY things are NOT just for the pros! You can do it too!
These adorable wall dots are so simple to make, and you can customize them to match any decor!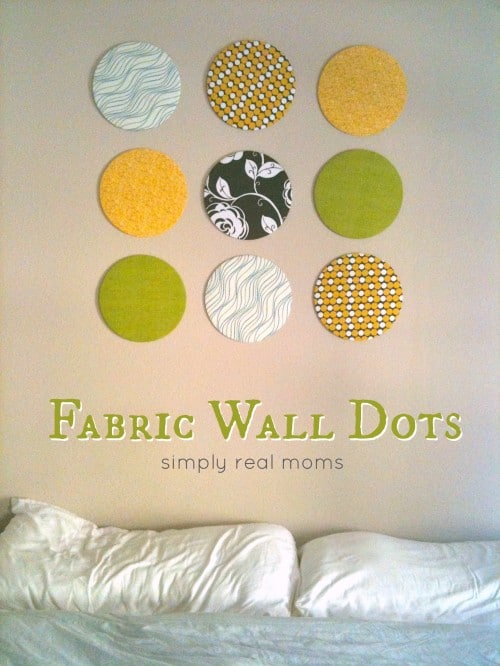 I can't take credit for the idea on these, though. I saw these on a blog a while back and knew that one day I had to have these on my wall. She made something so simple, and also at a bargain price. My kinda lady!
So here's my version of her Wall Dots.
You need: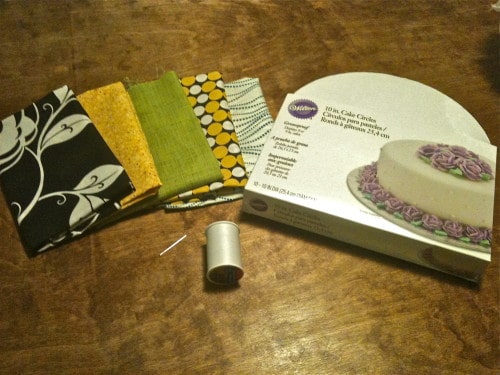 Cake circles (I used 10 inch, and you can find these in the cake decorating aisle of Craft Stores or Walmart.) $4 for 10
Fabric (1/3 yard of fabric can make 2 10 inch circles with fabric leftover.) 1/3 yard each of 5 fabrics $7.46
Needle
Thread
Scissors
Flat tacks (4 per circle)
I spent $11.46.
Start by tracing your circle onto the back of a piece of fabric, making sure you have an inch or two of fabric surrounding it.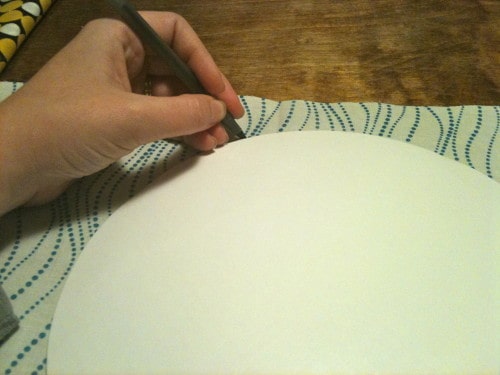 Then draw a circle about an inch or so outside of the one you just traced.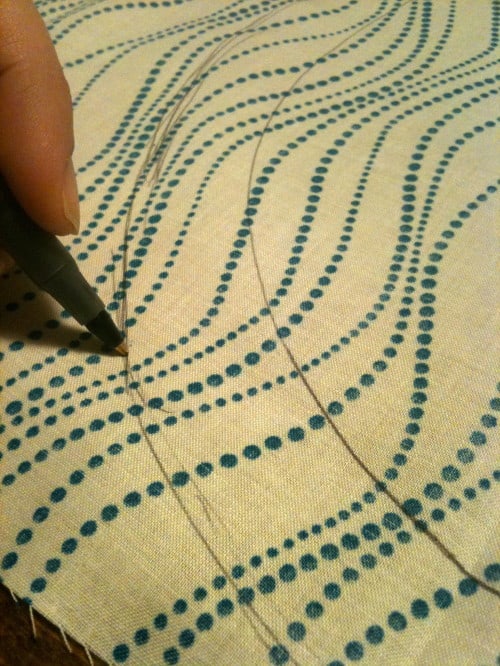 It does not need to be a perfect circle.
Cut out your larger circle. If you are making more than one of each fabric (I made 2 of each) then just fold the fabric over and cut two at a time. Cut out as many circles as you will need.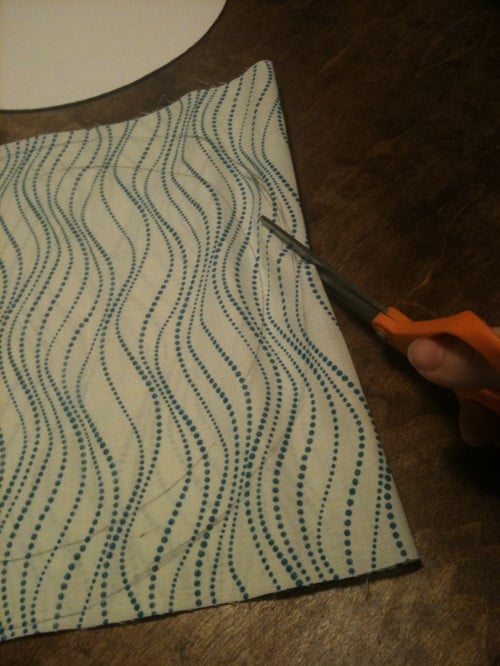 Iron the circles.
Now, thread your needle (color of thread doesn't matter.) a long, long piece of thread and knot the two ends together so that you have your thread doubled up.
And start to do a basic stitch around the circle, about 1/4 to 1/2 inch in.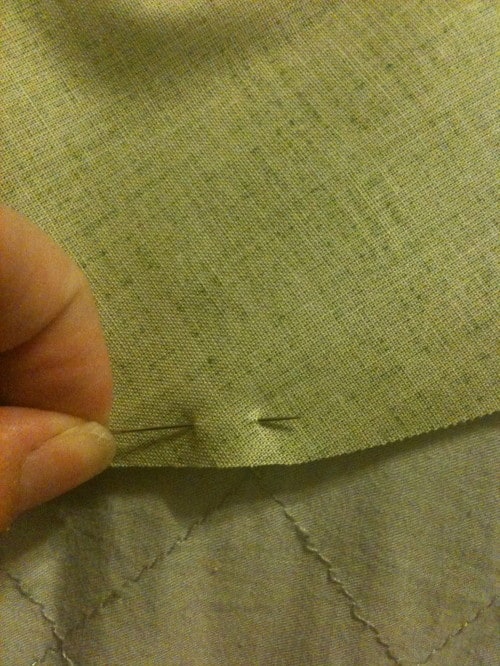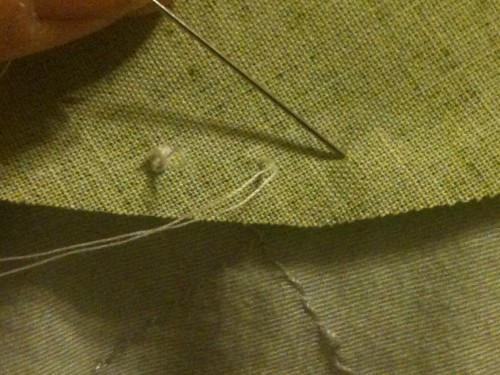 There is no method to this stitch, it does not need to be exact. It will not show, so no worries. In & out, in & out.
Now, take each cake circle and press 4 tacks into it.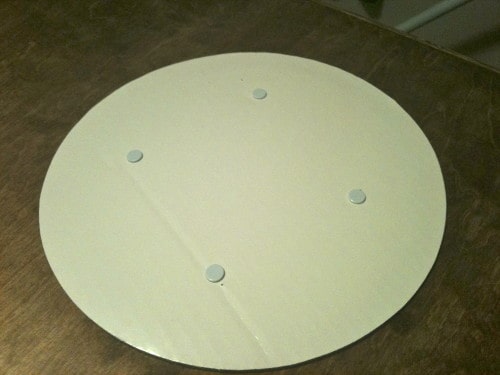 Then place the circle, tacks flat side down onto your threaded fabric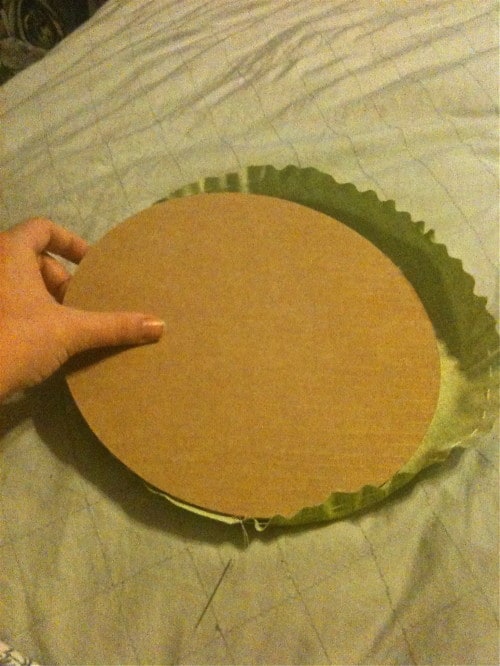 then pull both ends of the thread until the fabric is tightly ruffled around the circle.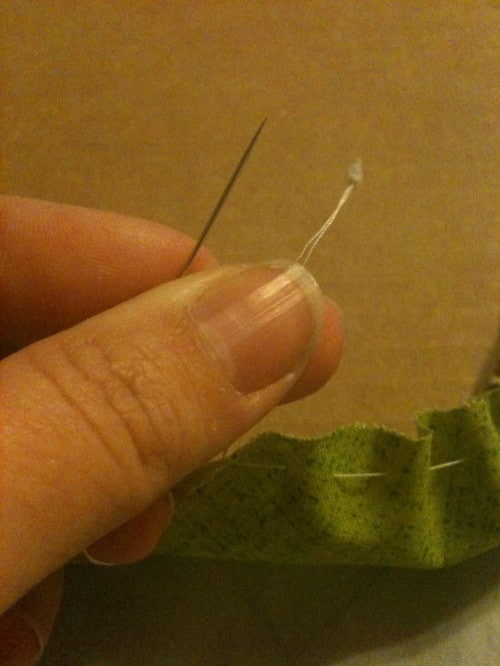 Keeping it tight, tie the two sides of thread into a knot. Actually, a triple or quadruple knot.
then repeat with all of your fabric/circles.
Push them onto your wall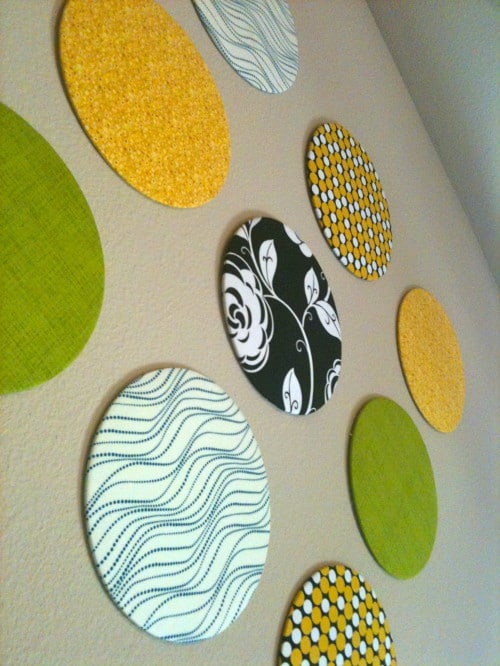 Step back & enjoy.
Questions? Leave me a comment.
 We think imitation is the BEST form of flattery! If you make this or any of my Simply Made Sunday projects, come by and post a picture of it on our Facebook page! We want to see!