Simply Sewn: DIY Mermaid Baby Gown + Headband Set
I love to create for my kids-I make them toys, dolls, shirts, art, costumes and the list goes on and on. My kids are spoiled rotten with custom everything from me and I just love to put that same amount of spoiling into new nieces and nephews! I've got 13 of them so far and boy do I love to create for them too.
Having three boys, I get my fair share of making superhero costumes, poop emoji pillows and "cool car stuff" (in my oldest son's words) and not once do I dream of having a little girl because I have 6 nieces I can have my fun with.
My latest fun was watching my sister enter into motherhood full steam with twins-a boy and a girl (no, they're not identical…you would be surprised how many times per day she gets asked that, as if it's even possible) and my heart swooned with the idea of not only being able to make more girly items but also TWIN items!!!
One of the things I made for my newest niece was a gown. I live for baby gowns in those first weeks/months because they make nighttime diaper changes so much easier. Yes, I know they easy and affordable to buy but this wasn't just any gown…I made her a mermaid gown!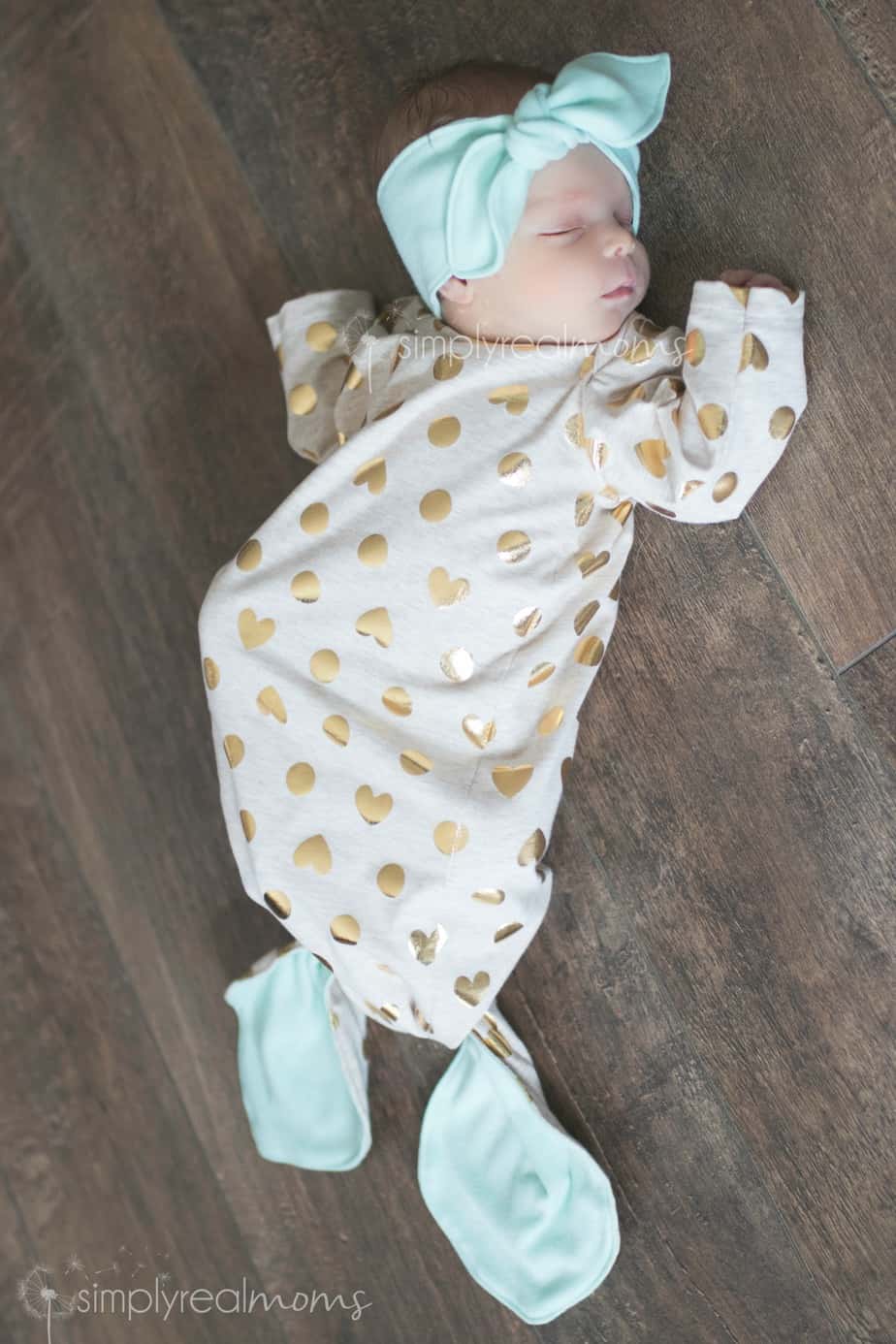 Oh, isn't she the sweetest little thing?
This was the first time I have ever made a baby gown and I have to say that it was fairly simple with a little sewing experience. I found the pattern on See Kate Sew's site and fell in love with the idea of making one for my new little niece!
FIND THE ORIGINAL WITH PATTERN HERE
I found a sand colored jersey knit material that had gold dots and hearts  that I just couldn't take my eyes off of and when I found a coordinating grey with silver stars I knew I had to make the babies coordinating gowns!
The headband was made using a tutorial from Coral + Co using the same contrasting colored jersey material I used on the underside of the tail. These headbands are quite possibly the simplest sewing project I've ever done, so if you're looking for a fun starter sewing project, this is it!
For the boy I simply made it using the basic gown pattern that is offered in the same tutorial and it was even easier!
I loved the gowns and better yet, my sister loved them too!