Skylar Luna: Eco-Friendly Sleepwear For Kids of All Ages
I have a bit of an obsession when it comes to what my children are sleeping in. Nothing like snuggling up with my kids to watch a movie in our pajamas. We have been through a lot of pajama sets in these short few years. The quality of sleepwear sets you find in most stores typically don't hold up against two very active boys, so I am always on the hunt for great quality pajamas. I was recently introduced to Skylar Luna and I couldn't be more impressed with their sleepwear sets!
 A modern mix of California-inspired style and feel-good fabrics, Skylar Luna is eco-friendly sleepwear for the trendsetters of tomorrow. Created to give parents a social- and style-conscious kids' sleepwear alternative, Skylar Luna combines superior comfort with contemporary design and the peace of mind provided by chemical-free, 100%-organic cotton.
We love the simple. modern design. To me, it symbolizing peacefulness which is associated with sleep. It is also just completely adorable. In fact, I will admit, I am not one for taking my children out in pajamas, maybe on the rare occasion, but hardly ever. But after putting our Skylar Luna pajamas on my son, I simply couldn't resist not showing these off. We went out on a shopping adventure with my mom and she couldn't believe this was a pajama set. She said it was just too cute and unlike any pajama sets she has seen. And of course, I have to agree!
.

The quality is unlike any pajama sets we own. The 100% organic cotton fabric is so soft and durable. One major thing we love about Skylar Luna sleepwear sets are that the tops are tagless . My kids can't stand tags on their shirts. It bothers them and I am always forced to cut them off. With the shirts being tagless, I don't risk the chance of ruining the shirt and my children can sleep comfortably.
I do have one complaint though…  they don't make them in sizes big enough for me. I would definitely pull an all-day movie/pajama marathon if they did!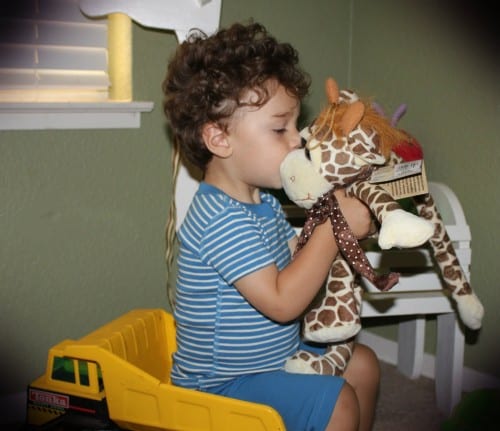 These sleepwear sets are so comfortable, your child will be asking you to go to bed. Head to their website to order your set. Sizes range from 12-18 months all the way to 12T!
Stay connected with Skylar Luna on Facebook.
I received a sleepwear set to review but all opinions are my own.