SooFoo: Super Good Food, Organic Too!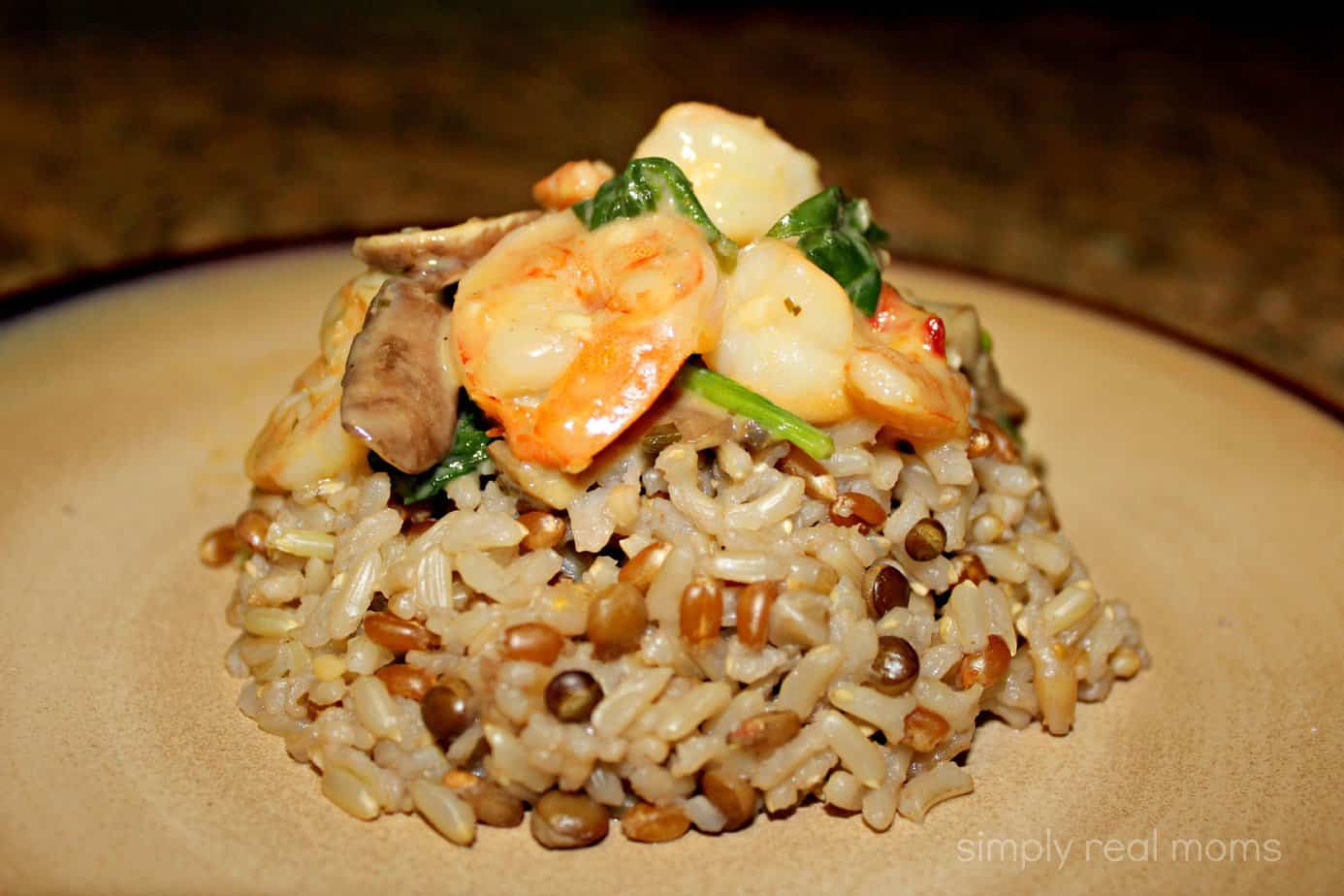 Being a busy, on-the-go, mom usually means I am looking for easy and fast meals for my family. I started to look for foods that were easy to prepare without sacrificing my family's health. When SooFoo was introduced to me I knew this was exactly the product I was looking for!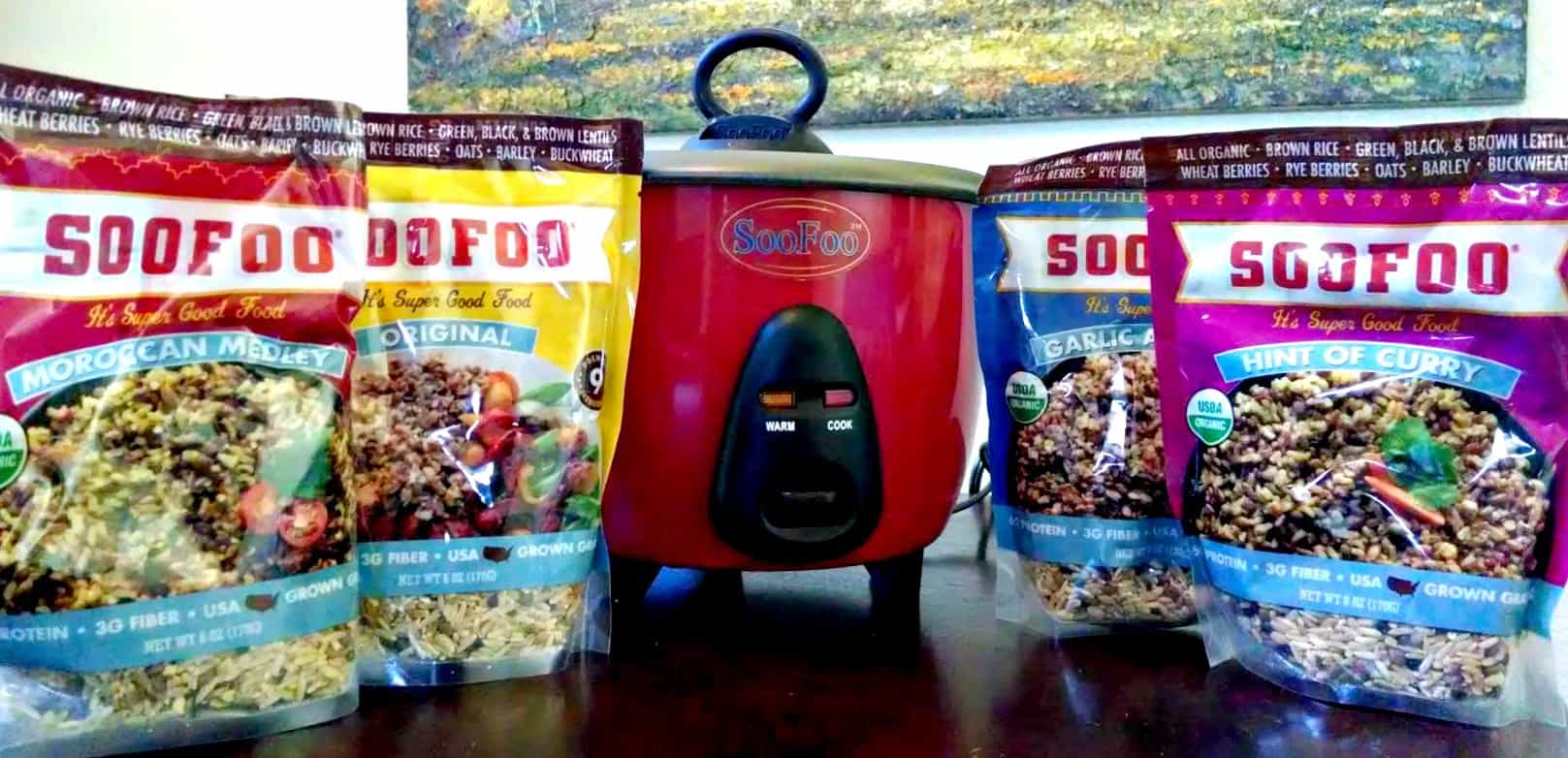 SooFoo is a San Francisco based company producing 100% grown in the USA grains. Comprised of 5 types of grains, 3 types of lentils, and brown rice, each serving contains 6 grams of protein and 3 grams of fiber.
SooFoo is delicious on its own or served as a side dish to compliment your meal. They offer four different varieties:
Original (unseasoned)
Hint of Curry
Garlic and Herb
Moroccan Medley
My kids enjoyed each of the flavor varieties, with their favorite being Garlic and Herb.
SooFoo is simple to cook, simply pour the pouch into a single pot or rice cooker and let cook for 45 minutes. Our favorite dish to make with SooFoo is this easy shrimp dish: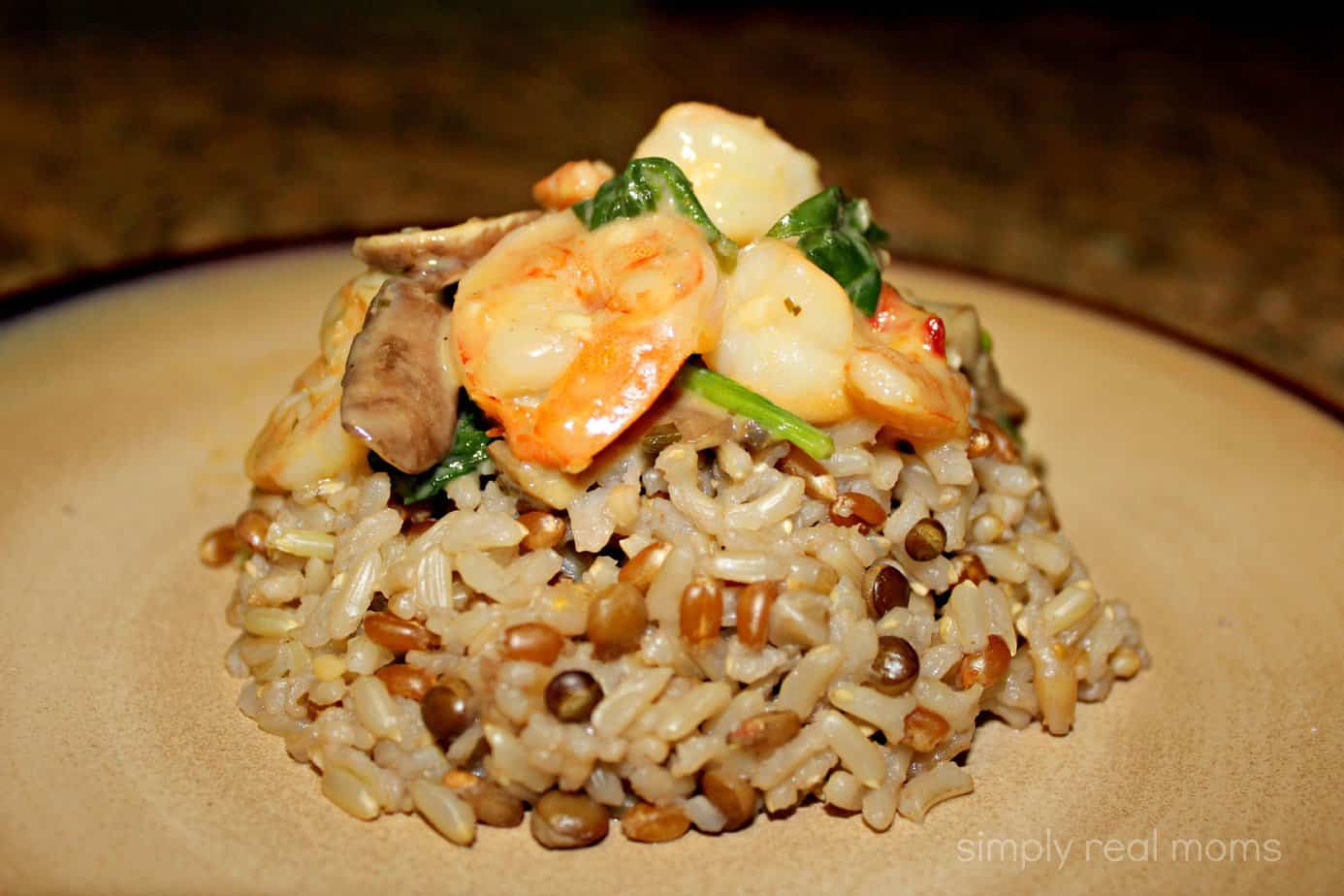 10 minutes before the SooFoo is done cooking in the rice cooker, sautee shrimp, spinach and mushrooms in a white wine (which takes around 5 minutes) and pour on top of the cooked SooFoo. Easy, delicious, and fast!
SooFoo has quickly become my go-to dish for my family because of all the health benefits. You'll be happy to know that SooFoo is:
Naturally low-fat and cholesterol-free
Certified Organic, Kosher, Vegan product
Recently became "Non-GMO Process Verified"
"SooFoo is amongst a new generation of healthy food suppliers that have proactively shown dedication to product safety and ingredient transparency for consumers. A leader of the 'farm-to-fork' movement since 2010, SooFoo proudly produces products that are USDA-certified organic, kosher, and vegan. SooFoo products are also grown and packaged exclusively in the U.S." – Kyle Mundy, President of SooFoo
You can learn more about SooFoo, their ingredients and their story by visiting www.soofoo.com.
SooFoo is available in over 700 retail locations, including Whole Foods, Sprouts, Fred Meyer, and EarthFare.
*I received products to review, all opinions are my own.