SwimWays Baby Spring Float
I participated in a Influencer Activation on behalf of Influence Central for SwimWays. I received product samples to facilitate my review and a promotional item to thank me for my participation.
Summertime is my family's favorite time of the year! We spend almost all of our time outside together and especially love to play in the water on the hottest of California summer days.
My community has a wonderful clubhouse for residents to use that includes two refreshing pools for families to enjoy year round. On any given hot summer weekend day you will most likely find us there splashing and cooling off, and this year my second son is finally starting to want to be in the water! Last year he was still young enough that we kept him in the baby pool where we would just sit with him while he splashed but this year he is ready to fully enjoy the bigger family pool.
To make the transition smooth, we want to make it enjoyable and fun. Enter the SwimWays Baby Spring Float. The SwimWays line of Swim Steps products are designed to help children become confident swimmers, and the Baby Spring Float is the perfect way to introduce your baby into the water.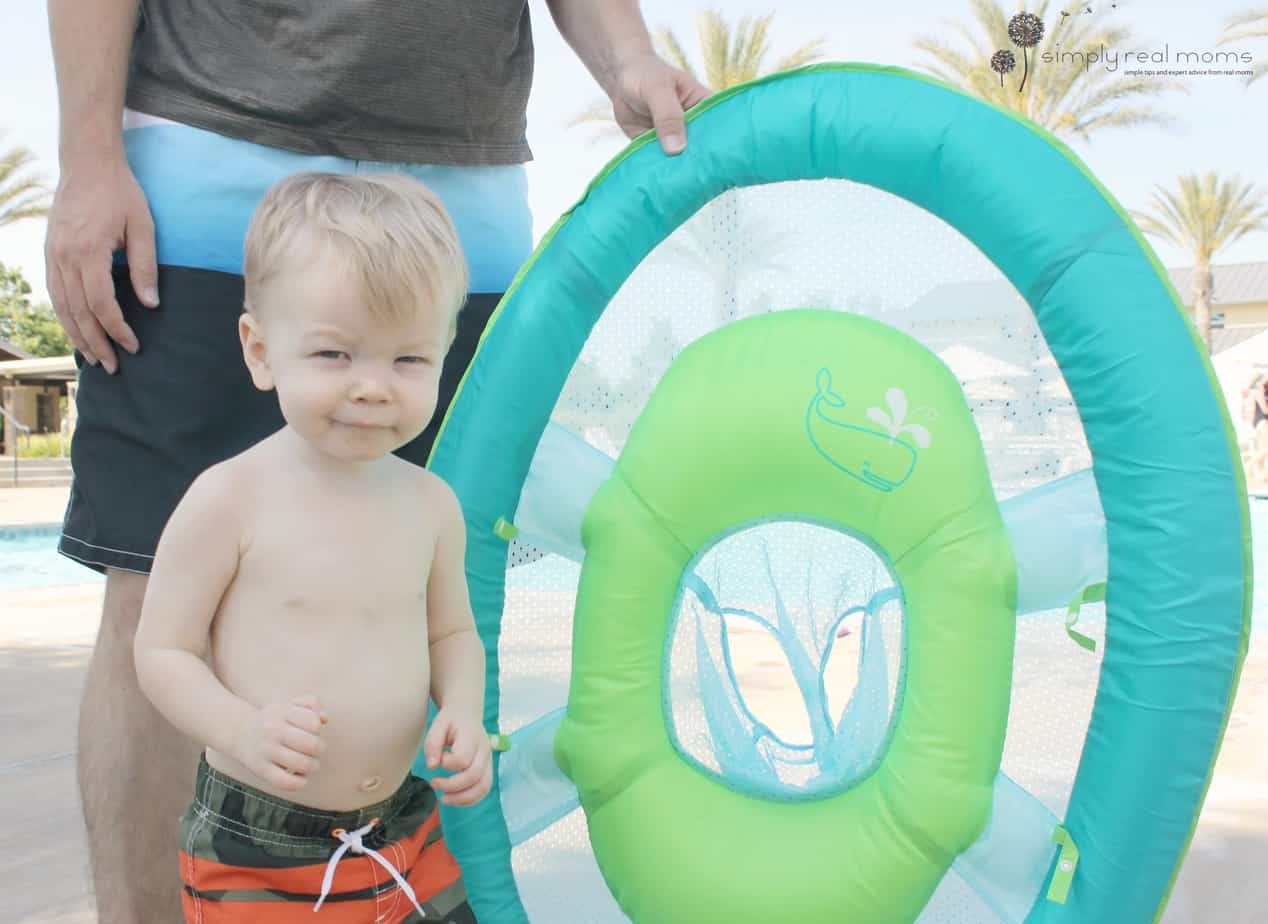 The SwimWays baby spring float is the single best baby float on the market today. It's long shape balances baby perfectly in the water and the two fabric covered inflatable rings keep him safely above water. There is a ring of mesh material in between the two inflatables to allow baby to reach the water to splash and safely play with toys in the water (and the toys wont float away!). The mesh seat is comfortable and stable to baby, keeping him in the perfect position to feel safe while in the water.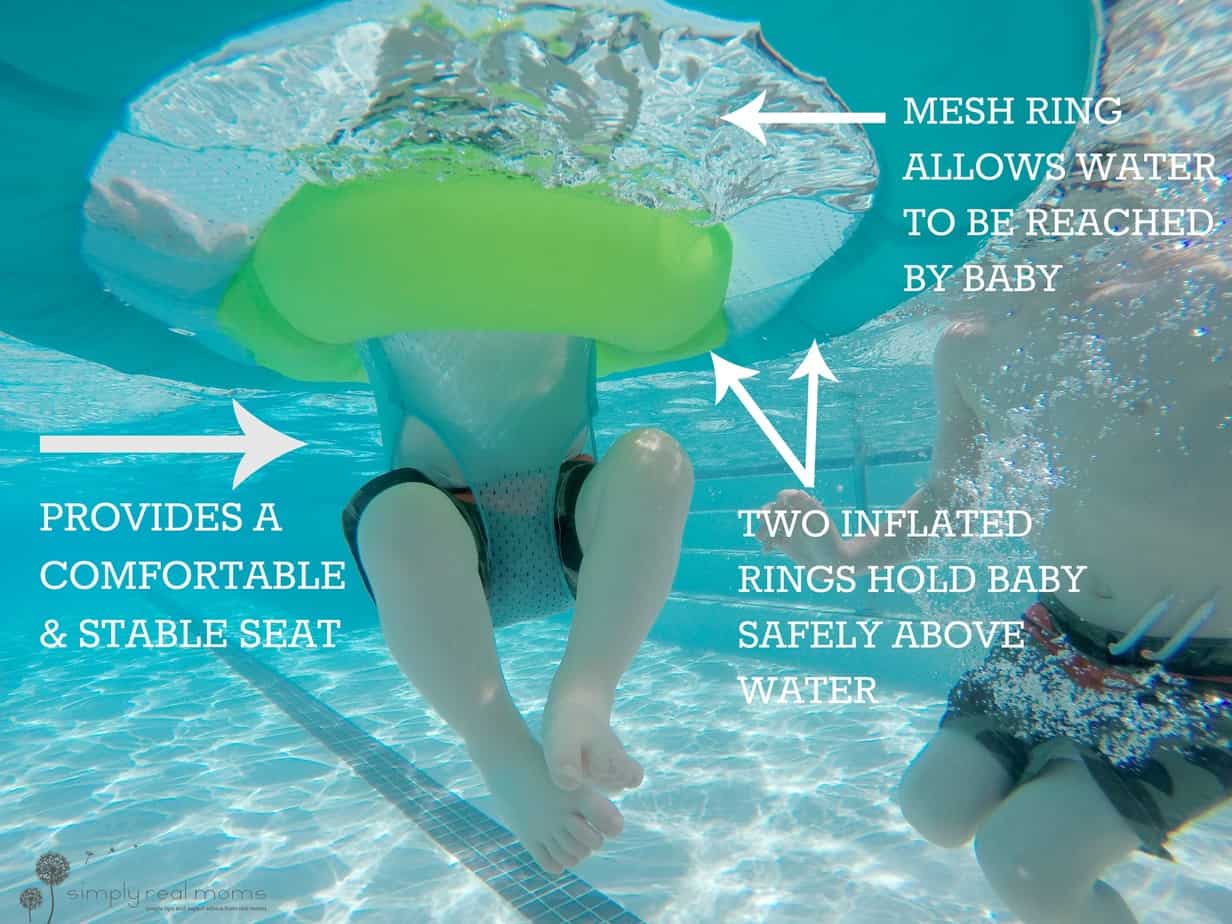 The baby spring float folds and unfolds with ease thanks to the spring feature. It simply twists into a small circle, which fits right into the included carrying tote! When you unfold it, you simply inflate the two rings and you're ready to go!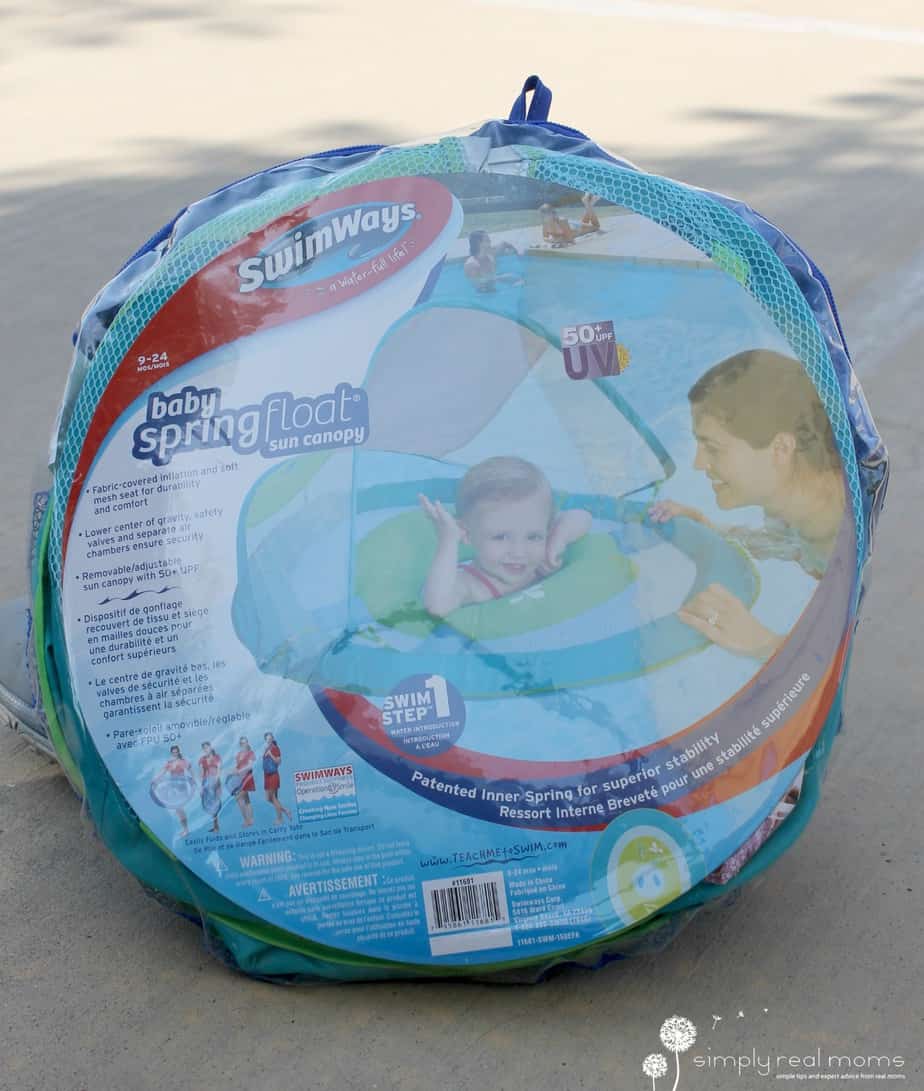 The removable sun canopy helps to shade your baby's new and sensitive skin as protection in addition to your sunscreen! It snaps on and off easily and also twists into a small circle to fit into the carrying tote along with your float!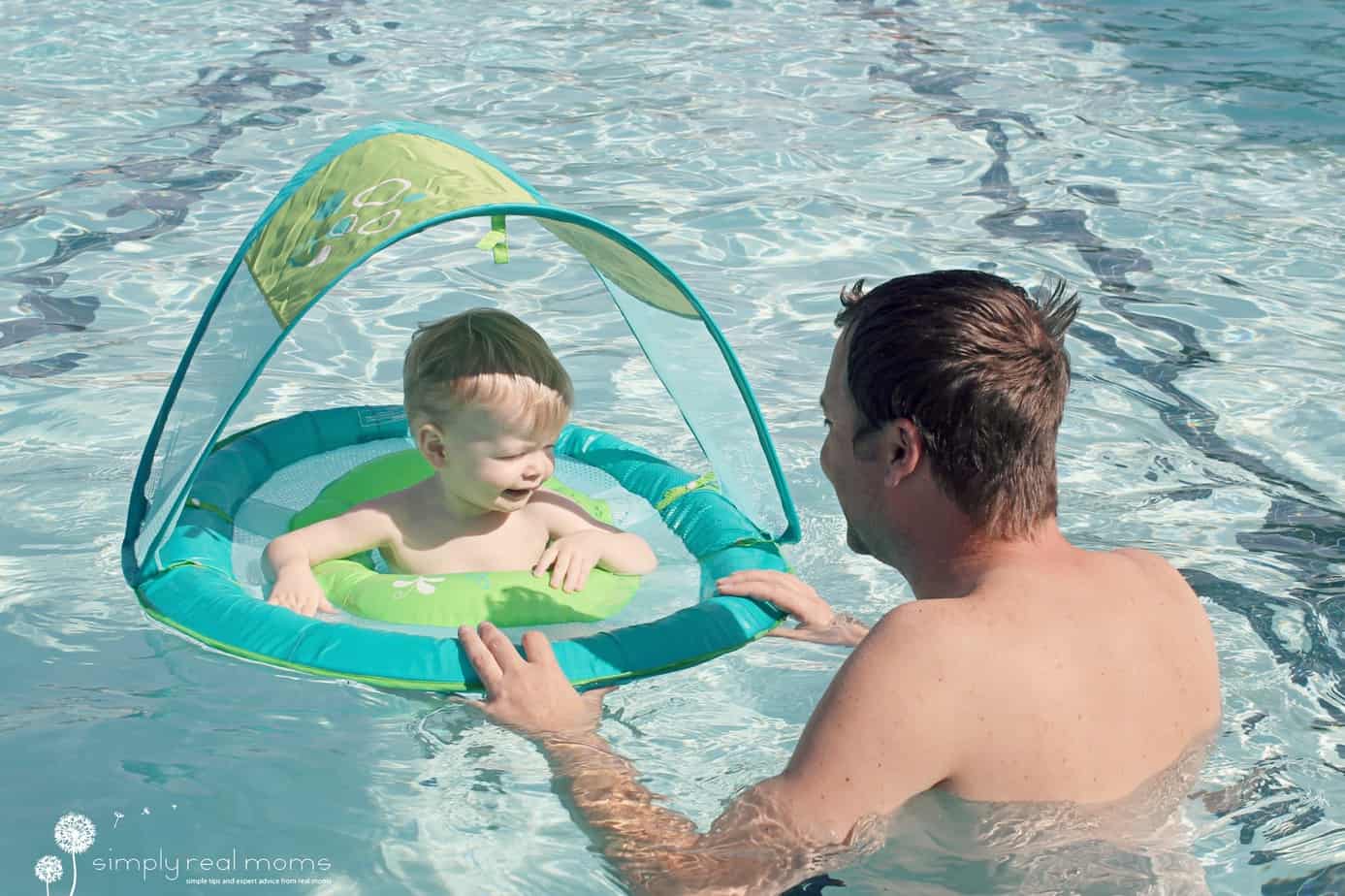 This guy is pretty sensitive to cold water, but was so excited to play and splash in his SwimWays baby spring float that he got over the fear so fast!  He was splashing and yelling "Wheeee!" around the pool the whole time.