8 Ways To Teach Your Kids The True Meaning Of Christmas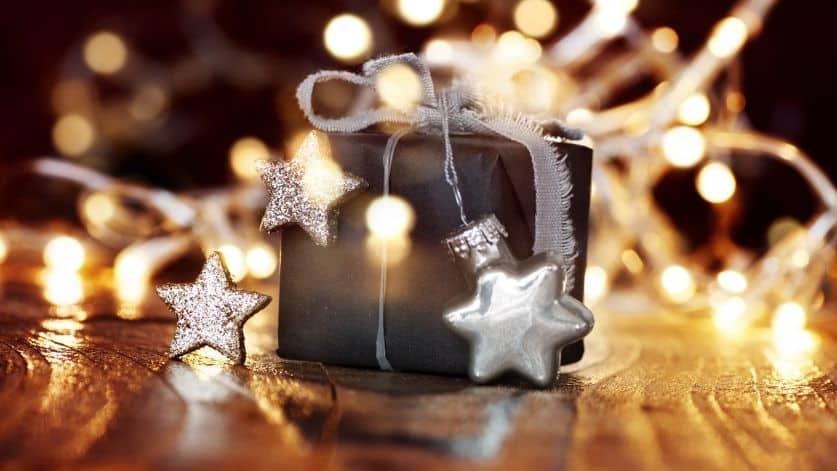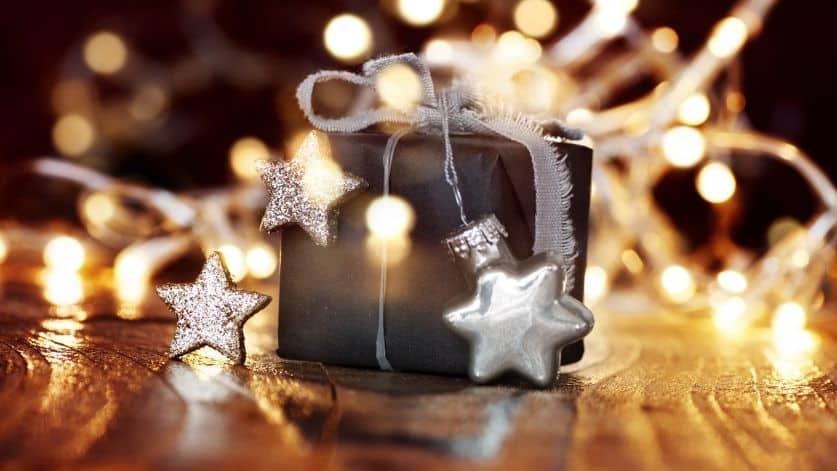 So, you've landed here because you're wondering…what is the true meaning of Christmas, and how do we share it with our kids? Has this ever crossed your mind? Well, it crosses mine all the time, and every single year my husband and I reflect on what Christmas means to us. And the answer is always the same. God is our gift. He gave us the gift of life, and he is giving us the best gift ever, which is eternity with Him.
So, how does this tie into Christmas? Well, it directly ties into Christmas. Growing up as a Catholic, Christmas meant two things for me: food and gifts. As I got older, it pretty still much meant the same thing.
Of course, I knew Jesus's birthday, but I was still focused on gifts. When I started having kids, I overdid the gifts and didn't teach my daughter the true meaning of it all until she was about 6 years old.
This was a complete game-changer for our family for so many reasons. It truly is important to teach children the true meaning of Christmas.
Here's some ways to teach your kids the true meaning of Christmas
Are you ready to see a shift in your home at Christmas? Here are my top ideas on how to help teach your kids the meaning of Christmas!
1. Stop Overdoing The Gifts
Seriously, stop. I know it's fun to shop. It's fun to see their faces light up. It's fun to see their excitement when they have many gifts to open. But gifts are not what Christmas is about, and that should be the #1 topic on Christmas day.
Christmas is about Jesus, and about how he was born and saved us and gave us the gift of Eternal life.
We do not need ANY gifts. Jesus is OUR gift.
Of course, gifts are incredibly nice and we all love them, but we have to take the focus off of the gifts, and bring all the attention back to Jesus! Having this conversation many times a year is bound to stay with your child and teach them the true meaning of Christmas.
2. Read & Talk About Bible Passages
It is always good to go straight to the source. Start reading from the Bible and reading passages to your children, and talking about them.
It is so important that kids know the story of Jesus, how he was born, how he lived, how he died, rose from the dead, and continues to fulfill His promises day after day.
So read them some verses and talk about it! Here are my personal favorites to talk about around Christmastime:
All right then, the Lord himself will give you the sign. Look! The virgin[a] will conceive a child! She will give birth to a son and will call him Immanuel (which means 'God is with us'). Isaiah 7:14
And she will have a son, and you are to name him Jesus,[a] for he will save his people from their sins." Matthew 1:21 NLT
And while they were there, the time came for her baby to be born. 7 She gave birth to her firstborn son. She wrapped him snugly in strips of cloth and laid him in a manger, because there was no lodging available for them. Luke 2:6-7
"For this is how God loved the world: He gave his one and only Son, so that everyone who believes in him will not perish but have eternal life. John 3:16 NLT
The shepherds went back to their flocks, glorifying and praising God for all they had heard and seen. It was just as the angel had told them. Luke 2:20 NLT
3. Sing Songs
In 2017, my husband and I started the tradition of us all singing Christmas songs for the Lord. Of course, this has changed a little over the years and we never do things the exact same, we initially started it before we would even touch the gifts.
This was to let our kids know we were truly celebrating Jesus's birthday and we made worship a part of our Christmas day routine. The kids have fun and get excited to pick out the songs they want to sing!
4. Don't Just Talk About Christmas At Christmas
We shouldn't be only talking about Christmas at Christmas. In fact, we should be preparing all year long for it! One of the ways that we can do that, is by talking about it at least a few times throughout the year.
Just casually when the situation arises or when you feel the time is right, bring it up and remind them what Christmas is all about.
5. Ask Them About Christmas Periodically
In addition to talking about it a few times during the year to make sure they still understand what Christmas is all about, it may be a good idea to also periodically ask them what they think it's about.
Just listen with an open ear, let them explain, and if you need to direct them to the right answer or an answer more focused on Jesus then, by all means, do that!
It doesn't have to be a pop quiz or turn into a long lecture either (I sometimes get into my mom lectures), but just a simple reminder throughout the year. Kids learn by repetition.
6. Have Them Donate Toys
One of the great things to do right before Christmas is a toy overhaul. Get rid of everything the kids aren't using and toss it or donate it.
Let them know you're donating it to other kids who need toys, let them choose which toys to donate. It would even be nice if they helped you drop them off, so they can actually see the act being done! This instills qualities in children that it's good to give back, and just helps reiterate the true meaning of Christmas!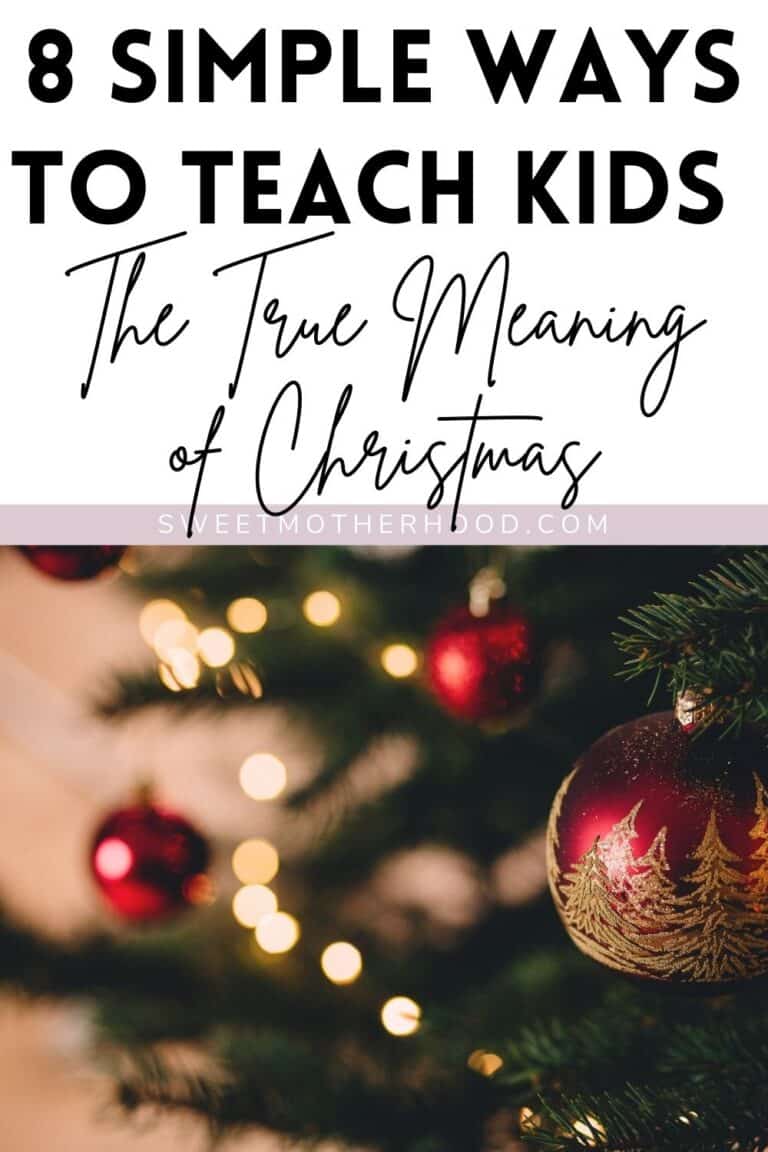 7. Teach Giving Is Better Than Receiving
It's a good thing to teach that giving is better than receiving. It's not that receiving a gift isn't awesome, because obviously it is, but they should experience the joy of giving as well.
Take them to pick out small gifts for others. Their dad, grandparents, friends, their teachers, etc. This helps solidify the point that Christmas is not about getting gifts.
8. Do A Christmas Devotional
This is one of my favorite things to do during Christmas! We do an advent calendar every year for the kids and along with it we do a devotional that lets us focus on why we're here and what we're doing: celebrating Jesus and trying to be more like Him every day.
The best way to grab a devotional for your family is by downloading the Bible app. They have devotionals for seasons and just devotionals in general. It's so awesome!
Well, there you have it. I truly feel that implementing these will help teach your kids the true meaning of Christmas! And hey, it's a good reminder for us mama's too!
Related Posts: 8 Easy Ways To Have A Stress-Free Christmas Day When You Have Multiple Kids