The Boppy Newborn Lounger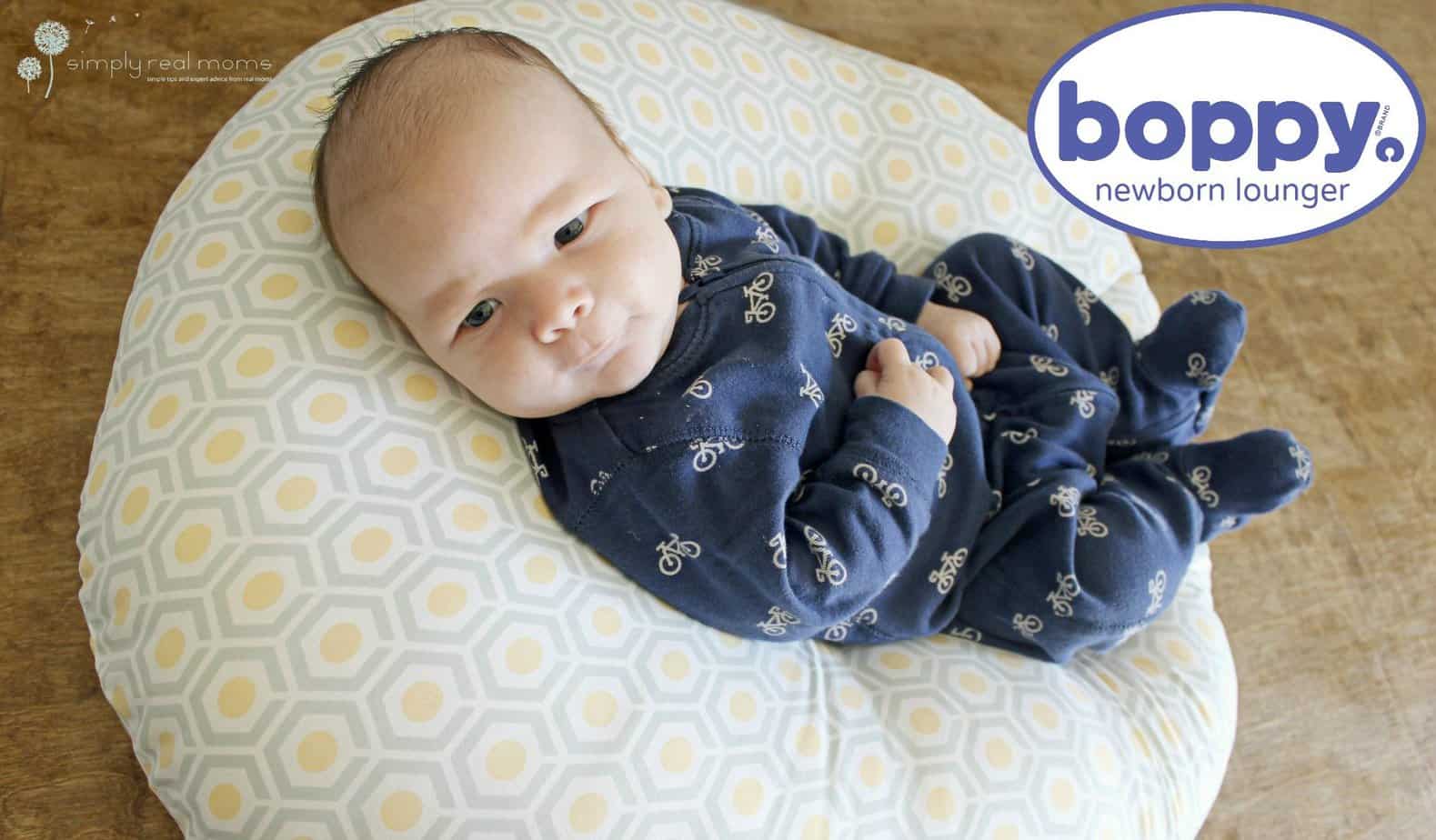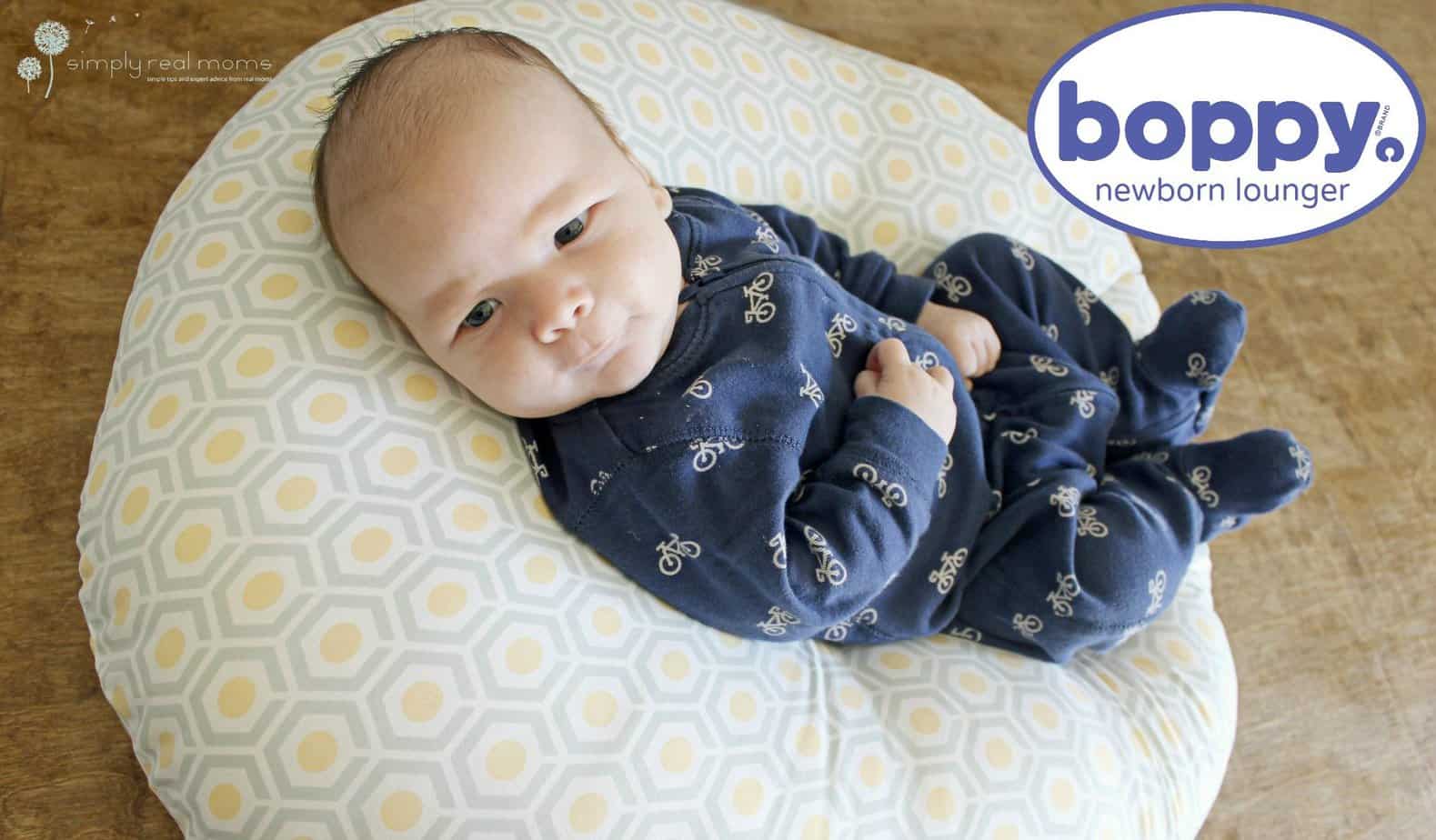 I just gave birth to my third baby boy last month, and my sanity is running a little thin these days. Don't get me wrong, I LOVE my kids and love my life…I just might be a little frazzled by the craziness that ensues at my home each day. Ok, a lot frazzled.
I don't get a chance to really work until after my older two go to bed at night, and I'm usually writing articles with a baby attached to me or laying in my lap so that he is comforted until he can fall asleep. It wasn't working out so well, because typing with a baby on your lap or nursing isn't exactly ideal. It worked, but I needed a better situation.
Enter the Boppy Newborn Lounger.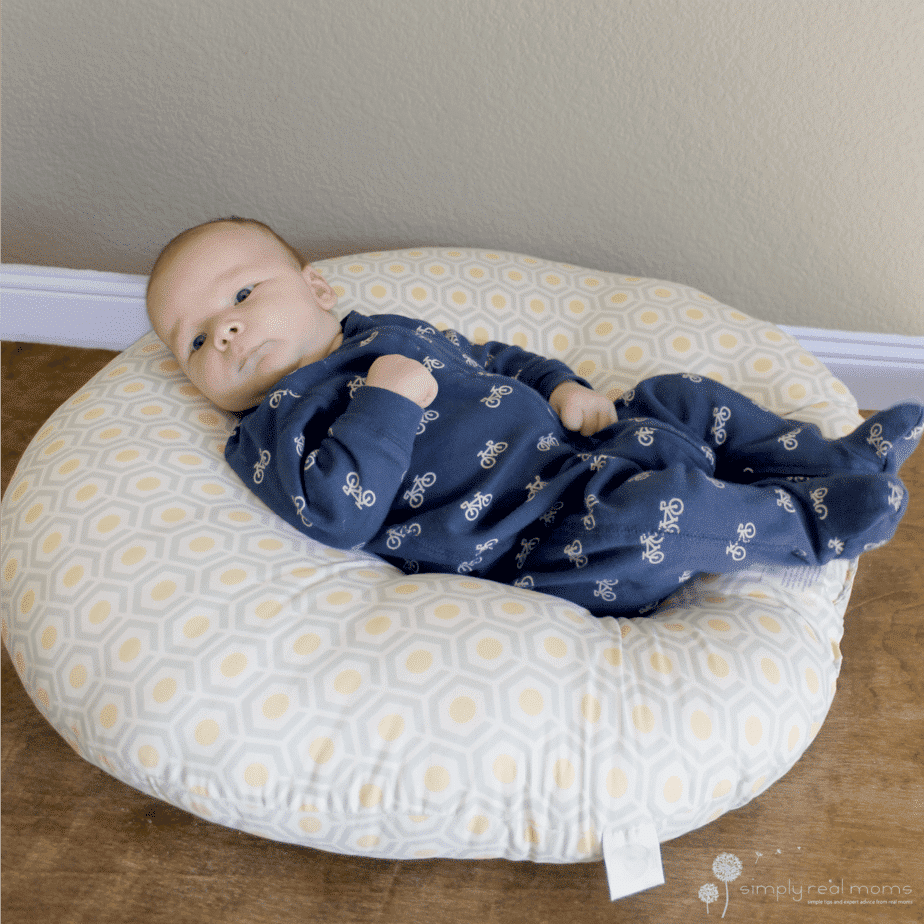 Oh, what a relief this seat has been for me and my precious writing time! It's a must have baby product.

The Boppy Newborn Lounger is uniquely designed with a recessed interior that makes a perfect fit for a newborn's bottom. It's like having the original Boppy pillow, but without the cutout for mom's torso!
Baby Charlie can sit in the lounger and he feels comforted by the seat as it cradles him very similarly to the way momma does. I can sit the lounger next to my desk or next to me on my bed  as I write and Charlie is happy as can be because he is comfortable and can see and hear me! It's no wonder it's highly rated with 4.9 out of 5 stars by moms everywhere!
The Boppy Lounger has a convenient carrying handle and it's super lightweight which makes it easy to carry it from room to room with baby in my arms.
Worried about spit up and diaper accidents? The adorable fabric is easily cleaned with a simple wiping with a wet cloth, and it's also machine washable for those bigger messes and blowouts.
Babies up to 16 pounds fit perfectly into the Boppy Newborn Lounger, so it will help to get you through those first few months.
We love the Boppy Newborn Lounger, and it's helped to save my sanity and keep me working with my newest little guy by my side. This is a great product for all new moms and would make the PERFECT baby shower gift!
You can find more info on Boppy:
ONLINE
FACEBOOK
TWITTER
PINTEREST
*The Boppy Newborn Lounger is only recommended for awake time and is not intended for sleeping babies.
This is a sponsored conversation written by me on behalf of Boppy via Burst Media. The opinions and text are all mine. Comments submitted may be displayed on other websites owned by the sponsoring brand.