The Dex DayDreamer Sleeper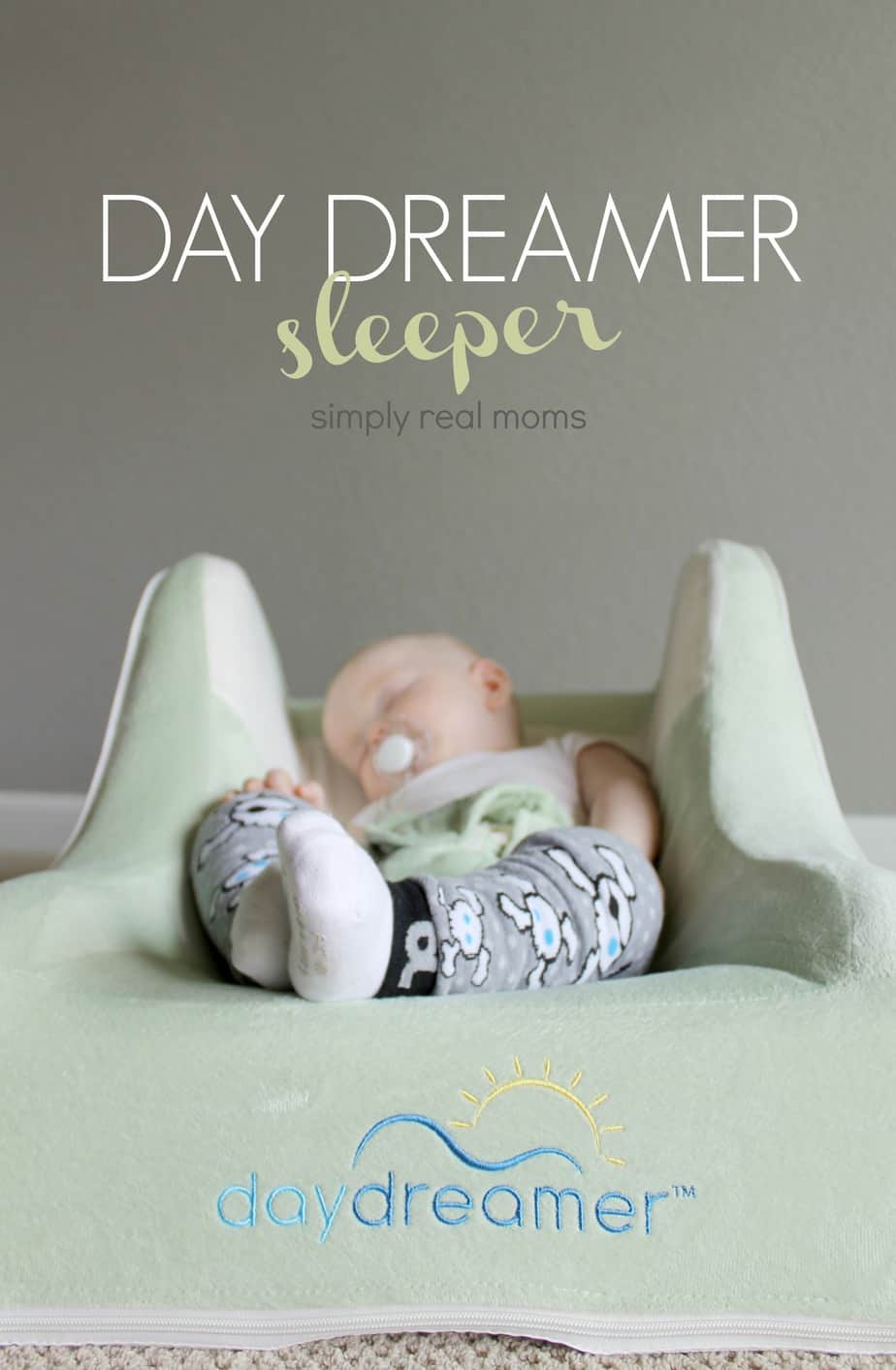 When I had my first son I was lucky. He slept through the night at 2-3 weeks old, into his own room by 6 weeks, had no nursing/food problems and just seemed to adjust to the outside world with ease. My second? Totally. Different. Story. We knew that we had struck easy baby gold with our first and that if we had anymore that there was no way we'd strike that gold twice so we were semi prepared…except we weren't. Immediately, I was dealing with the pain of a tongue tied baby trying to nurse the wrong way, who threw up monstrous amounts, cried every evening with colic, was up all night every night, seemed to have sensitivities to multiple foods and reflux. All of those things meant no sleep at all for either of us! By about 4 months old, things were getting worse and I was desperate. I was beyond tired with a house that was in shambles because I never got a break. I was lucky if he would take a 15 minute nap rather than a 10 minute nap, and we were up every 2 hours at night.
And then a sort of miracle happened. We were sent the Dex DayDreamer Sleeper to test out to see what I thought about it.
Let me start by saying we review baby products all the time. We pride ourselves in giving very open and honest reviews from a mom's standpoint, highlighting the things YOU as our reader would really care about. We never sugar coat. If there's something we don't like we say it. We are not bound by the companies who ask us to review their products to give a glowing review. They want honest feedback too!
That being said:
This will be one of the most glowing reviews I've ever given. The first 24 hours I used the DayDreamer were like a dream to me. We used it for every sleeping occasion, and baby took an hour nap, then slept 4 hours straight that night. WHAT?! It had to be a coincidence I convinced myself. I wouldn't let myself get excited. Second day: 3-one hour long naps and SIX hours straight that night! Third day: another 3 hour long naps and another six hours at night! I was a believer at this point.
Now, what the heck is up with this so-called miracle pillow? Let's take a look!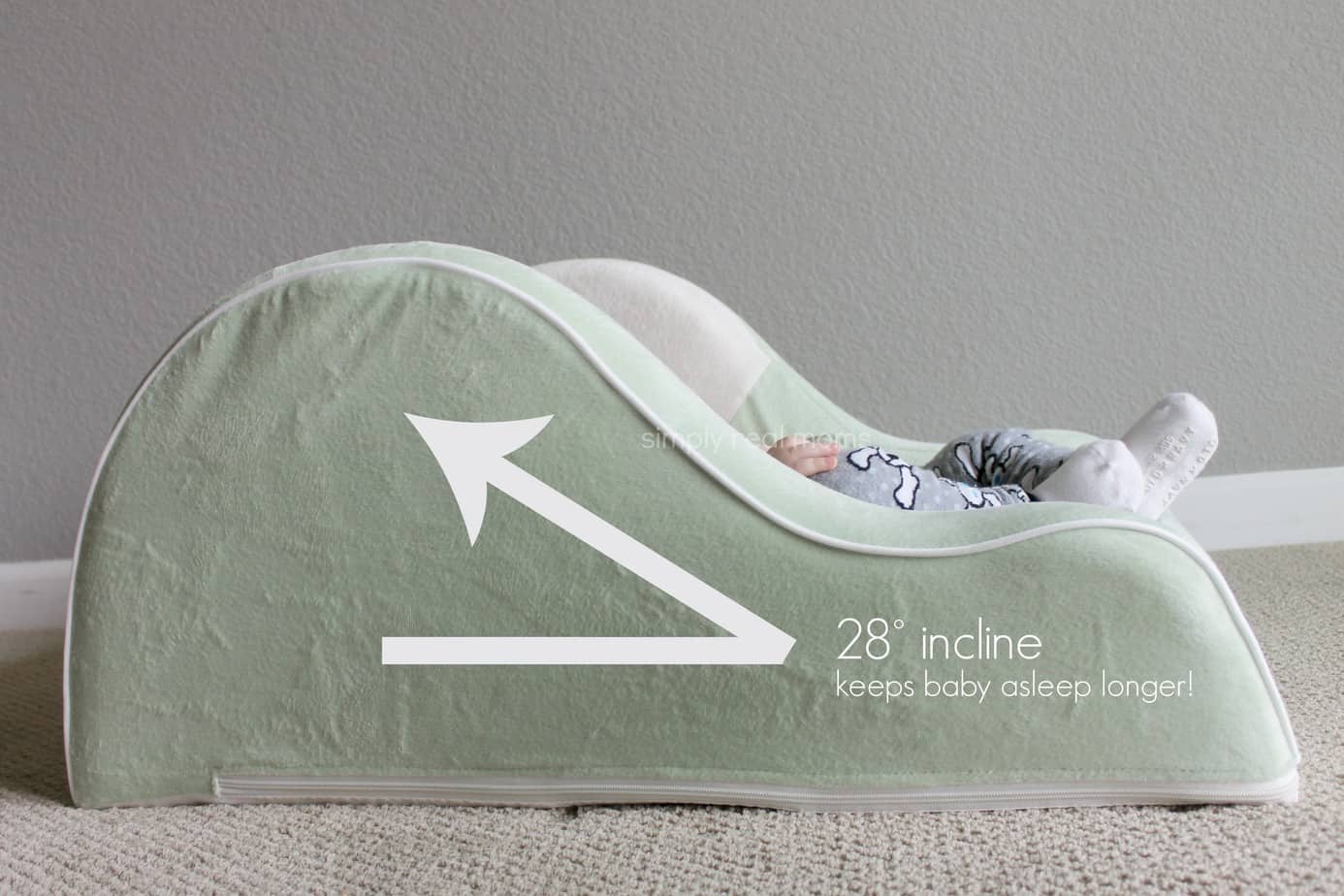 The DayDreamer sleeper is a sleep positioning pillow that rests baby at a comfortable 28° angle, the most perfect position for longer sleep. Babies digestion systems are very new and it is most comfortable for a baby to sleep at a slight incline. This is oh so much more important for a baby with reflux. An inclined sleep can be the difference between up all night screaming and sound asleep!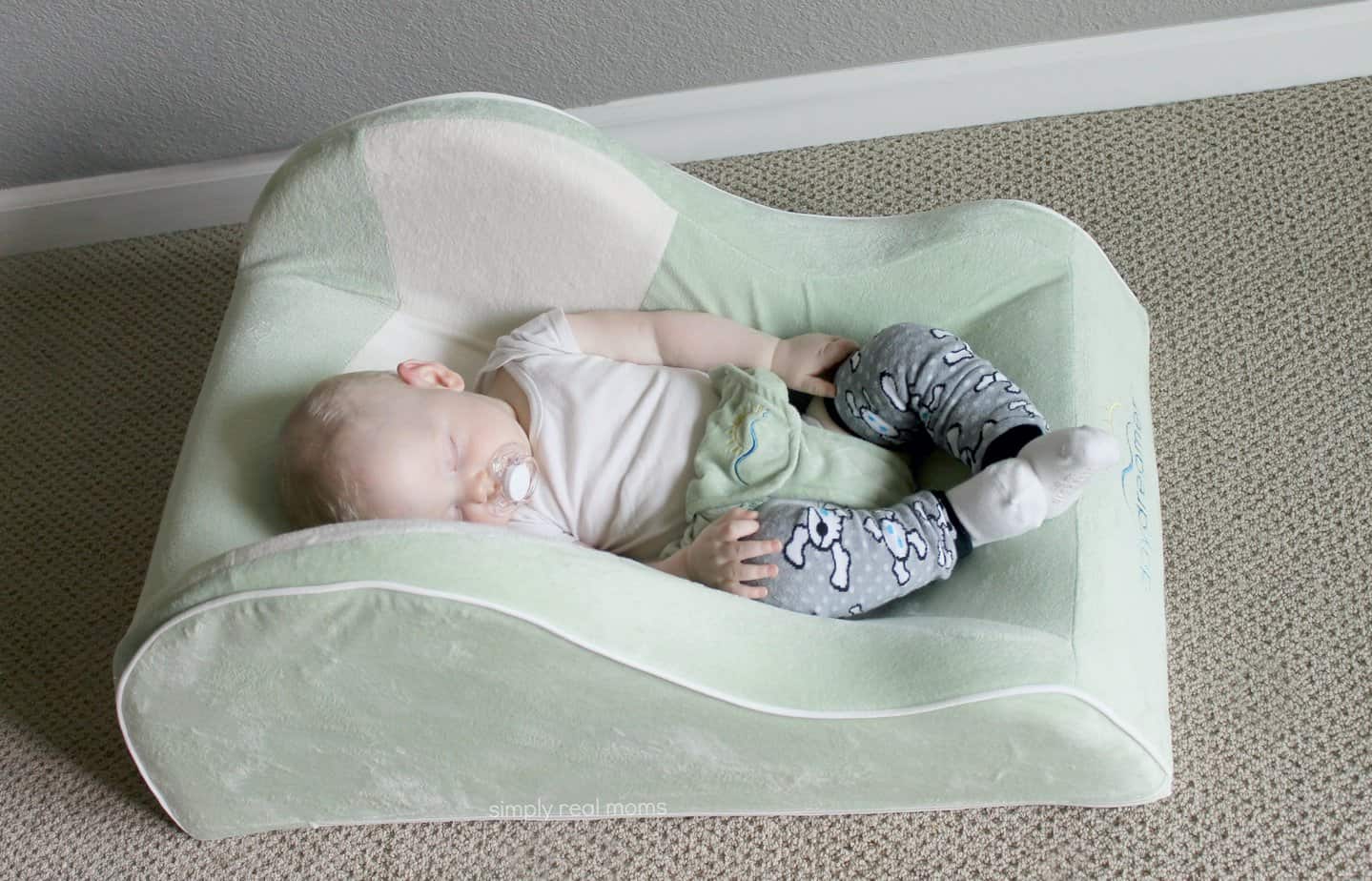 With the softest plush cover, baby is bound to stay asleep longer because it is just so darn cozy! The cover is available in Sage (shown), Pink and Blue, and is machine washable!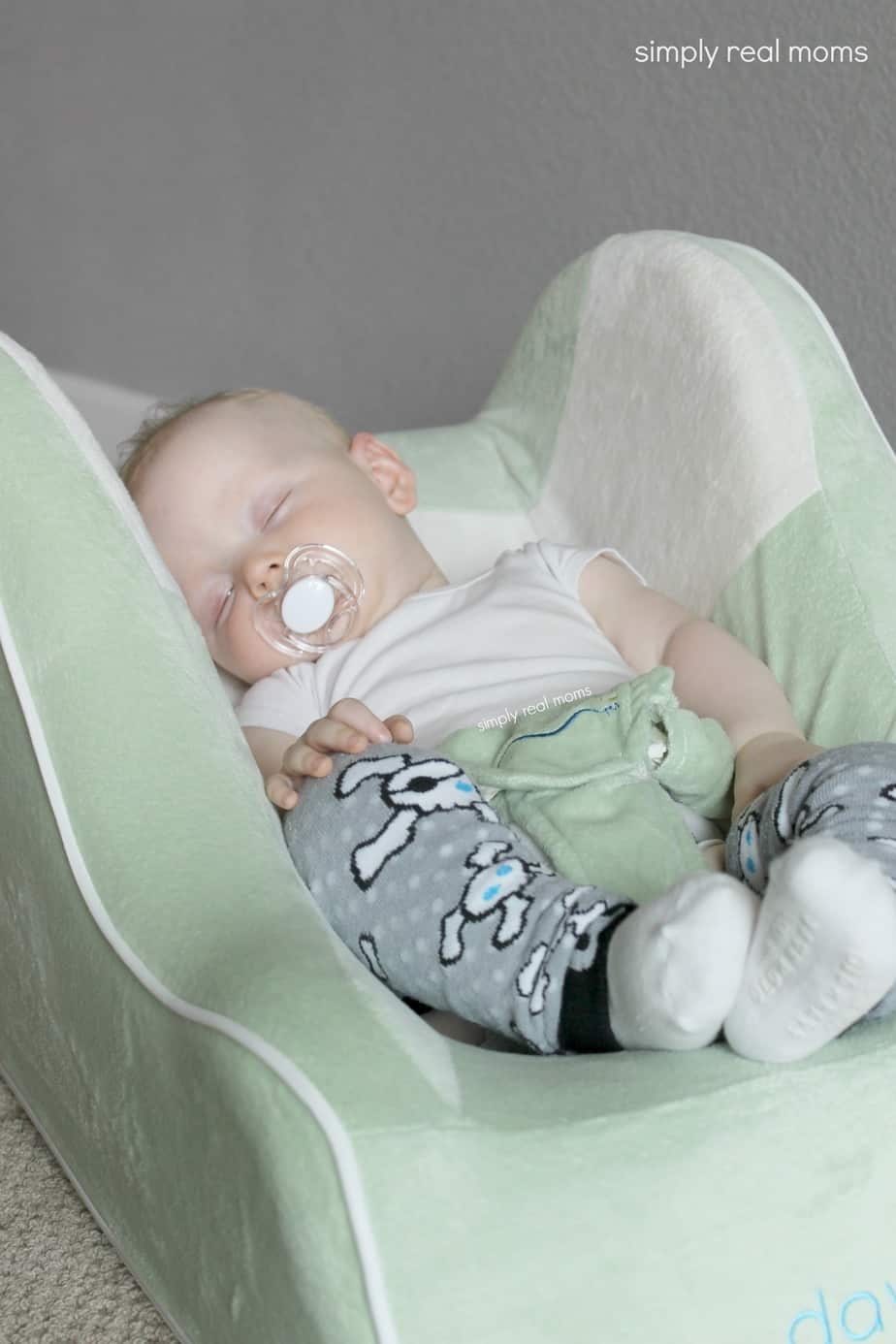 It's lightweight design makes the Daydreamer easy to move about the house for use during naps or just to position baby for some fun play time! I move ours between our master bedroom at night and the baby's room during the day for his naps and it's so easy to do because it is so light! We love to sit baby in it to play with him because it keeps our hands free but he can still be sitting up safely buckled in. I can get a lot more laundry done when he is able to sit up and see me while he plays!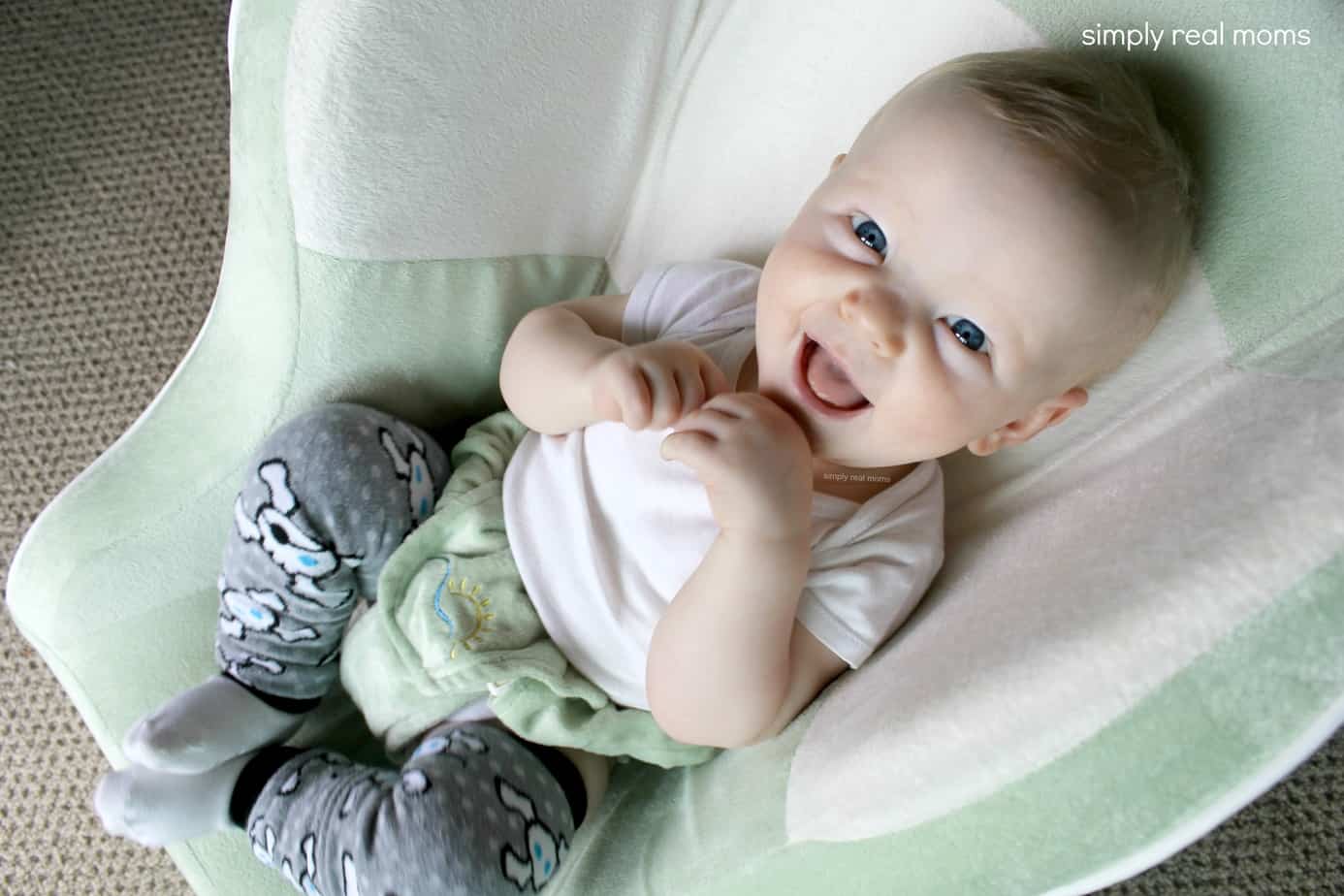 Now, this isn't the cheapest pillow out there, but let me tell you. If you have been struggling with reflux or night time sleep, this is a must have. I am a much happier mom now that I am getting a little more sleep-even if it's not all night every night! We are working every day on improving his many digestive issues, but thanks to the Day Dreamer I feel like we have had a great start to a happier baby! We have been using it now for over a month and he is now taking two 3 hour naps per day and wakes only one or two times per night to nurse.
Check out the DayDreamer:
ONLINE
FACEBOOK
TWITTER
*We are not doctors, nor do we pretend to be so if you are dealing with reflux, sleep or digestive issues please consult your pediatrician.
We were supplied product for review purposes, but all opinions are my own.