To Grandma from Baby ~ Happy Mother's Day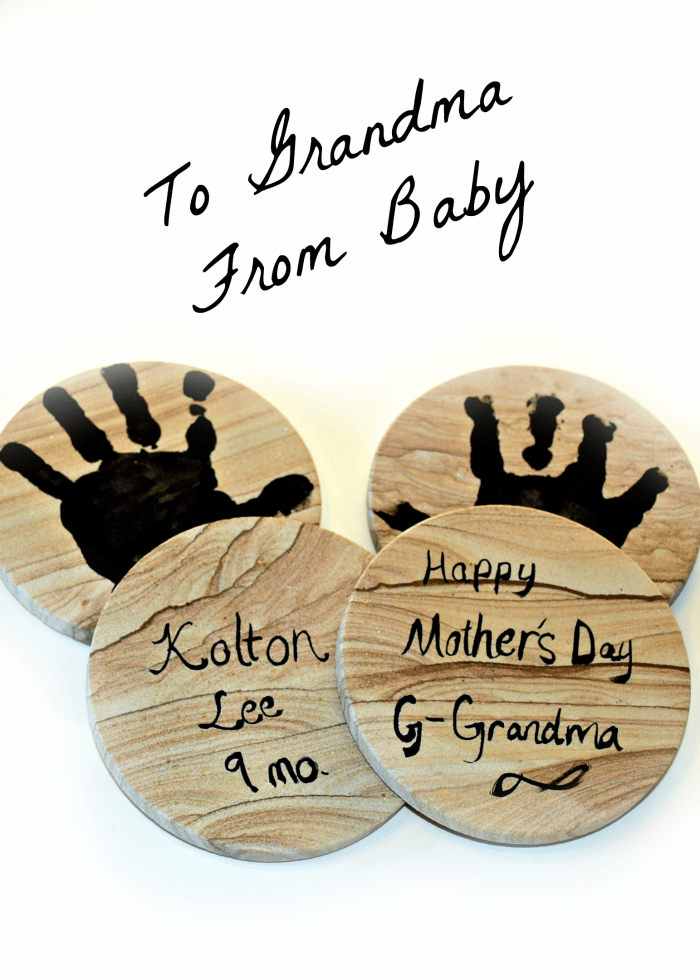 To Grandma from Baby has been compensated by Collective Bias, Inc. and its advertiser. All opinions are mine alone. #BestMomsDayEver #CollectiveBias
Ah… Mother's day. A day to remember, honor, and celebrate the special moms in our lives. Every mom deserves being celebrated, be it your mom, grandma, aunt, or sister. Being a mom is tough and we want to celebrate ourselves and each other.
Sometimes though, there are moms that we want to really celebrate. Maybe that mom has a special needs child, or just went through a very trying time. Maybe that mom has triumphed over severe hardship, went through the flames and came out a little singed perhaps, but still strong and beautiful.
I don't know who that mom is in your life, but I know who she is in mine.
So this year, we want to honor her in particular. Here's her story.
They say a man marries a woman like his mom. But in our case, Jason married a woman who is a more like his grandma. He is quite a bit like his grandpa, and he also lived with them for 2 1/2 years before we were married. So it's no surprise that a wife more like his grandma than his mom.
The first time I met his grandparents I fell in love with them. Grandpa was goofy and funny and more than a little corny, we would tease each other all the time and I could never win a battle of the wits with him.
Grandma is sweet and funny and put up with grandpa to an extent, but would also stand up for herself. Her home has a "come in and stay awhile" feel to it and she likes to have her children and grandchildren's favorite foods around. In essence, she is the woman I would like to become.
A few years ago, they lost a son to cancer, and last fall, grandpa also passed away. This year, she will be spending mother's day without the one who made her a mother. Without the one who parented with her for over 50 years.
Since Jason's family is too far away to spend time with grandma on Mother's day, we wanted to do something special for her ourselves. What we were going to do had not yet been decided, but we wanted to do something special.
I walked into Walmart last week and right away I noticed a One-Stop-Mother's-Day-Shop. Since I wanted to do something special for grandma, I went over and started looking at what was there.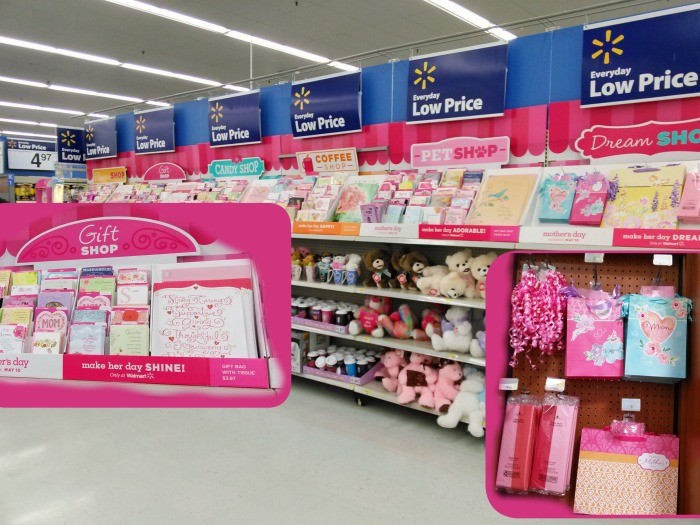 It was really neat. No matter what your mom or grandma liked, it seemed there was something for her. Everything you could need was there. Gift. Card. Gift Wrap. Check, check and check!
I started looking at cards and quickly found one that was perfect for her.
Grandma loves flowers and often picks them from her flower beds to bring inside (I also do that, to Jason's great dismay!). Knowing she likes flowers I looked at the gifts in the flower section. The first thing I noticed was this little round box.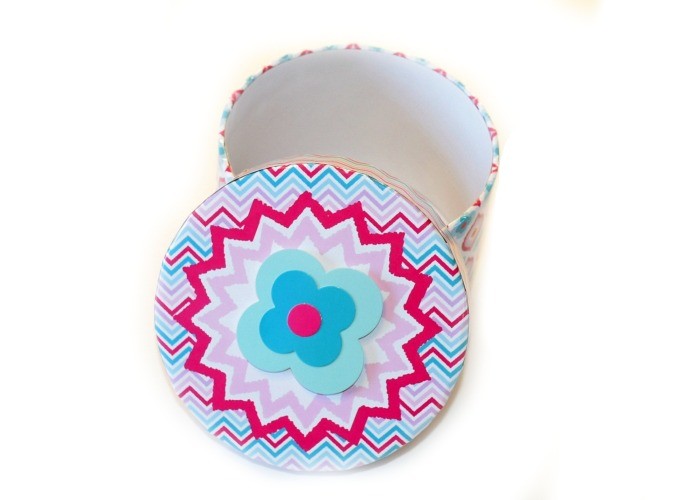 So cute, bright, and cheery!
It seemed the perfect size to hold a set of coasters. Initially I wanted to find white sandstone coasters, but I couldn't find any. I did find some natural sandstone coasters and decided they were perfect!
Sandstone is very absorbent making them perfect for coasters. They are also perfect for painting.
Kolton is the only great-grandbaby that grandma gets to see very often and I just knew that personalized gift from him would really bless grandma.
Involving a 9 month old in a project is tricky enough without getting photos of the process. It is very simple though, so the steps are listed below.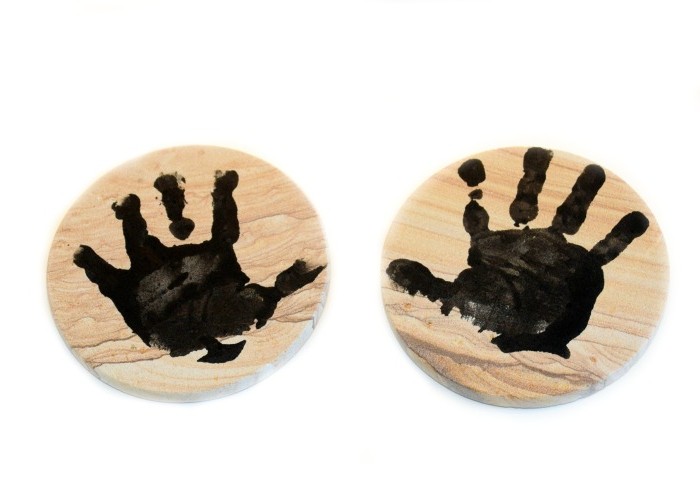 To Grandma From Baby, DIY Coasters
Mix 2 parts multi-surface paint and 1 part water in a tray.
Use a sponge brush to paint the palm of baby's hand.
Trick baby to open his hand by directing his attention to the coaster. As baby reaches his hands for the coaster, quickly use your hand to firmly press his hand down.
Quickly lift his hand from the coaster and wash.
Repeat with the other hand.
Use a pointed tip paint brush to write baby's name and age on one coaster and note to grandma on the other coaster.
Let dry for 15 minutes and place inside cute round box found in the American Greetings One-Stop-Shop area at Walmart.
That's it!
I love how they turned out! And what do you think? Do they fit in my little box perfectly or what?
The calendar mother's day is already spoken for (by my mom of course 🙂 ), but we are still going to give grandma "the best Mother's day ever" just a little early. I plan on making dinner and taking it and her gift over to her on Saturday evening so we can spend some time together that way.
Who is the special mom in your live that deserves a #BestMothersDayEver? Be sure to visit the One Stop Shop at Walmart and enter the giveaway below!