Ultimate Father's Day Gift Guide (2019)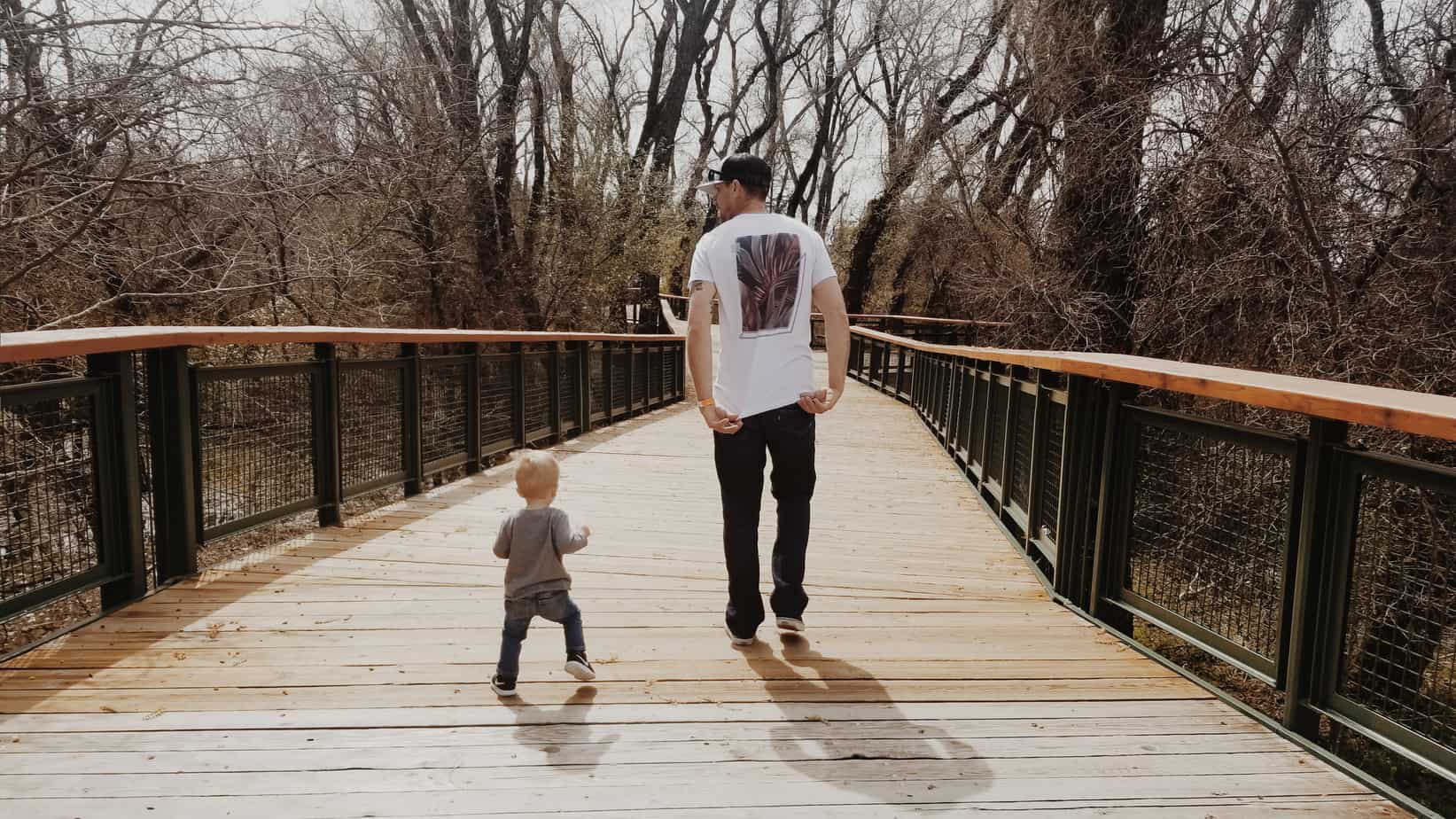 Celebrating the man in your life shouldn't be stressful. With Father's Day coming up soon, we have gathered the best items to show him how much you care. Here is our Father's Day gift guide for 2019.
The Adventurer 
Coalatree Trailhead Adventure Shorts
Whether you're hiking, climbing, biking, or just lounging under the shade, the Trailhead Adventure Shorts have you covered. These shorts are waterproof and breathable, have a four-way stretch, antimicrobial, tear-resistant, and packs down into front pocket for travel or for use as a small pillow.
Coalatree designs eco-minded gear and apparel for the adventurer in everyone, from athletes and photographers to your average city folks and weekend warriors. It's their passion to bring elements of the outdoors and the city life together. Whether you're summiting the tallest peaks or lounging around town with friends, Coalatree's products are practical, stylish, and functional. Being ready for anything is what they're all about.
Available at Colalatree; Price: $69
Lulu Dharma Slate Linen Weekender
Elegance meets simplicity with our new linen weekender bag collection. Handmade from the finest outdoor-ready linen fibers and soft to the touch, these bags are ecologically sustainable – crafted with all vegan leather handles and trim. You will never have to sacrifice your need for style, function or convenience with our unique Linen Weekenders. The perfect addition to your next exciting adventure!
Available on Lulu Dharma; Price $88
Precidio | Multi-Flask
7 different types of drink bottles in one system, reducing CLUTTER in your cabinet! Just assemble the Multi Flask with the desired included parts to get a perfect bottle for each drink.
11 oz double wall hot coffee with glass inner sleeve, or Hot Tea with INFUSER for either Green Tea, or Black Teas
OR 20 oz. cold drinks like Fruit Infusions (very healthy!), Powdered Sports powder drinks (Mmm Smoothies!) which work with the shakable "Agitator" attachment to keep them stirred up
Enjoy the Sport-Drink mode, with a soft silicone spout (to protect you from bumping your teeth while drinking and exercising).
Every surface your mouth touches is covered by the lid
Available on Amazon; Price: $44.99
Gobi Heat's Versatile Heated Apparel
Whether your old man tames wild boar or drives a minivan and can't tell the North Star from a street lamp, here is a gift for dad that will equip him for fun in the outdoors. Gobi Heat's versatile heated apparel makes it possible to take control of your warmth and embrace each moment in comfort. Gobi Heat's carbon-fiber heating jackets, beanies, socks, vests and gloves feature an ultra-slim battery pack that can last up to 10 hours for all-day comfort. By applying cutting-edge technology with today's top styles, Gobi Heat has a diversity of colors and sizes to choose from that goes unrivaled by any heated apparel company on the market. Each jacket lets you control your temperature with three heat settings and are available in 3-zone or 5-zone styles.
Available at Gobiheat.com; Prices Vary
Bugaboo Fox
The Bugaboo Fox is our ultimate comfort stroller, pioneering a new standard in stroller design. With our best driving performance yet, your child can enjoy a smooth ride wherever you go —from cobbled city streets to snowy trails. It's strong and sturdy, yet lightweight and compact for easy lifting and stress-free storage at home and on the go.
Available at Bugaboo; Price: $1,299
'47 Sport's Hat
For the dad that's always raving about his favorite team, gift a '47 Clean Up dad cap to let him wear his pride. The brand's newest Carhartt x '47 collection merges Carhartt's durable duck fabric with '47's iconic silhouettes in all 30 MLB teams.
Available at 47 Brand; Price: $20-$40
Tahoe Cooler
Camping, tailgating or barbeques, CleverMade's Tahoe Cooler is perfect for the outdoorsy dad. The Tahoe Cooler holds up to 30 cans plus ice and can keep beverages cold for up to 24 hours
Available at CleverMade; Price: $24.99
The GQ
Gamma+'s Absolute Zero Foil Shaver
This special edition professional finishing Foil Shaver offers ultra-thin and hypo-allergenic gold titanium foils and staggered, independently floating cutters. Its advanced design gives a closer, smoother and more even shave that will not irritate the skin. It's lightweight and compact design allows even the tightest corners to be easily shaved — plus, it features a unique USB-charge cord and a lithium-ion battery that charges to full strength in as little as 30 minutes for a remarkable 120 minutes of continuous run-time.
Available on Amazon; Price: $69.95
American Provenance
American Provenance's line of all-natural deodorants, shave + hair care, lip balm, and more are held to the highest standards and mixed, poured, capped, and labeled by hand in LaFond's family farm in southwest Wisconsin.  Unique scents reflect the simplicity of the line with names like Daggers + Diamonds, Horseshoes + Hand Grenades, and Shotguns + Shenanigans – also sensitive skin!
Available on American Provenance; Single items or create your own 4-pack
Custom Coordinate Adjustable Silver Cuff Bracelet
Customize a favorite location or destination on the Custom Coordinate Adjustable Silver Cuff Bracelet by Eve's Addiction. Add custom coordinate engravings of a special destination to make a unique gift for him that ships within 24 hours of ordering.
Available at Eve's Addiction; Price $73.50
Blake McKay Q6 Quinton Woven Driver
These driving moccasins are all about commanding speed and style. A hand-woven Italian leather vamp adds a superior layer of workmanship to an already impeccable shoe. The all-weather rubber flex unit bottom and contoured leather heel embrace true driver construction while the siped detailing wicks water away and lets you cruise through life in total control.
Available at DSW; Price: $89.99
Dune Jewelry Money Clip
This Stainless Money Clip is simple and elegant, personalized with your choice of sand or crushed elements and has the option to add engraving.
Stainless steel construction with brushed finish
Dimensions: approximately 2"x1"
French fold clip
Sand or elements setting is approximately ¾"x1/2" Handmade with love & sandy hands in the USA
Engraving available on front side : 3 Lines (12 Character per Line)
Available on Dune Jewelry; Price: $48
Polished Starter Kit By Dr. Lancer
Each double-duty formulation is created specifically for the sensitivities of men's skin. Daily Micro-Scrub exfoliates with AHAs, BHAs and fruit enzymes while promoting smoother, younger-looking skin. The multi-tasking Dual Cleanse and Shave removes dirt, grime and oil while providing a hydrating cushion for a smooth, close shave. Oil-Free Moisturizer hydrates and offers SPF 30 protection in a mattifying, fast-absorbing formula. Daily Lip Care moisturizes dry, chapped lips and protects skin from damaging UV rays.
This kit includes:
Daily Micro-Scrub
Dual Cleanse & Shave
Oil-Free Moisturizer SPF 30
Daily Lip Care SPF 15
Available at Polished; Price: $48
The Host
Nemiroff Premium Vodka
Viscous and medium weight, spicy and bold yet a smooth full-bodied finish. Spice and sweet alcohol notes tease the front palate, while the long dry finish is citrusy and fruity, with notes of the lemon candy, faint honey notes and ripe green apple coming through. This is not a "soft" vodka, but it is clean, smooth and full of character.
The flavors of citrus and fruit pulling throughout the traditional "vodka" subtlety means while this spirit is great in popular drinks like the Moscow Mule, Bloody Mary or a full-bodied Dry Martini (with a lemon twist), it works well in more complex cocktails where vodka needs to have a little character to stand out among the mixers.
Available at Nemiroff Vodka; Price: $18
NewAir 250 Count Cigar Humidor with Precision Temperature Control
The NewAir 250 Count Cigar Humidor is a beautiful way to store and display your cigar collection. Inside the stylish stainless steel casing you'll find Spanish cedar shelving and a digital thermostat that keeps temperatures as cool as 54 degrees. This compact humidor is ideal for budding aficionados who need to keep their cigars protected from the elements in warm climates.
Available at NewAir; Price: $224.38
Viking Professional Steakhouse Style Knife Set
This knife set is more than just a regular set of knives. The restaurant grade 6-knife set is honed from durable German stainless steel with a Pakkawood handle that is double riveted to give the knife balance and offer your favorite home cook a comfortable experience when chopping. The knives are also partially serated, so they are perfect for cutting through things both thick and thin. The set comes in a bamboo gift box and is available in black or red.
Available on Amazon; Price: $79.95
Snowfox Stainless Steel Beer Glass
This double-walled design prevents the beer from getting warm. It will stay cold from the first sip to the last drop. These glasses don't form condensation which means no need for a coaster. Food grade stainless steel won't affect the taste and it's BPA free. Perfect for indoor or outdoor use because it's unbreakable! Comes in a variety of fun, vibrant colors.
Available at: https://snowfox.fun/ and Amazon; Price: Single: $15.99; Set of 2: $33.99
Maker's 46
The Samuels family has an extraordinary history when it comes to father and son legacies. Following in the footsteps of his father and founder of Maker's Mark, Chairman Emeritus Bill Samuels, Jr. took to his own to leave his mark on the iconic bourbon brand with the creation of the second expression to ever be released from the distillery: Maker's 46.For a true bourbon aficionado, this expression retains those signature front-of-the-palate flavors of the original Maker's Mark, with a bit more complexity. Sip on this especially remarkable spirit when celebrating Dad this year.
Available at Maker's Mark; Price: $39.99
Trinchero Napa Valley 2014 Mario's Cabernet Sauvignon 
Mario's Cabernet Sauvignon is a tribute to the strength and perseverance of Mario Trinchero, who came to the Napa Valley with his family in 1948 to realize the American dream. Sustainably sourced from two estate vineyards situated on coveted benchland soil in the heart of Napa Valley, Mario's Cabernet Sauvignon reflects its distinctive terroir. Named after the father of the Trinchero family and one of the founding fathers of Napa Valley, this cabernet sauvignon is a great choice for Dad this Father's Day.
Available at Wine.com; Price: $50
Tres Agaves Añejo Tequila
For the whiskey loving dad who is open to something new, this 100% blue weber agave tequila is aged for up to 18 months in repurposed Four Roses Bourbon and Jack Daniels Whiskey barrels, creating smooth multi-layered flavors characterized by smoky sweet caramel and hints of rosemary and spice. Surely something unique that Dad will remember this year.
Available at Tres Agaves; Price: $34.99
Four Roses Small Batch Bourbon
If you've ever wanted proof that mingling Bourbons is an art unto itself, you'll find it in this perfectly balanced, small batch Bourbon. Four original Bourbon recipes have been expertly selected by their Master Distiller at the peak of maturation to create this very mellow and perfectly balanced Bourbon. You can enjoy it best straight up, on the rocks, or simply with a splash of your favorite mixer. 90 proof. 45% alcohol/volume.
Available at Four Roses Bourbon; Price: $30
The Homebody 
Bad Ass Dad Candle
Give dad the gift he won't forget. This custom candle says it all, with BAD ASS DAD engraved on the front of the jar. Don't forget that finishing personal touch: a heartfelt message on the wooden lid.
Available at TAJA Collection; Price: $50
Juvea Pillows
If the man in your life isn't sleeping as well as he should, chances are it could be the pillow he is using. If you're looking for the best pillow on the market, look no further! These naturally breathable, supportive, hypoallergenic, and inherently antimicrobial, JUVEA Pillows are your natural solution to waking up feeling rejuvenated. JUVEA TENCEL™ Lyocell Fiber inhibits odor and pathogen development without compromising comfort. Their natural pulp cellulose fibers create a luxuriously soft surface that is safe for even the most sensitive of skin. The open knit cover promotes airflow throughout the material, cooling in the summer and warming in the winter. Moisture-wicking fibers help pull fluids to the surface, where they evaporate easily, rather than settling into the fabric. 100% natural JUVEA latex foam interior offers buoyant, airy support with evenly distributed density.
Naturally antimicrobial
Naturally hypoallergenic
Environmentally friendly
Moisture wicking
Highly breathable
Temperature regulating
Wrinkle resistant
Available in multiple heights
10 year limited warranty
Available at Juvea; Price: $119 +
Kurvana
Kurvana just launched their first line of premium CBD vape pens (No THC and legal everywhere!)! The perfect gift for dad as CBD can keep you calm and centered, help you with insomnia, settle your stomach, and more!
Available in select locations, see Kurvana for more information; Price: $35-$60
Lamo Men's Mocs
The Men's Doubleface Moccasin is part of Lamo's Luxury Collection. This Moccasin is made from 100% doubleface Australian sheepskin. The doubleface Moccasin also features Lamo's dual formula outsole for maximum comfort.
Doubleface Australian Sheepskin Upper and Lining
Lamo Dual Formula Outsole
Cirrus Memory Foam Footbed
Available at Lamo Footwear; Price: $99.99
Writer, Author and Editor Gift Box
The perfect gift for the writer who loves books more than anything, but has already read everything! This luxury artisan gift box provides the sustenance and the accessories that accompany the writing and reading life. The recipient can wander into the world of words in comfort while sipping on their favorite hot drink brewed in their very own Bodum French Press and snacking on some quality artisanal caramel popcorn. Then, when they are ready to turn the page or start typing away, they can set their custom mug down on the very writerly coasters and get to work with joy! Order now.
Included:
Bodum French press
Choice of 12oz whole bean artisan coffee: Luxjoy & Comfort Blend or rotating single-origin
OR choice of 4oz tea: Joyful Comfort house blend, English Breakfast, Jasmine Green, Hibiscus Herbal, and Ginger Root Herbal
4oz Kettle Heroes artisan caramel popcorn
11oz custom mug
4 custom coasters
Available at Luxjoy & Comfort; Price: $49.95
VitaCup Coffee Pods
VitaCup infuses gourmet coffees and teas with vitamins and superfoods to power your mind and body, so you can do more of what makes you happy. They believe that making healthy choices should be easy because one healthy choice can change your whole day.
Developed to pack a seriously bold punch, VitaCup's NEW Infused Espresso Capsules feature gourmet organic 100% arabica beans, roasted in stages to intensify an already robust espresso flavor with a subtly fruity finish, along with their signature essential vitamin blend that includes B1, B5, B6, B9 (folic acid), B12, and D3, and antioxidants to double-down on energy. The pods are compatible with standard-style Nespresso® brewers
Available at Vitacup; Price $25+
Budsies Custom Stuffed Animal
Budsies are custom stuffed animals made from a drawing, a piece of artwork, or a photo. They're a one-of-a-kind gift that any dad will love. Whether you bring his original character to life, find a drawing from when he was a kid to turn into a Budsie, or create a fun doll of dad and son in matching shirts – the ideas are endless!
Available at Budsies; Price: $99
* The man in your life have a furry BFF? Check out Petsies –  custom stuffed animals of your pet!
The Techie 
Marie Mae Leather Padfolio
This hand-stitched, full-grain Haitian navy vegetable tanned leather padfolio is perfect to hold your tablet on one side, and your "Write with Purpose" spiral notebook on the other side. Handmade in Haiti.
Available at Marie Mae; Price: $75
ibi
This smart photo manager recently launched is great for dads who take tons of pictures of their friends and family and are afraid to lose them. It has 2TB of memory, it stores your memories in your home, not in the cloud or someone else's corporate data center (so there aren't any privacy concerns), is easy to organize via the ibi app on your smartphone, and you can invite your friends and family to add photos to your ibi as well.
Available at Amazon; Price: $179.99
simplehuman Sensor Can With Voice Control
The rectangular sensor can with voice control opens at the sound of your voice. Just say, "open can" and the lid opens automatically, so throwing trash away is quick, efficient and hassle-free. It also has a motion sensor that opens the can with a wave of your hand and is smart enough to adapt to you and the surrounding environment — no false triggers, no unexpected lid closures.
Available at simplehuman; Price: $200+
Skyroam Solis
Enjoy unlimited data and fast secure WiFi connection across 130+ countries at one flat daily rate and the convenience of pay-as-you-go with no subscriptions. Share the WiFi love with those who matter to you most — for work AND play!
Available on Skyroam; Price $149.99
Baby Brezza Formula Pro Advanced 
Make dad's life a lot easier with this formula dispenser. Baby Brezza Formula Pro Advanced is the most advanced way to automatically make a warm, formula bottle instantly. No measuring, no mixing and no fuss. You can customize the perfect bottle for your baby by choosing 1 ounce increments between 2-10 ounces, 1 of 3 temperature settings or dispensing water only. It works with virtually all brands of formula and all bottle brands and sizes. BPA-FREE.
Available at Baby Brezza; Price: $199
Disclosure: I received some products to review for inclusion. This post also includes some affiliate links.