Ultimate Monster Themed Party!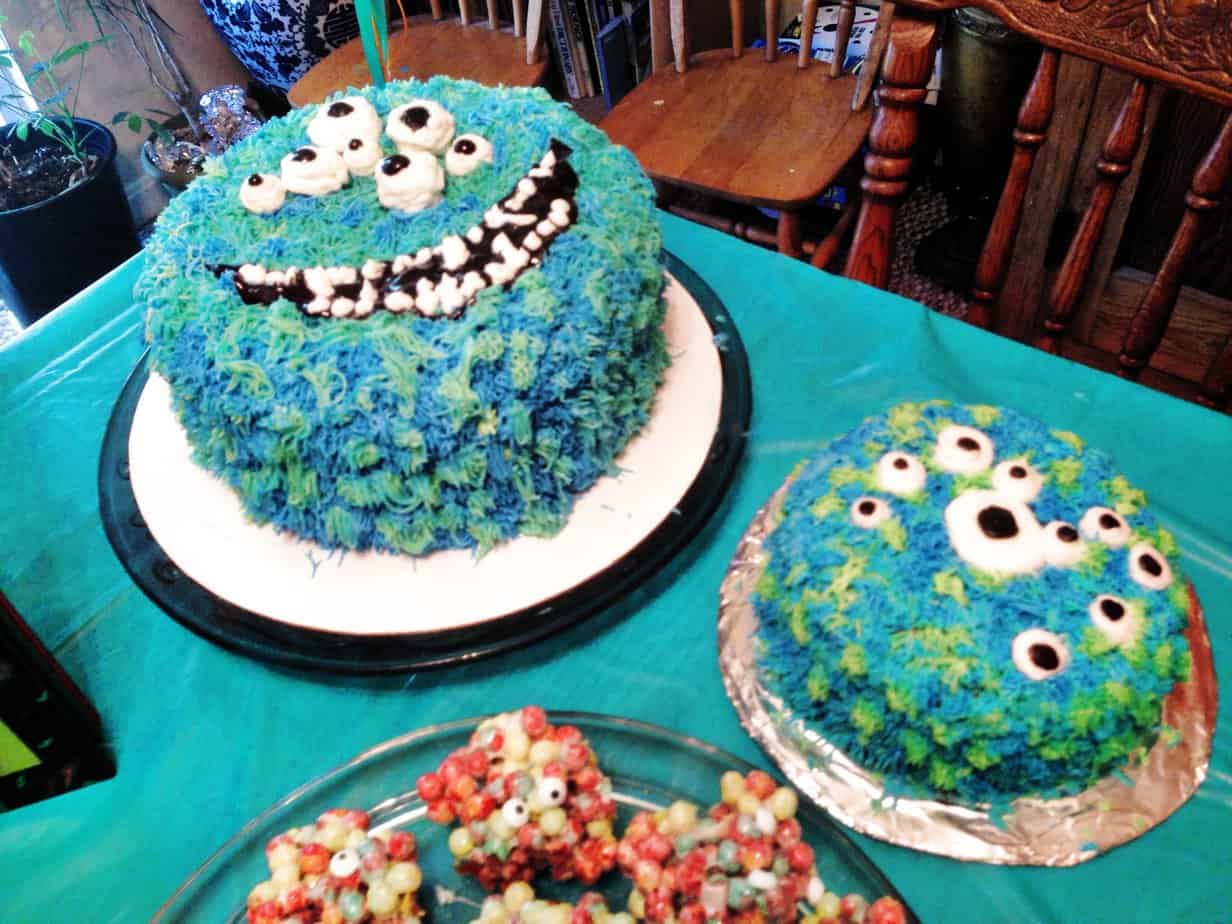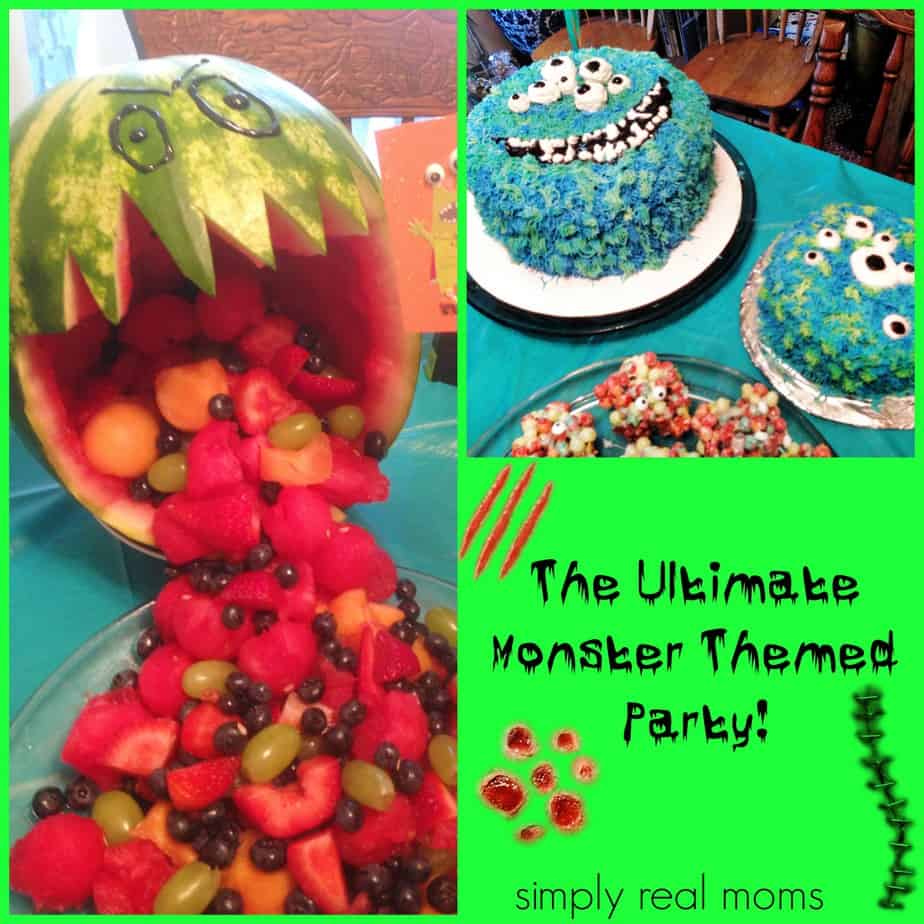 My son was so excited to have a Monster Themed Party for his birthday party when he turned 3-years-old! And it was so much fun fun to plan. There are endless ideas to create the ultimate monster themed party out there. Check out all these ideas and recipes we used to celebrate our Monster Themed Party and plan your own Ultimate Monster Themed Party for a birthday or Halloween this year!
The Monster Cake:
I had never made either of my children's birthday cakes before making this one–it was so easy! To decorate the round cake, I just used a grass tip to make it look like monster fur. Then I used a regular tip to make the eyes and mouth. Cutest.Monster.Ever!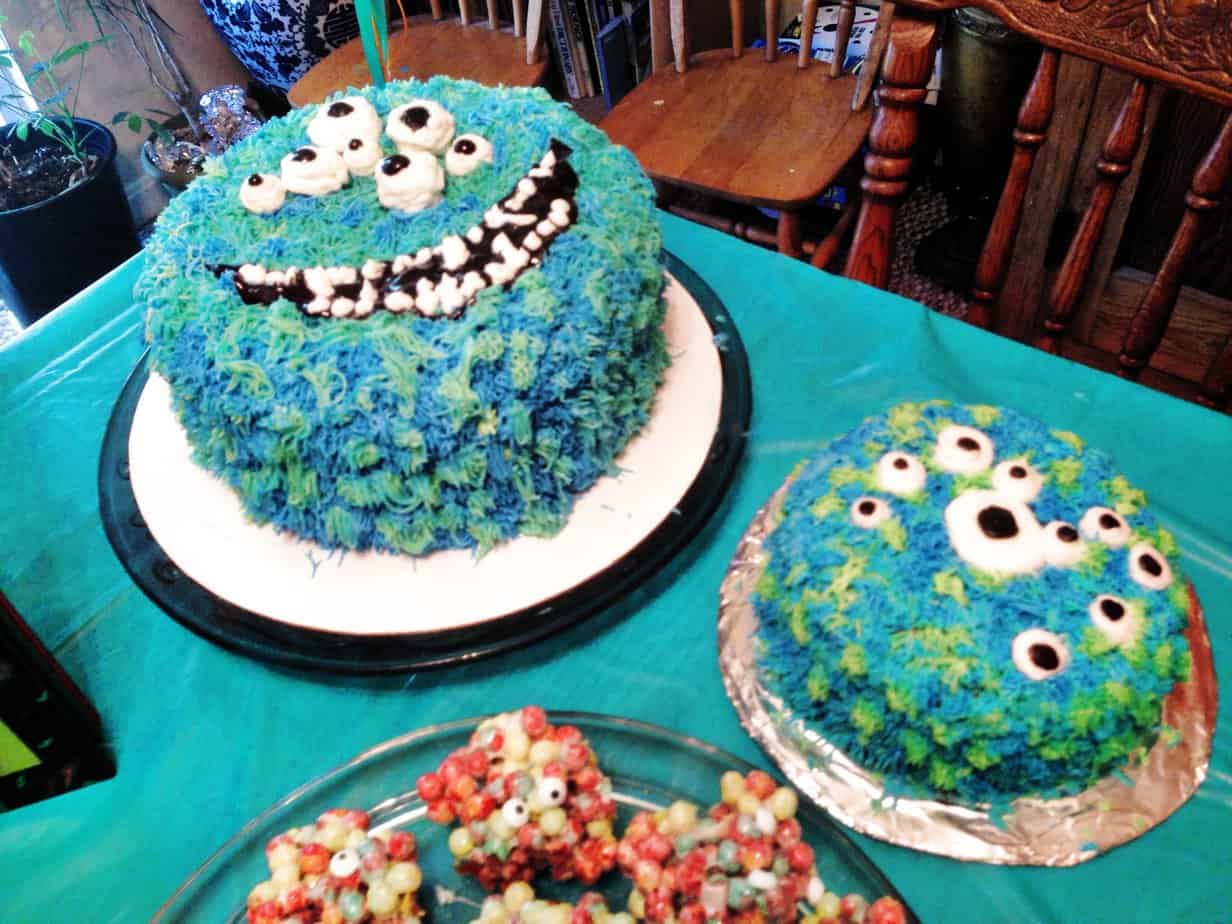 Monster Melon
This Monster Melon Fruit Salad was a huge hit! It was the most eaten food at the party. You can see how it was made with our step-by-step tutorial by clicking HERE.
Monster T-Shirt

Since our Monster Themed Party was a birthday party, we purchased a shirt with a number 3 on it. Then, I bought iron-on letters to spell my son's name and fun iron-on monsters to decorate the shirt. You can make your own fun Monster T-Shirts with iron-on monsters from your local craft store.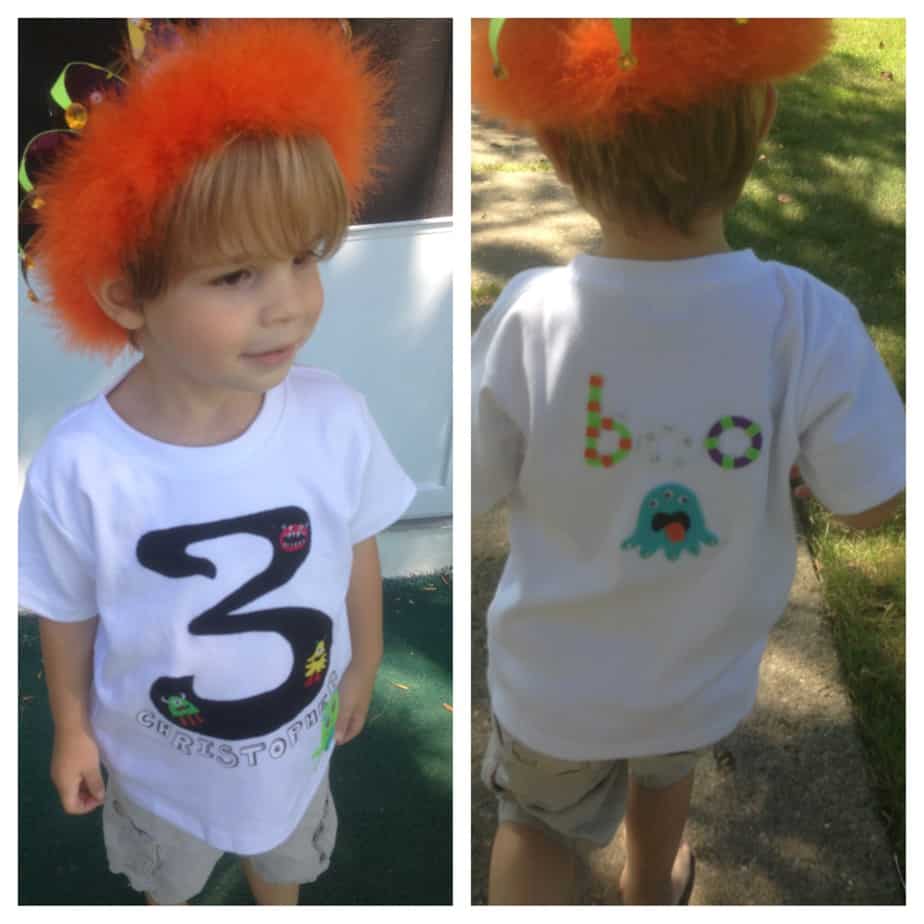 Trix Mini-Monster Krispie Treats
Trix Krispie Treats are a fun twist on Rice Krispie Treats that can easily be made into monsters by adding eyeballs. You can find the recipe for how to make Trix Krispie Treats HERE.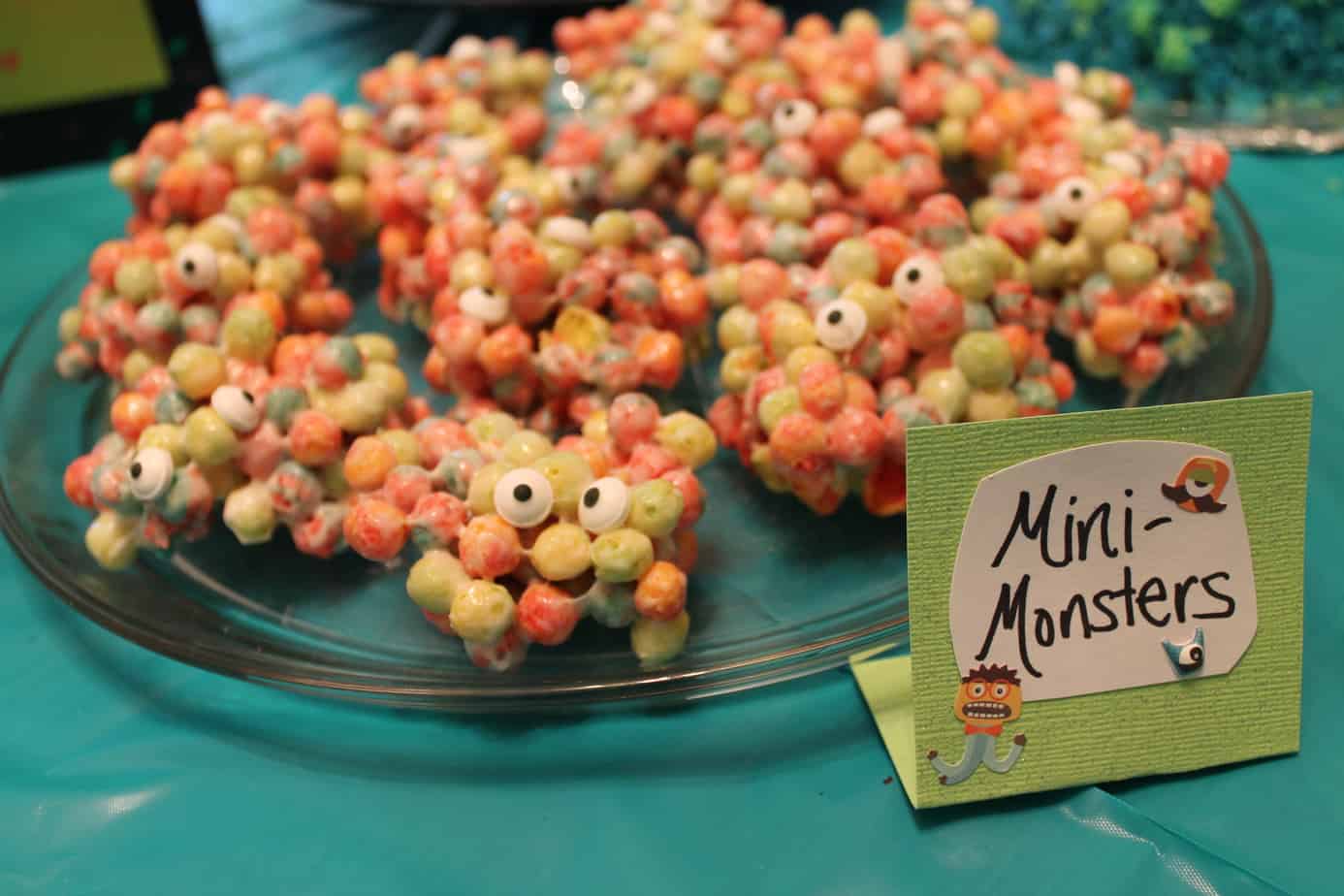 Other food and decoration ideas:
Monster Mush Balls-These were turkey meatballs and spinach balls. Yum!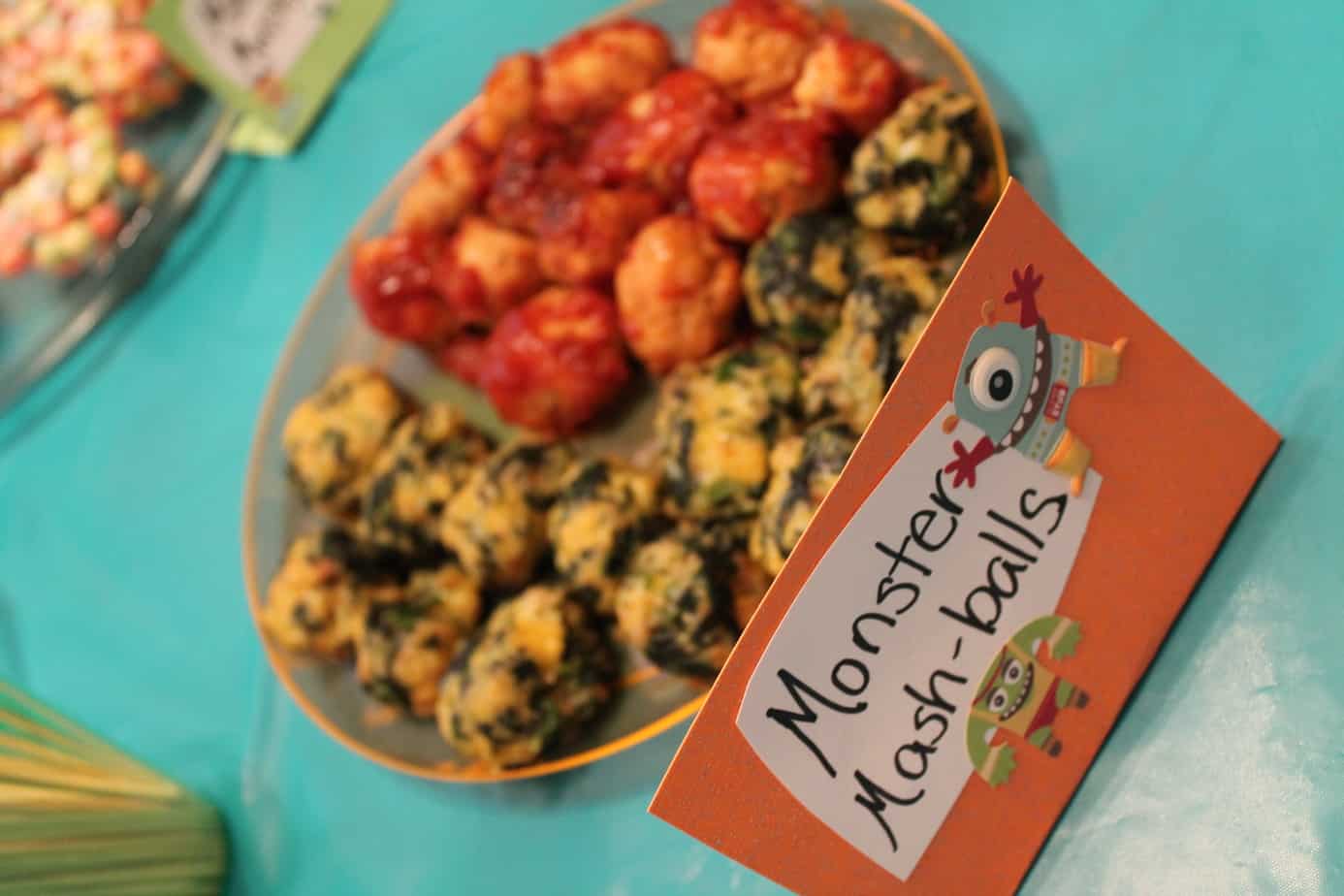 Monster Mush-Dips and chips!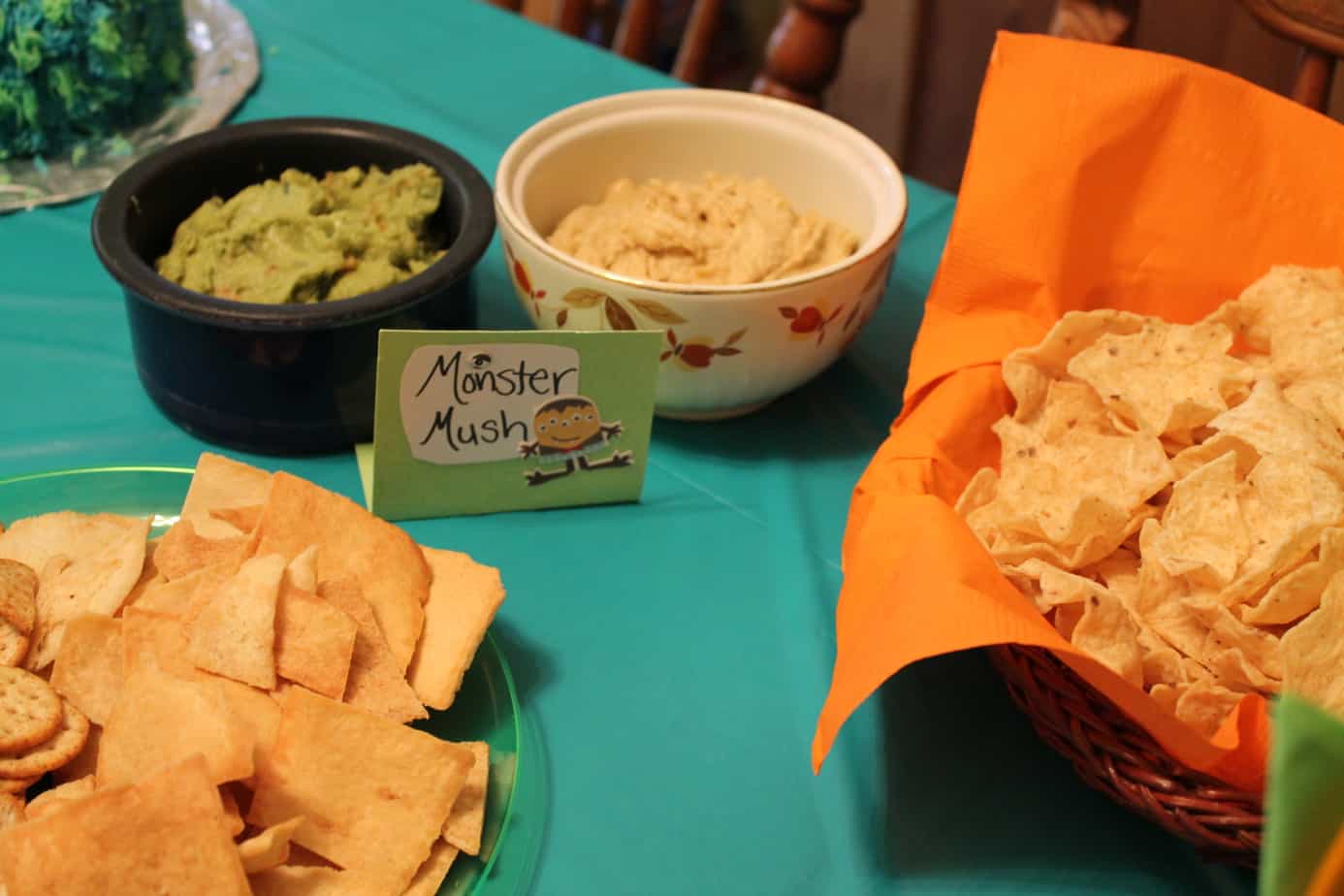 Drinking cups: Glue google eyes on cups with paper straws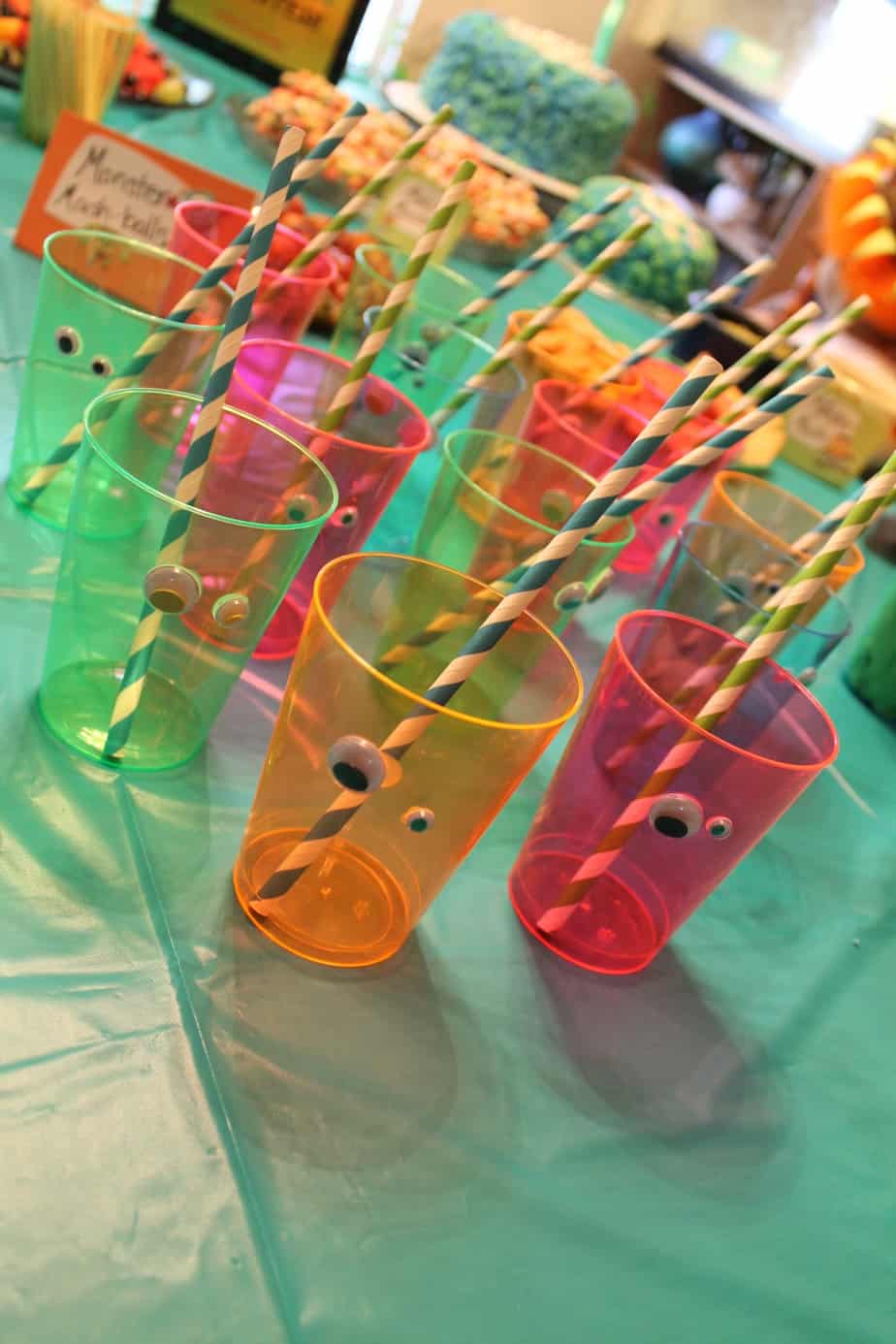 Favors: Glue eyeballs on bubbles for Monster Bubbles; Monster Stamps, glue eyeballs on round lollipops for Monster Pops; eyeball bouncy balls