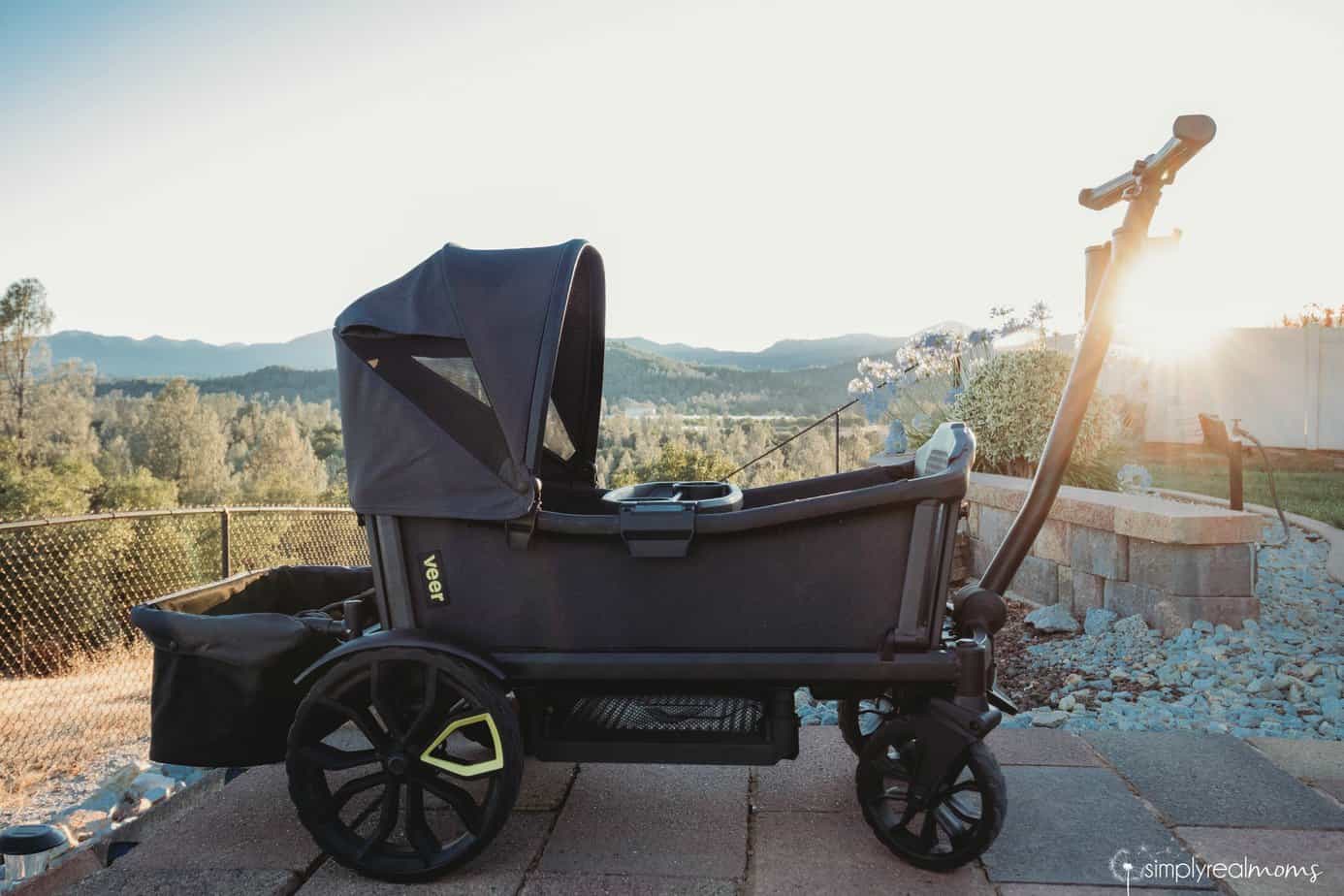 Parenthood is an adventure, and for adventurous parents the Veer Cruiser is there to stroll along with them.
I have toddlers who were born only 15 months apart and for the most part we don't use a stroller (because running out that energy benefits mama!) but there are still many times where we still need one. I'm not sure if you've ever tried to take more than one toddler anywhere but they tend to scatter and it can make even the simplest of outings difficult. The problem is my boys are already too tall for stroller seats and we've been just dealing with the scattering little ones the best we can…
And then I was introduced to the Veer Cruiser and we haven't looked back.
This is the ultimate crossover for parents-an all terrain wagon that pushes with the comfort of a high end stroller. The kids think it's cool and so does every stranger we pass but what did I think of it?
I think I have my sanity back.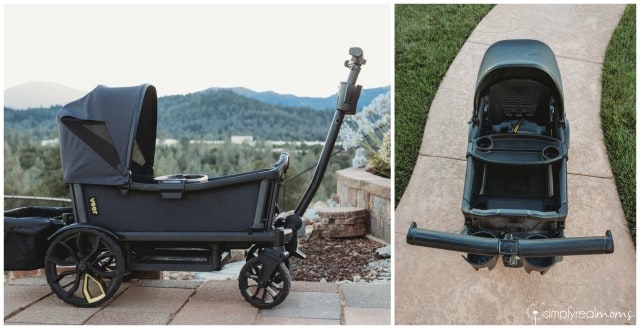 Let's start with the amazing features:
The Veer Cruiser has a strong aluminum frame and is covered in stain and fade resistant fabric. Basically it can take the wear and tear of my busy family and that is worth it's weight in gold!
We love that the two seats each have a 3-point harness-no toddlers jumping ship to run off!
The Veer Cruiser comes with 4 cup holders in the box: 2 parent cup holders and two on the snack tray for the kiddos. I absolutely LOVE that the parent cup holders on the handle swivel to keep the cups upright no matter the angle of the handle! It's the little things that impress me and I just love that feature. You can also add 4 additional cup holders if you need them.
It's a breeze to fold (and it folds flat!). I can fold and unfold it one handed, which is my biggest test with any stroller. If I can do it with a busy toddler on my hip I'm happy. The cruiser does it! It folds fairly flat with the wheels attached but can fold totally flat with the wheels removed (which is also VERY easy to do).
It can be pulled like your typical wagon or pushed like a stroller, depending on your wants or needs. The handle locks into place, making pushing the Cruiser over rougher terrain a breeze. The handle also unlocks to make pulling it more comfortable.
With summer in full swing, my family has been traveling a lot more and our Veer Cruiser has been by our side. We've taken it hiking, 
sightseeing
and on road trips thanks to it taking up considerably less space in our van than any double stroller we've ever had.
We are absolutely in love with our Veer Cruiser and the freedom it has brought our family. Whether I am going to the store or going on a vacation, it takes away the worry of my little ones running off in separate directions. My kids love it because they are able to face each other and what toddler doesn't love a wagon ride?
Veer has so many accessories for the Cruiser, you are sure to be able to create the perfect Cruiser for your family! Accessories include:
Infant Car Seat Adapter
Sun Canopy (shown on ours)
Bug Sheild
Nap System (a baby bed!)
Foldable Storage Basket (shown on ours)
So the Cruiser can follow your family on all of their adventures from birth on! Each seat can hold up to 55lbs so it will be used in our family for years to come!
You can find Veer:
Online
Facebook
Instagram
*We received product for review purposes but all opinions are our own.