Caramel Apple Fruit Turkey ~ How to Make
Several years ago I made this fruit turkey centerpiece for Thanksgiving. It was adorable, a total hit, and… took forever to make! This year I decided to make a caramel apple fruit turkey that was quick, easy and still a total hit!
How to Make a Caramel Apple Fruit Turkey:
What you will need.
7-10 different colored apples
Pineapple juice
Pear
Cheese
Toothpicks
2 Raisins
Caramel
Pretzel sticks
Start by cutting some cheese feet, and a thick triangle for a beak. Set aside.
Assemble Turkey Head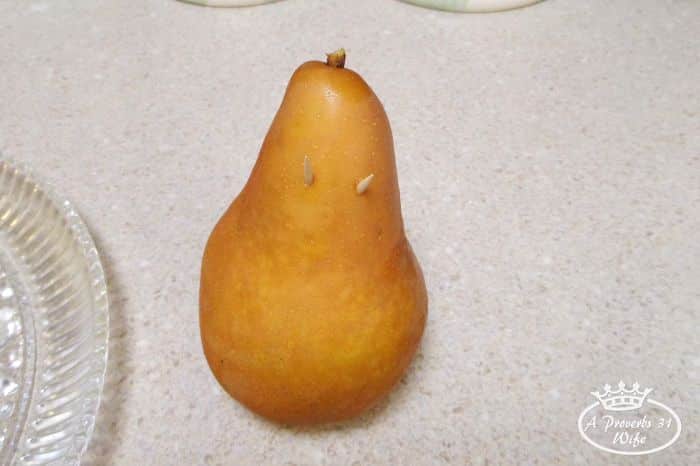 I used a bosc pear because it's longer and also a brown color. Take your tooth picks and poke them at an angle down into the pear where you want the eyes to be.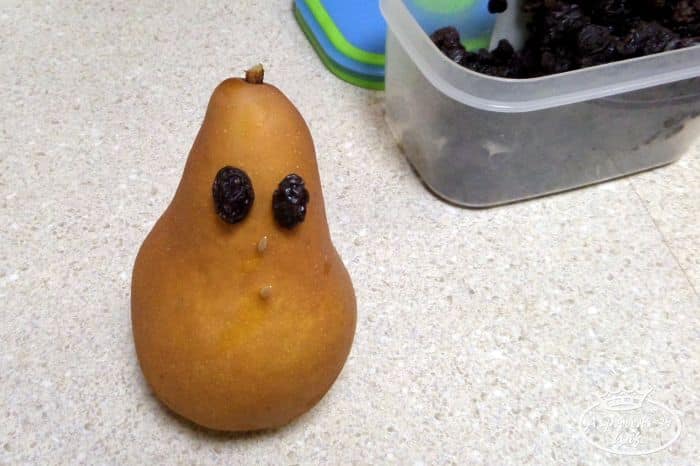 Press the raisins onto the toothpicks. Next push two more toothpicks in to put the beak on.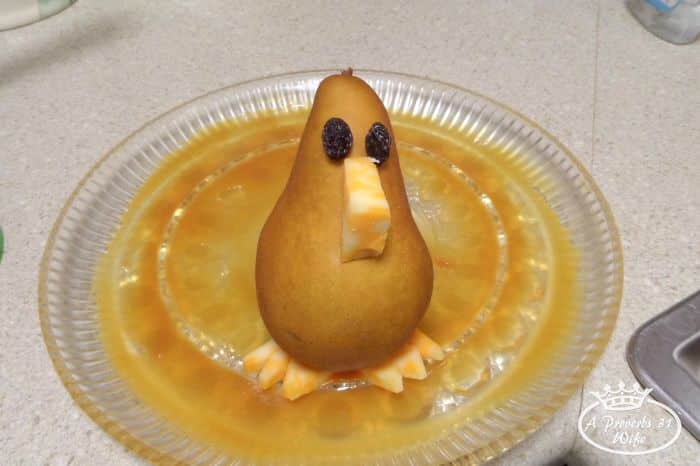 I spread a thin layer of caramel on the bottom of my plate, this kept the apple slices from sliding around quite so bad.
I then placed my pear turkey's (very poorly cut) cheese feet in the caramel and sat the turkey head on top. I was in a hurry putting this bad boy together and forgot to take a picture of the feet. But in case you are wondering, I had to put a small piece of the cheese under the back part of my pear to keep him from falling backwards.
Give your fruit turkey some feathers: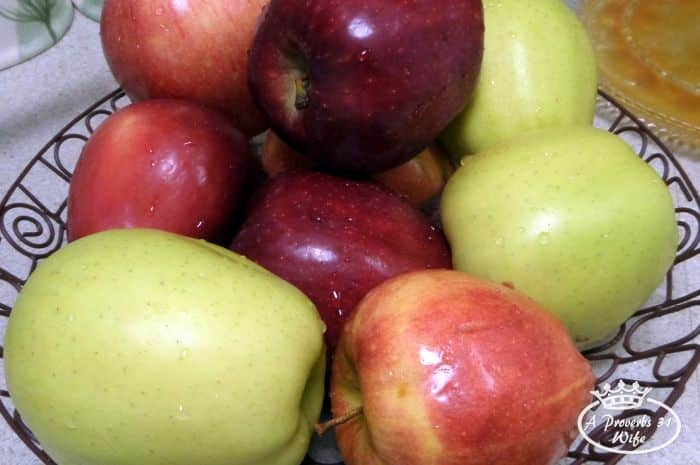 The apples I bought were huge! I ended up using 3 yellow delicious, 2 gala and 2 red delicious to make his feathers.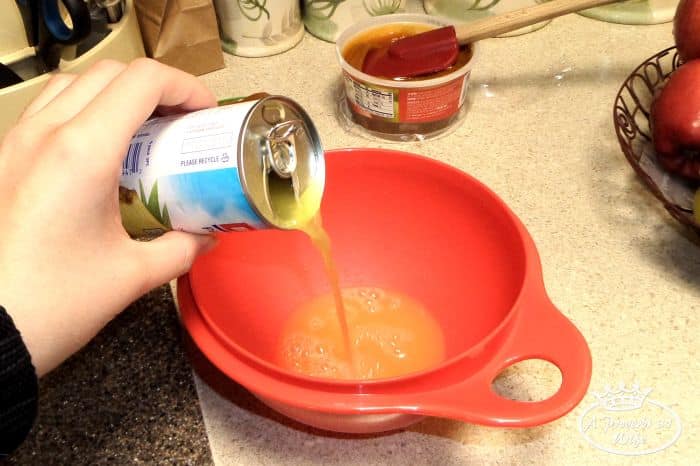 Pineapple juice is a sweet way to keep your apples looking pretty and white long after being cut. I used an apple cutter and dropped the slices right into the juice before I put them on the plate.
I wanted red next to the turkey and yellow on the outside, which put the slightly orange galas right in the middle.  I started by placing the red apple slices around the pear, working from the front to the back on the left side, then the front to back on the outside. The peels all face the front.
I did the same thing with the yellow delicious, front to back, front to back. By doing the inside feathers (aka apple slices) and then the outside feathers, it gave me a pretty clear idea on where the rest of my "feathers" needed to go.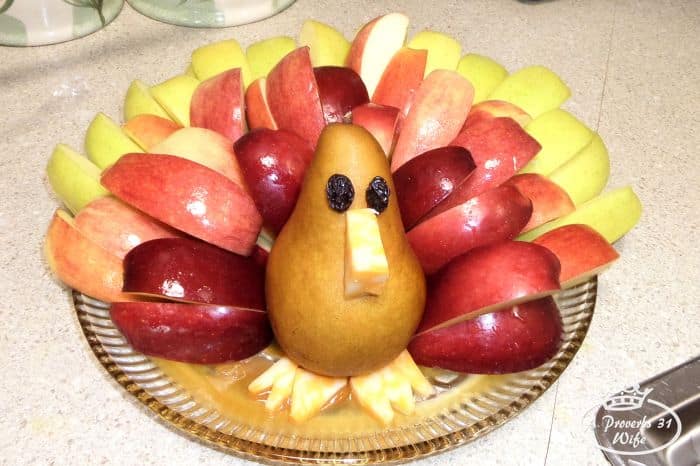 After that I just started placing apple slices. I did my best to make sure the peelings were all facing forwards and just had fun with it.
Give your Caramel Apple Fruit Turkey a bit of "Straw"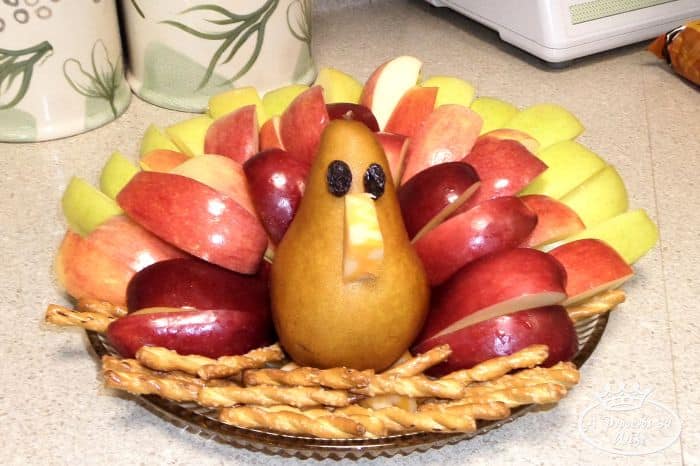 These braided butter twist pretzels made great "straw" for my turkey to sit on. All-in-all, I thought he turned out super cute!
I think it took me about 20 minutes to put him together. I sat him on the table with the rest of the caramel; 2 hours later all that was left of my caramel apple turkey, was an apple slice, the cheese feet, and a pear with 4 toothpicks in it!
If you want to know how to make a fruit turkey with cheese and grape skewers, check out this turkey centerpiece I made several years ago. 🙂