Chocolate Cake Mushrooms for Alice in Wonderland Desert Table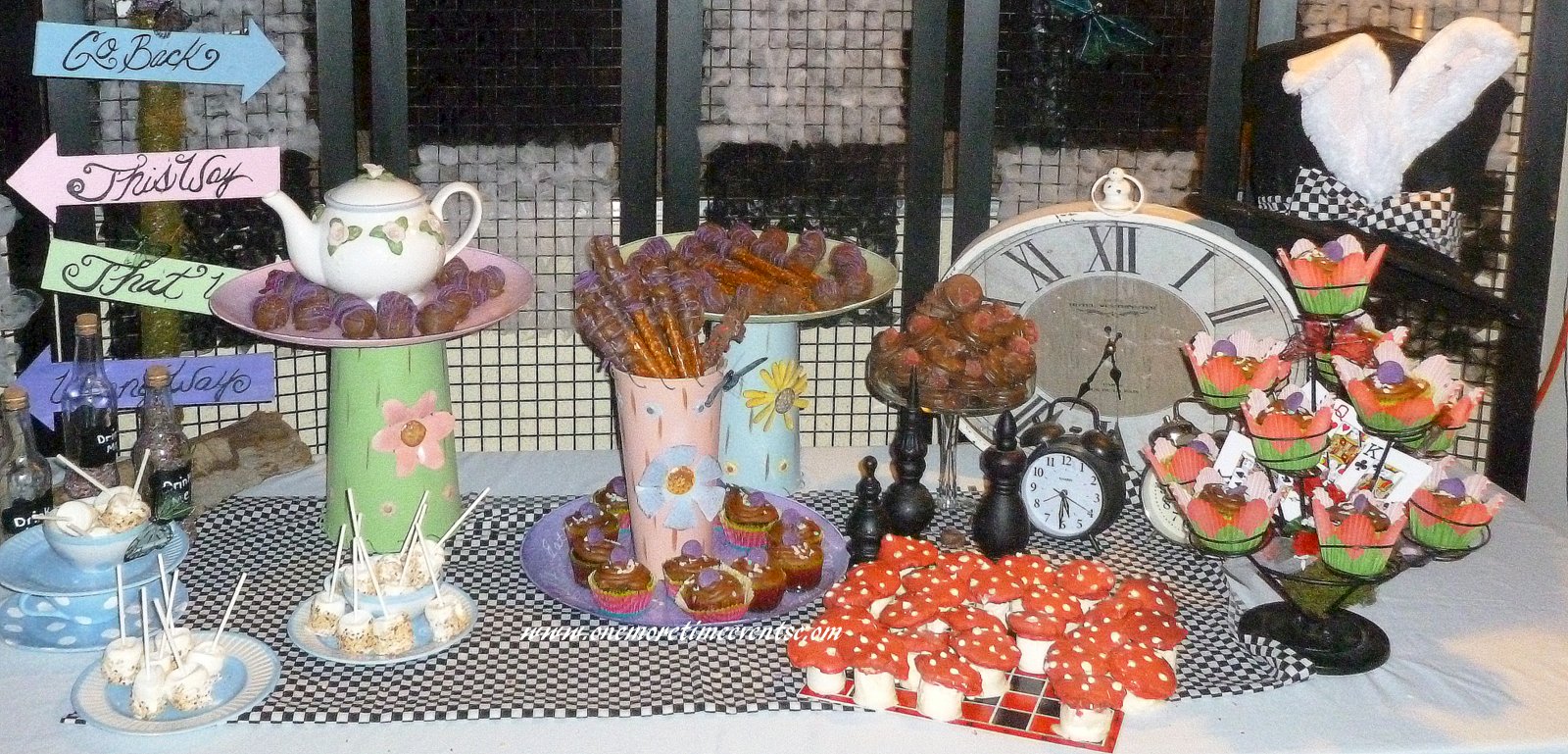 Today I'm excited to introduce Tammy from
One More Time Events
. Today she is sharing how to make Chocolate cake Mushrooms for an Alice in Wonderland themed party! She is a sweet gal and rocks at party planning!
Chocolate Cake Mushrooms for Alice in Wonderland Dessert Table.
Hi all! I just want to say a big THANK YOU to Kendra for having me…I'm so excited to be guest posting at
A Proverbs 31 Wife
!
One More Time Events is an online resource for do-it-yourself, decor, home projects and more…
Basically, anything that keeps the creative juice's flowing.
Outside of blogging and creating, another love of mine is hosting themed dessert tables.  Today I am going to share my most recent event and how to make chocolate cake mushrooms…
All props were made except the clocks.  The desserts severed were white chocolate dipped marshmallows with turtle crunch topping, Chocolate dipped oreos, dipped mushrooms, caramel chocolate dipped pretzels, chocolate cupcakes with chocolate butter cream frosting and chocolate chip cake balls.
How to make Chocolate cake Mushrooms.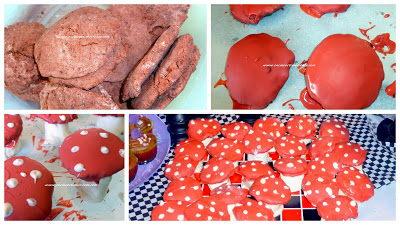 To make the mushrooms, I made cake balls, but these balls were flattened to create the tops of the mushrooms, they were then dipped in red chocolate and placed on a dipped white chocolate marshmallow and dotted with white chocolate. They were the hit of the party, everyone loved them.
I hope you enjoyed this post as much as I enjoyed doing this guest post.
I would love for you to stop by
One More Time Events
anytime…
Thank you so much for hanging with me today, and thank you Kendra for having me!