49 Powerful & Inspirational Christian Quotes for Women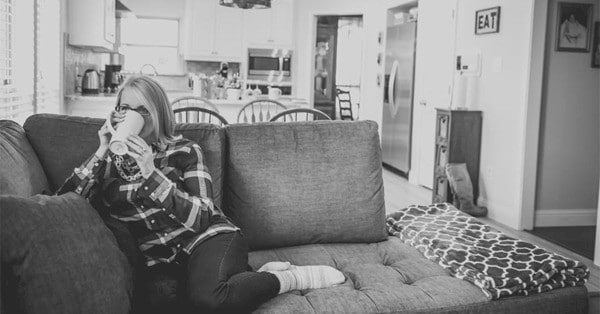 If you are looking for a nugget of wisdom from Christian influencers and authors to inspire or encourage you, you're going to love this list of quotes I put together. It includes nearly 50 of the best Christian quotes of all time regarding a variety of life topics. These quotes aren't bible verses; rather they are quotes from wise men and women who help shape our spiritual transformation and walk with God.
If you find a quote you love, be sure to Pin it. Just click the big red Pin button above and save it to your favorite Pinterest board or share it out on Facebook or Twitter! Also, don't forget to download our Time Alone With God printable to go deeper and get more out of your quiet time!
[elementor-template id="10291″]
Christian Quotes About Being a Godly Woman
"A woman's heart should be so close to God that a man should have to chase Him to find her." ― C.S. Lewis
"The fact that I am a woman does not make me a different kind of Christian, but the fact that I am a Christian makes me a different kind of woman."― Elisabeth Elliot
"When a woman is absorbed with God's glory, she will interpret her life according to His Truth" ― Susan Hunt
Don't be content with the Christian desk calendar approach to Christianity. Don't be satisfied with a daily practical saying or some three-step process for being a good wife or a better friend. God has both called you and equipped you to know him. We have no excuse to remain ignorant of his character. Seek God's face. Understand his character. Pursue knowledge of him, for apart from the "fear of the Lord" and "the knowledge of the Holy One" (Proverbs 9:10) we have no hope for being a wise mother, sister, wife, or friend." ― Wendy Horger Alsup, Practical Theology for Women: How Knowing God Makes a Difference in Our Daily Lives
Quotes About Parenting & Motherhood
"Change must begin with the parent. In Deuteronomy 6:6, God tells parents, "these words that I command you today shall be on your heart." Our children need to see in our own lives daily what we want to see in theirs." ― Martha Peace, Faithful Parent: A Biblical Guide to Raising a Family
"The key is to understand that our children don't belong to us—they belong to God. Our goal as parents must not be limited by our own vision. I am a finite, sinful, selfish man. Why would I want to plan out my children's future when I can entrust them to the infinite, omnipotent, immutable, sovereign Lord of the universe? I don't want to tell God what to do with my children—I want Him to tell me!" ― Voddie T. Baucham Jr., Family Driven Faith: Doing What It Takes to Raise Sons and Daughters Who Walk with God
Quotes About Relationships – Friendship, Marriage & Love
"If our heart's foundation is solid, based on God's truth, design, and purpose for us, we will be able to build healthy, God-honoring relationships even though we are flawed people living in a broken world. By contrast, broken community is always the result of broken foundations." ― Timothy S. Lane, Relationships: A Mess Worth Making
"In any relationship, there will be frightening spells in which your feelings of love dry up. And when that happens you must remember that the essence of marriage is that it is a covenant, a commitment, a promise of future love. So what do you do? You do the acts of love, despite your lack of feeling. You may not feel tender, sympathetic, and eager to please, but in your actions, you must BE tender, understanding, forgiving and helpful. And, if you do that, as time goes on you will not only get through the dry spells, but they will become less frequent and deep, and you will become more constant in your feelings. This is what can happen if you decide to love." ― Timothy Keller, The Meaning of Marriage: Facing the Complexities of Commitment with the Wisdom of God
"Marriage is a covenant relationship between me, my wife and Jesus. And there is no exiting out of that covenant relationship. … God defines the terms, we don't. It's a union built entirely on trust. Trust, first in God — that as we move ahead in the power of the Spirit, by faith, God will work all things together for good, no matter the circumstances." ― Kirk Cameron
Quotes About Knowing God
"But to enjoy him we must know him. Seeing is savoring. If he remains a blurry, vague fog, we may be intrigued for a season. But we will not be stunned with joy, as when the fog clears and you find yourself on the brink of some vast precipice." ― John Piper, Desiring God: Meditations of a Christian Hedonist
"The marker of those who understand the gospel of Jesus Christ is that, when they stumble and fall, when they screw up, they run to God and not from him, because they clearly understand that their acceptance before God is not predicated upon their behavior but on the righteous life of Jesus Christ and his sacrificial death." ― Matt Chandler, The Explicit Gospel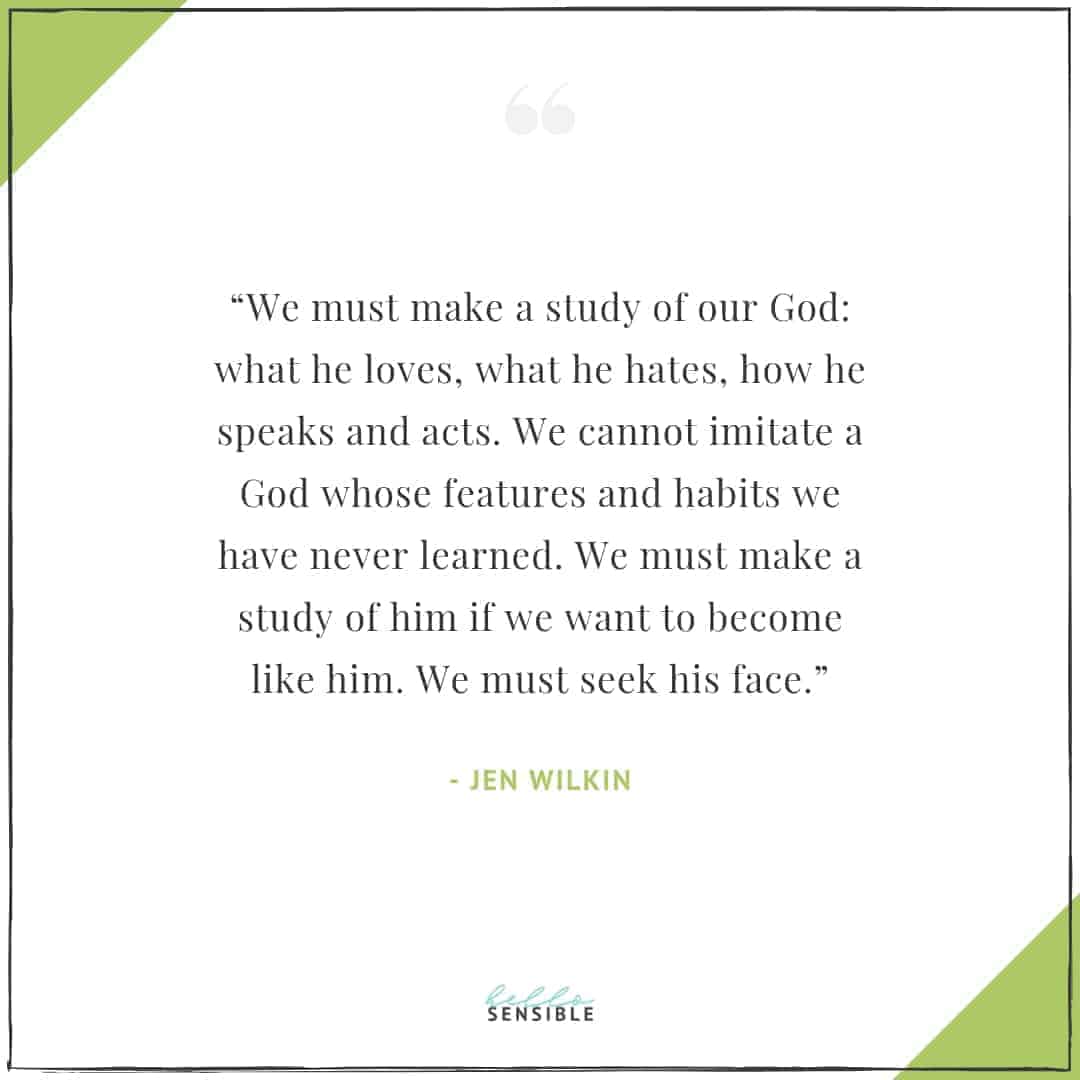 Christian Quotes About Patience & God's Timing
"But because I believe God's plans for me are better than what I could plan for myself, rather than run away from the path he has set before me, I want to run toward it. I don't want to try to change God's mind—his thoughts are perfect. I want to think his thoughts. I don't want to change God's timing—his timing is perfect. I want the grace to accept His timing. I don't want to change God's plan—his plan is perfect. I want to embrace his plan and see how he is glorified through it. I want to submit." ― Nancy Guthrie, Holding on to Hope: A Pathway Through Suffering to the Heart of God
"God never withholds from His child that which His love and wisdom call good. God's refusals are always merciful — "severe mercies" at times but mercies all the same. God never denies us our hearts desire except to give us something better." ― Elisabeth Elliot
Quotes About Trusting God
"But God doesn't call us to be comfortable. He calls us to trust Him so completely that we are unafraid to put ourselves in situations where we will be in trouble if He doesn't come through." ― Francis Chan, Crazy Love: Overwhelmed by a Relentless God
Christian Quotes About Our Identity
"My hands, head, face, legs, hips, hormones, private parts, voice, feet, fingers, feelings, were all made by Him and for Him. Apparently, this body was never mine to begin with – it was given to me from Somebody, for Somebody. Somebody who'd made it for glory and not shame. Until I got to know Him though, my identity would be made up of whatever dust that flew up from the devil's feet as he ran through the earth." ― Jackie Hill Perry, Gay Girl, Good God: The Story of Who I Was, and Who God Has Always Been
"Whether or not we see it, worship is the fundamental dynamic of our molding. And this is why, no matter how fiercely independent we are, we never find our identity within ourselves. We must always look outside of ourselves for identity, to our group fit and to our loves. Both dynamics reveal the truth: we are becoming like what we see. We are becoming like what we worship. Or, to put this in Facebook terms directly, we are becoming like what we like." ―Tony Reinke, 12 Ways Your Phone Is Changing You
Inspiring Quotes About Gratitude
"Grumbling and gratitude are, for the child of God, in conflict. Be grateful and you won't grumble. Grumble and you won't be grateful." ― Billy Graham
"Jesus went without comfort so that you might have it. He postponed joy so that you might share in it. He willingly chose isolation so that you might never be alone in your hurt and sorrow. He had no real fellowship so that fellowship might be yours, this moment. This alone is enough cause for great gratitude!" ― Joni Eareckson Tada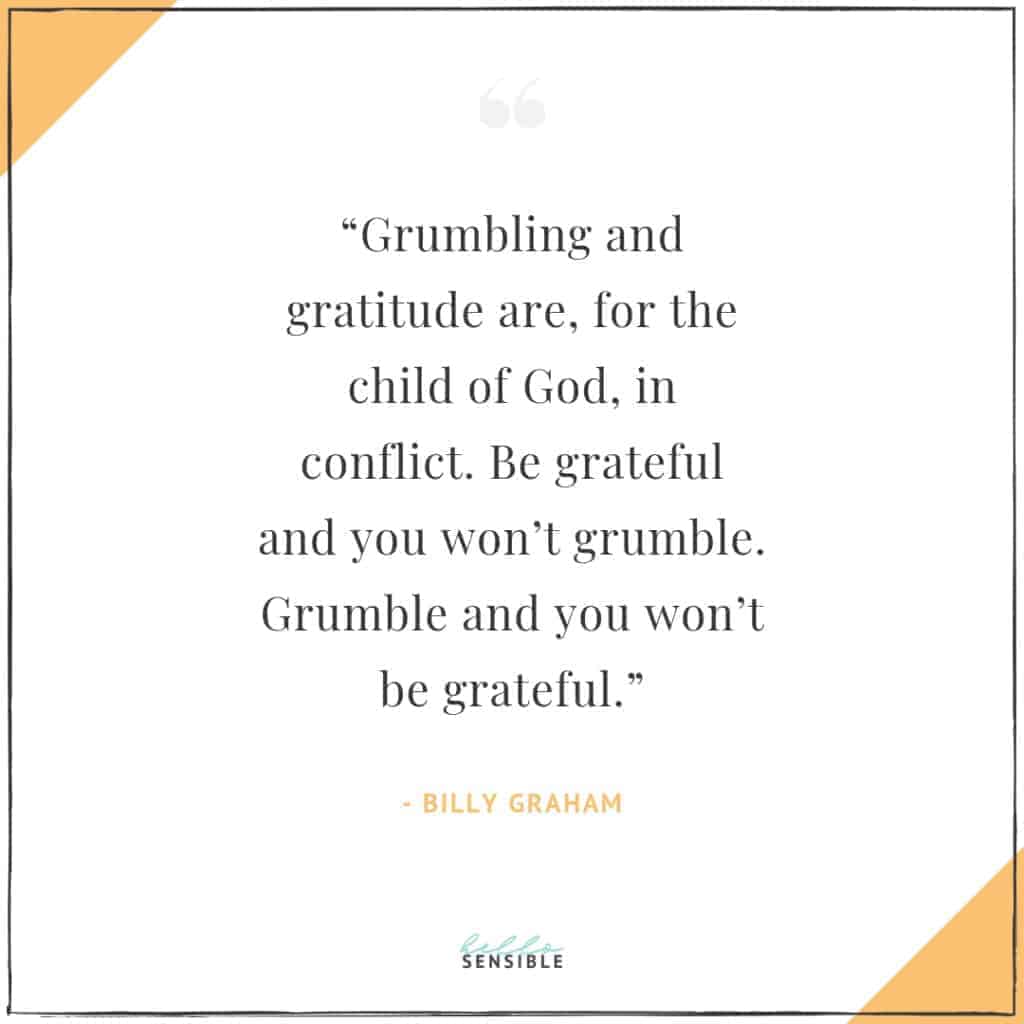 Christian Quotes About Enduring Trials
"We mustn't allow our circumstances and disappointments to become the excuse for the choices we make in life. God is greater than all of that, and He can bring beauty out of ashes. Our trials come, Augustine said, "to prove us and to improve us." ― Alistair Begg, The Hand of God: Finding His Care in All Circumstances
"When you remember that nobody has ever done anything as horrific to you as you have done to Jesus, you can respond graciously to people when they sin." ― Todd Friel
"No healthy Christian ever chooses suffering; he chooses God's will, as Jesus did, whether it means suffering or not." ― Oswald Chambers
"It does not matter how great the pressure is. What really matters is where the pressure lies — whether it comes between you and God, or whether it presses you nearer His heart." ― Hudson Taylor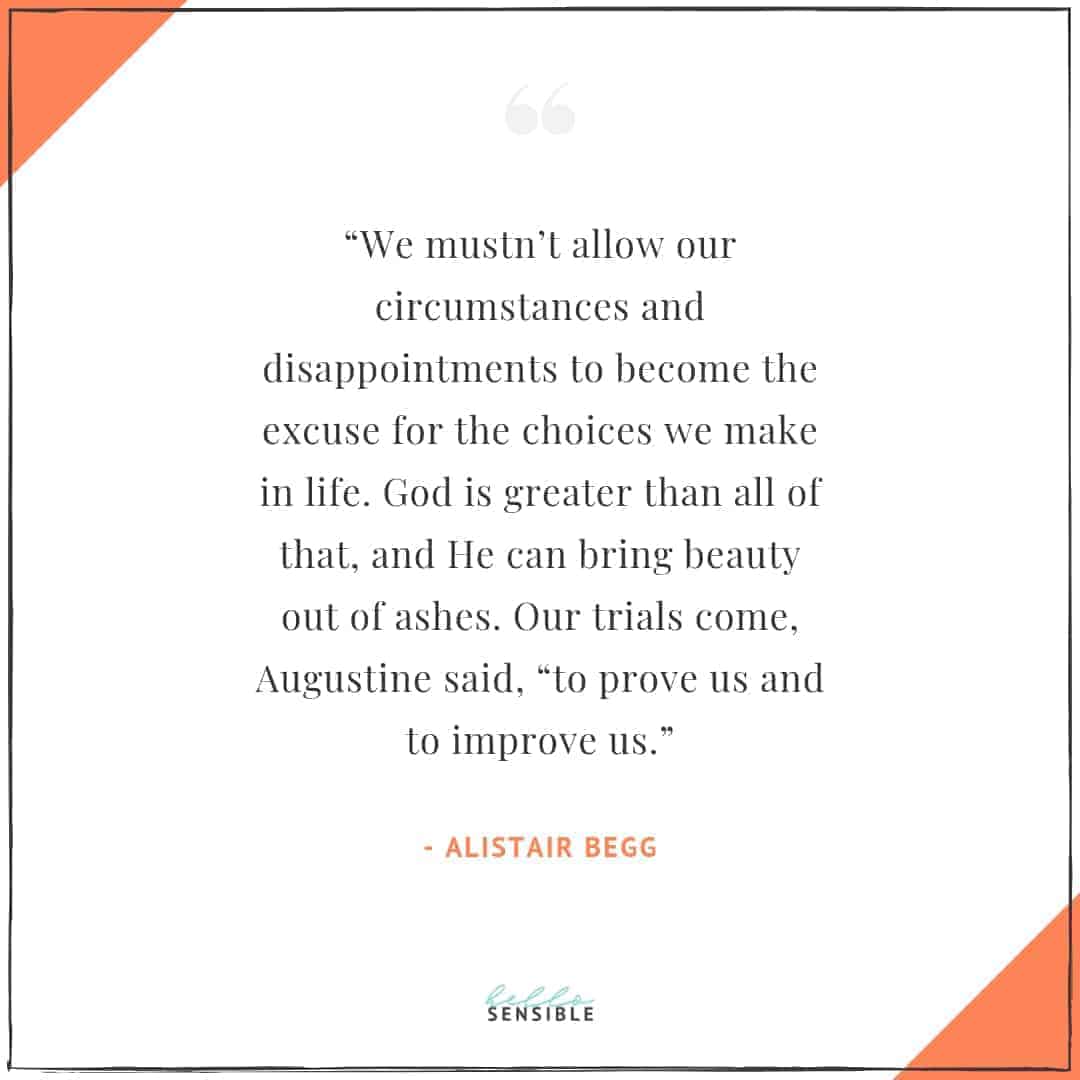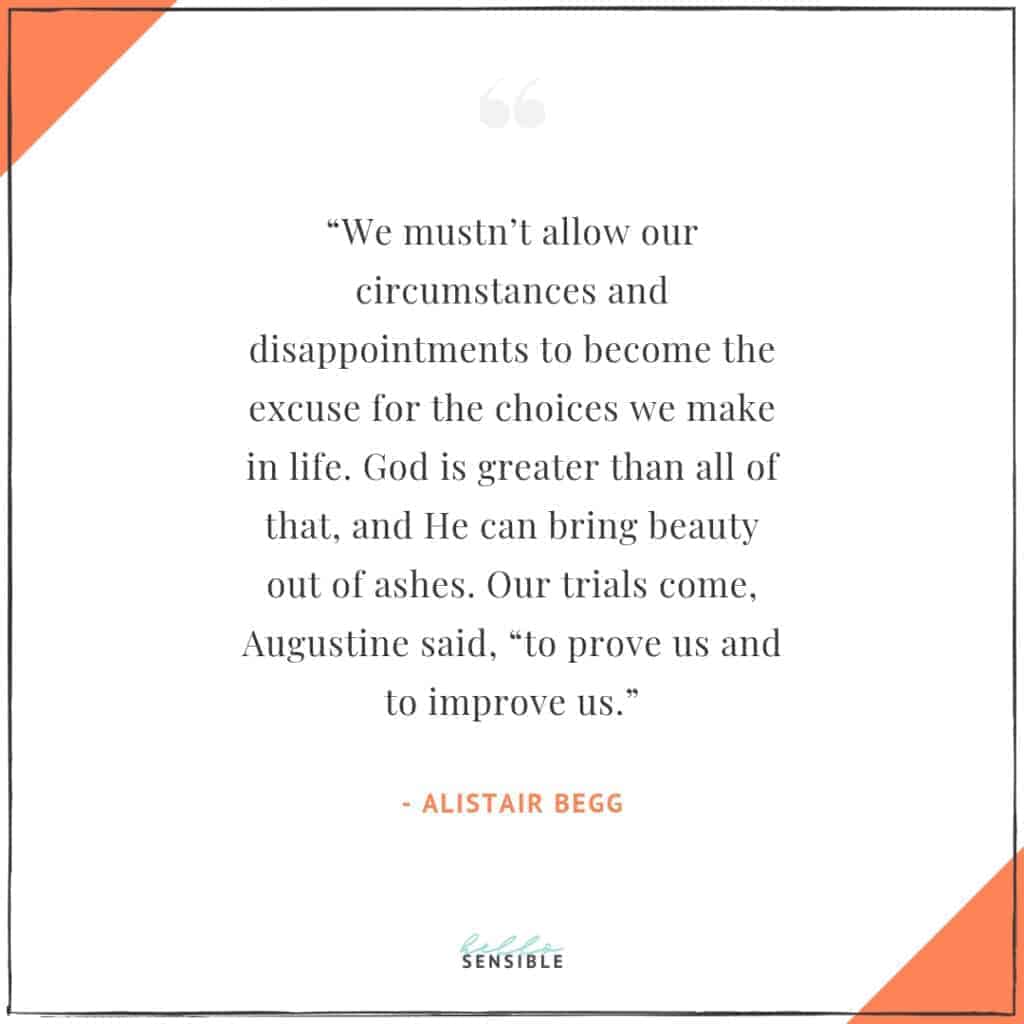 Quotes About the Pervasiveness of Sin
"Sin, when in the body, cannot stay put. It's not a guest that stays in one room, making sure not to disturb the others. It is a tenant that lives in everything and goes everywhere. It can bleed into every part, choking out anything holy. The glass shattered and broke when it moved in. Adam and Eve, God's first image-bearers, made to love and reflect God in creation, had now become the world's first sinners." ― Jackie Hill Perry, Gay Girl, Good God: The Story of Who I Was, and Who God Has Always Been
"It is only against the pitch blackness of the night that we see the glory of the stars. And it is only against the pitch blackness of man's radical depravity that we can begin to see the glories of the gospel." ― Paul David Washer
"Sin is not a mistake. A mistake is taking the wrong exit on the highway. A sin is treason against a Holy God. A mistake is a logical misstep. Sin lurks in our heart and grabs us by the throat to do its bidding. Remember what God said to Cain about his sin? It's true for us too. In the fourth chapter of Genesis, God warns Cain like this: 'Sin lies at the door. And its desire is for you, but you should rule over it' (Gen. 4:6). In accepting misrepresentations of the gospel that render sin anything less than this, you will never learn of the fruit of repentance." ― Rosaria Champagne Butterfield, The Secret Thoughts of an Unlikely Convert: An English Professor's Journey Into Christian Faith
The Honest Truth About Being a Christian
"The truth in God's Word isn't always easy to digest. It doesn't always feel good to live like He's called us to live. Sometimes we feel beat up and bruised as we seek to swim upstream against the culture and live out His plan, but He stretches us in ways that are ultimately for our good." ― Candace Cameron Bure, Dancing Through Life: Steps of Courage and Conviction
"The sign of whether you are indwelt by the Spirit is not that you have no bad desires, but that you are at war with them." ― John Piper
"No man will stand before the Father and be able to give the excuse, "I was born unloved by my Creator (Jn. 3:16). I was born un-chosen and without the hope of salvation (Titus 2:11). I was born unable to see, hear or understand God's revelation of Himself (Acts 28:27-28)." No! They will stand wholly and completely "without excuse" (Rm. 1:20), because God loved them (Jn. 3:16), called them to salvation (2 Cor. 5:20), revealed Himself to them (Titus 2:11), and provided the means by which their sins would be atoned (1 Jn. 2:2). No man has any excuse for unbelief (Rm. 1:20)." ― Leighton Flowers, The Potter's Promise: A Biblical Defense of Traditional Soteriology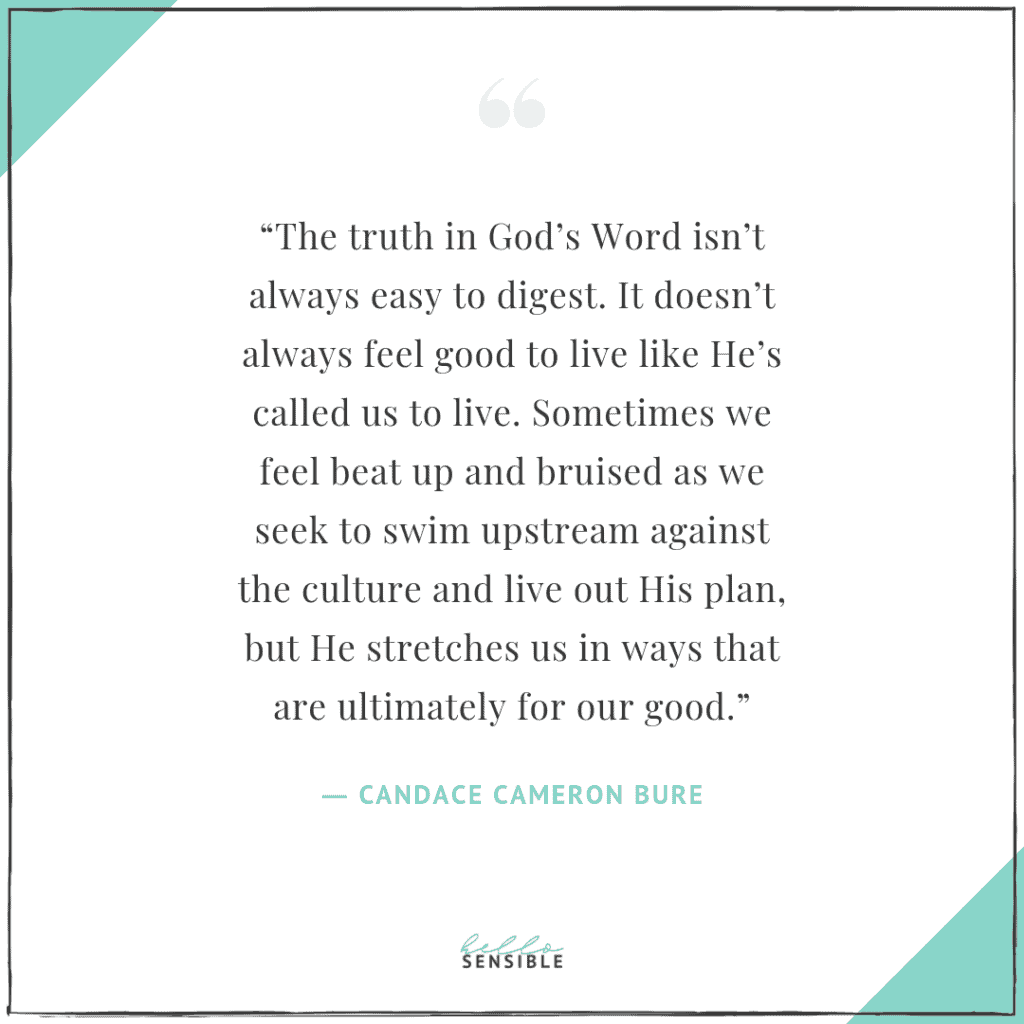 Christian Quotes About Emotions & Feelings
"My feelings are not God. God is God. My feelings do not define truth. God's word defines truth. My feelings are echoes and responses to what my mind perceives. And sometimes – many times – my feelings are out of sync with the truth. When that happens – and it happens every day in some measure – I try not to bend the truth to justify my imperfect feelings, but rather, I plead with God: Purify my perceptions of your truth and transform my feelings so that they are in sync with the truth." ― John Piper, Finally Alive: What Happens When We Are Born Again?
"There is nothing so deluding as feelings. Christians cannot live by feelings. Let me further tell you that these feelings are the work of Satan, for they are not right feelings. What right have you to set up your feelings against the word of Christ?" ― Charles Spurgeon
"The Christian life is not a constant high. I have my moments of deep discouragement. I have to go to God in prayer with tears in my eyes, and say, 'O God, forgive me,' or 'Help me.'" ― Billy Graham
Quotes About Bible Study
"Bible study is about learning what this thing we say is inspired actually means. Knowing what all its parts mean will give us a deeper appreciation for the plan of God for humanity, the salvation history of God's people, and the character of God. Jesus is the core component of all that, but there's a lot more to those things than the story of his life, death, and resurrection. If that was all God wanted us to know, he's have given us only the four gospels. It's evident he had more in mind." ― Michael S. Heiser, The 60 Second Scholar: 100 Maxims for Mastering Bible Study
If you want to hear God speak, read your Bible. If you want to hear God speak audibly, read your Bible out loud. ― Justin Peters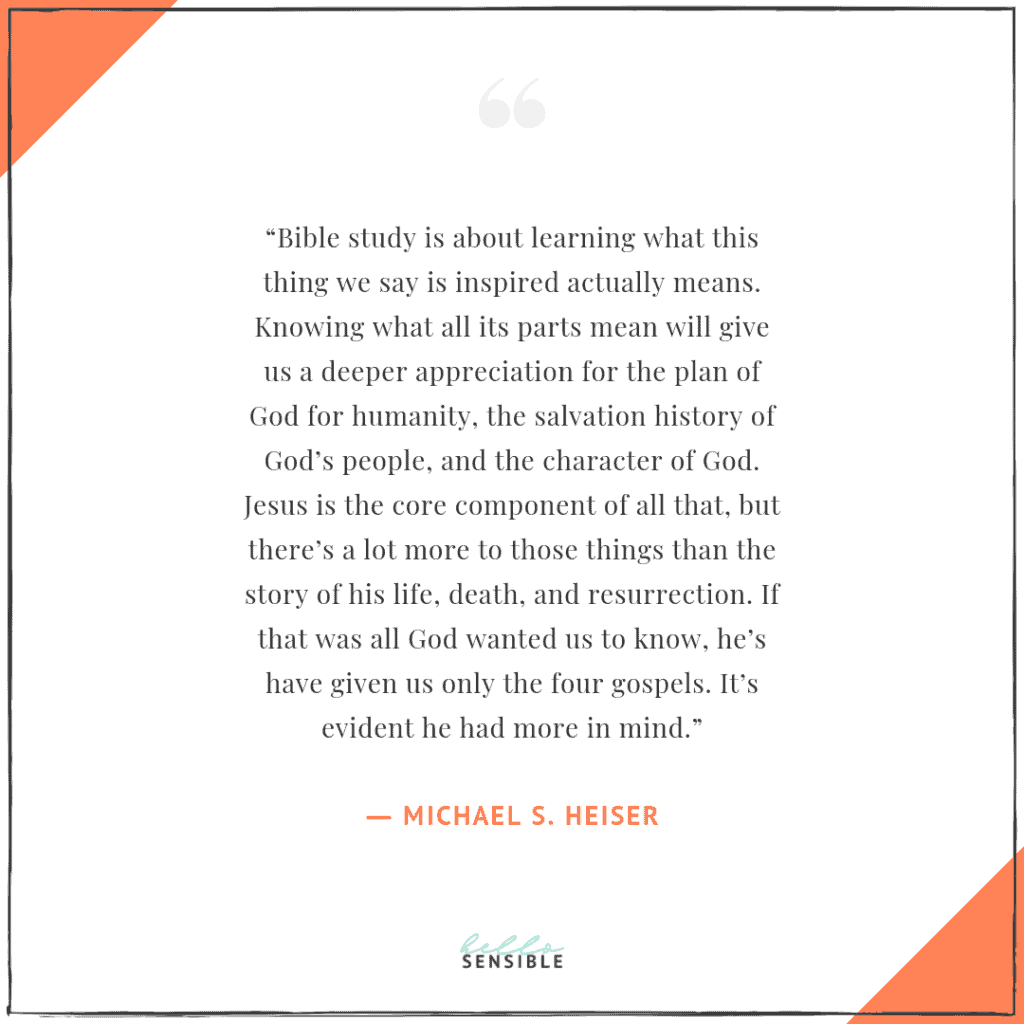 Inspiring Christian Quotes About Prayer
"Praying and sinning will never live together in the same heart. Prayer will consume sin, or sin will choke prayer." ― J.C. Ryle, A Call to Prayer
"No man is greater than his prayer life. The pastor who is not praying is playing; the people who are not praying are straying." ― Leonard Ravenhill
"The Bible says to pray unceasingly. How do we do that? You make our life a prayer — that's how. With every breath you breathe, it's constant awareness of Him. It's something that grows as you grow in your faith." ― Kathie Lee Gifford
Is prayer your steering wheel or your spare tire? ― Corrie Ten Boom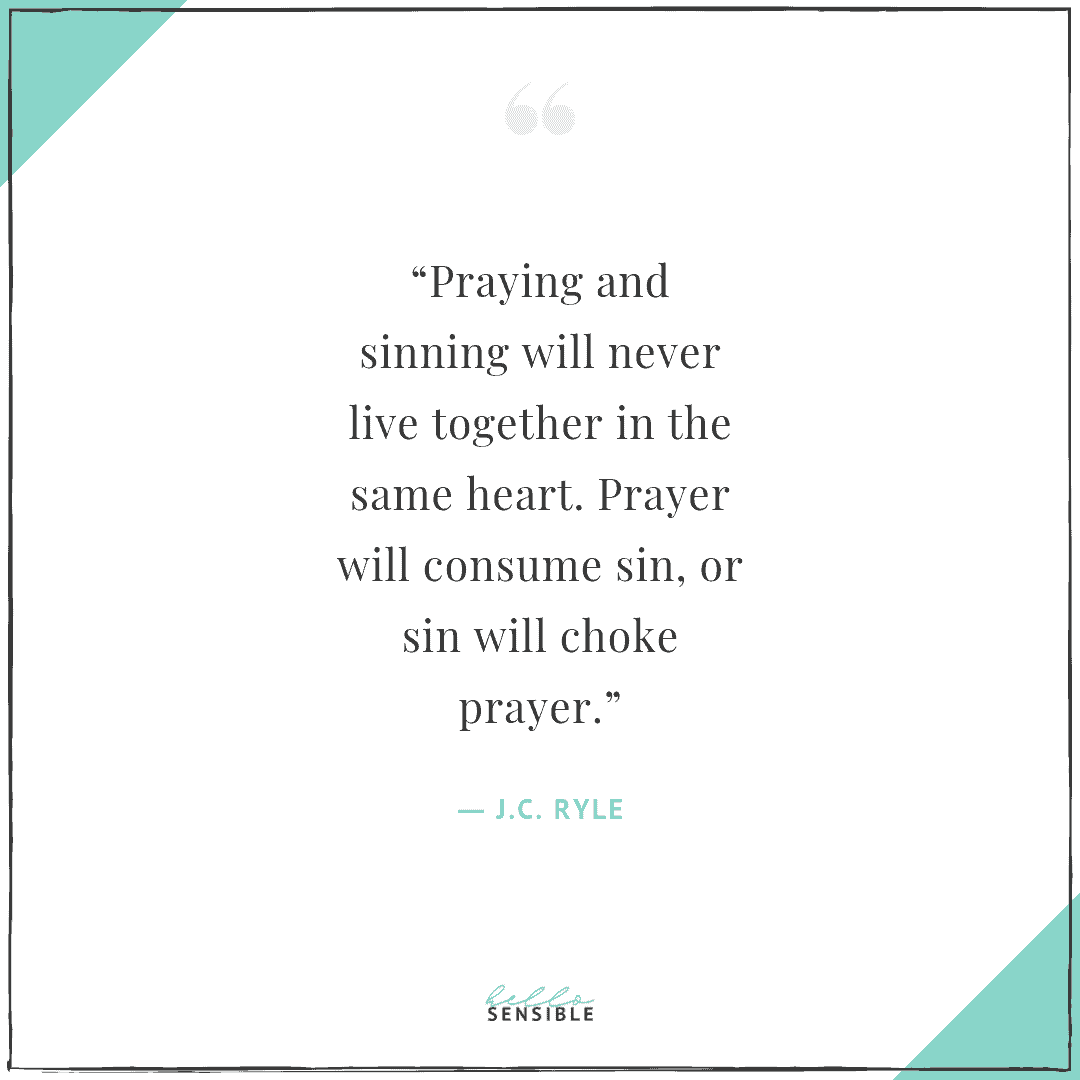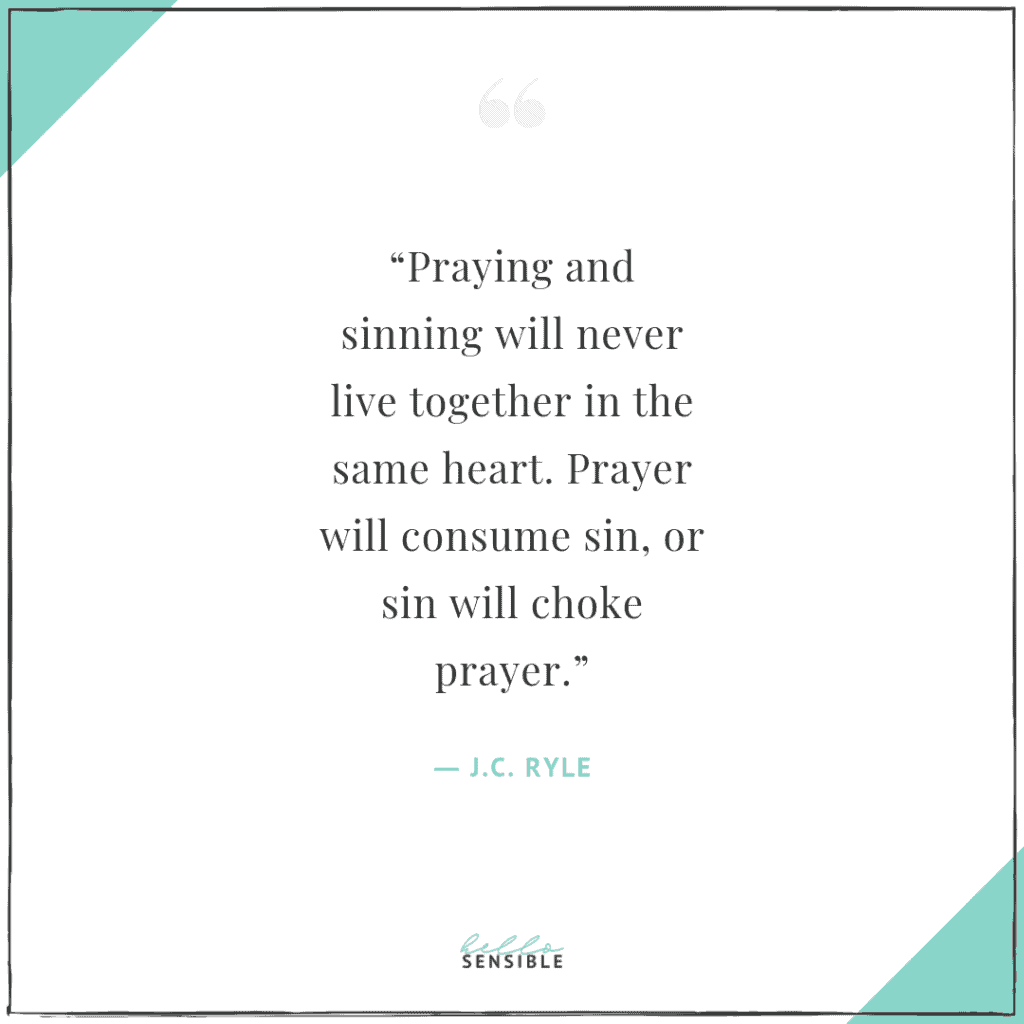 Wise Words About Jesus Christ, Our Almighty God
"Life is wasted if we do not grasp the glory of the cross, cherish it for the treasure that it is, and cleave to it as the highest price of every pleasure and the deepest comfort in every pain. What was once foolishness to us—a crucified God—must become our wisdom and our power and our only boast in this world." ― John Piper, Don't Waste Your Life
I believe that there are essential tenets of the faith that must remain infallible – namely the resurrection of Jesus as atonement for our sins and the doctrine that we are saved by God's grace through our faith. ― Al Bynum, A Professional Approach to Christian Apologetics
[elementor-template id="10291″]