Creamy Oyster Soup Recipe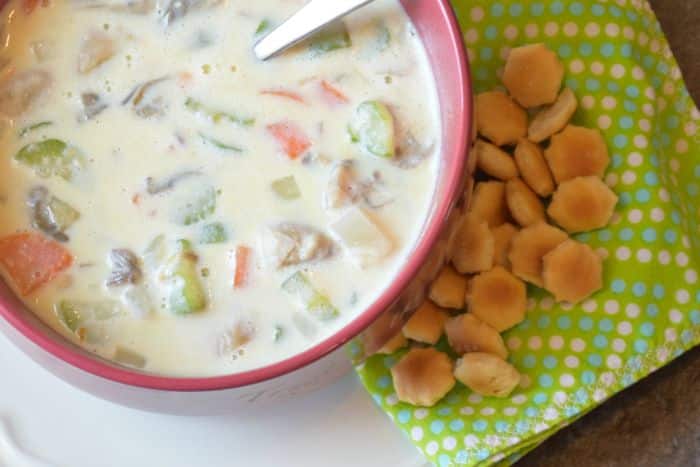 When sharing my shopping list for Aldi, I mentioned making oyster soup and a reader asked if I had a recipe. I do! Here is my Creamy Oyster Soup recipe you and your family's enjoyment.
My recipe really only serves two. I make it for the toddler and I at lunch. There's just enough left over for a small bowlful to enjoy later.
Chop your veggies small so they cook through faster, and you may omit the potato if you like, I simply feel like it makes it stretch a little bit more. So that being said, you could add another potato if you want it to go even further!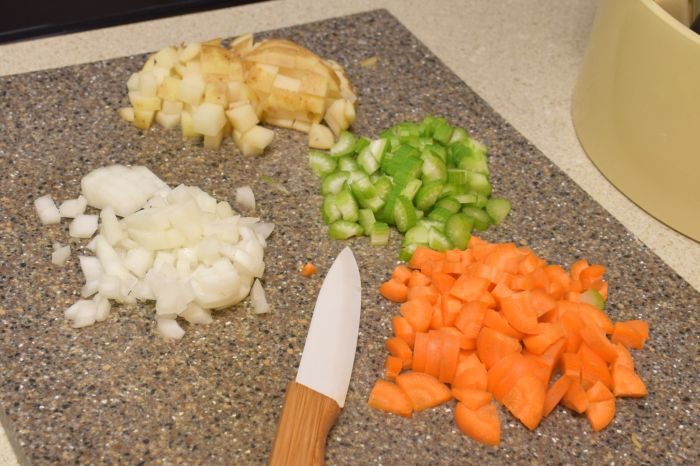 We really like canned oysters because they are soft and can be easily chewed. For the toddler's sake I also cut them up into chunks. Regardless, we both love this creamy oyster soup and it's especially good on cool days (which should be happening soon, sometime, it is nearly october after all… ANY day mother nature, I'm tired of sweating!).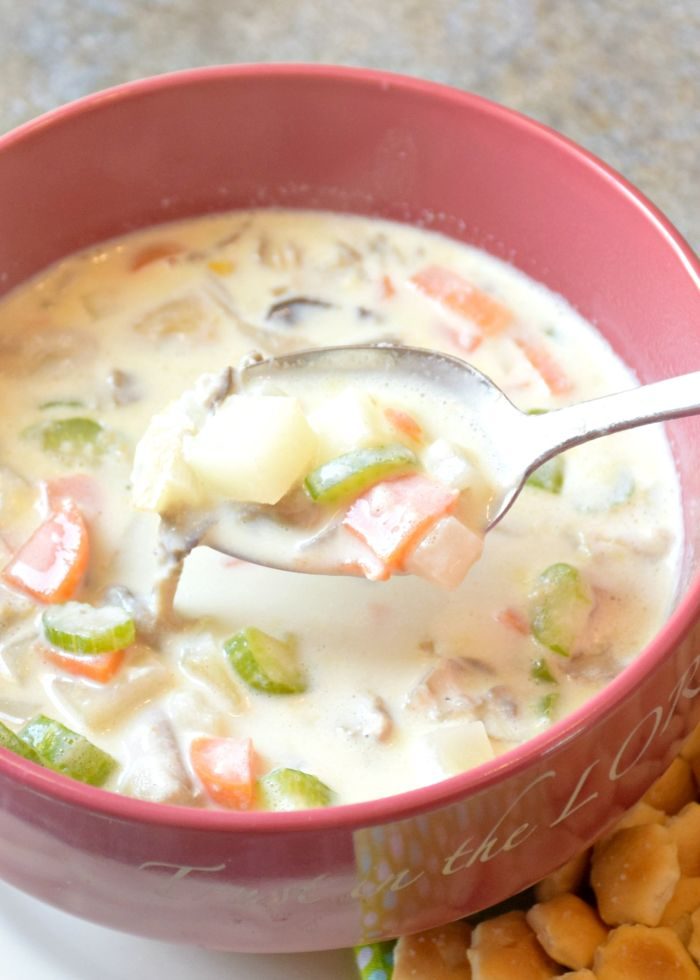 Creamy Oyster Soup recipe
Creamy Oyster Soup Recipe
This creamy oyster soup recipe is perfect for a light lunch and on cool days.
Author:
Kendra ~A Proverbs 31 Wife
Ingredients
2 tbsp butter
1 large carrot - diced
1 stalk celery - sliced
1 medium potato - diced
½ medium onion chopped
2 tbsp flour (I used a gluten free blend)
½ tsp salt
¼ tsp pepper
2 cups whole milk (I use raw milk which really makes it creamy)
8oz can of oysters + juice
Instructions
Melt butter and saute the carrots, onions, and celery until tender.
Stir in the flour, salt and pepper.
Pour in the oyster juice and milk.
Add potatoes and simmer on low heat for 30 minutes (or until potatoes are tender) stirring every 5- 10 minutes.
Add oysters (chopped if you like) and cook for another 5 minutes.

Crockpot version:
Saute veggies and add flour, then milk and oyster juice and oysters.
Pour into crock pot and cook on high for two hours