Creative Air Plant Decorations for Gifts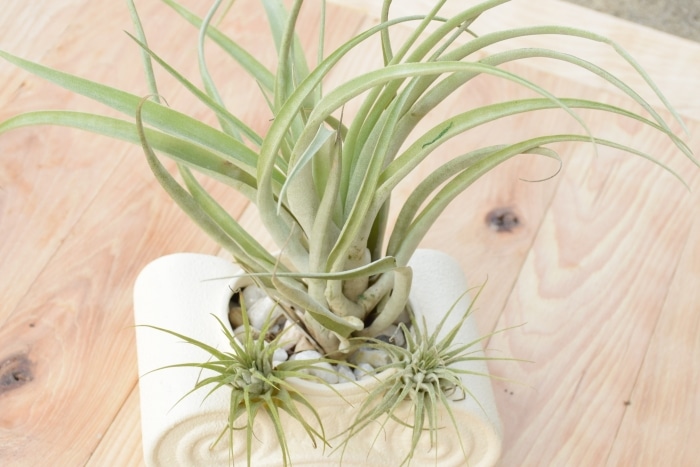 There were a lot of confused people last week when I posted a photo of my to-do list on Instagram and one task simply said: "air plants".
People were wondering if "air plants" meant placing house plants outside.
It made me chuckle. While I'm sure one could "air" their house plants, I was referring to my need to make my Creative Air Plant Decorations for Gifts.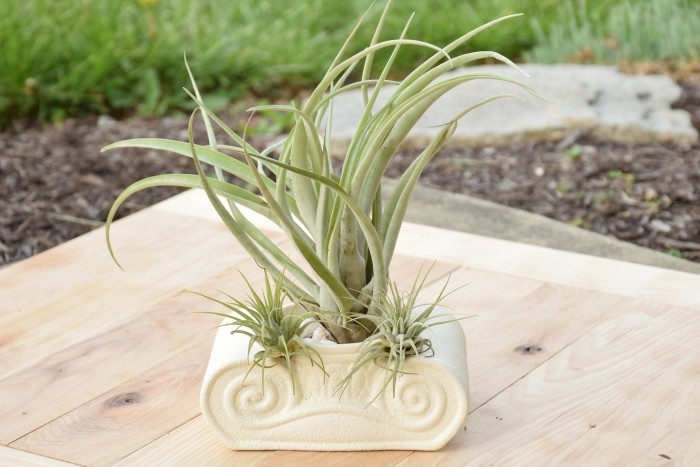 Air plants are in the Genus Tillandsia and there are over 500 species of them. These unique plants live in the air and are rootless. If you want to learn more about them, this site is great.
One of the perks in having a landscaper hubby is the plants. Oh the plants! Over the 5 years we've lived at our current house, we've had to buy very few plants.
Our full flowerbeds are a result of Jason bringing home plants that customers no longer wanted and many times they didn't look nice. Of course, it never takes long to revive them which is what we do.
You could say we "rescue plants". ::snicker!::
A recent perk, was a flower show the company set up for a week, and as they tore it down, they were tossing the plants. Jason grabbed a 15 different air plants in 4 or 5 different varieties and brought them home for me.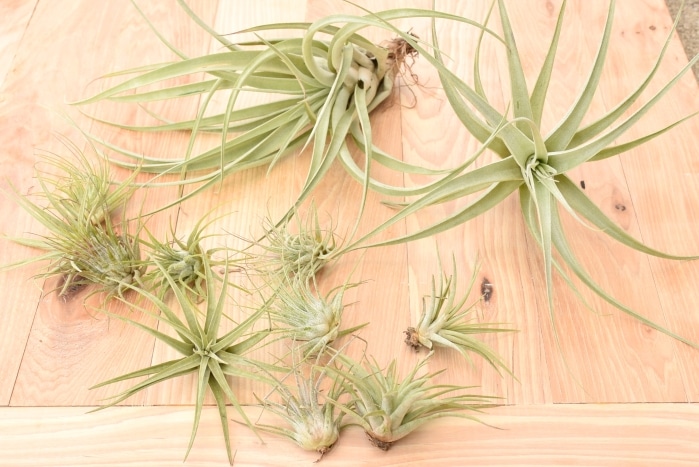 I needed some containers for them, so off to the thrift store we went. We couldn't find any terrariums, so had to get creative. Any idea how these are going to work?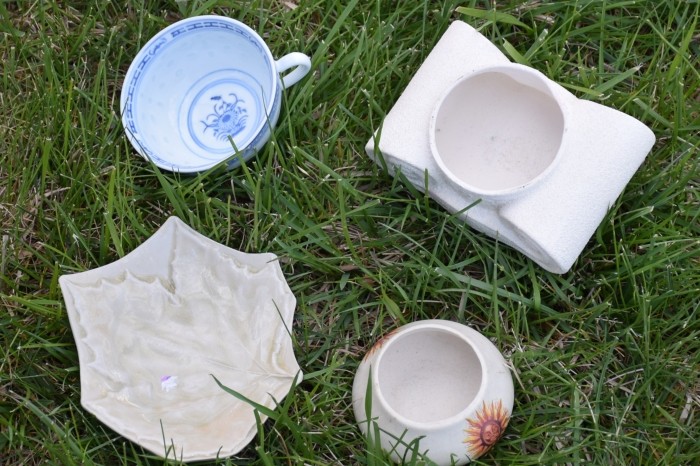 The two containers to the right weren't exactly the color I was hoping for, so out came my can of spay paint. ( I really love spray paint!) As you can see, the grass still received a small amount of over-spray in spite of my papers.
The over-spray is why I'm in the grass. Jason got tired of random sprays on the concrete. lol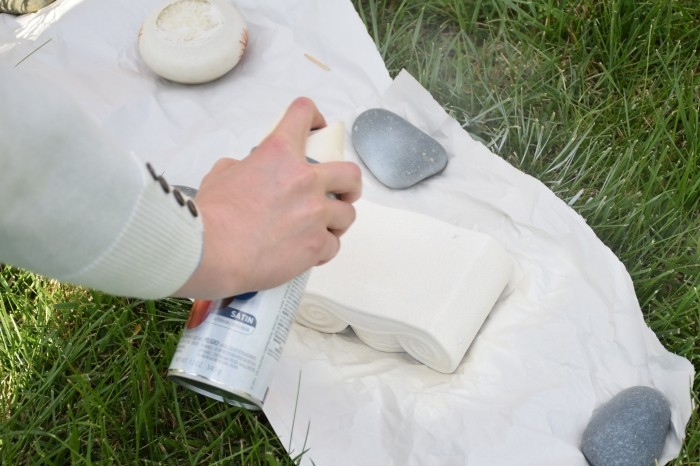 Creative Air Plant Decorations
For my project I needed:
Air Plants
Containers
Pebbles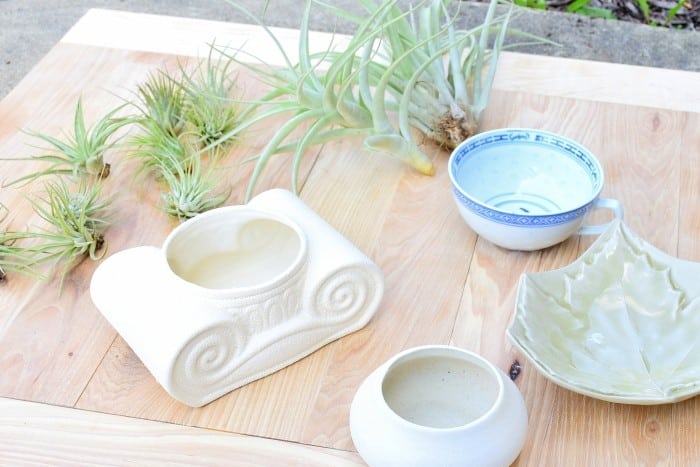 I hot-glued the small round vase in the bottom of the leaf and added pebbles to the containers. Now to artistically arrange the air plants.
After arranging and "planting" my air plants, I had several plants left over. I wanted a few for a spot in my bathroom, but still had too many.
Not one to throw away plants I poked around my odds-n-ends drawer a bit to see what I could find.
I came up with 2 little white jars that Jason had dug up on a random job-site and brought home. A good scrubbing and some pretty tape made them perfect!
With Mother's day coming up I won't have a hard time figuring out who to give these creative air plant decorations to now, will I?
If you would like to make your own creative air plants for decorations, you can order them here. They also sell terrariums already put together.
Have you ever grown Air Plants?
The plants in these pictures are in bad need of water. Jason brought them home and tossed them on the table and there they sat for almost a week. Air plants DO need plenty of water. 🙂