Early Spring Home Garden for Children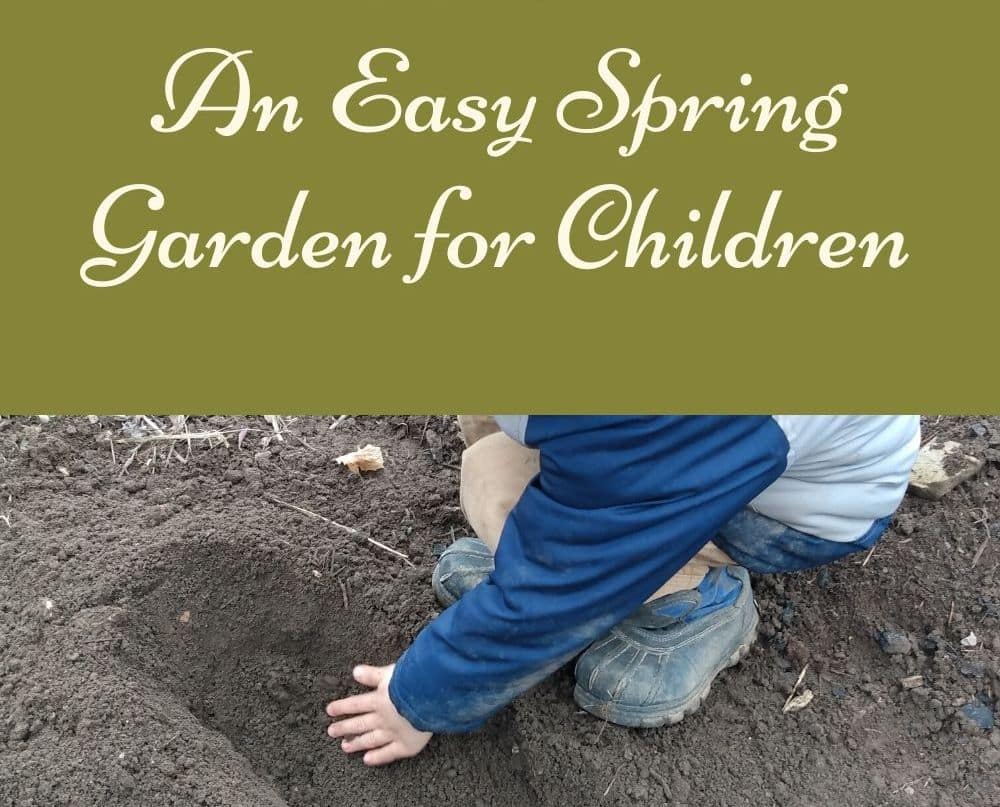 There is no better way to introduce the joy of growing things, and incidentally, get kids eating healthy than to get them involved with growing their food.
Set aside a small garden plot, or prepare a container garden, and try this easy vegetable garden to share the joy of gardening with kids.
By starting with a simple bed of salad greens, radishes and carrots, kids can see the seeds they planted sprout and grow and can harvest and prepare a table salad on their own.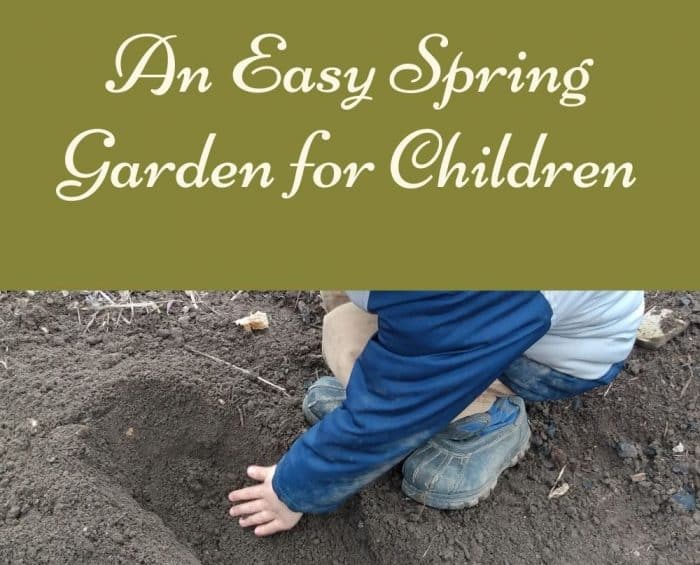 When is the right time to plant?
It's easy to get over-eager and plant seeds too soon. So how do you know the right time to plant a garden?
You want to make sure you're past the date of the last expected frost for your area. You can easily find your city and predicted last frost date here.
We got a little excited about nice weather and planted onion sets the other day. They are planted deep enough that I imagine they will be fine.
Preparing a Location for a Kid's Garden
A plot of roughly three feet by four feet, in a sunny, well-drained location, will make a good garden bed for the beginning child gardener.
A few weeks before planting, mark the edges of the plot and turn over the soil to a depth of at least six inches, or run a small garden tiller over the area. Spread a thin layer of finished compost over the soil and rake lightly to mix.
Choosing Seeds
Salad greens, radishes, green onions, and carrots make a beautiful first garden. They mature quickly, can be harvested over a period of several weeks, and require minimal preparation. Each of these vegetables can be started about two weeks before the average last frost date.
For salad greens, packets of mixed greens sometimes labeled mesclun mix, make a colorful garden.
Radishes come in many colors and sizes. Small ones, such as Easter Egg or French Breakfast Radishes, are not spicy.
For onions, choose the white sets as they make the sweeter green onions. Plant red or yellow onion sets for large mature onions.
A short variety of carrots, such as Little Finger or Nantes, will mature more quickly than larger types and are more comfortable for children to pull.
Be sure to involve children in the selection of seeds. A colorful seed catalog is sure to inspire kids to get out and dig.
Planting Salad Greens
In one quarter of the garden, make, or have the gardening child use a hoe to make rows about half an inch deep spaced six inches apart.
The child can sprinkle the seeds in this trough, trying to space them roughly half an inch apart. Closer and slightly uneven spacing is okay, as thinnings can be harvested as baby greens.
Planting Radishes
In the next quarter of the garden, make troughs about three inches apart. Have the child place radish seeds in the troughs, spacing them about an inch apart. Radishes germinate and mature quickly, making them an excellent choice for the child gardener.
Begin harvesting the radishes as soon as bulbs form. Baby radishes can be eaten raw or lightly sauteed with the greens still attached. Radishes are a colorful, tasty addition to salads and soups.
Planting Green Onions
For the third quarter, use a hoe to dig a trench about 3 – 4 inches deep. Have your child stagger the small bulbs (sets) in the trench. The more rounded end goes down, while the pointy end is up.
Begin harvesting when the stems are approx the size of your little finger. Leave a few onions behind, spaced 6 inches apart for mature larger onions later in the season.
Planting Carrots
Carrots require a little more parental attention than salad greens or radishes. To ensure that the seeds germinate, they should be soaked overnight between pieces of wet paper towel.
Once planted, carrots must be kept well watered for the first three weeks. Plant the carrots about an inch apart in rows spaced at three to four inches. A few radish seeds at the end of each row will help mark the rows while waiting for the carrots to germinate.
Taking Care of the Garden
The tasks required to take care of this garden are minimal. In a small garden, the watering, which should be done every day or two, can be done with a child-sized watering can or a hose with a spray nozzle.
The garden should be weeded at least once a week. Begin harvesting baby vegetables when the rows begin to look crowded.