Elderberry Gummy Vitamins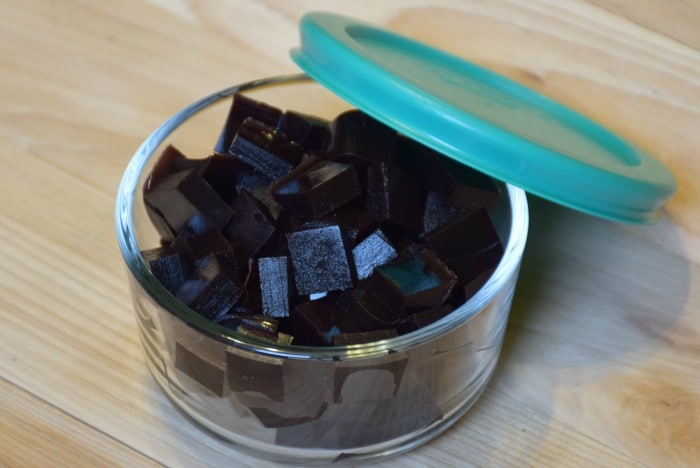 A few months ago I made a new batch of elderberry syrup and I turned half of it into elderberry gummy vitamins. After sharing a photo of them on Instagram and Facebook I had a lot of requests for my recipe.
Honestly, my elderberry syrup recipe is pretty simple and elderberry gummy vitamins just need one more ingredient to take them from syrup to gummies.
Why make gummies? Good question since most kids will take down elderberry syrup without batting an eye. My son in particular would eat the entire batch all at once were I to let him.
However, turning the syrup into gummies is just a great and healthy way to put more real gelatin into our diets. Gelatin offers protein, support for hair, skin and nail growth, benefits to joints, and improves digestion.
Comprised mostly of amino acids, it's not only good for all the above but also for immune support! This is the brand of gelatin I prefer.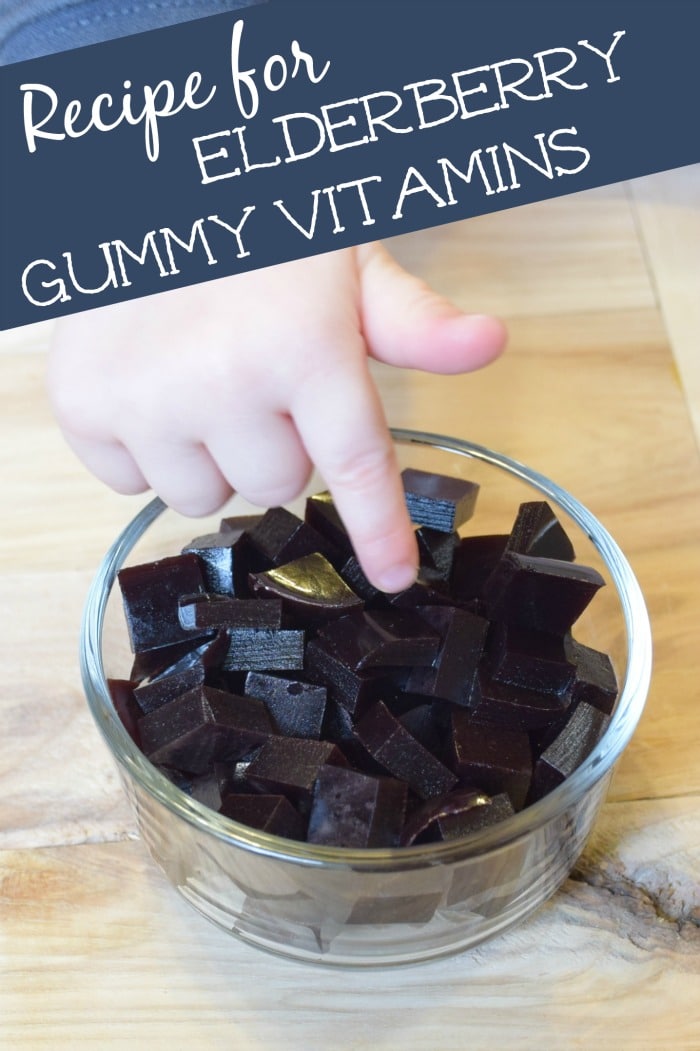 To make elderberry gummy vitamins, we start with elderberry syrup.
Make elderberry syrup as simple or complex as you like. I prefer to use elderberries, bing cherries and blueberries along with a few spices when I make mine. (I bought these elderberries)
Ginger, cinnamon, and clove are all warming spices that help with digestion and fight infections. The cherries and blueberries are additional antioxidants and add great flavor. In fact, I don't use near the amount of honey I would need if I didn't use the cherries and berries.
I add my water and bring the mess to a boil. I often use frozen berries and cherries, and frozen cherries won't split like fresh ones do so I typically take a wooden spoon and smash them after they boil.
Then reduce the heat and simmer until the water level is about halfway reduced. This is typically 30-45 minutes.
Next comes the "fun" part. Straining all the berries out of the syrup. I don't mind a little pulp, but don't want seeds and stuff obviously. Use a mesh strainer and allow the syrup to drain through.
If your syrup is still warm mix in the honey. If the honey isn't blending in well you may need to heat it a little. Once your syrup is made, set aside a cup of elderberry syrup for gummies and pour the rest into a glass jar.
Elderberry syrup will last months in the fridge. Gummies however, rarely last longer than 3-4 weeks.
Place the jar of syrup in the fridge and assemble the rest of the stuff you need for making elderberry gummy vitamins.
You need gelatin, hot elderberry syrup and silicone molds or a glass baking dish.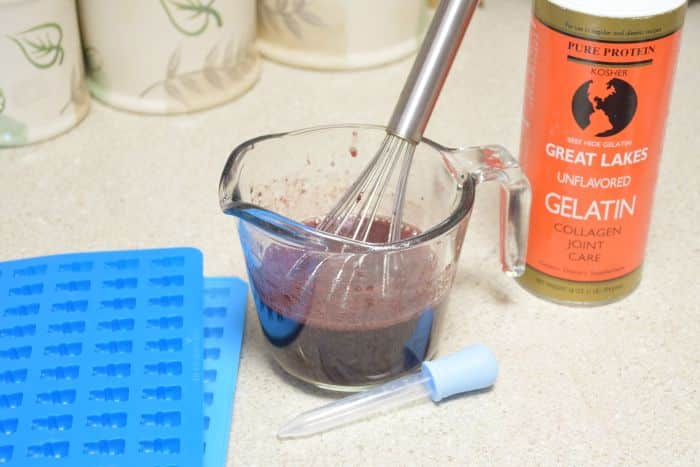 Pour the saved 1 cup of syrup into a saucepan and bring to a boil. Remove from heat and quickly whisk the gelatin into your syrup and pour into molds. Chill for 30 minutes before removing from molds.
I've noticed that the silicone molds tend to hang onto the gummies. My solution is to place the set gummies in the freezer for 15 minutes or so. After that they will pop right out. I let them thaw and then place into a sealed jar and then into the fridge.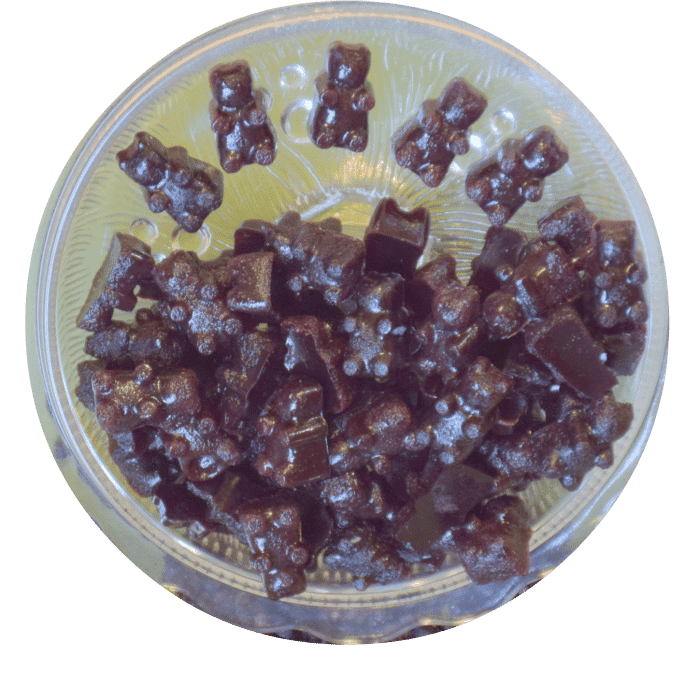 If you are using a glass dish to set the gummies, let them set up then cut into small squares. Gummies will come out of glass dishes no problem.
My toddler typically gets about 5 of these a day.
Elderberry Gummy Vitamins
Simple and delicious elderberry syrup is great for immune boosting. Turn them into gummies to make a fun and healthy treat for toddlers!
Author:
Kendra ~A Proverbs 31 Wife
Ingredients
⅔ cup dried elderberries
1 cup fresh or frozen bing cherries
1 cup fresh or frozen blueberries
1 tablespoon ground ginger root
1 teaspoon ground cinnamon
½ teaspoon ground cloves
3½ cups of water
½ cup honey
1 tablespoon gelatin
Instructions
Mix everything but the honey and gelatin into a medium saucepan and bring to a boil.
Reduce heat and simmer for 30-45 minutes until liquid has boiled about halfway down.
Strain out the pulp.
Mix the honey into your syrup, returning it to the heat if necessary to mix the honey in.
Set aside 1 cup of elderberry syrup and pour the rest into a glass jar and tightly cap before placing in the fridge.
Pour the set aside syrup back into the pan and bring to a quick boil.
Remove from heat and stir in the gelatin until dissolved.
Pour into silicone molds or a glass baking pan.
Allow gummies to set then remove from molds.
I typically give my toddler 3-5 a day. You will have to set your own serving size based on the size you make your gummies.
Take the leftover syrup that you placed in the fridge as normal, or turn it into gummies later.
Syrup lasts many months in the fridge. Gummies will last around 3-4 weeks.