Today I have a very quick and easy recipe for you. I remember making this as a kid, for our family of 8 and it was a great favorite.
So here is what you will need:
1 1/2 lbs of Ground Beef
3 slices of Bread  (put them in a chopper to make crumbs)
1 c. of Milk
1 Egg
1/4 c. Chopped Onion
1 1/4 teas. Salt
1/4 teas. Pepper
1 Tbs. Worcestershire Sauce
1/8 teas each of: Dry Mustard, Sage, Celery Salt & Celery Seed
Mix everything together very well, shape the mixture into a loaf and put in a regular loaf pan.  Spread a thick layer of ketchup on top.  Cover and bake at 350 for 1 1/2 hrs.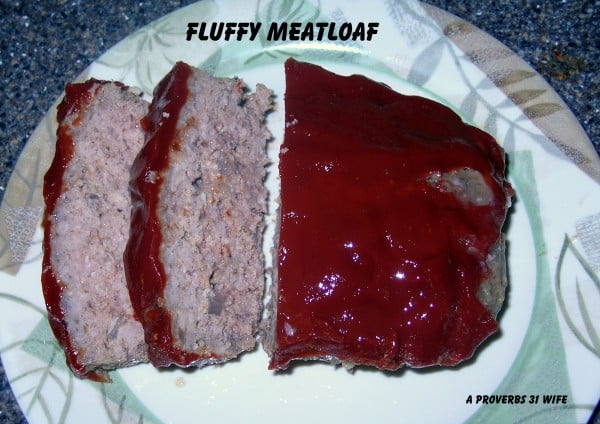 So how is that for quick and easy?   Sorry I don't have any pictures of the process. Almost did have any pictures of the meatloaf, we were to busy eating it!