Want to Make Money Working Out? Here's How to Get Paid to Lose Weight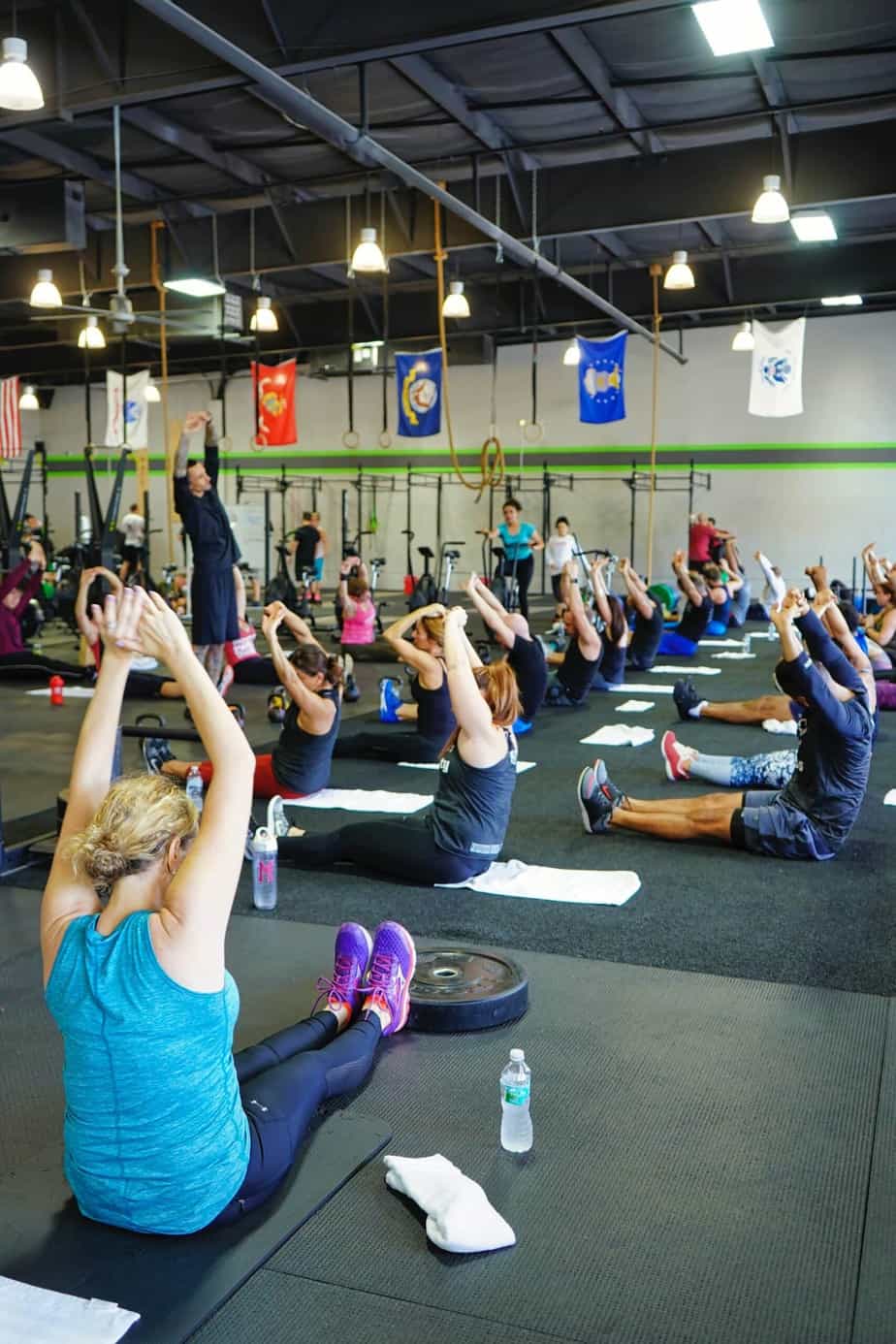 Getting paid to exercise?!? What better incentive is there than to get paid to lose weight? Yes, you read that right! There are legit ways that help you consistently exercise and earn money at the same time. 
Losing weight is a struggle for many people, so don't be hard on yourself.  In a survey of 48,000 adults, 42% of the people were trying to lose weight, so it's something almost half of Americans are striving for, not just moms.
If you recently had a child, remember that your body transformed over nine months, so give yourself time and celebrate your body's accomplishments rather than rushing to compare yourself to others or your old self.  
So whether you grab your stroller, plan a family hike, go for a daily evening walk, sign up for a class,  run after the kids in your backyard, or exercise in the convenience of your own home, you can work out and get paid to lose weight both with apps and side hustles.
Get Paid to Lose Weight: 7 Apps that Pay You To Work Out
With digital dieting becoming the new weight loss coach and calorie tracker, it's no surprise that many of the programs to help you get paid to lose weight are in the form of apps.
A study concluded that more than 70% of dieters who used digital self-monitoring technology as part of their weight-loss regime could lose weight successfully. Of those surveyed, 33% used apps to help with their weight loss journey. 
1. HealthyWage
The founders of HealthyWage found inspiration in a study published in 2008 called Financial Incentive-based Approaches for Weight Loss. The results of the academic research showed that people with a financial incentive were almost five times more likely to reach their target weight than those without an incentive plan.
This is how HealthyWage works: 
Use the prize calculator on their website and enter your weight loss goal

Keep adjusting until you are satisfied with your weight loss goal, the time you expect it to take, and the amount of money you have to bet. 
Your minimum weight loss goal has to be at least 10% of your body weight. So if you weigh 200 pounds, you would need to bet you can lose at least 20 pounds.
After entering specific data about yourself, like your gender, height, and current weight, and creating a username and password, you will see how much prize money you can win. 

Decide on the amount you want to bet and enter your credit card information. It can be one payment or monthly payments. 
They need to verify your weight to prevent cheating. There are two ways to complete the verification process:
Video verification: record the date, the scale zeroed out, and your weight while on the scale. Then upload it to your dashboard.

Verification by a fitness or health professional: print the VerifyMe! form from your dashboard and have a professional sign and witness your weigh-in. Then, scan/take a photo of the form and upload it.

For Weight Watchers members only: have a staff person sign and witness your VerifyMe! form.
Now, your only job is to meet your weight loss goal and collect your cash prize via PayPal.
You can also check out the team challenges – also called social dieting. Working as a team allows you to motivate each other and have fun while trying to win the weight loss challenge collectively and get paid to lose weight. 
2. SweatCoin
SweatCoin is an app that tracks your steps, so the more you walk, the more you earn. This UK-based company claims to have 64 million registered users and rewards them with SweatCoins for recording daily steps. 
You can earn around one SweatCoin (SWC) for every thousand steps. By exchanging SweatCoins in the marketplace, app users receive such prizes as magazines, energy drinks, music downloads, running shoes, watches, and other electronics.
In addition, SweatCoin is working on allowing users to have the option to swap SweatCoin for digital currencies like Bitcoin in the future.
3. DietBet
When you join DietBet, there are two options. One is called Kickstarter, which requires losing 4% in four weeks, and the other is called Transformer, where you must lose 10% in six months. 
You can choose from games starting soon or start your own challenge with friends. To start, put the amount of money in the pot that the game requires.

Two days before your game begins, you must submit your official starting weight. Two photos with specific requirements and showing your weight must be uploaded. 

Once your photos and weigh-in receive approval from a DietBet referee, you have 28 days to lose 4% of your body weight. 

After the final day, you have 48 hours to weigh out. Whoever loses 4% of their body weight will split the pot after DietBet takes their cut.  
4. SticKK
Three people founded SticKK; two are professors at Yale University and created the program based on behavioral economic research. SticKK is an accountability app that requires users to bet on themselves to meet their weight loss goals.
However, you can select goals other than weight loss as well. Users of this app will only be winning their own money back. There is no additional prize money.
Determining your weight loss goal – be very specific, such as losing 5 pounds by the end of the month. 

Set up a Commitment Contract: time to put money on the line. You sign a legally binding contract specifying how much you will pay if you fail to meet your goal. 

Designate a referee to make sure you are sticking to your goal. The appointed referee reports back to SticKK based on the honor system.

If you achieve your goal, you will get your money back, but you won't win anything additional. If you don't meet your goal, the money goes to a charity selected by SticKK. 
You can set the 'price of failure' as low as $5. You can also pick an anti-charity, a cause that you are against supporting. This creates an even greater incentive for users to meet their goals. 
5. Evidation
Evidation is a health-tracking tool that rewards users for taking steps to improve their health and also participating in research. Evidation pays users cash to do healthy things such as walking, eating healthy food, and even sleeping. 
You must sync the Evidation app to other individual apps that you use to track various healthy action items like walking, yoga, etc. Some apps that connect to Evidation include Apple Health, FitBit, Strava, MyFitnessPal, and Garmin. Evidation claims they can connect to more than 30 different apps. 
For every 10,000 points, the reward is that you earn $10 in either cash or Amazon gift cards. You can also earn points by referring friends. It's that easy to get paid to lose weight!
6. FatBet
While we're not a huge fan of the name,  FatBet is another motivational app where you can get paid to lose weight. Here is how it works:
Start a FatBet by starting your own group. 

Set a safe and realistic weight loss goal within the FatBet timeframe. You can actually be ridiculed on the message board if your weight loss goal is too easy! Alternatively, you can do the FatBet challenge, where everyone must lose the same amount of weight. 

FatBet is not a gambling site, so if money changes hands within the group, FatBet wouldn't know. Regardless, the next step is to make a wager. However, not all bets have to be monetary. Some suggestions from the FatBet site for losers are to sing in a karaoke bar, wash the winner's car, or donate to charity. 

Complete a weigh-in that uses the honor system. 

Track your personal and FatBet group progress on the Leaderboard. Use the message board to keep the group engaged. 

At the end, settle the wager in the group based on who won and met their weight loss goal and who lost. 
7. WayBetter
WayBetter is another app that lets you get paid to lose weight. However, this app is different because instead of tracking your progress based on how much weight you lose, WayBetter is more like a running club, so it measures your goals based on how much you run.
Here is how WayBetter works:
Sign up and then select the game you want to participate in. Members must pay a fee to participate in each game. The fee money then goes into a pool.

Then, you try to achieve the goals and objectives set out by the game rules. 

WayBetter's referees independently verify participant results. 

Successful players get to split the prize pool equally. 
As long as you complete the challenge, you will likely earn back at least your fee and a little more. One of the benefits of WayBetter is that it helps establish a running routine beyond competing for the challenges.
Side Gigs that Help You Get Paid to Lose Weight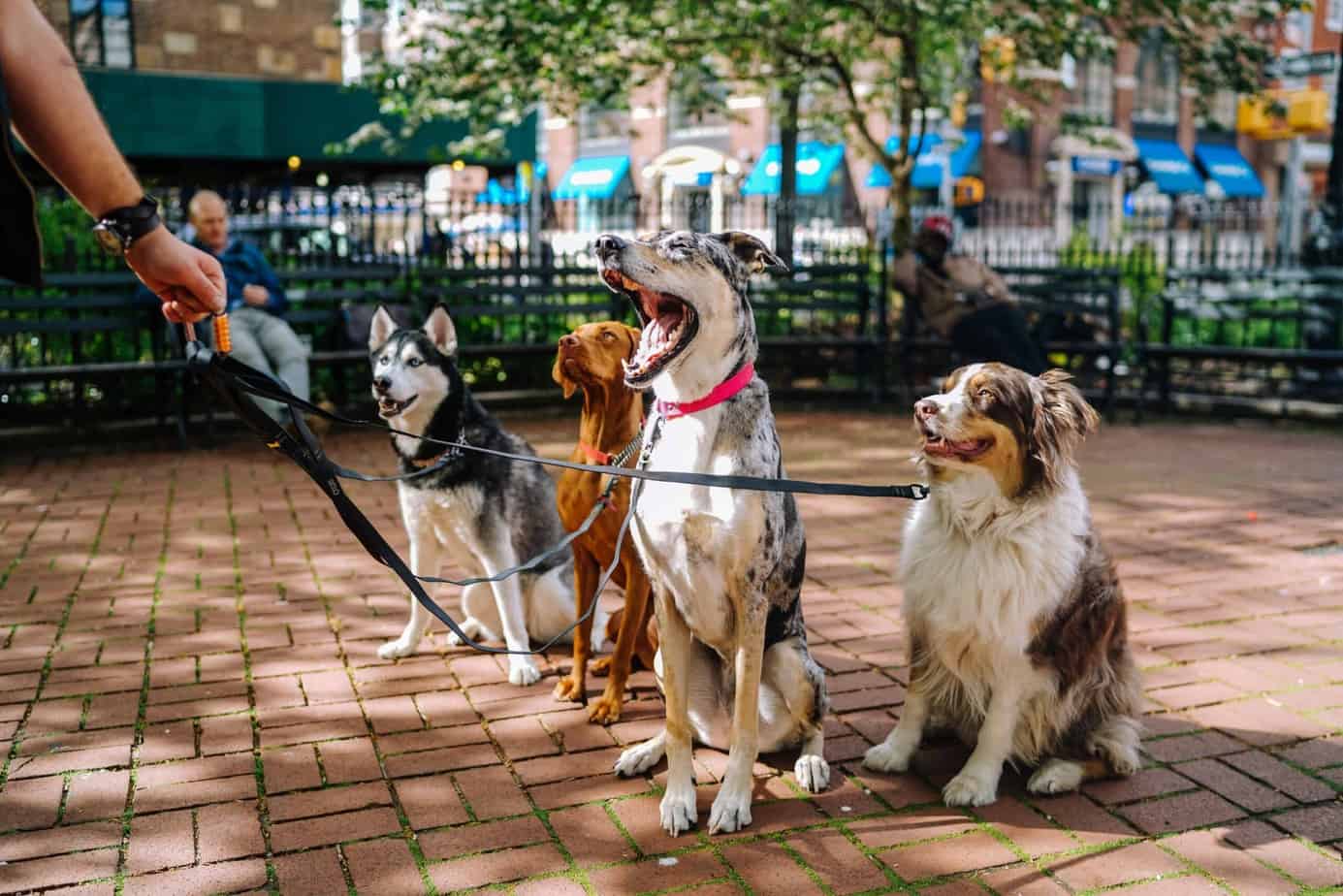 You can also find side gigs that will keep you active enough to lose weight. Of course, you are also getting paid since it's a job! Any job that requires a lot of movement will help you lose weight. 
Here are some paid jobs where you can lose weight:
1. Wag 
The Wag app matches dog owners with people who would like to walk their dog, referred to as 'Wag walkers". The app informs Wag walkers when a dog owner is in the area and is searching for someone to walk their dog for pay.
2. Deliver UberEats or DoorDash
You can sign up to work for a food delivery service in your area and complete the deliveries by bike or walking. The app will match you with a customer so that you can bike or walk their food order to them.  
3. InstaCart
The InstaCart app matches workers with people who need help getting specific grocery items. Walking around grocery stores all day, aisle after aisle, can help burn some calories while earning money.
You can also double dip! Set up a paid walking app like SweatCoin while you work and rack up some points.
So, Do You Want To Get Paid to Lose Weight?
If you need a boost of motivation to reach those weight loss goals, some cash ought to do the trick. You definitely won't get rich, but if you're planning on getting back on the workout train, why not get paid to lose weight while you are at it?