Gluten Free Banana Nut Bread
Since Kolton needs to eat gluten free I often feel bad baking our regular treats, and thus don't bake at all. Problem is, I enjoy baking. So I've been trying to learn how to better bake with gluten free flours. Gluten free banana nut bread is my latest accomplishment.
We love almond flour but it's so pricey that I don't like to buy it often. Coconut flour is my next favorite, but it's very high in fiber and well… let's just say that high fiber foods and a toddler in underwear don't exactly mix!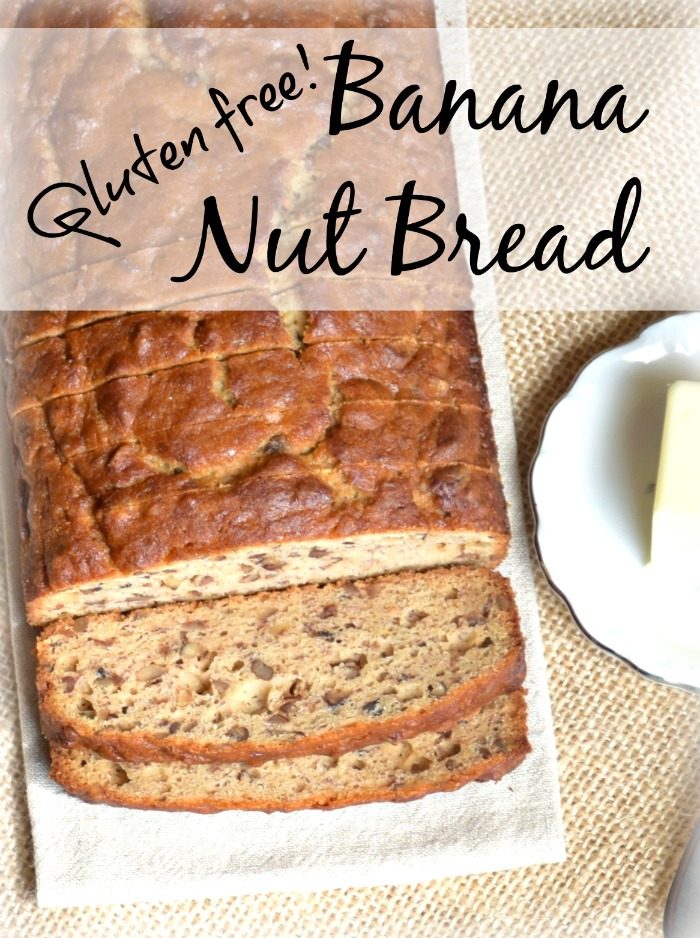 I decided to try a bag of all purpose gluten free flour and see if that helped me any. It was supposed to be a 1:1 substitute for regular flour but I'm not quite convinced as a few tweaks were needed so the dough seemed the right consistency.
The end result though is great, and it actually has the same texture and even taste as a wheat banana bread! Needless to say, I'm pleased with the results. Best of all, Kolton loves it and he has a treat he can eat!
Gluten Free Banana Nut Bread
Gluten Free Banana Nut Bread
A quick and easy gluten free banana nut bread that is so good you won't even miss the wheat!
Author:
Kendra ~A Proverbs 31 Wife
Ingredients
2 cups all-purpose gluten free flour (I used Krusteaz)
1 teaspoon baking soda
½ teaspoon salt
¾ cup raw cane sugar
4 eggs
⅓ cup coconut oil
5 medium (very) ripe bananas
1 teaspoon vanilla extract
1 cup finely chopped pecans
Optional: 1 cup semisweet chocolate chips
Instructions
In a large bowl mix the dry ingredients together.
In a smaller bowl, mash the bananas and whisk in the remaining wet ing.
Pour wet ingredients over into the dry and mix just until blended.
Stir in nuts and optional chips.
Pour into 2 greased bread pans and bake for 45 minutes at 400.
Cool for 10 minutes then remove from pans