How To Choose Your Life Verse (30 Ideas!)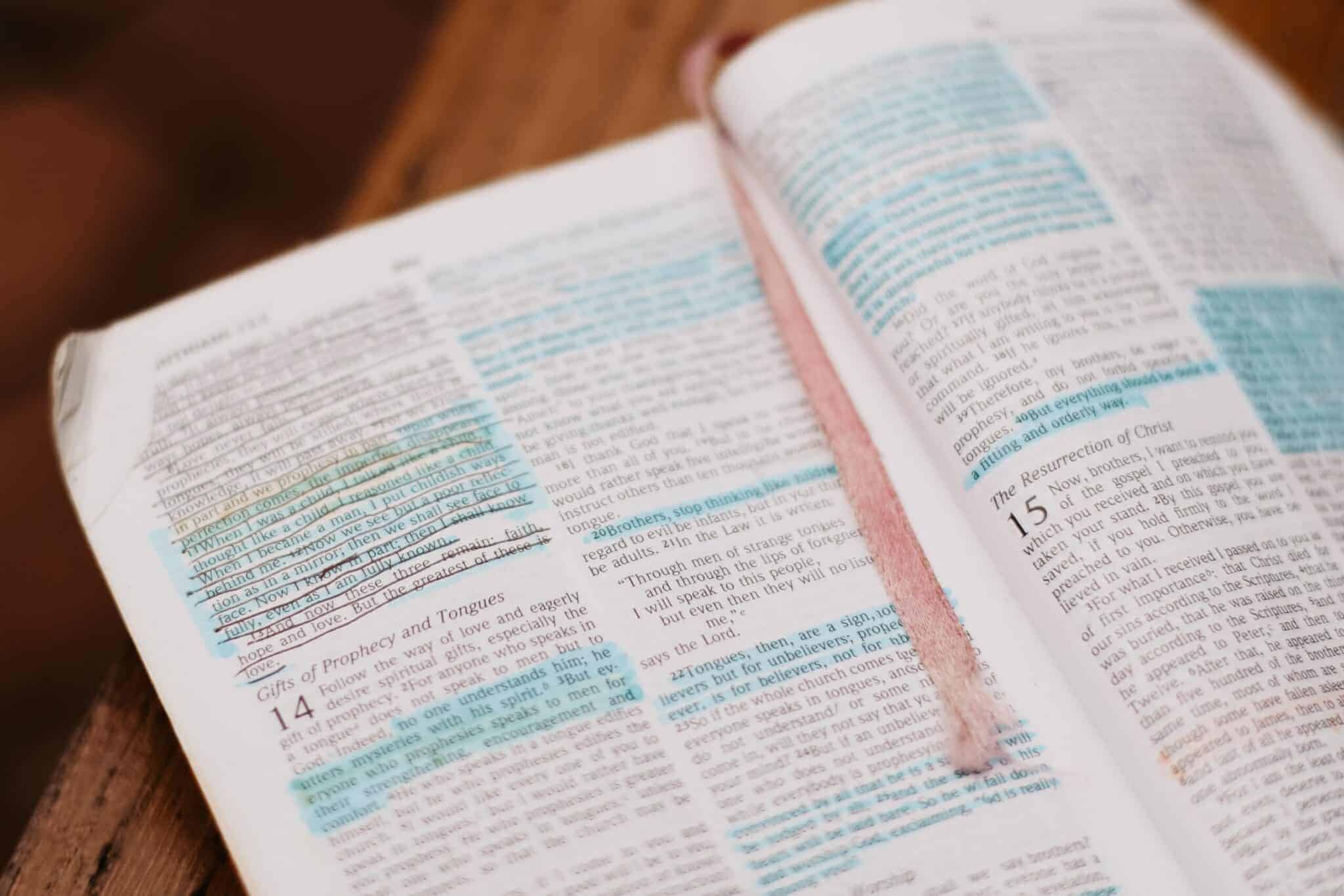 A life verse — some people call it a "life motto" or "words to live by". For Christians, a life verse is one or two lines of scripture that speak to your heart in a personal and profound way. This may be your favorite bible verse or a verse that has gotten you through a personal struggle. It captures your faith walk and defines how you choose to live your life as a Christian.
Another way to think of it is this: If you could share just ONE verse in the entire bible with a non-believer, what would you choose? Choosing the perfect life verse may feel like a lot to process but can bring you peace and joy no matter what season you're walking through.
[elementor-template id="10286″]
How To Choose a Life Verse
Your life verse should draw you closer to our heavenly Father and remind you of His unconditional love for you. It may take some time to find the perfect one, especially with more than 31,000 verses to choose from!
Here are four things I recommend doing when choosing your life verse:
1. Pray earnestly about it
This may seem obvious, but prayer is powerful. Ask the Holy Spirit for wisdom and guidance as you search for the verse that will bring you a sense of peace, comfort and awareness of God's presence at any given moment.
2. Read through your bible
Find verses that stick out and resonate with you—look at notes you've made in your Bible or prayer journal. What verses remind you of God's love and presence? What fills you with hope and gladness?
When you're searching for that life verse though, make sure you read the surrounding verses and check out different translations of the verse. There are many verses that people cherry-pick from the Bible, but when read in context, it doesn't quite have the same meaning.
3. Journal Your Favorite Verses or Songs
If you're not sure where to start in the Bible, try journaling to get your juices flowing.
Find a quiet place to be still and reflect on those moments in the past when God has spoken to your heart. Jot down the lyrics from your favorite worship song, a verse phrase, or a saying that you've written on a sticky note on your mirror.
Reflect on those times God's presence was palpable. Write down the moments when you really noticed how faith God has been in your life. When you've completed your journaling session, review what you've written and try to look up verses related to those themes.
4. Look For Life Verses You Can Memorize & Share With Others
Memorizing this Bible verse is an opportunity to share the hope and love of Christ with others. If you have a friend, relative or co-worker going through a tough time or a time when they need a spiritual pick-me-up, you can remind them of the hope you have in God with your life verse. Simply find a life verse you're passionate about and would be willing to share with others.
Just remember… you're not tied to just one life verse forever.
We go through many seasons of change, and sometimes that means we need to change up our life verse. So if you're torn between a few bible verses, pick one that speaks to you the most and know that it's okay to change your mind later. As long as your collective verses strengthen your faith and bring you closer to God's word, no verse is the wrong choice.
[elementor-template id="10286″]
30 Life Verse Ideas
I wanted to share some of my favorite Bible verses to get your juices flowing. I've broken them into three categories depending on how you choose to define your life verse, which includes:
How to honor God and love others
How to live life with purpose
Reminders of God's gifts and promises for us
Bibles verses about honoring god & loving others
If we confess our sins, he is faithful and just and will forgive us our sins and purify us from all unrighteousness. 1 John 1:9
This is how we know what love is: Jesus Christ laid down his life for us. And we ought to lay down our lives for our brothers. 1 John 3:16
Let us fix our eyes on Jesus, the author and perfecter of our faith, who for the joy set before him endured the cross, scorning its shame, and sat down at the right hand of the throne of God. Hebrews 12:2
By this all men will know that you are my disciples, if you love one another. John 13:35
Jesus answered, "I am the way and the truth and the life. No one comes to the Father except through me." John 14:6
Jesus replied: Love the Lord your God with all your heart and with all your soul and with all your mind. Matthew 22:37
Do not be anxious about anything, but in everything, by prayer and petition, with thanksgiving, present your requests to God. Philippians 4:6
Trust in the Lord with all your heart, and do not lean on your own understanding. In all your ways acknowledge him, and he will make straight your paths. Proverbs 3:5-6
And we know that in all things God works for the good of those who love him, who have been called according to his purpose. Romans 8:28
Therefore, I urge you, brothers, in view of God's mercy, to offer your bodies as living sacrifices, holy and pleasing to God—this is your spiritual act of worship. Romans 12:1
Bible verses about living life with purpose
Therefore, as God's chosen people, holy and dearly loved, clothe yourselves with compassion, kindness, humility, gentleness and patience. Colossians 3:12
For we are God's workmanship, created in Christ Jesus to do good works, which God prepared in advance for us to do. Ephesians 2:10
But those who hope in the LORD will renew their strength. They will soar on wings like eagles; they will run and not grow weary; they will walk and not be faint. Isaiah 40:31
Let your light so shine before men that they may see your good works and glorify your Father in heaven. Matthew 5:16
But seek first his kingdom and his righteousness, and all these things will be given to you as well. Matthew 6:33
Therefore, go and make disciples of all nations, baptizing them in the name of the Father and of the Son and of the Holy Spirit, and teaching them to obey everything I have commanded you. And surely, I am with you always, to the very end of the age. Matthew 28:19-20
He has showed you, O man, what is good. And what does the LORD require of you? To act justly and to love mercy and to walk humbly with your God. Micah 6:8
Do not conform any longer to the pattern of this world but be transformed by the renewing of your mind. Then you will be able to test and approve what God's will is—his good, pleasing and perfect will. Romans 12:2
Bible verses about god's gifts & promises for us
For it is by grace you have been saved, through faith—and this not from yourselves, it is the gift of God. Ephesians 2:8
Let us then approach the throne of grace with confidence, so that we may receive mercy and find grace to help us in our time of need. Hebrews 4:16
Keep your lives free from the love of money and be content with what you have, because God has said, "Never will I leave you; never will I forsake you." Hebrews 13:5
Though the mountains be shaken, and the hills be removed, yet my unfailing love for you will not be shaken nor my covenant of peace be removed, says the Lord, who has compassion on you. Isaiah 54:10
"For I know the plans I have for you," declares the LORD, "plans to prosper you and not to harm you, plans to give you hope and a future." Jeremiah 29:11
For God so loved the world that he gave his one and only Son, that whoever believes in him shall not perish but have eternal life. John 3:16
When Jesus spoke again to the people, he said, "I am the light of the world. Whoever follows me will never walk in darkness but will have the light of life." John 8:12
Peace I leave with you; my peace I give you. I do not give to you as the world gives. Do not let your hearts be troubled and do not be afraid. John 14:27
Have I not commanded you? Be strong and courageous. Do not be terrified; do not be discouraged, for the LORD your God will be with you wherever you go. Joshua 1:9
"Come to me, all you who are weary and burdened, and I will give you rest." Matthew 11:28
And the peace of God, which transcends all understanding, will guard your hearts and your minds in Christ Jesus. Philippians 4:7
May the God of hope fill you with all joy and peace as you trust in him, so that you may overflow with hope by the power of the Holy Spirit. Romans 15:13
[elementor-template id="10286″]
Your Turn
For inquiring minds, my life verse is from the book of Romans, chapter 8.
If God is for us, who can be against us? Romans 8:31
This verse encourages me in so many ways and it's the biggest reminder that God is in control and can handle anything. He is for us, so NOTHING can be against us. When I'm down and upset, He's there to lift me up. When the devil is attacking me, God is there to protect me. It gives me such elation to know that God loves me and is bigger than anything I have ever faced or will ever face in the future.
We'd love to hear what your life verse is and why! Share below in the comments.