Back in April I blogged about how easy it is to freeze strawberries. Today I am talking about Bing Cherries.
Have you ever noticed that certain fruits taste like the season they are ripe in? For instance, strawberries definitely taste like spring. Peaches and cherries taste like summer; those really tart apples taste like fall, and pomegranates taste like winter.
When you freeze fruits you can pull them out of the freezer in the winter time and taste a different season.
Cherries are very easy to freeze. I'm talking about the sweet cherries, not the tart, pie cherries. Pie cherries need a little more work.
I found Bing Cherries on sale (but of course!) at the store and bought several bags.  I cleaned out my kitchen sinks and ran cold water into both sides. Then I dumped the bags of cherries in one side.
Then I pulled off the stems, picked out the yucky cherries, and put the good ones in the other side.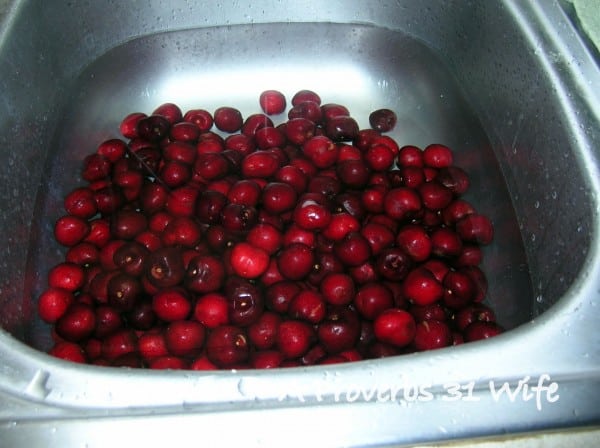 In this sink I gently swished them around just to get them as clean as I could. Then I put them on a towel to dry.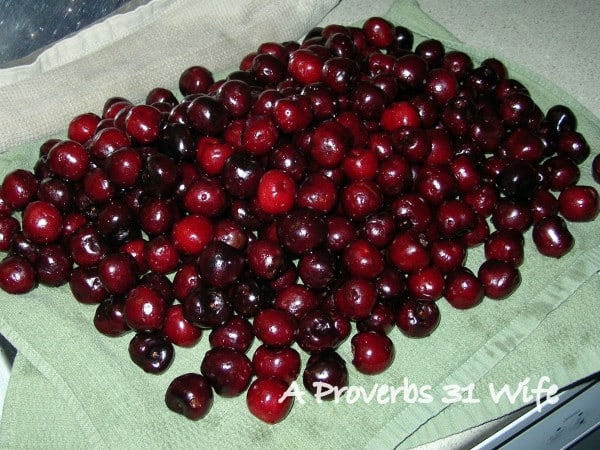 Of course they wouldn't completely dry, but I let them sit for about 30 minutes, and then put them into bags.
Put the date on the bags and pop them in the freezer.  Now, sometime this winter, I can pull out a bag and pop a little bit of summer in my mouth. Spitting out the seed though. 😉
What fruits make you think of summer?
I have been known to link up to these totally cool and awesome linky parties! Why don't you see which ones you can link up with today?