How to Make Burlap Placemats Last Longer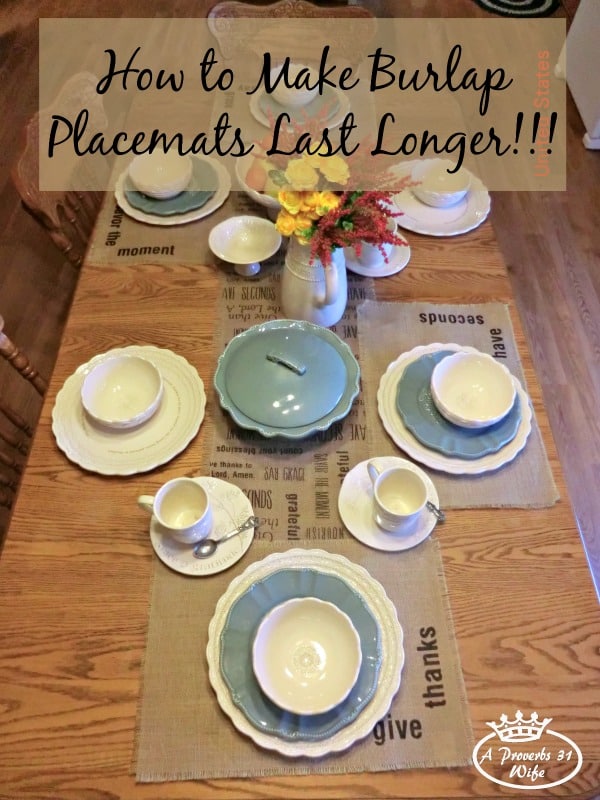 Ya'll remeber Jane right? Our awesome
Mary and Martha
consultant Jane is here shareing a fabulous trick with us. How to make burlap placemats last longer!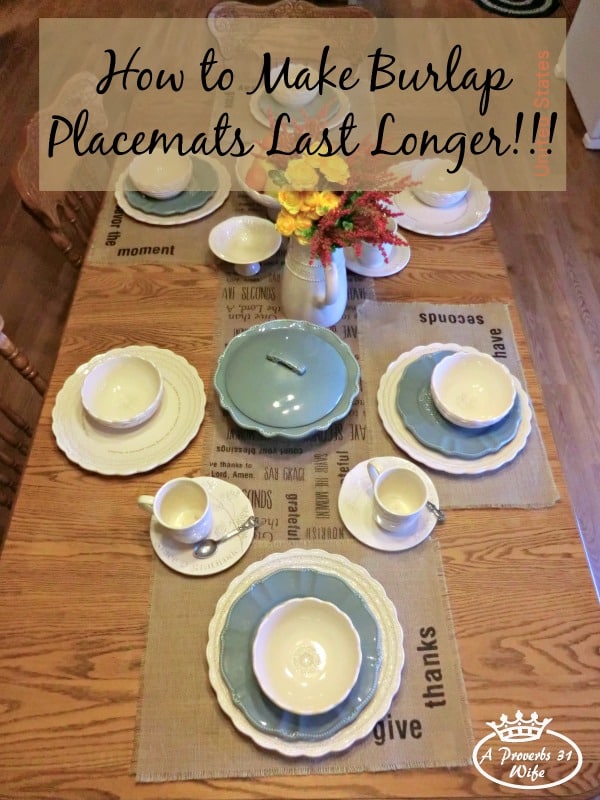 If you have been eyeing the burlap placemats and table runner from Mary and Martha; but holding back because you knew your family would destry them in one meal. Well, you are not alone!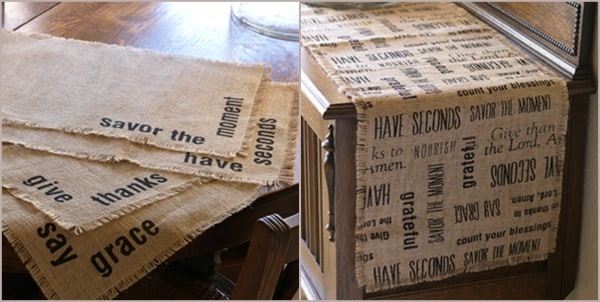 Jane also wanted to use the burlap placemats but knew they wouldn't last long with her littles. So she came up with a great way to make them last longer!
How to Make Burlap Placemats Last Longer
by Jane Martin
The last couple of months I've been wanting the hottest trend in Home Decor which is Burlap! Burlap is both natural and rustic.  No matter what your specific decor is in your home, it can be enhanced in some way with burlap!   To me, burlap leaves the home feeling cozy and content.
 Mary & Martha have a beautiful set of 4 placemats and a table runner.  I love the way they look but also what they say:  "Say Grace" "Give Thanks" "Savor the Moment" "Have Seconds" and more.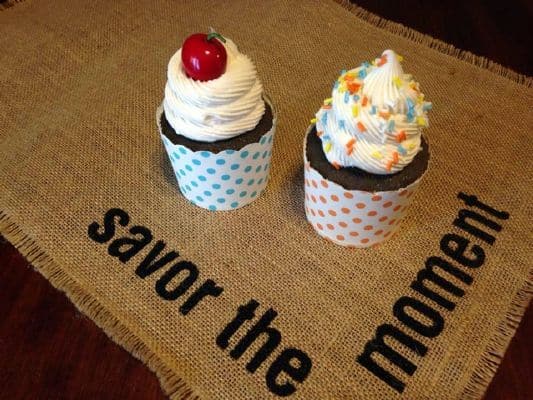 I wanted to protect these treasures with something that will make them last longer!  I didn't want the orange juice and coffee soaking into these beauties, which would be after the first meal would it not? I decided to spray my burlap runners first to preserve them.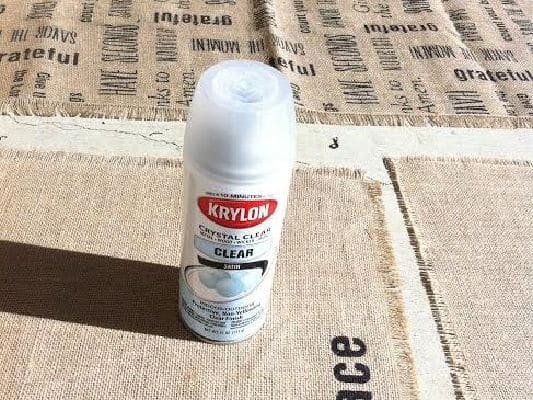 I chose Krylon Acrylic Clear Spray and sprayed them on all sides about three times.   It did leave them a bit stiffer but still flexible and I have not doubt that they will last me a long time!
What fun to add them to my table and then my Grace & Gratitude dishes and it was beautiful!
See the pictures of my table?  Tell me what you think of it!
In case you missed it yesterday, Mary and Martha are running an awesome special till noon on Saturday.
Read this post
for all this info!
*Kendra here: I interrogated Jane a bit on how the burlap placemats held up when they got stuff spilled on them. She replied that they were best dry wiped right away. If something messy gets spilled on them (like soup) they should repel the moisture, so just quickly use a dry cloth to mop of the mess and then use a damp cloth to pick up any extra residue.