Being Mary AND Martha and Serving Taco Soup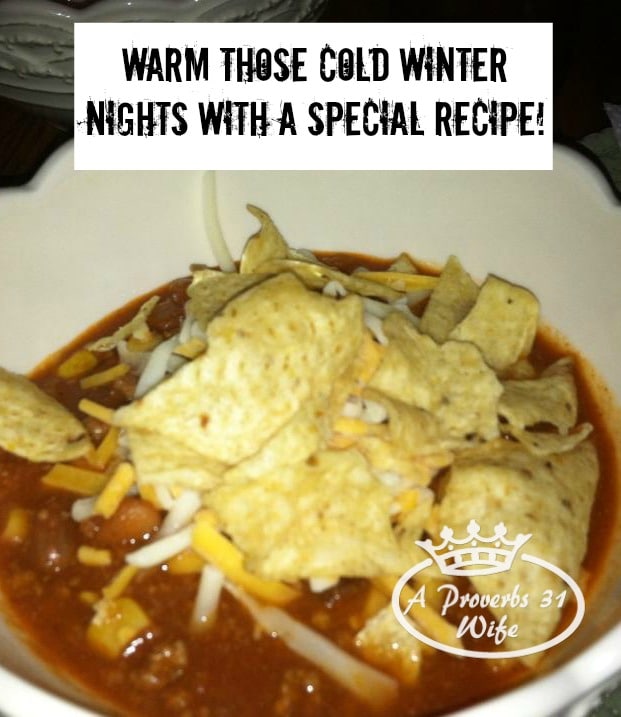 Today our friend and sponsor Jane, is here sharing a yummy recipe for Taco Soup. Perfect for these cold January nights!
A good old story, and its true, of two sisters and house full of people.  What can we learn from them and how can we apply it to today?  Read on…….
Luke 10:38-42
King James Version (KJV)
38 Now it came to pass, as they went, that he entered into a certain village: and a certain woman named Martha received him into her house. 
39 And she had a sister called Mary, which also sat at Jesus' feet, and heard his word.
40 But Martha was cumbered about much serving, and came to him, and said, Lord, dost thou not care that my sister hath left me to serve alone? bid her therefore that she help me.
41 And Jesus answered and said unto her, Martha, Martha, thou art careful and troubled about many things:
42 But one thing is needful: and Mary hath chosen that good part, which shall not be taken away from her.
Has your life has become preoccupied with the cares that surround you?
Are you rushing around like a mad woman?
When is the last time that you sat at Jesus feet?
 How can we open up our homes to others and show them the Love of Christ, when we are rushing around making everything perfect?
 When is the last time that we took time to LOVE ON OTHERS IN OUR HOMES?
Mary & Martha Company is about teaching women to ENTERTAIN SIMPLY so that they have time to LOVE ON OTHERS just like God wants us to do.   Keep it simple, like serving Taco Soup out of a pretty dish, adding a few toppings and serving cafeteria style!    I'm going to share with you the Mary & Martha Taco Soup Recipe for your next gathering in your home.
MARY & MARTHA TACO SOUP
INGREDIENTS:
2 pounds ground beef 1 cup water

1 onion, chopped

 1 (15 oz) can pinto beans, drained and rinsed

1 (10.75 oz) can tomato puree 

1 (14 oz) can whole kernel corn, drained

1 (15 oz) can tomato sauce

3 Tablespoons taco seasoning (plain cumin also works)

Toppings: Corn Chips, Cheese, Sour Cream, & Olives
DIRECTIONS
1. In a medium stock pot, brown the ground beef and onion (about 10 minutes). Drain grease if needed.
2. Add tomato puree, tomato sauce, water, pinto beans, corn and taco seasoning. Bring to boil, reduce heat and simmer for 5 minutes.
3. Top with cheese, corn chips, sour cream and olives.
Makes 8 servings
I like to make my own Tortilla Strips to add to the top of the soup.   Mary & Martha has beautiful Scripture Inscribed DISHES to serve you food in, check them out on my website.
All you need to serve with the soup is some COFFEE and with a simple meal like that, you will have the time to sit down and LOVE ON and LISTEN TO your guests!
I can't wait to share another simple Mary & Martha Recipe with you the next time!
Until then,
Jane who is a little more like Martha than Mary!
Which sister are you more like?