Natural Remedy for Acid Reflux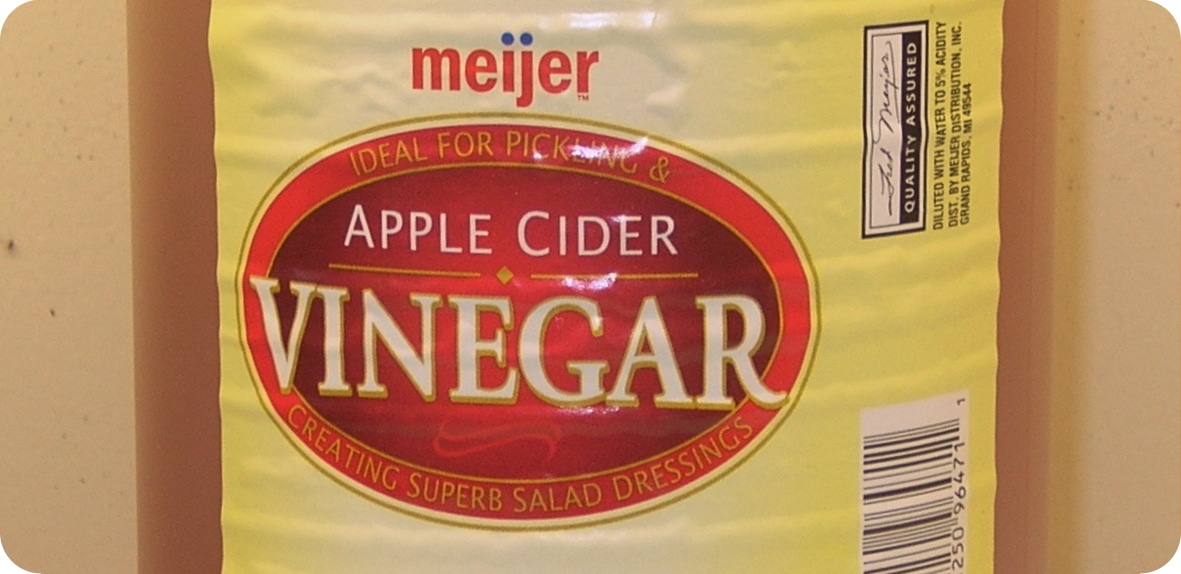 A couple of months ago I began experiencing severe discomfort in the back of my throat.
Now having never experienced acid reflux, or heartburn for that matter I didn't immediately realize what I was suffering from.
I started watching what I ate and right away noticed that highly processed foods such as white bread, fake butter and white sugars made it much worse.
After about two weeks of dealing with this, it was time for hubby and I to go to the chiropractor for our monthly visit. I mentioned to my chiropractor that I had been suffering from acid reflux and he suggested Apple Cider Vinegar.
When I got home, I looked up ACV in a book mom bought me for Christmas. Here is a portion of what I read: "The lower esophageal sphincter (LES) is a pH sensitive valve. When there is food in the stomach with insufficient acid present, the LES valve can periodically flop open, causing reflux."* So acid reflux is caused by to little acid in the stomach, not by too much as I had first thought. ACV supplies the body with the acid needed for the LES to work properly.
I bought organic ACV that had not been distilled or strained, meaning it still had the mother in it. The mother in ACV is full of enzymes and minerals that your body needs, and is very very good for you.
To take the ACV you will want to dilute it. The acid can be very hard on your teeth and mouth if you drink it plain. Mix 2 tablespoons with at least 16 oz of water. If you can't handle the taste try adding juice concentrate or putting some raw honey in to sweeten it.
I don't have problems with acid reflux much these days but when it starts to flare up again, I just drink some ACV. 🙂
*The book my mom gave me for Christmas is the one I quoted. It is written by Rachel Weaver and the title is be your own doctor. I was even really nice and looked it up on Amazon for you. 🙂 I refer to this book a lot when "things go wrong".
If you prefer natural over medical you will like "How to be Your Own Doctor"