11 Outdoor Activities With Kids For Nature Lovers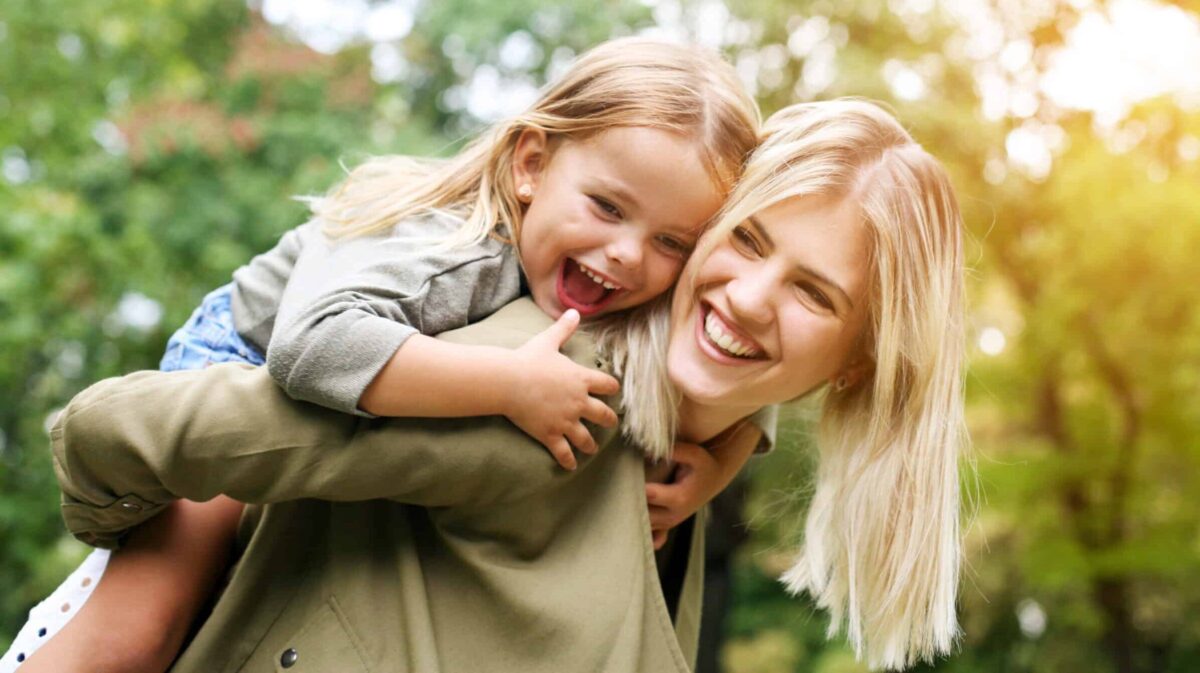 With all the technological advances of our time, the outdoors is starting to feel like a foreign environment. It's not uncommon for kids to spend lots of time indoors on electronic devices. They are either playing video games, watching TV, or using the computer. The stats are staggering!
As a parent, you understand the importance of outdoor activities for kids and fresh air. You also know that your kids need physical activity to stay healthy. Equally important, outdoor activities help foster creativity, exploration, and imagination; you can do some wonderful things together as a family.
You won't need to win an argument when you sell the following outdoor activities to your little ones. They will be begging to go outside after you introduce them to the wonderful possibilities of these outdoor .
1.) Take a Walk in the Park
A stroll in the park is one of the most relaxing and fun activities you can do with your children. It is also an exercise that helps develop your kids physically and mentally.
You can take a walk in the park every day or pick one day of the week for a longer walk. Bring along a picnic and stop by the park for lunch, or pack some snacks to keep your energy going as you walk the distance.
Bring your camera to take pictures of your children as they go along. Also, talking about things that matter to your kids is a great way to bond, so ask them questions and listen to what they have to say.
2.) Plant a Garden Together
Do you have space for a garden? Take your kids out to plant one. Kids love getting their hands dirty, and you can allow them to experience that while learning about gardening.
Choose plants that are easy to maintain, such as vegetables like potatoes. Encourage your kids to help you with the planting and to water the plants.
Seeing plants, like watermelons, grow from seed to giant melons could be fascinating. Always ask questions and give them interesting facts about the plants.
They'll love growing plants as a playtime activity, and you can involve them in other complex gardening tasks as they grow older.
Planting a garden is a fun outdoor activity that teaches kids responsibility and teamwork. It also helps improve their creativity as they design the garden with their ideas.
3.) Camp in the Backyard
Sleeping on a bed or is comfortable and convenient, but there's nothing like sleeping under the stars. The natural night breeze, the rustling leaves, and the chirping birds can make sleeping outside a better experience.
This adventure will take some work, but it will be well worth the effort. Build a tent, get some sleeping bags, and set it up. Let your kids help with the project, especially with ideas for decorating the tent. Be sure to prepare some snacks and drinks, and you can bring a guitar for that campfire sing-along.
No matter how adventurous you or the children are, take precautions to keep everyone safe. Always check the weather before you head out.
4.) Visit the Farmer's Market
Your kids have probably never been to the farmer's market before. They're used to getting groceries from stores and supermarkets, so this might be a new experience.
The farmer's market is where farmers sell their produce directly to people. Everything here is fresh and affordable since there is no intermediary involved. The farmer's market provides a unique opportunity to teach your kids about where their food comes from and to support local farmers.
Tell your kids to ask all the burning questions they have about the food on display and let the farmers answer them. Take a tour of the place and let them soak in what is happening around them.
5.) Stargazing
The stars can be mesmerizing, especially when seen from a hilltop or the top of a building. Stargazing with the kids can be a great way to bond as a family and learn more about the universe.
You can tell fictional stories to your children as they look at the stars. You can also tell them about real-life experiences that you've had under the stars or stories of how your parents or grandparents did the same.
Take the opportunity to discuss climate change and how it affects our starry skies. Whatever topic you choose to talk about, make it engaging and interactive.
Stargazing is one of the fun things to do with kids, and this fun family experience is something your kids can look back on when they grow up.
6.) Backyard Painting
Do you have paint-by-number kits to keep your kids entertained? Why not step up this fun activity by going outside and using the outdoor environment as inspiration? Get paint, brush, and other art supplies, and head to your backyard.
The trees, the flowers, the rocks, and the grass can all be inspiring objects for the painting. Let your children design their masterpieces, and you can help them with the details.
When everyone's masterpiece is finished, you can go back into the house to hang them up. This way, your children can have a piece of art they made themselves and be proud of. Also, commend them for their effort and congratulate them on a well-done job. It can be a great way to bond as a family and get creative together.
7.) Take an Outing to the Beach
Beaches are great because there's a lot to do there. For starters, you and the kids can relax by lying on the beach and reading books or making small talk. You can also swim in the ocean, walk along the shore, go horse riding, and play water games.
How about sandcastles? You can have a blast building sandcastles at the beach. Depending on where you visit, you could participate in a competition with your family. It's an amazing experience!
The beach can also be a great place for camping overnight if you want a more adventurous trip. Surrounded by the natural ambiance of the beach, the people there, and the ocean's waves, any activity will be fun.
Ensure nobody strays too far from the group, and watch children who might be tempted to go into the water. Take lots of pictures, enjoy your time there, and make some memories that will last a lifetime.
8.) Backyard Scavenger Hunt
A scavenger hunt is a game where players have to find specific items or objects in a set area. The player who collects the most items wins the game. Some scavenger hunts require players to find specific items, while others are based on solving clues or riddles. For this one, stick to finding things in the backyard.
Make a list of objects for the kids to find and hide clues around the yard. You can make up your list or use one you have found online, as long as the items are in your backyard. Attach a prize or a reward to this game, and celebrate when the kids get all the items on their list.
What should make a list? Some ideas:
Insects
Flowers
Fruit
Grass
Mushrooms
Dirt
Nuts
Shells and rocks
You could also incorporate the importance of recycling by including recyclable items, such as plastic bottles and paper. This fun activity is for kids of all ages, and they will appreciate the challenge.
9.) Picnic on the Playground
Picnics are a great way to bond with your family and have fun. You can choose to have a picnic in your backyard or go to a park or any other suitable outdoor location. The best part is that you can bring food and drinks, so you don't have to worry about finding somewhere to eat.
You can also bring games and activities to keep the kids entertained the whole time. Frisbees, balls, and kites are all great options. Pets are also welcome if allowed at your chosen outdoor spot.
Take pictures and enjoy the time spent together.
10.) Play With Water
In the summer months, kids often want to play with water. Whether it's in a pool, a sprinkler, or the hose, they love it. Don't be the mom who tries to stop them. Instead, embrace it and join in the fun!
The best part about playing with water is that you don't have to buy expensive toys or materials. All you need is water. Build a small pond and let your kids get wet and enjoy the feeling of water on their skin. Sometimes, that's all they need. Or take them to a waterpark and let them go wild with the water games.
If you're playing with water in your backyard, find ways to incorporate other fun activities, including water balloon toss, water wars, pool defender, etc. You could also have a water fight or race around the yard. Whatever you do, enjoy yourself and let loose with your kids!
Remember to be cautious and safe while playing with water. Never leave kids unattended around a pool; ensure all toys are labeled "safe for children."
11.) Enjoy the Outdoors With Your Kids
The great thing about these activities is that they are all affordable; they only require your willingness to get out and spend some time in the great outdoors with your kids. Outdoor activities also promote togetherness and teach kids how to have fun safely and healthily.
Get outside with your kids to help create memories that will last a lifetime.