Peanut Butter Oatmeal Raisin Cookies
Are you looking for a cookie that is just as much an energy boosting snack, as a treat? If so, these peanut butter oatmeal raisin cookies will be perfect!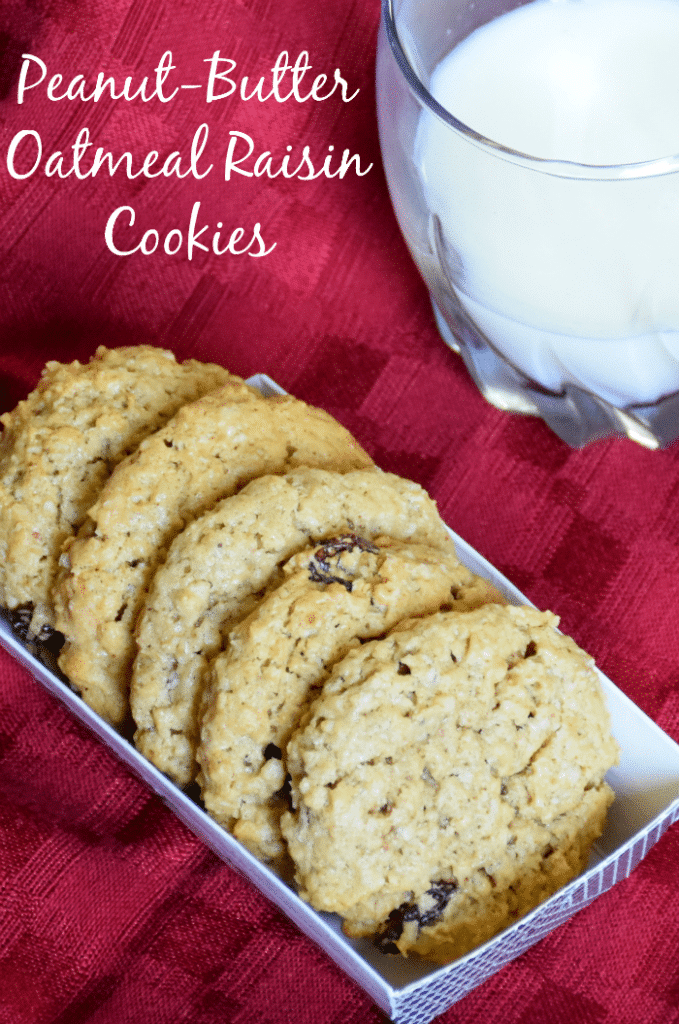 Recently I had a craving for oatmeal raisin cookies, but felt like I should be making more of a protein snack than just a sweet cookie. I looked online for a recipe first. While the cookies were delish, they were far too sweet.
Back to the drawing board.
It took a couple tries and a failure that involved 3x the amount of baking soda that it should've had. However, in the end I came up with a recipe that has the amazing flavor of oatmeal raisin, with peanut butter for added protein and just the right amount of sugar.
Peanut-Butter Oatmeal Raisin Cookies
This is a nice large recipe, making about 9 dozen cookies.
They are the perfect mid-afternoon snacking cookie, and while the intention is for them to last us a month, somehow that doesn't happen very often.

Peanut Butter Oatmeal Raisin Cookies
These peanut butter oatmeal raisin cookies are the perfect, better for you snack. Great source of protein with not a lot of sugar.
Author:
Kendra ~A Proverbs 31 Wife
Ingredients
2½ cup granulated sugar
½lb (2 sticks) soft butter
1½ lb creamy peanut butter
6 large eggs
1½ teas. vanilla
4 teas. baking soda
2 teas. cinnamon
9 cup quick oats
1 cup raisins
Instructions
Cream sugar, peanut butter and butter together.
Whisk in the eggs and vanilla.
Add quick oats, cinnamon, and soda, stirring until well mixed.
Stir in the raisins.
Drop by the tablespoon full onto a cookie sheet and bake for 10 minutes at 350.