10 Romantic Getaways For Parents That Need A Vacation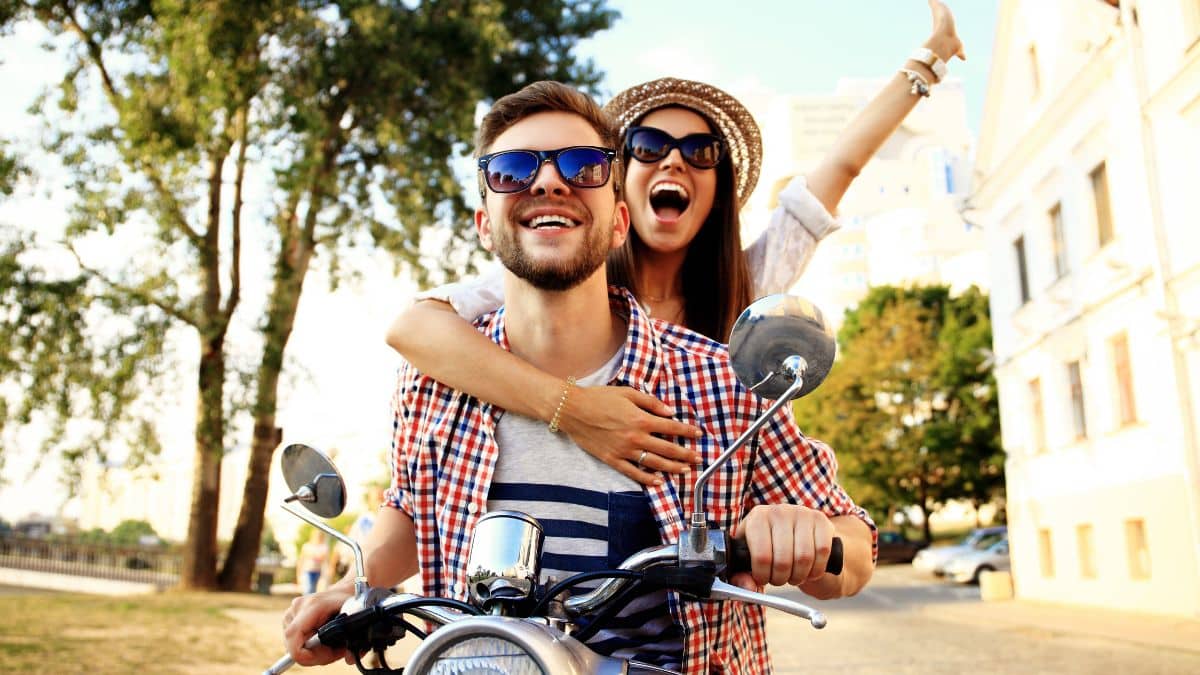 Parents need time to reconnect and recharge their batteries just like anyone else. Juggling a million different things while trying to be the best parent you can be is tiring. After all, parenting is a full-time job that can be both mentally and physically exhausting. You deserve a break! 
According to Marriage.com, every couple needs to take time away from the kids and relax. "Doing so brings them back into the family unit, feeling refreshed and ready to take on their parenting duties with strength and a smile." Plus, being away from the kids will make you realize just how much you miss being with them. 
One way to score a little rest and relaxation while rekindling your relationship is to embark on a romantic vacation! So, if you're looking for inspiration, here are a few ideas for the best romantic getaways for parents.
Romantic Getaways Perfect For Parents
Maui, Hawaii
Maui is the perfect destination when it comes to romantic getaways. This island destination is magical with its beautiful beaches, lush tropical forests, and volcanic backdrops. You'll find plenty of opportunities to connect. Whether you hike through Haleakalā or spend a day at Wailea Beach, Maui is a great place to enjoy all sorts of activities together. Hotel Wailea, described as a luxury adults-only playground, was named Hawaii's top resort by Travel + Leisure this year.
Maui's vibrant cultural scene offers plenty of ways to enjoy time together. From learning about traditional Hawaiian crafts to sampling delicious local cuisine, there's something for every couple to enjoy. So if you're looking for a romantic destination that offers both natural beauty and cultural richness, Maui is a great choice.
Finger Lakes
The Finger Lakes of New York State is a romantic getaway not to be missed! This beautiful area is home to 11 long, slender lakes, with rolling hills and flourishing forests. Whether looking for a leisurely kayak trip or a hike with stunning views, the Finger Lakes has many fantastic outdoor activities for you to enjoy together. 
And, of course, no romantic getaway would be complete without a stop at one of more than 100 wineries in the area. The climate in the Finger Lakes is ideal for growing grapes and produces some of the finest wines in the world. Sample some of the region's best Rieslings and Pinot Noirs while enjoying the breathtaking scenery. 
The Berkshires
The Berkshires are a popular destination for couples wanting to escape their busy lives. This scenic region of western Massachusetts is home to rolling hills, untouched lakes, and charming towns. Whether you're looking for an intimate bed and breakfast or a luxurious resort, The Berkshires have plenty of options to meet your romantic getaway needs.
There are countless hiking and biking trails and several state parks for those who love the outdoors. The region is also home to several ski resorts, making it an excellent destination for winter sports. In addition, The Berkshires are home to several museums and cultural attractions, including the Norman Rockwell Museum and Tanglewood.
Sonoma County
There's something extraordinarily special about Sonoma County. With its stunning landscapes, relaxing resorts, and rich historical heritage, Sonoma County is an excellent choice when planning romantic getaways. There are countless activities to enjoy together, from exploring the lovely downtowns to hiking through the redwoods along the Russian River. And, of course, a visit to Sonoma County would not be complete without enjoying some of the delicious food and wine the region is known for. 
While Napa Valley is Northern California's most prized wine region, its neighbor Sonoma County should not be overlooked. Sonoma County is a true wine country gem with its rolling hills, vineyards, and picturesque towns. There's no wonder Sonoma County was named one of the Top 7 U.S. Wine Regions to Visit in 2022 by Wine Country. 
Aruba
Aruba is a small island situated just off the coast of Venezuela, and it is well known for its white sand beaches, crystal-clear waters, and year-round sunny weather. This island is the perfect destination if you are looking for a romantic getaway. With its idyllic setting and laid-back atmosphere, Aruba will surely help you to recharge and reconnect. 
For couples looking to add a little excitement to their vacation, there are plenty of opportunities for watersports, like snorkeling, paddleboarding, and kitesurfing. Or, if you'd prefer to relax and enjoy each other's company, Aruba's many resorts offer everything from luxury suites to private cabanas right on the beach. In the evening, you can enjoy a romantic dinner with some of the best food in the Caribbean or take a moonlit stroll along the coast.
St. Lucia
If you're looking for a vacation to help you reconnect with your significant other, look no further than St. Lucia. This picturesque Caribbean island is renowned for its natural beauty, and its numerous luxury resorts offer the perfect setting for your romantic getaway. In fact, St. Lucia recently took home the title of the Caribbean's Leading Honeymoon Destination 2022, presented by the World Travel Awards. 
You can spend lazy days lounging in a hammock, swimming in the clear blue water, or snorkeling along the coral reef. There are also plenty of hiking opportunities in the lush rainforest that covers much of the island. For couples looking for a more adventurous vacation, many water sports are available, including windsurfing, kitesurfing, and paddleboarding. And, from candlelit beachfront restaurants to secluded hilltop retreats, the island offers endless opportunities for couples looking to enjoy a special evening together.
The Maldives
There is no better destination for magical romantic getaways than The Maldives. This string of tropical islands in the Indian Ocean is renowned for its gorgeous white sand beaches, clear waters, and luxurious resorts. Even better? The Maldives was awarded the title of Best Island in Asia in Travel + Leisure's World's Best Awards of 2022.  
Whether you are looking for a blissful beach vacation or an action-packed adventure, The Maldives has something to suit every taste. For couples seeking privacy and romance, many resorts offer secluded villas with direct access to the beach. Here you can spend relaxing days lounging in the sun or taking a dip in your private pool. For those that want to explore the underwater world, The Maldives is home to some of the most incredible diving and snorkeling adventures around. 
Paris, France
There's something about Paris that sets it apart from other cities. It could be the cobbled streets, charming cafes, art-filled museums, and historical landmarks. Whatever the reason, Paris has long been a popular destination for couples looking for romantic getaways.
One of the most romantic things to do in Paris is to take a walk or cruise along the Seine River. This is especially beautiful at night when twinkling lights illuminate the riverside cafes and restaurants. The Tuileries Gardens and Luxembourg Gardens are both the perfect setting for a romantic picnic, but don't forget to grab some cheese, bread, and wine from a local market first! And no visit to Paris is complete without a stop by the Eiffel Tower, where you can enjoy a lovely dinner at Madame Brasserie while taking in all the views. 
Venice, Italy
There's something about Venice that exudes romance. It could be the fact that the city is built on water or its old-world charm of the narrow canals and bridges. No matter the reason, a trip to Italy's northern region for a Venitian getaway is the perfect vacation destination.
Its winding canals and labyrinth of narrow alleyways make it feel more like a dream than a real place. And what's more romantic than a gondola ride through the city's canals, accompanied by the sound of singing Italian opera? Add in the city's stunning architecture and world-famous art museums, and you have the perfect recipe for a romantic getaway. Of course, you'll also want to indulge in some of the city's delicious food. From delicious fresh seafood to handmade pasta, there are endless culinary delights to enjoy. 
Santorini, Greece
Santorini is one of the most romantic destinations in the world. The island's striking landscape and whitewashed buildings, set atop cliffs overlooking the Aegean Sea, is a popular backdrop for weddings and honeymoons. The island also offers a wealth of activities for parents looking to spend some quality time together. And, if you're looking for a lavish resort, Travel + Leisure named the Grace Hotel the number-one hotel in all of Greece this year. 
Hiking to the top of an active volcano, exploring ancient ruins, or simply relaxing on the beach are great ways to enjoy each other's company in Santorini. And, of course, you must try the local cuisine, which features fresh seafood, Greek delicacies, and traditional sweets like baklava.
Romantic Getaways For Parents That Need A Break
In the hustle and bustle of everyday life, it can be easy to forget about romance. Whether you've been married for decades or are just starting out, a romantic getaway can help rekindle that spark that brought you together. 
By taking some time away from the stresses of work and family, you can focus on each other and enjoy each other's company. Whether indulging in long conversations over candlelit dinners or exploring new places together, a romantic getaway can help you reconnect with your partner on a deeper level. In today's busy world, taking time for romance is more important than ever.