Secret to Crispy Fried Potatoes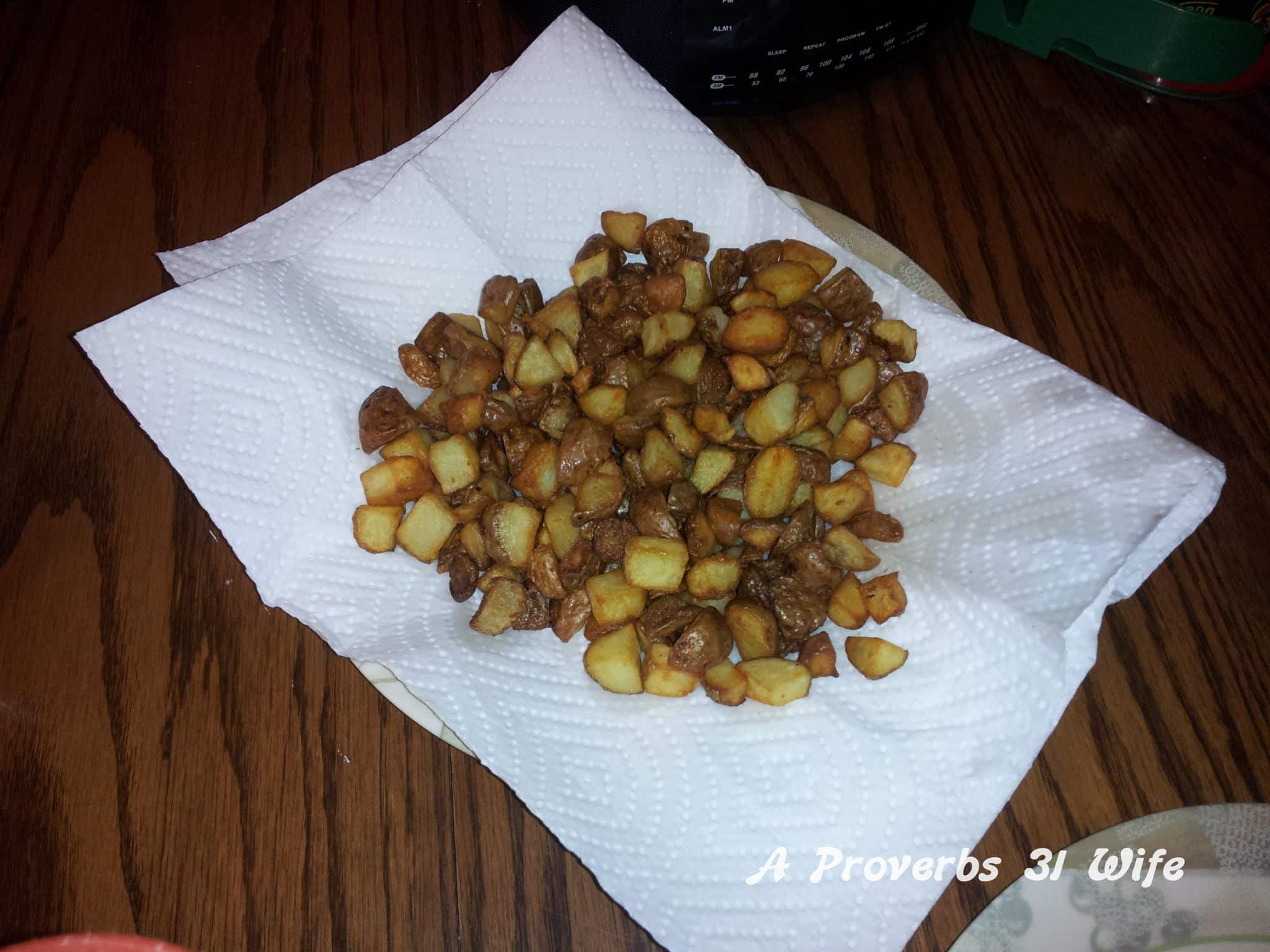 What is my Secret to Crispy Fried Potatoes?
Who doesn't love fried potatoes? I love them!  There is one thing that's sometimes tricky for me, getting them crispy.  It's easy to get crispy potatoes if you deep fry them. but what if you are like me? No deep fat fryer, and not real keen on all that grease?
I like to put some oil or butter in a pan and fill it full of potatoes, but that is where I have a hard time getting them crispy.
Enter Coconut oil!!! Tada! 🙂
Ok, so maybe the fanfare was a bit much, but still…  Growing up, I remember that we used coconut oil a lot. But somehow in the busyness of getting married and setting up housekeeping, I forgot about it. And when I ran out of the little I did have, I went to the store and bought olive oil.
When I found a review and giveaway for one quart of Coconut oil from Tropical Traditions on one of my favorite blogs I entered the giveaway, (after all, who doesn't love giveaways?), but after I entered I started remembering all the amazing things I used to use coconut oil for. So…. I went and bought some, yummy!
And here is my secret to crispy fried potatoes.
One part butter (flavor) to Two parts coconut oil.
Melt the butter and oil, put your potatoes in. Keeping the heat medium low, cook covered for about 10-15 minutes. Do not stir more than necessary. Once the potatoes are just soft, remove the lid and cook on med-hi heat to quickly brown the edges.
I know that looks like a lot of oil and butter, but I filled that pan clear full. And they still came out crispy!
Like this, except at one time, (like 2 minutes ago) there were a lot more. 🙂
Coconut oil is wonderful for cooking among many other things!