Simple Cheap Meals ~Whole Food Style!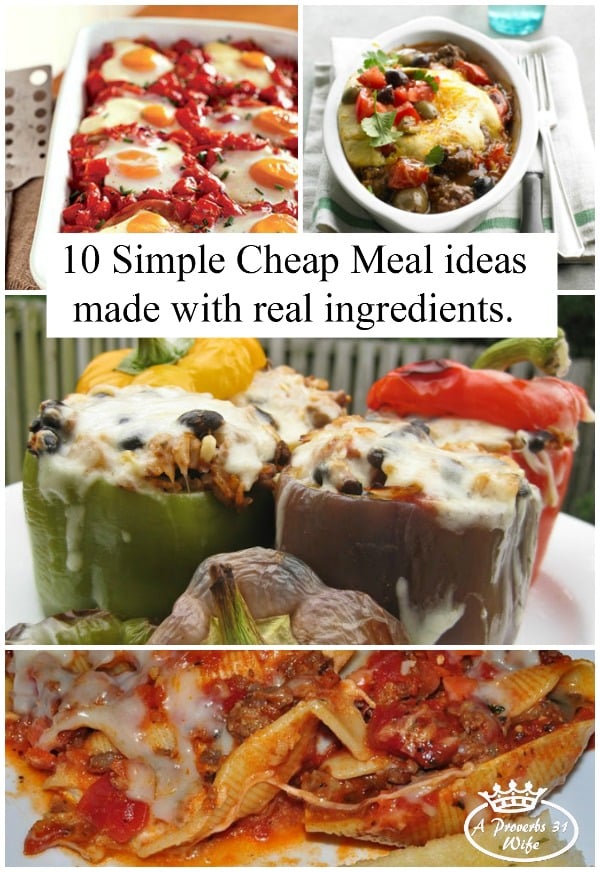 Please don't get me wrong here, I love to cook. In fact, there was a time when spending an entire day in the kitchen was my idea of fun. I still think that sounds fun, but physically it's just not possible right now. Time for some simple cheap meals. 🙂
I've pinning recipes that would make simple cheap meals and thought I would share them here with you. 🙂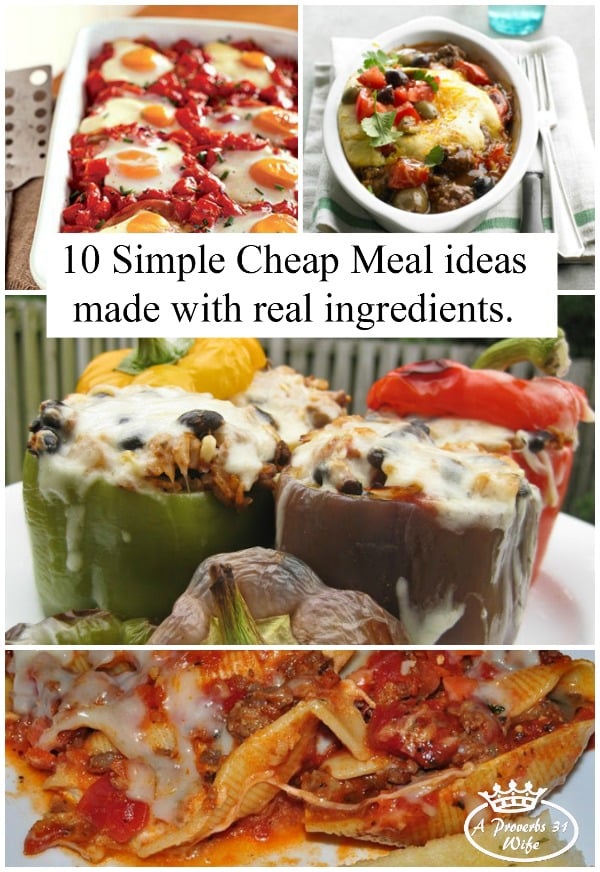 10 Simple Cheap Meals made with real food ingredients:
You will notice that quite a few recipes come from a site called Tradishen. I've recently started using that site because I know that if I find a recipe that I want to try I won't have to sort through a ton of ingredients that I don't cook with.
Tradition is a whole foods recipe site that you can use to plan every meal. There are tags making it easy to find recipes that are dairy free, nut free, gluten free, even tags for GAPS diets and several others!
I use the site to find new recipes and I can add them to my recipe box right on that site. There are also options to create menus and shopping lists right there, but I haven't used that yet.
Definitely check it out and sign up for the free membership. For foodies who prefer real food ingredients, this is your site!